An easy recipe, this Prawns and Brussels Sprouts fried rice is a perfect way to finish off leftover rice. Quick to put together for lunch boxes or after a day's work.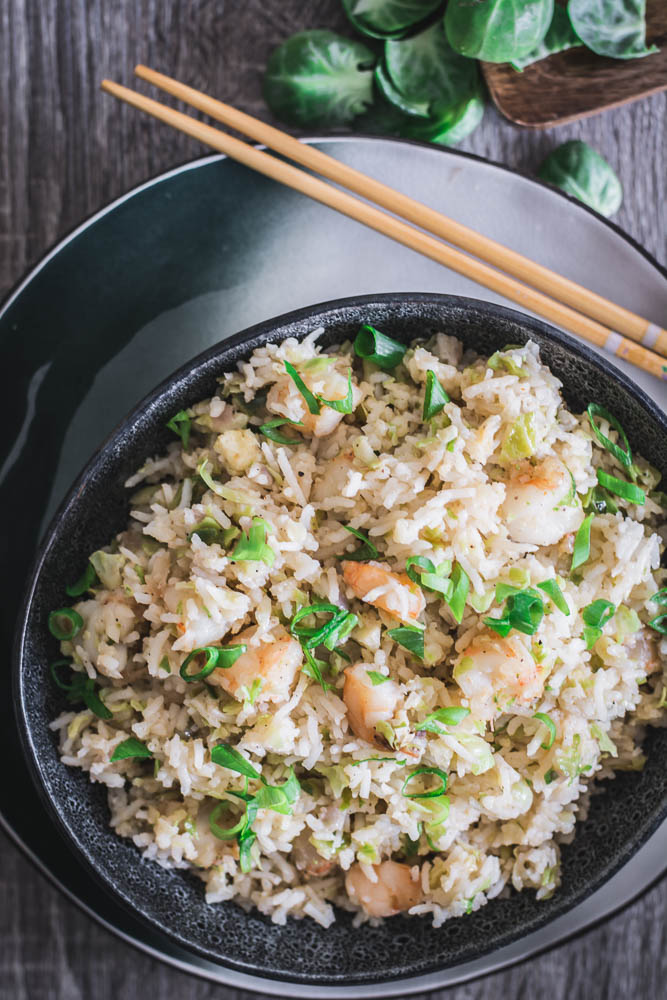 Recently, I went to a Chinese restaurant where we ordered prawn and cabbage fried rice. We loved it and so I tried to re-create the dish at home using simple ingredients. Didn't want to use the different Asian sauces and so used just soy sauce and chilli sauce to give it the typical Chinese flavour. And also used brussels sprouts which gave a slightly different texture to the dish.
Leftover rice is best for making any kind of fried rice. But you could use freshly made rice too; just ensure that the rice is cooled down to room temperature before making the fried rice.
Brussels sprouts is not everyone's favourite vegetable. But let me assure you that it's delicious if prepared in the right manner. I treat it just like cabbage for a lot of recipes including making a Kerala style thoran.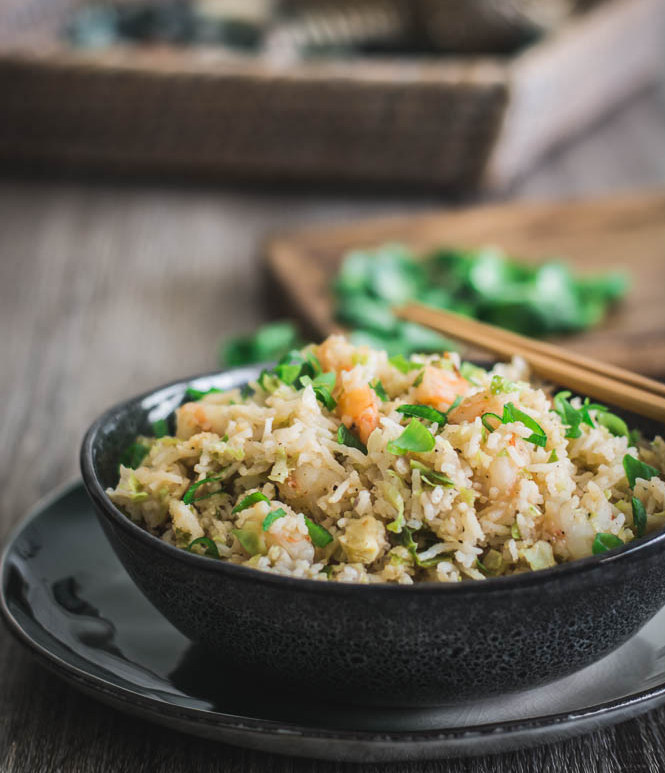 An easy meal to satiate your Chinese taste buds. This prawns and brussels sprouts fried rice is also a great lunch/tiffin box idea for the busy mornings or weekday dinners.
For more such delicious rice recipes; click here….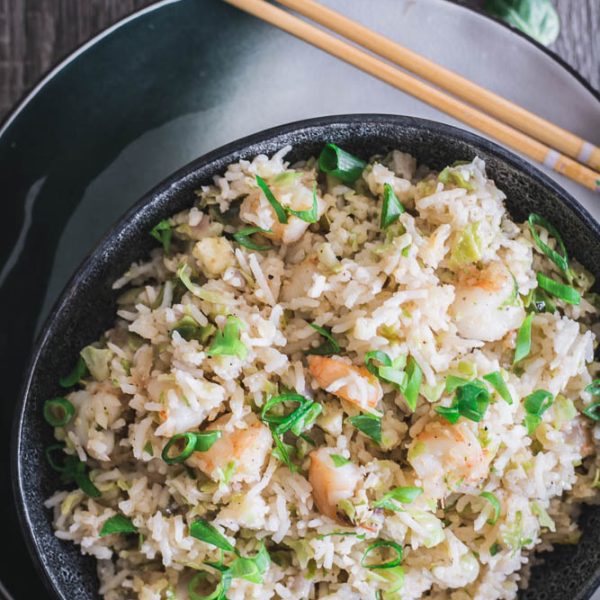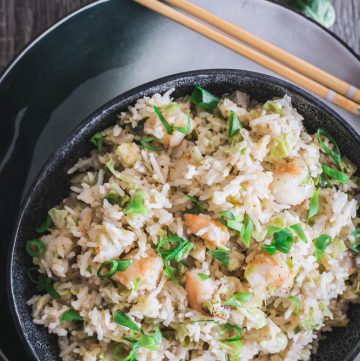 Print Recipe
Prawn and Brussels Sprouts Fried Rice
Ingredients
Medium grain rice – 2 cups

washed and soak for at least 30 minutes to reduce cooking time

Prawns – 200 gm

cut into bite-sized pieces

Brussels sprouts – 1 cup

shredded

Red onion – 1 small

chopped

Soy sauce – 1-2 tbsp

Chilli sauce – 1 tbsp

Salt – to taste

Black pepper – to taste

Spring onion – chopped

for garnish

Vegetable oil – 2 tbsp

Sesame oil – 1 tsp
Instructions
Cook the rice in salted boiling water, drain and keep aside.

In a wok or large kadai, heat the vegetable and sesame oil.

Add chopped onions and sauté on high heat for a minute.

Then add prawns and cook till the prawns are almost done.

Add the shredded sprouts and cook for 30 seconds.

Add the soy, chilli sauce and pepper; mix well.

Add the rice and mix well to combine. Taste and season with salt if necessary.

Serve warm garnished with chopped spring onions.
Notes
Any kind of rice can be used for this dish. And if you have leftover rice, works perfectly too.