A quintessential Indian dish…some say it originated in the Malabar region of Kerala while others claim its origin lies in the Mughal cuisine. Regardless where it originated, today, ghee rice has become synonymous with Indian curries – both vegetarian and non-vegetarian.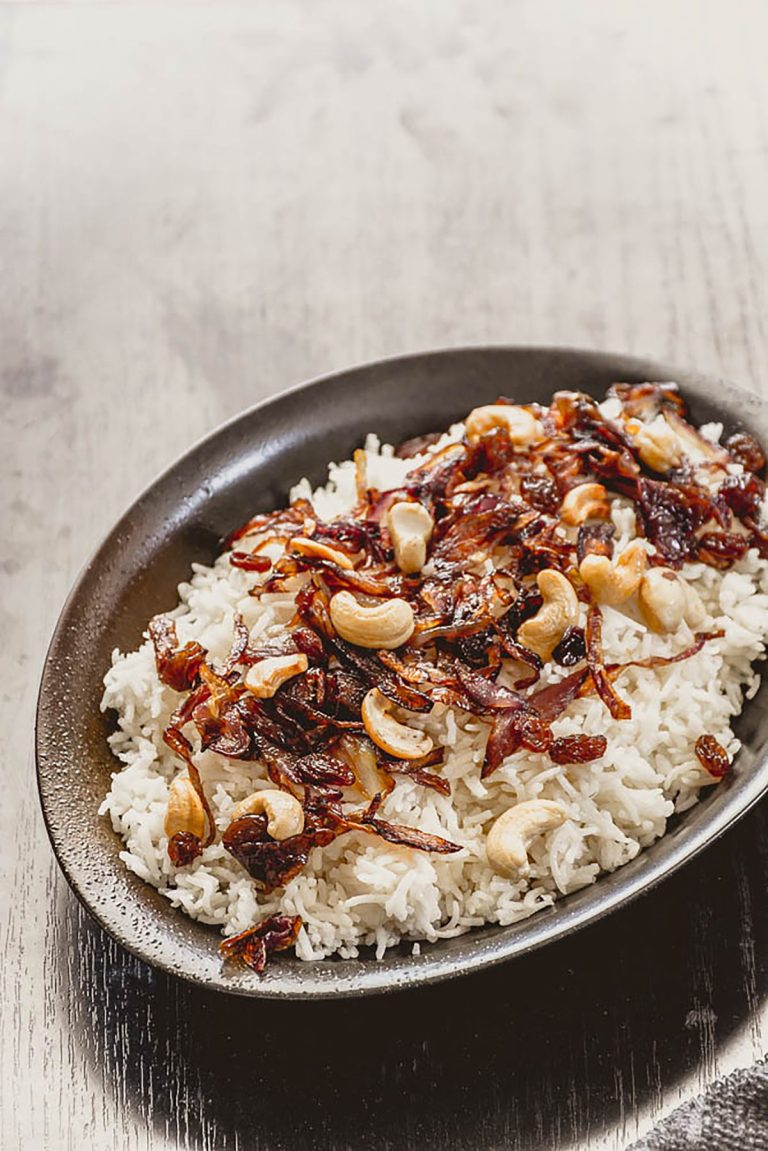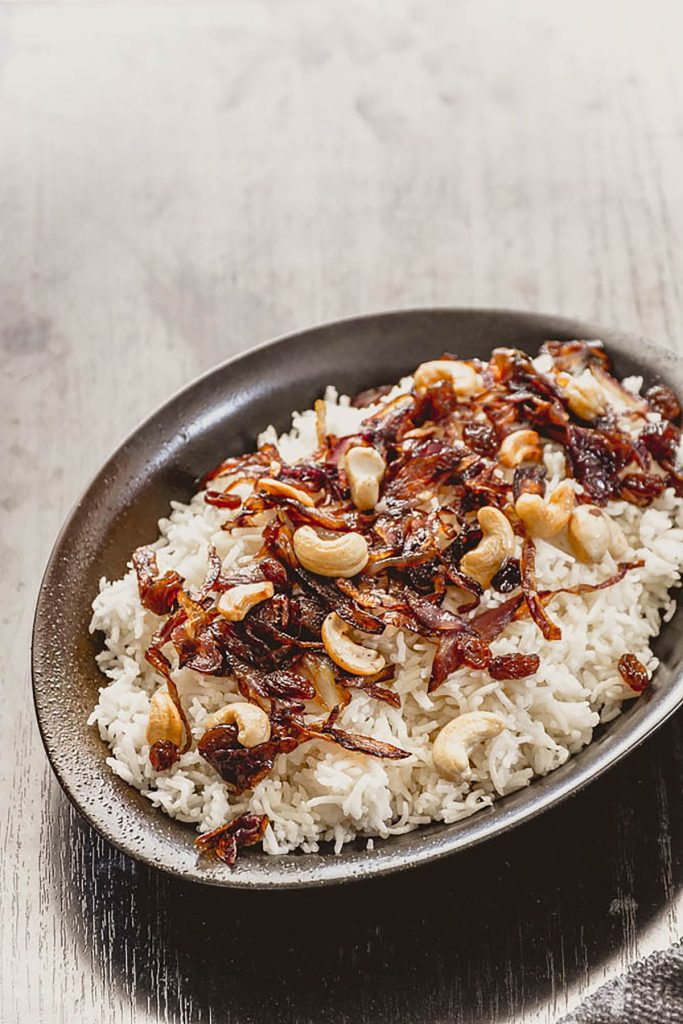 This rice dish is not for those who can see only calories on a plate. But if you love food and don't mind the occasional indulgence, then you will not be disappointed with this one. It's also a rice dish that I often prepare for a party.
An extremely easy recipe which makes a great accompaniment for any Indian meal. I even tried it with a Meditteranean lamb stew and the flavours worked beautifully.

This is the Malabar version of making ghee rice, which is called 'nei choru' in Malayalam. The only variation to my recipe is that I used a cup of milk in addition to water to get a creamier and richer consistency. But you can make it omitting the milk and just adding water. The amount of ghee or clarified butter is also optional if you want a lighter version. But its 'ghee rice' and the amount should be enough to get the flavours through.

The classic combination is a slow cooked mutton curry; it's a match made in heaven. But on days that you want something simpler, a chicken curry or even a vegetarian curry would pair well.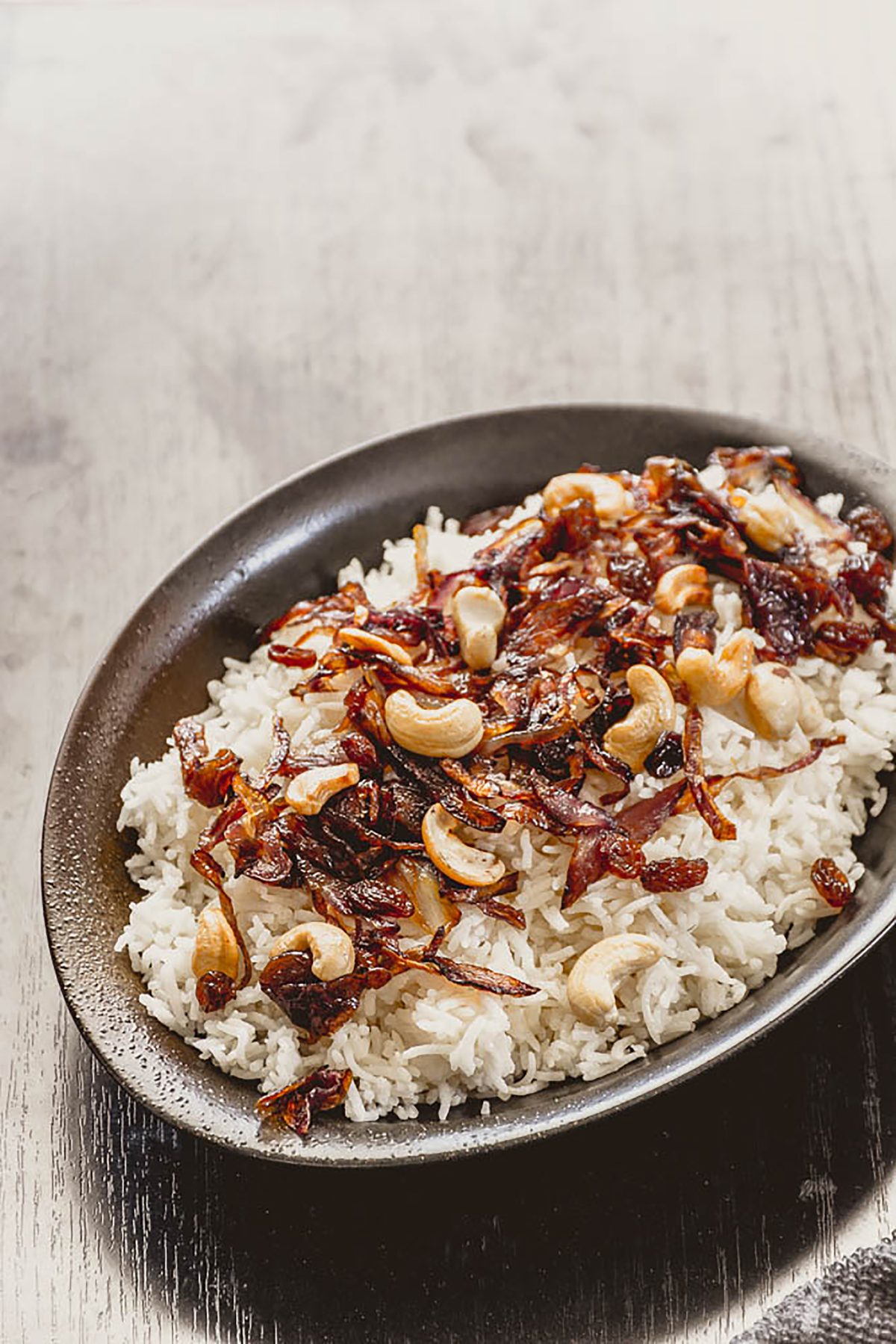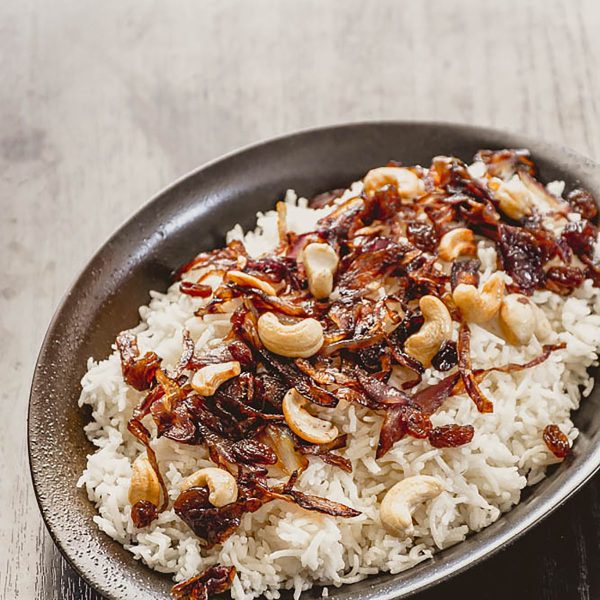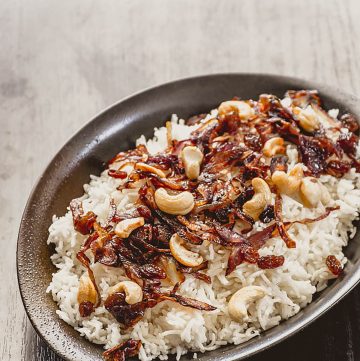 Print Recipe
Ghee Rice (Malabar style Nei Choru)
Ingredients
2

cups

Basmati rice

½

inch

Cinnamon bark

3

Cloves

4

green cardamom

4-5

Black peppercorns

1

Star anise

1-2

dried Bay leaf

1

cup

Milk

3

cups

water

Salt; to season

Ghee – 5 – 6 tbsp

1

large red onion; finely sliced

2

tbsp

cashewnuts

2

tbsp

raisins
Instructions
Soak the rice for 30 minutes (if you have time), wash well, drain and keep aside.

In a large handi, heat 3 tbsp ghee. When warm, add the sliced onions and fry on medium heat till brown, taking care not to burn. Remove and keep aside.

In the same pan, add the cashewnuts and fry till lightly toasted; remove and keep aside.

Next add the raisins, fry on low heat till plump; remove and keep aside.

Add the remaining ghee to the same pan and add the whole spices.

Then add the drained rice; fry on low heat for about a minute.

Then add one cup of milk and 3 cups of water to cook the rice. Cook till ¾ ths done, then cover and keep for 5 minutes to finish the cooking process. This always ensures perfectly cooked, fluffy rice.

Serve warm garnished with fried onions, cashewnuts and raisins.