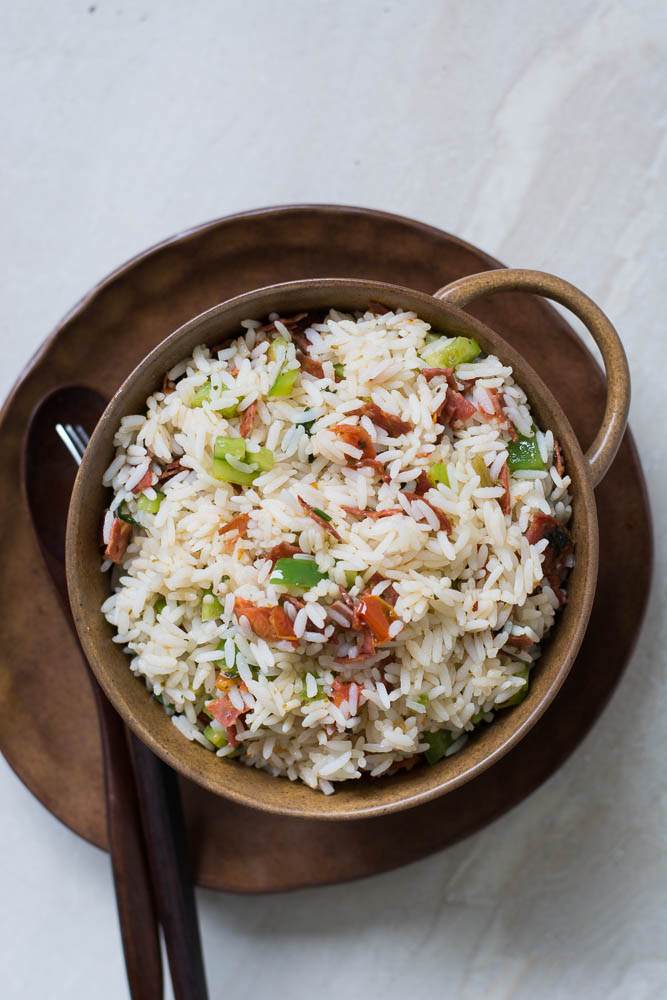 This should have been actually named 'the leftover rice' as the dish was created with a few ingredients I had in the fridge – a few slices of salami, bell peppers, sundried tomatoes and a garden full of herbs.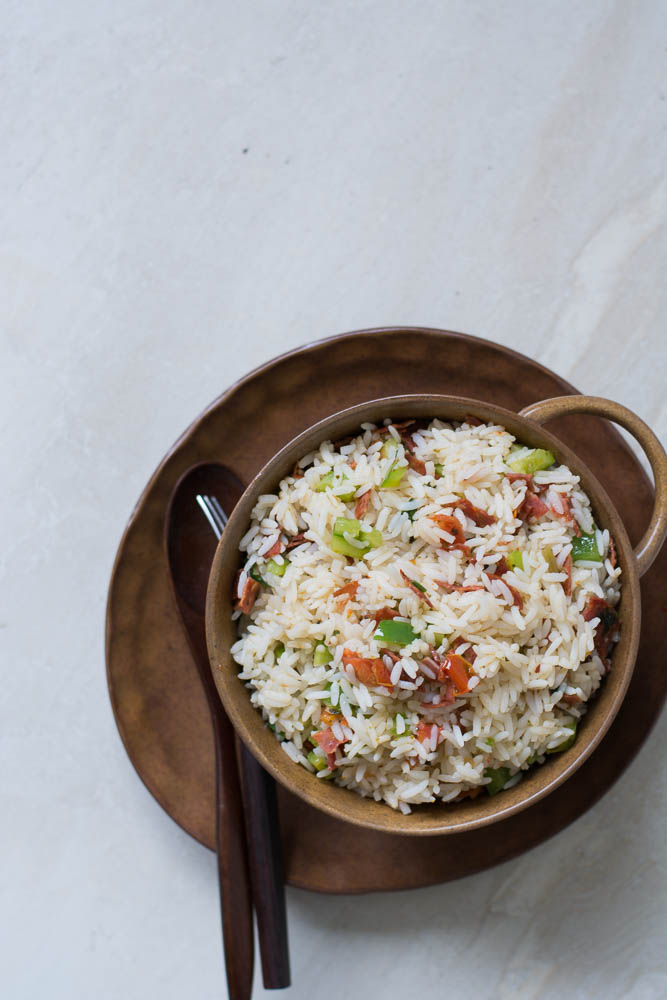 The ability to create dishes out of leftovers and the odd bit of vegetables lying around in the fridge is something I have inherited from my mother. The previous day's steamed rice is never eaten in the same form the next day in my house – it always dons a new role in the form of a rice dish or patties etc. And having this ability has also helped me immensely in keeping the food budget in check.

I admit I was a little hesitant about how the final dish will turn out to be but surprisingly, it was deleeecious (according to my son, in true George Pig style!)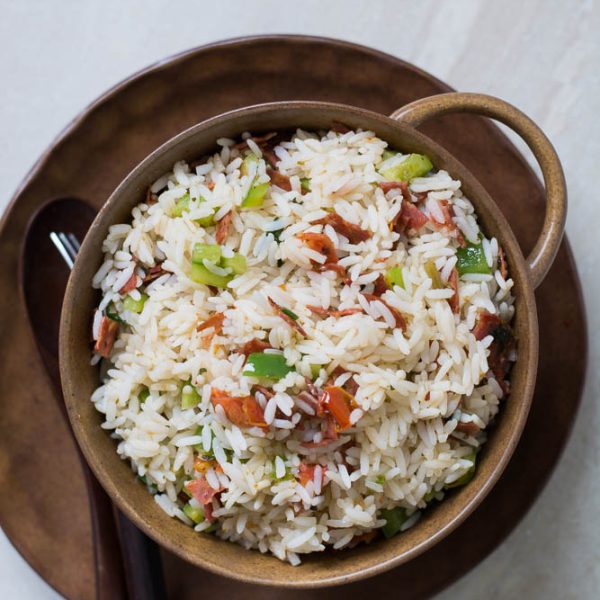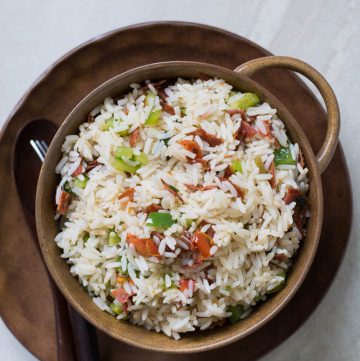 Print Recipe
Stir fried Rice with Salami and Sundried Tomatoes
Ingredients
Medium grained rice – 2 cups

or any that's leftover except sticky rice

Salami – 6-8 slices

cut into small pieces (the spicy flavoured one is more delish)

Sundried tomatoes – 5-6 strips

cut into small pieces

Green bell pepper/capsicum – 1 medium

cut into small pieces

Fresh thyme; 2 sprigs

Fresh parsley – 3-4 sprigs; finely chopped

Chilli flakes – to season

optional

Salt – to season

Vegetable oil – 2-3 tbsp.
Instructions
If you are making rice from scratch, cook rice in salted boiling water, drain and keep aside. (Make sure that it is not overcooked and mushy). Or use leftover rice.

In a large wok, heat oil and add the salami pieces frying on low flame for about half a minute.

Then add the bell peppers, sundried tomatoes and herbs; sauté on medium heat for about 30 seconds.

Add the rice and mix thoroughly; taste and season with salt if necessary.