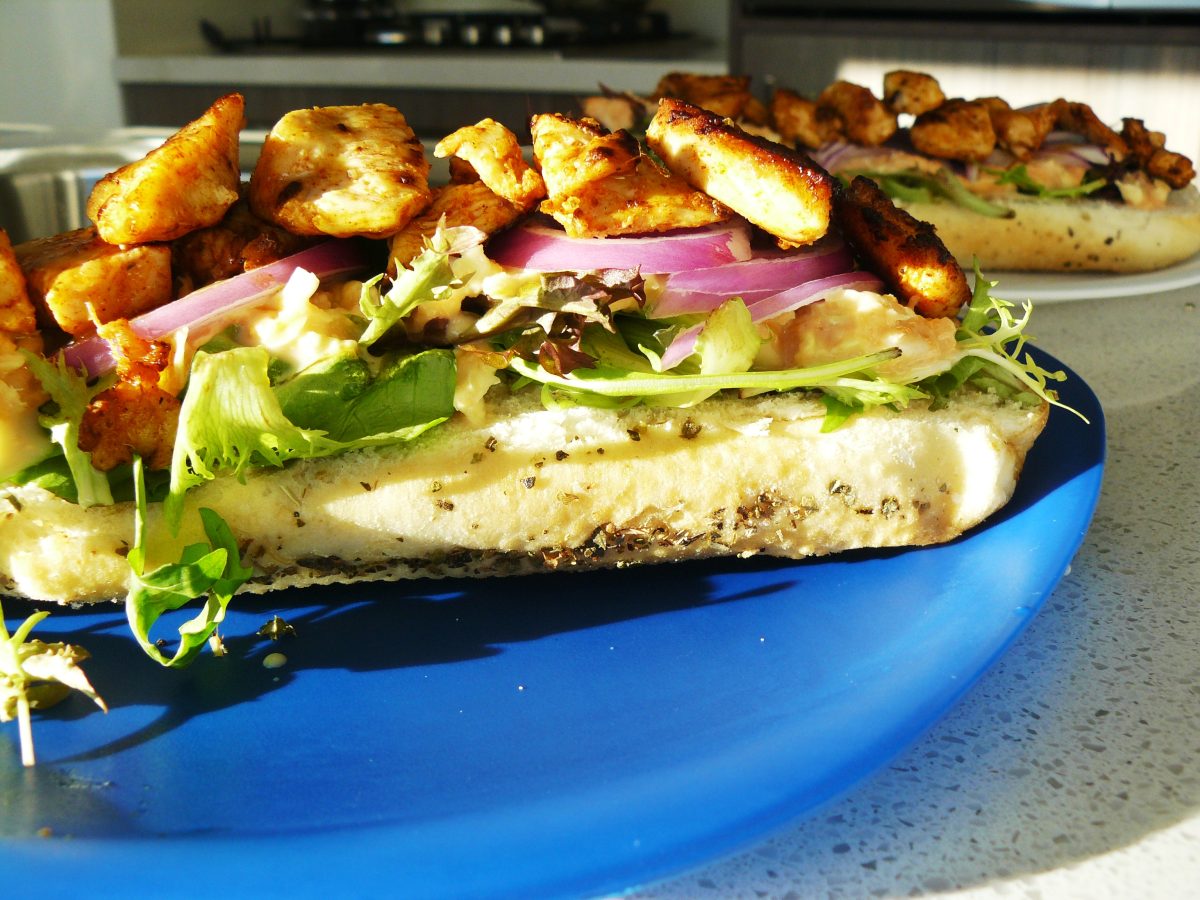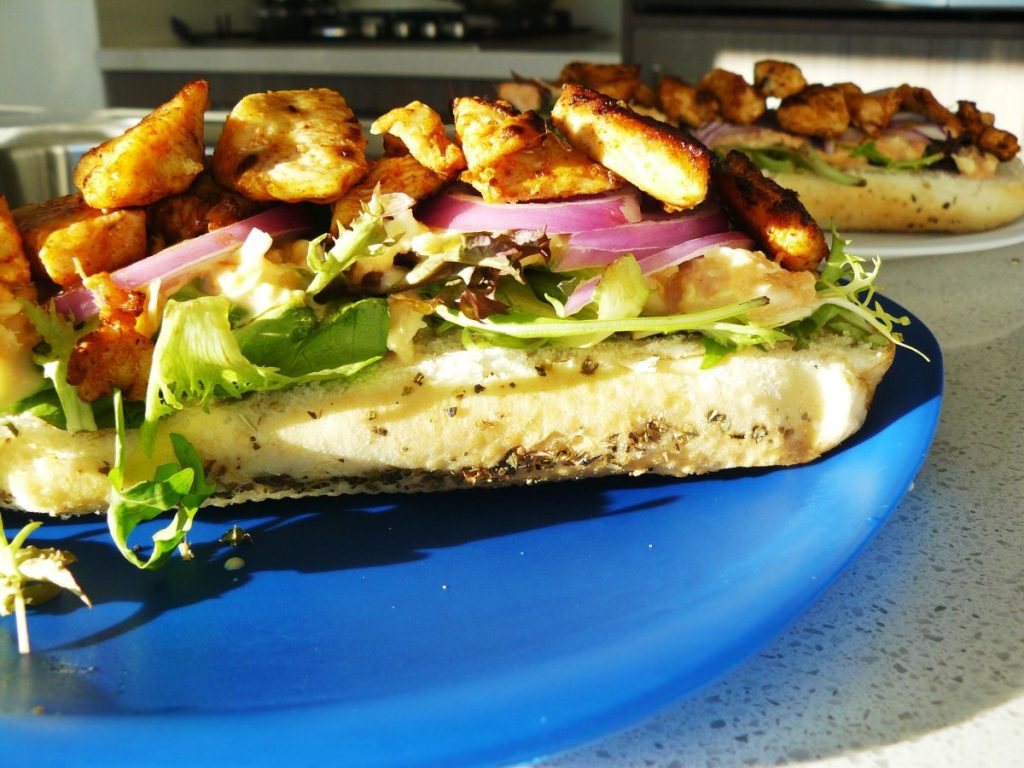 The peri-peri sauce from Nando's is a very versatile sauce/marinade which I have put to use in my daily cooking in plenty of different ways. Here, I marinated lean chicken breast pieces using the hot peri-peri sauce for this indulgent subway.
Submarine sandwiches or 'subways' as they are commonly referred to these days are a great way to make my son eat veggies. A great and filling meal at any time of the day….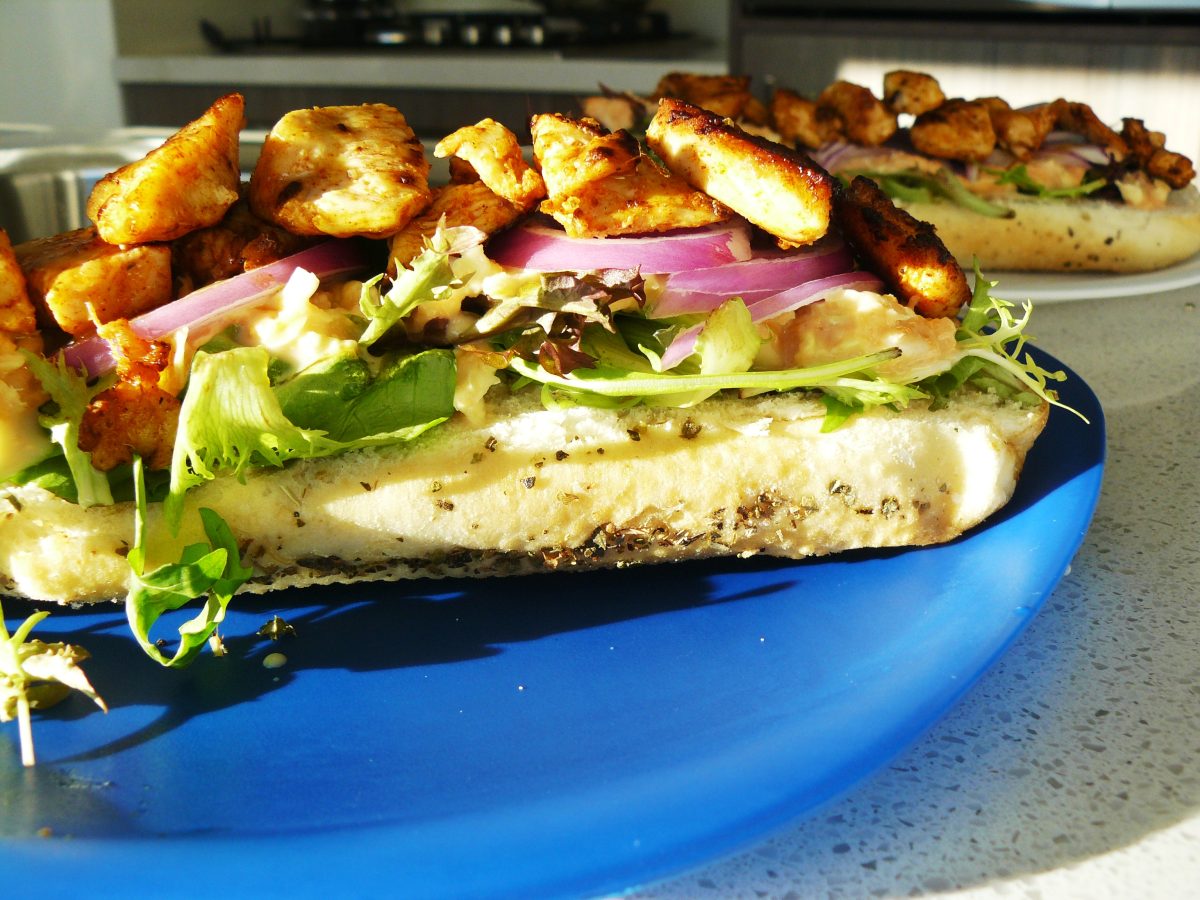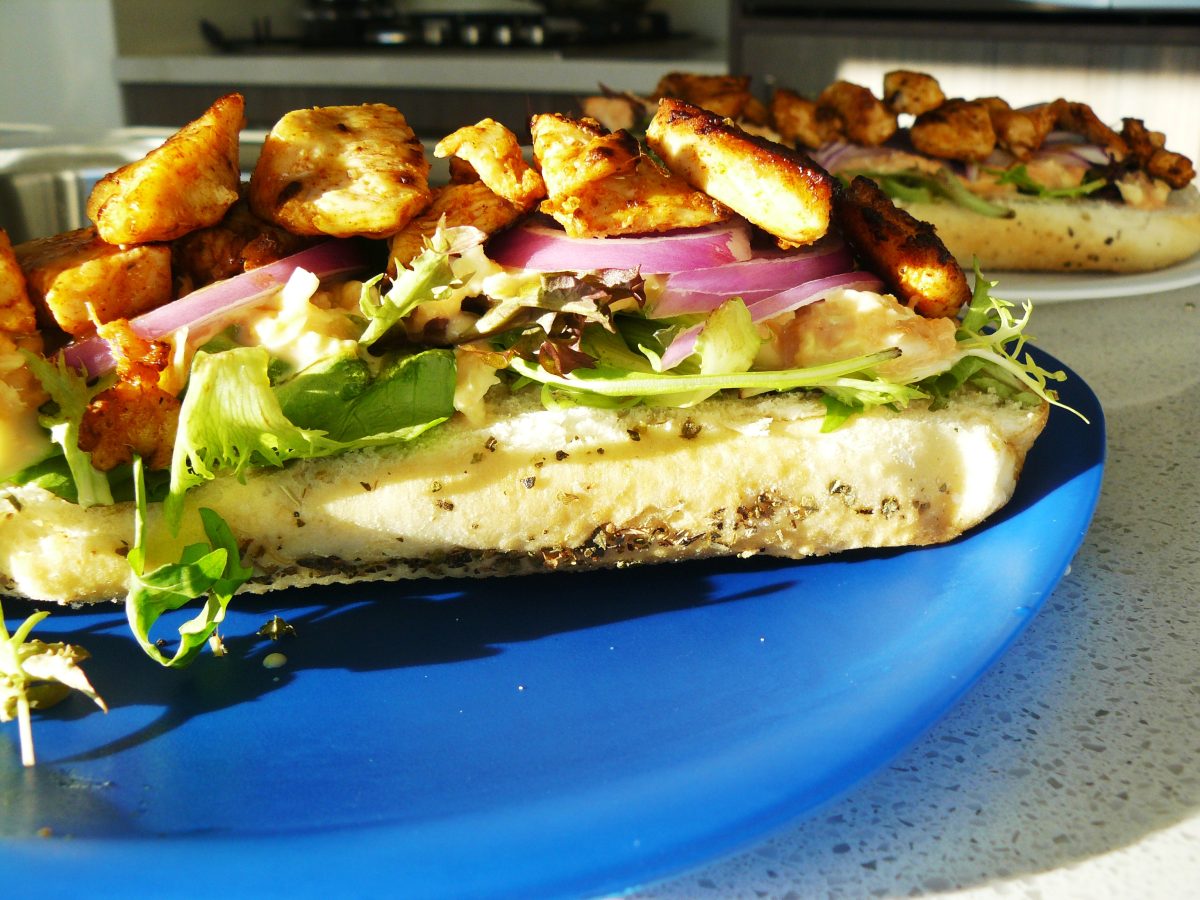 Ingredients:
1. Lean chicken breast – cut into small pieces
2. Nando's hot peri-peri sauce – no fixed quantity, add to marinate the chicken pieces keeping the heat factor in mind
3. Mixed salad leaves
4. Red onion – 1 small, sliced finely
5. Home made cole slaw – 2-3 tbsp
6. White pepper – to taste
7. Salt – to taste
8. Vegetable oil
9. Honey mustard – a drizzle
10. Turkish multigrain loaf
Method:
• Marinate the chicken pieces in the peri-peri sauce and leave for 10 to 15 minutes.
• Shallow fry the chicken pieces till golden brown on either side. Keep aside.
• To assemble the sandwich, half the bread and layer with salad leaves, coleslaw and onion.
• Season with salt and pepper and add a drizzle of honey mustard.
• Place the chicken pieces on top.
• Enjoy your subway!!
Note – A versatile dish where you can use veggies and bread of your choice.