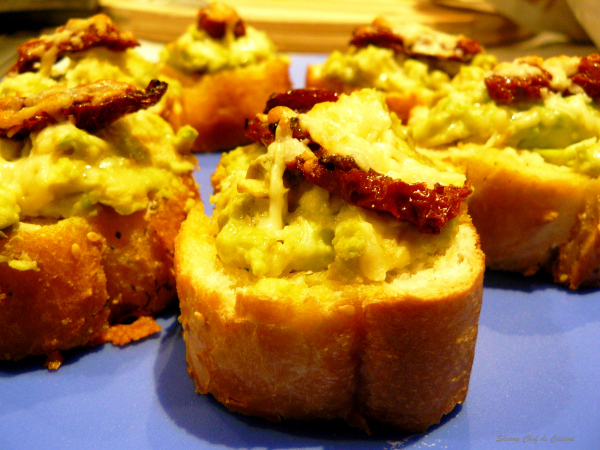 Bruschetta is a common antipasto dish from Italy made traditionally using onion, tomato, olive oil and seasonings. I wanted to create something different and went for this combo…the butteriness of the avocado with the spicy, smoked flavor of sundried tomatoes really went well.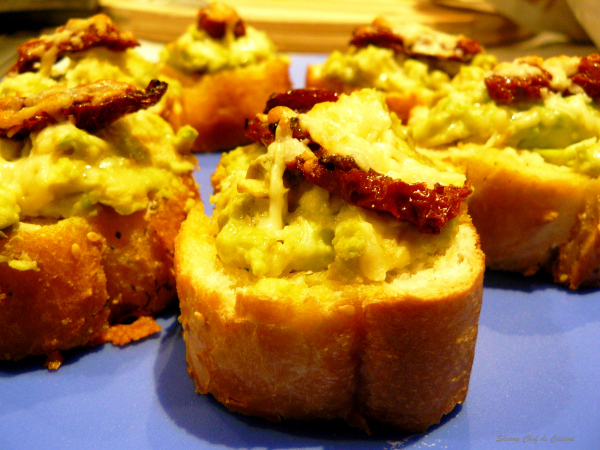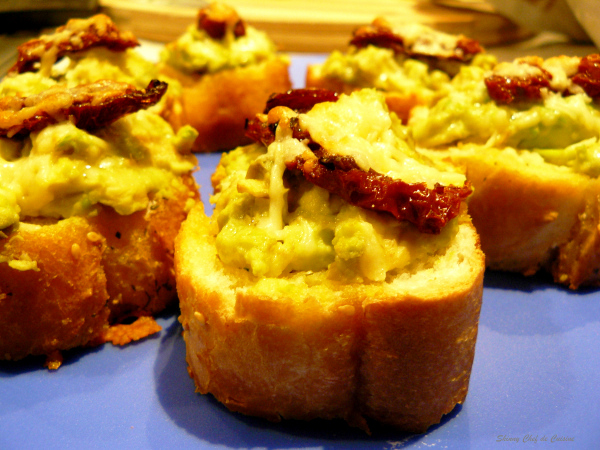 Ingredients:
1. Baguette (or similar French or Italian bread) – sliced into oval shaped pieces
2. Avocado – 2, mashed well
3. Sundried tomatoes – few strips, chopped roughly
4. Lemon – juice of half a lime
5. Parmesan cheese – for topping
6. Salt – to season
7. Black pepper – to season
8. Olive oil
Method:
• Mash the avocados well with the lemon juice.
• Spread this mixture on the baguette slices.
• Top with sundried tomatoes and Parmesan cheese
• Sprinkle salt and pepper on top.
• Bake at 200°C till the mild golden brown.