These Cajun Spiced Sausages are a delightful treat that's super simple to make. Grilled sausages tossed through a flavourful Cajun seasoning makes an excellent snack or starter; enjoyable for the young and old alike.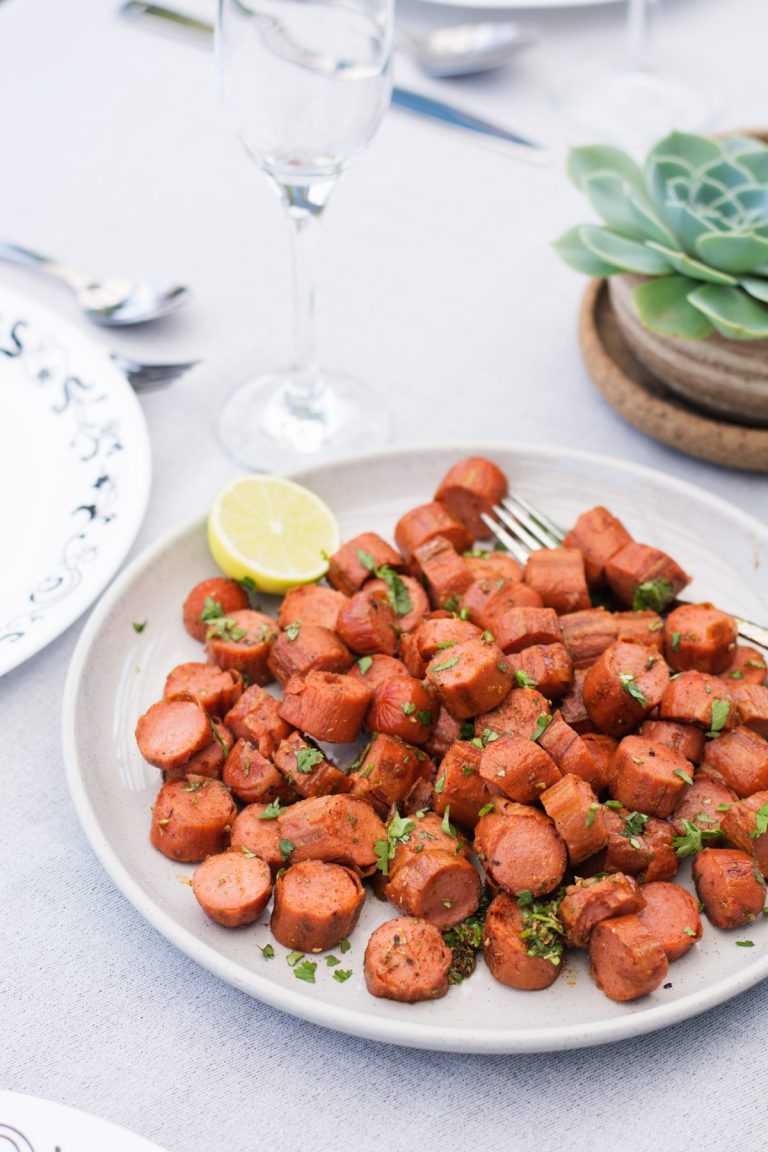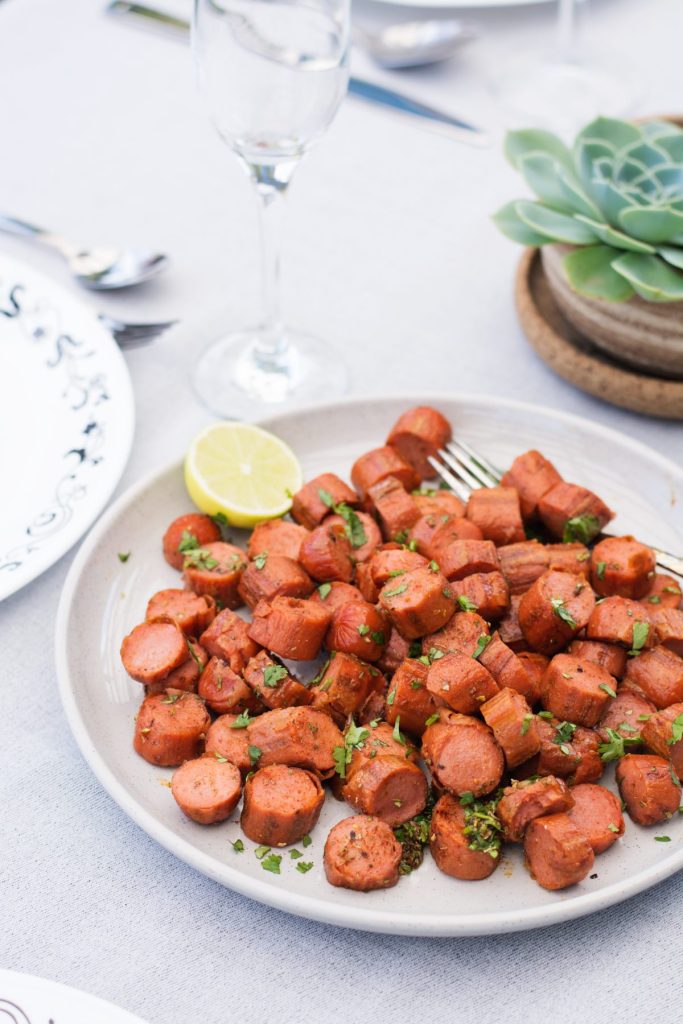 Sausages have always been a family favourite! We love it in all forms – grilled, fried, curried; you name it. During my childhood, the most common way I enjoyed these were as a sausage curry which we used to have with kubbuiz (Arabic bread) or chappathis (Indian flat bread). Or my mum used to shallow fry the sausages, cut into bite-sized pieces and then hand it over to me and my siblings with loads of tomato ketchup. And a fight always ensued as to who gets the last piece.

What I like best about sausages is the fact that these are so versatile and can be enjoyed in several different ways. Though my favourite remains the grilled hot dog, I try and experiment with the different types of sausages that I get here (the variety here overwhelms me each time) and come up with something new each time.

In today's recipe, I have grilled the sausages and cut it up into bite sized pieces. The sausages were then tossed with Cajun seasoning, a bit of olive oil and chopped coriander leaves. Cajun spiced sausages make a great starter especially with a glass of wine.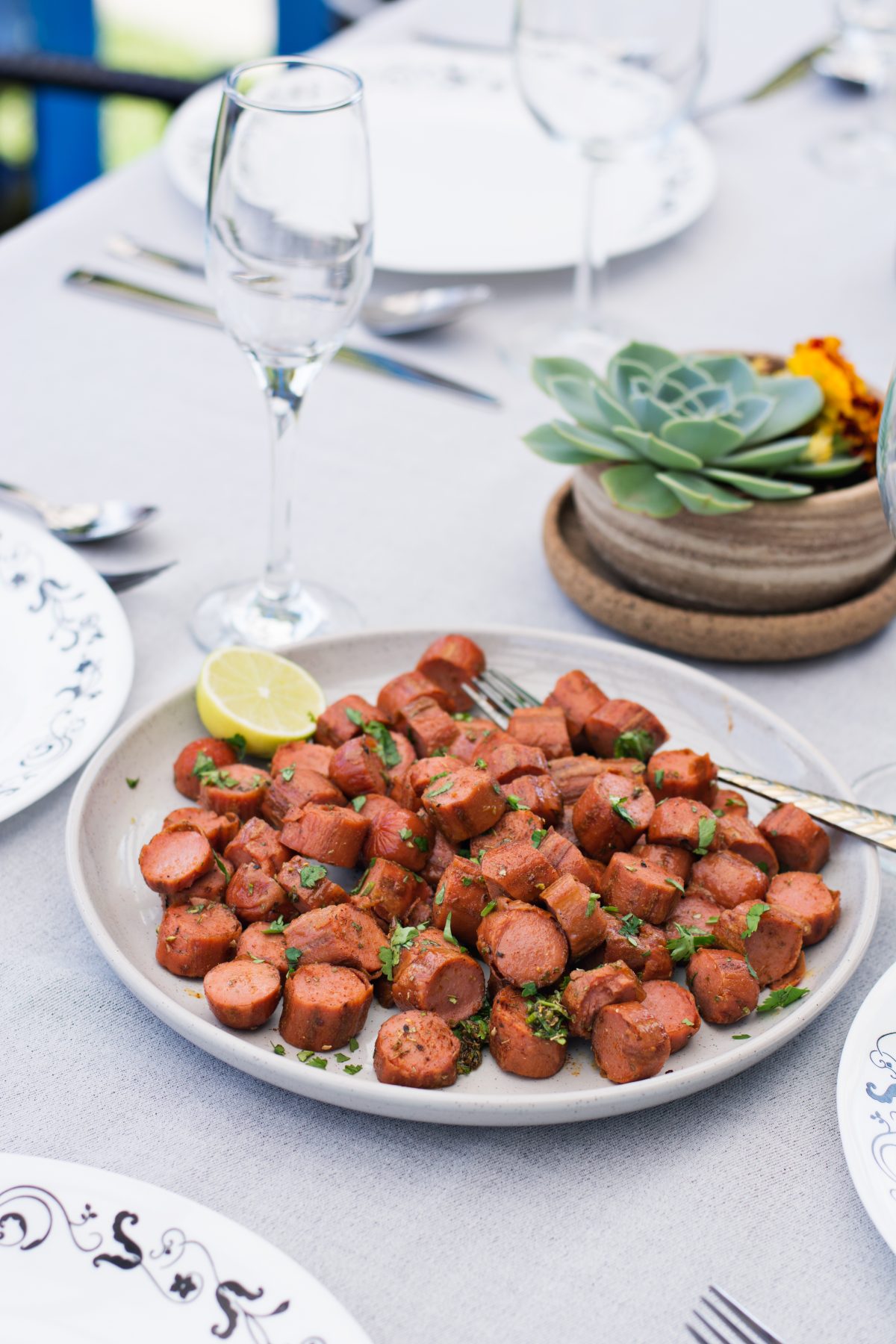 Looking for more interesting recipes to try with sausages? Here are a few of my favourites….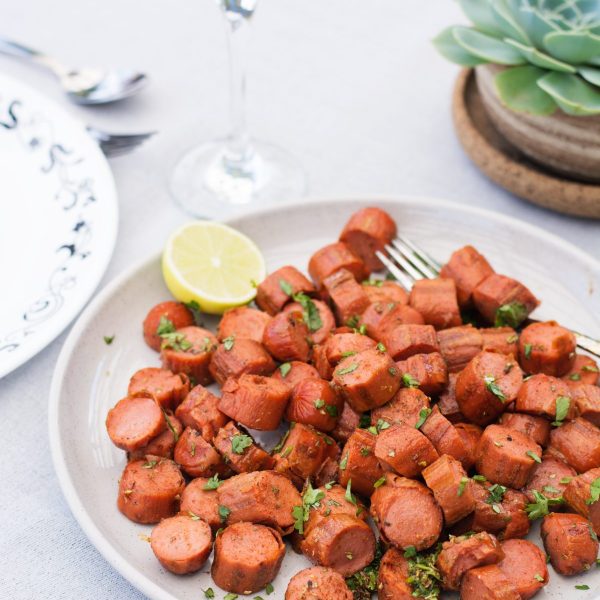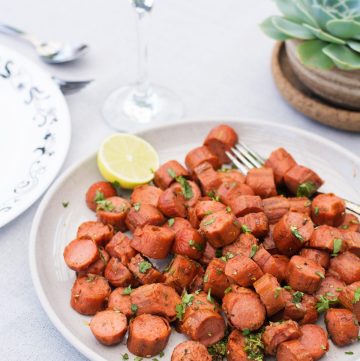 Print Recipe
Cajun spiced Sausages
Ingredients
8

skinless sausages

3

tbsp

olive oil

1

– 1 1/2 tbsp Cajun seasoning

available at most supermarkets

1

tbsp

fresh coriander leaves; finely chopped

Salt; to season

Lemon wedges; to serve
Instructions
Grill the sausages on a barbecue or stove top grill (or shallow fry if you do not have a grill).

Remove from heat and cut into small pieces and place in a bowl.

Add Cajun seasoning, olive oil and fresh coriander leaves.

Toss well, taste and add salt if necessary.

Serve with lemon wedges.