A 'one tray' Spanish style Sausage and Potato Bake that's super simple but flavour packed!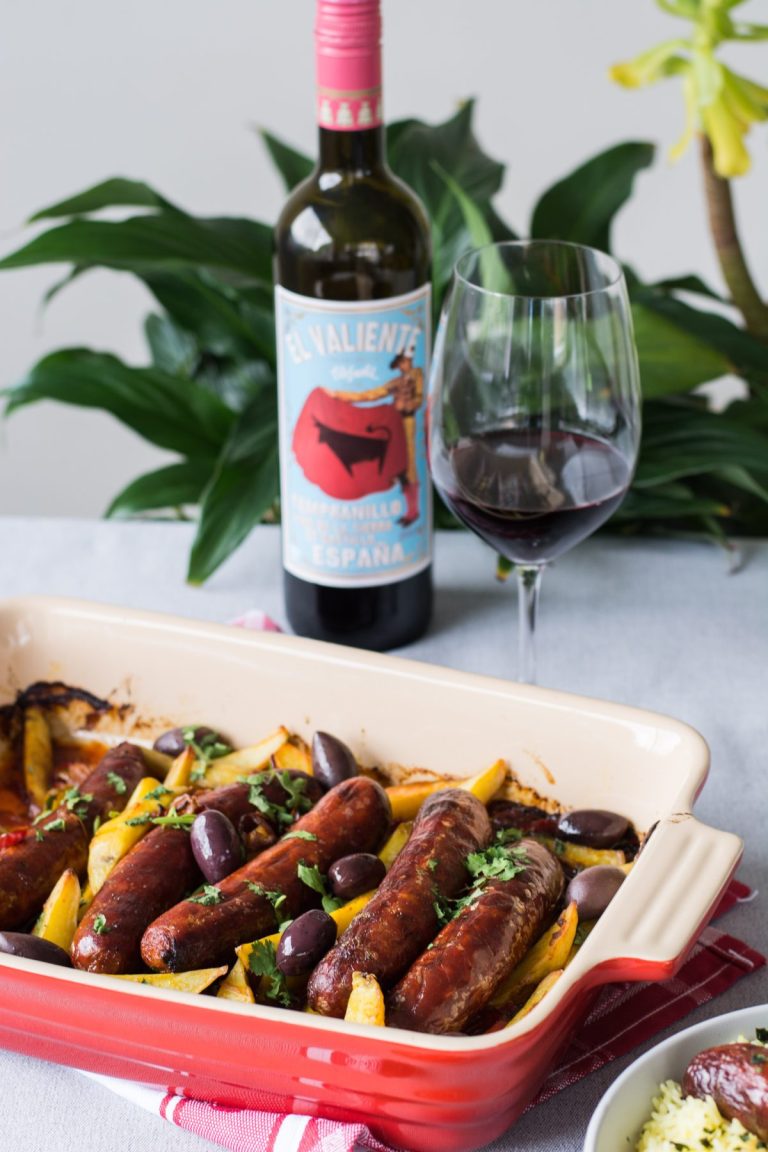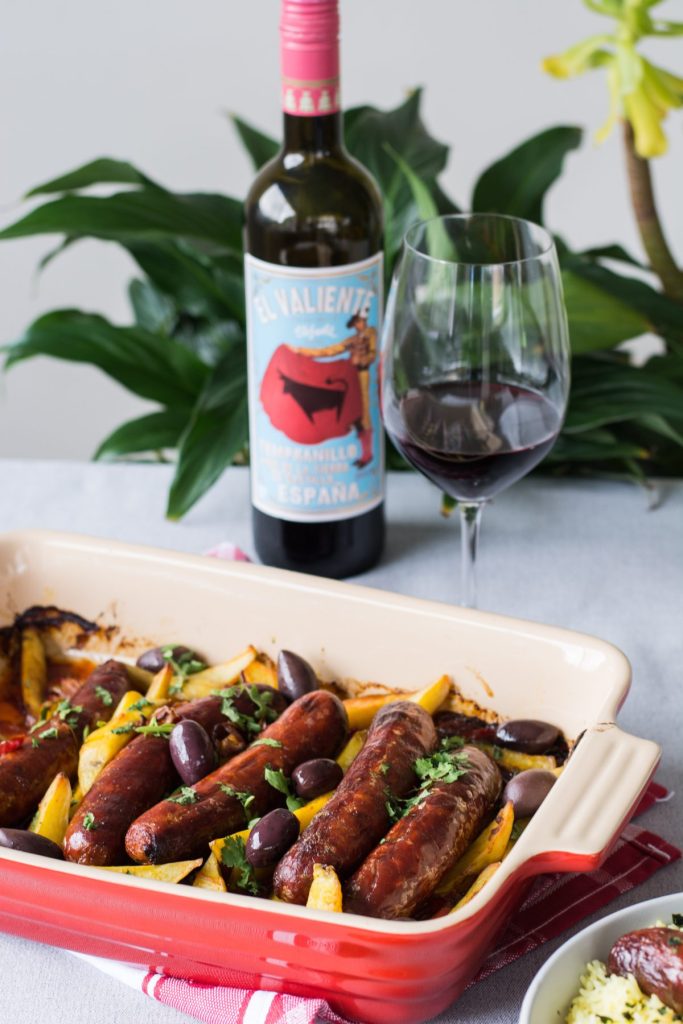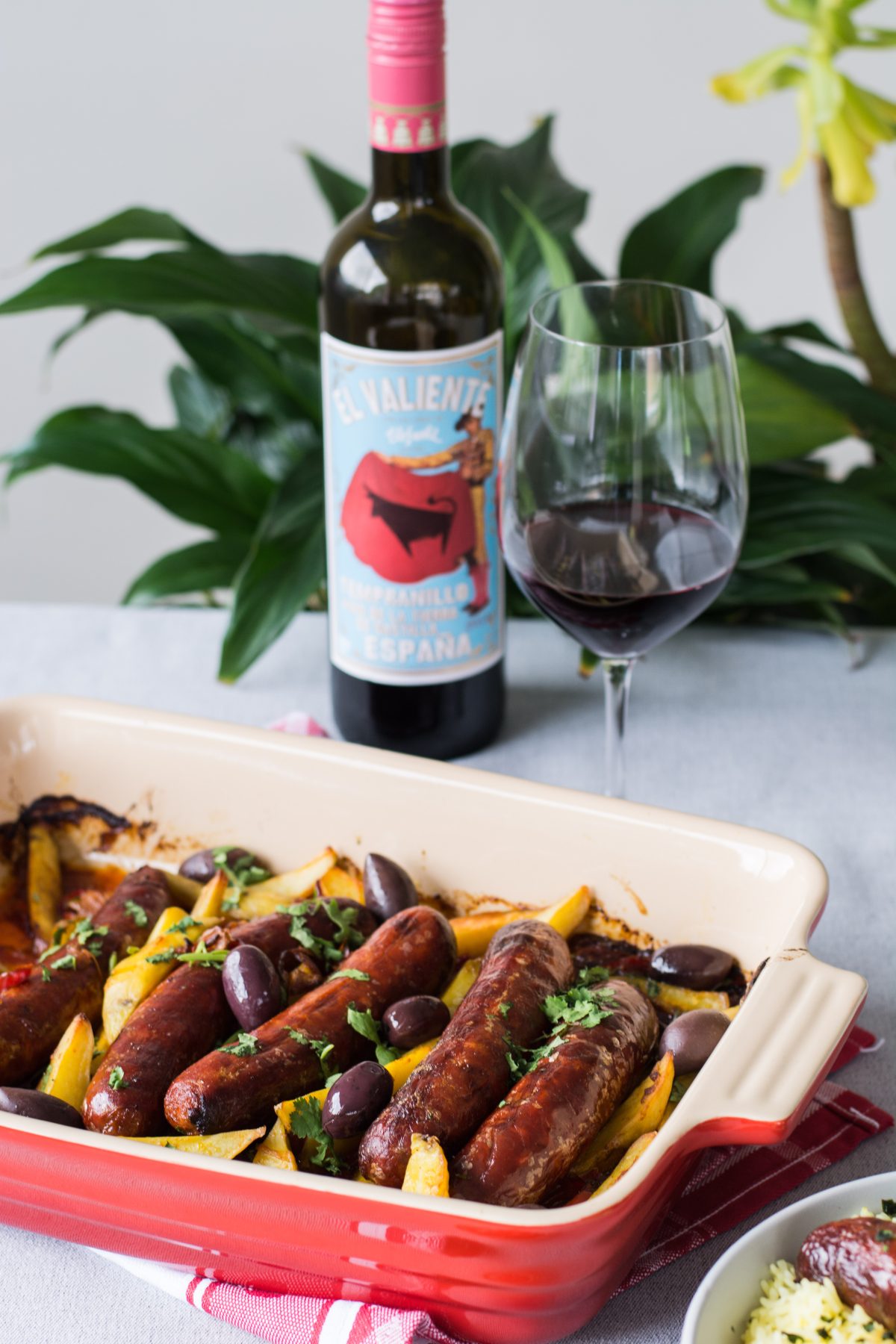 The almost 'one tray' bakes and roasts are fast becoming a favourite in our home.
While it's warm, hearty and comforting during winter, it's also very easy to put together. That's why I have been trying a lot of these nowadays. Today's dish is a sausage and potato bake but with Spanish flavours to add that extra oomph of flavour.
This Spanish style Sausage and Potato Bake is a very simple dish but a really flavourful one. So it's important to get sausages that are of top notch quality. Don't go for the generic supermarket ones, the kind you tend to buy for backyard barbecues. Instead go for the gourmet ones that are prepared from top quality mince and also seasoned well.
For this dish, I chose chorizo since it's the best for a Spanish style bake.
Instead of a sauce, I went with a sautéed onion bell pepper mixture that was flavoured with paprika, garlic and turmeric as the accompaniment to the sausages and potatoes. Baking it all together in a pan not only makes it easy but increases the overall flavour of the dish.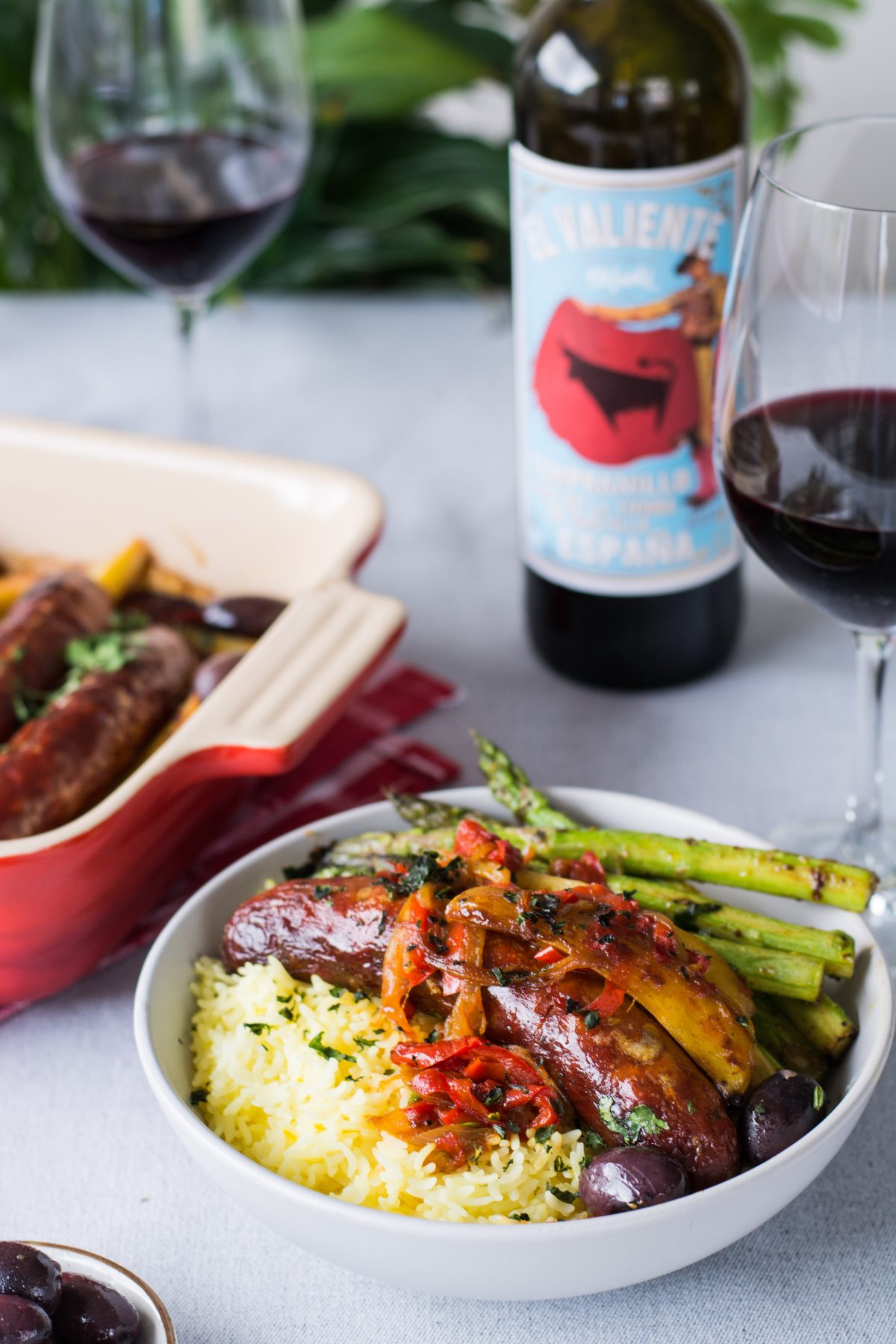 This Spanish style sausage and potato bake can be had as a meal on its own but I added a side of saffron rice and paired it with a nice Tempranillo. Looks fancy but actually a really simple dish.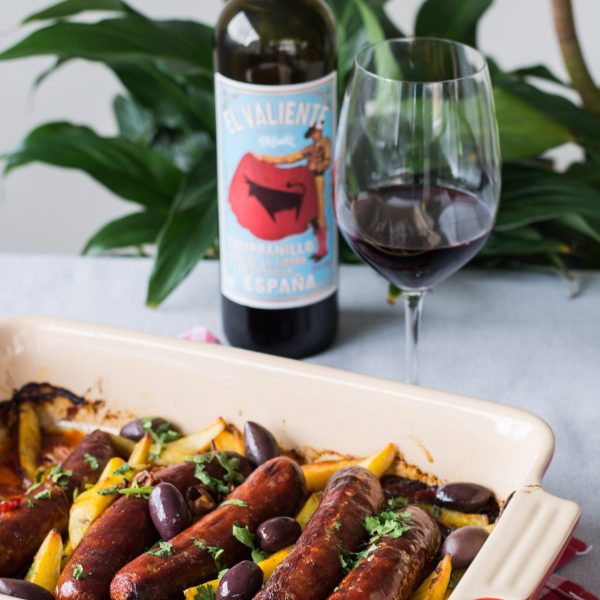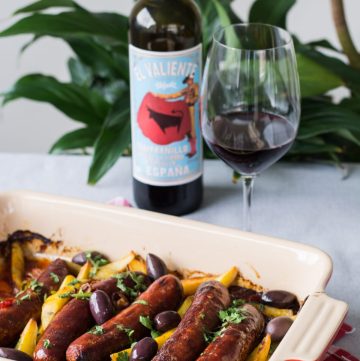 Print Recipe
Spanish style Sausage and Potato Bake
Ingredients
6

chorizos

4-5

Kipfler potatoes; cut into wedges

2

red onion; finely sliced

2

red bell pepper; pith removed and finely sliced

2-3

tbsp

olive oil

2

garlic cloves; finely sliced

½

tsp

turmeric powder

2 ½

tsp

smoked paprika

1

can diced tomatoes

½

cup

kalamata olives

Salt

to season

2

tbsp

flat leaf parsley; finely chopped
Instructions
Pre heat the oven to 180°C

Heat olive in a pan and add the onions. Sauté on high heat for 2 minutes and then add the garlic and bell peppers. Sauté for another 2-3 minutes or till the onions and peppers are softened.

Add the turmeric powder and smoked paprika; mix well to combine.

Then add the diced tomatoes and cook on medium heat for about 2 minutes. Season with salt and add the potatoes and sausages to the pan. Mix well to combine so that the sausages and potatoes are coated well with the onion pepper mixture.

Transfer to a baking tray and arrange in such a way that the sausages and potatoes are on top for even cooking.

Bake in the oven for 20 minutes. Remove to turn the sausages and continue to bake for another 20-25 minutes till the potatoes are roasted well.

Remove and add the olives and parsley.

Serve warm with saffron rice