This Vegemite Banana Bread will be a delicious revelation for the non vegemite lovers; loads of flavour without the funky yeast smell or taste.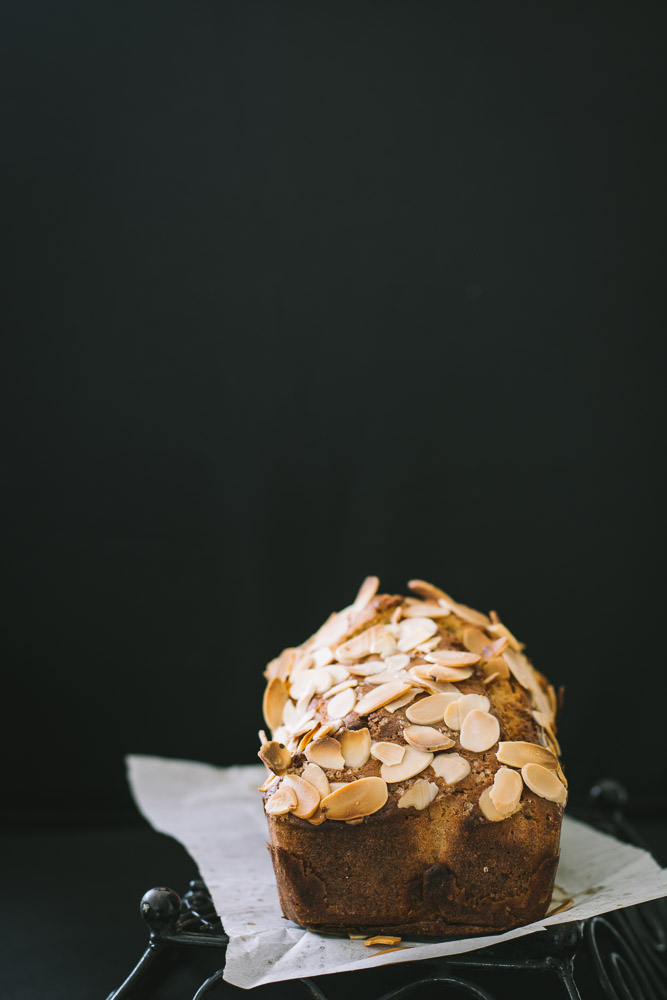 Banana bread is one of the most forgiving recipes that I know, especially since I am a novice in the baking department.

It does not require the exacting measurements or baking knowledge that is required to bake most other desserts, cakes etc…. But having said that, there are good and bad banana breads.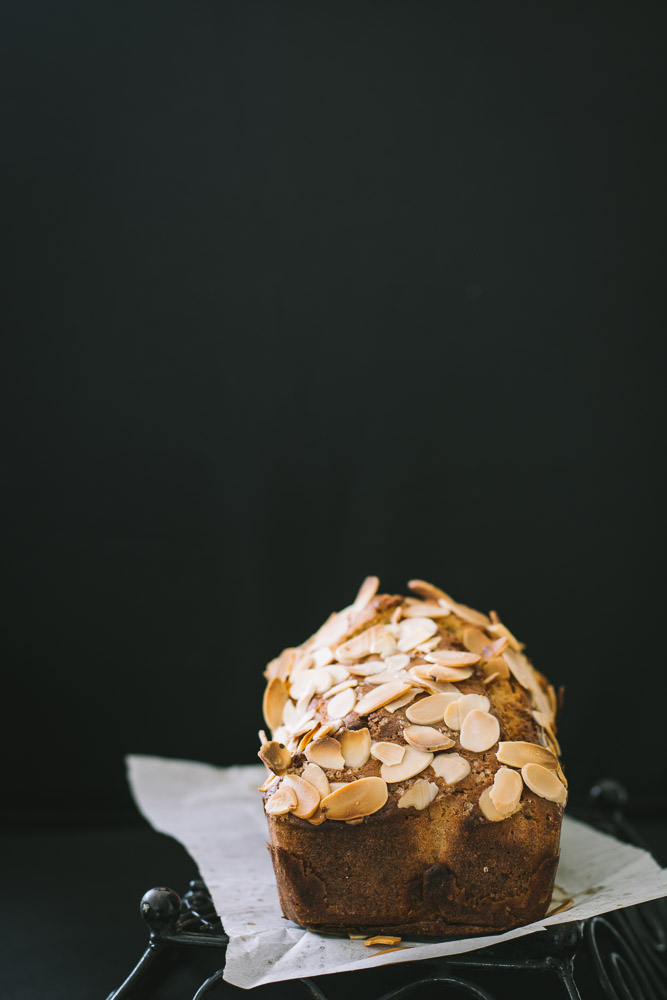 If you do not like banana bread, then chances are you have had the not so desirable ones that are sold at most generic cafes. It was the same for all the three of us which put me off baking it for a very long time. But as I started seeing a lot of my friends and favourite bloggers sharing so many different styles of banana bread, I realised that there is more to this recipe.

So began the experiments trying out various recipes to get one that we enjoyed best. There was no dearth of over ripe bananas in the house. By weekend, there are always a couple that has begun to look way too brownish for my son to eat and the only way I used to finish it off was in smoothies and milkshakes.

And overripe bananas are exactly what you need for this Vegemite Banana Bread.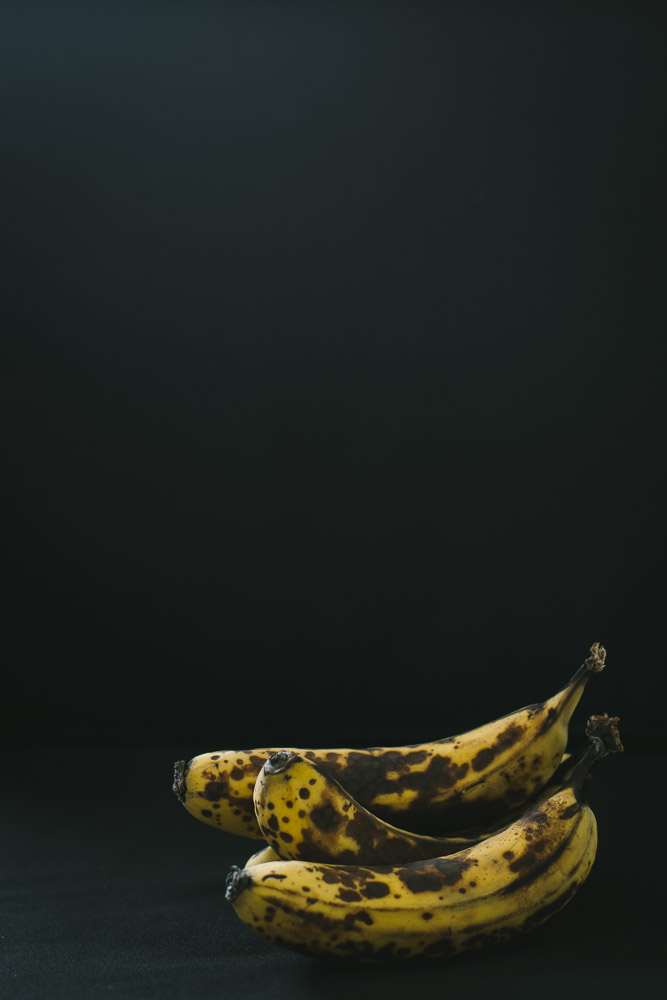 Though named so, banana bread is a cross between bread and cake drawing inspiration from both baking techniques.

The decision to add vegemite was almost last minute. We are not big fans of vegemite but there is a small bottle in my pantry that I use occasionally to experiment and create recipes that incorporates the flavour and nutritional components of vegemite without being too obvious in the smell department. Just can't stand that!

One good example of this would be the Vegemite roast chicken that's quite popular in our home.

As I tasted the banana bread batter, I thought it could do with another ingredient to sort of intensify the flavours and suddenly vegemite came to mind. Added a little bit to the batter and I really liked the richer, almost caramel kind of flavour that I decided to go ahead with this Vegemite Banana Bread. And boy, it did turn out delicious.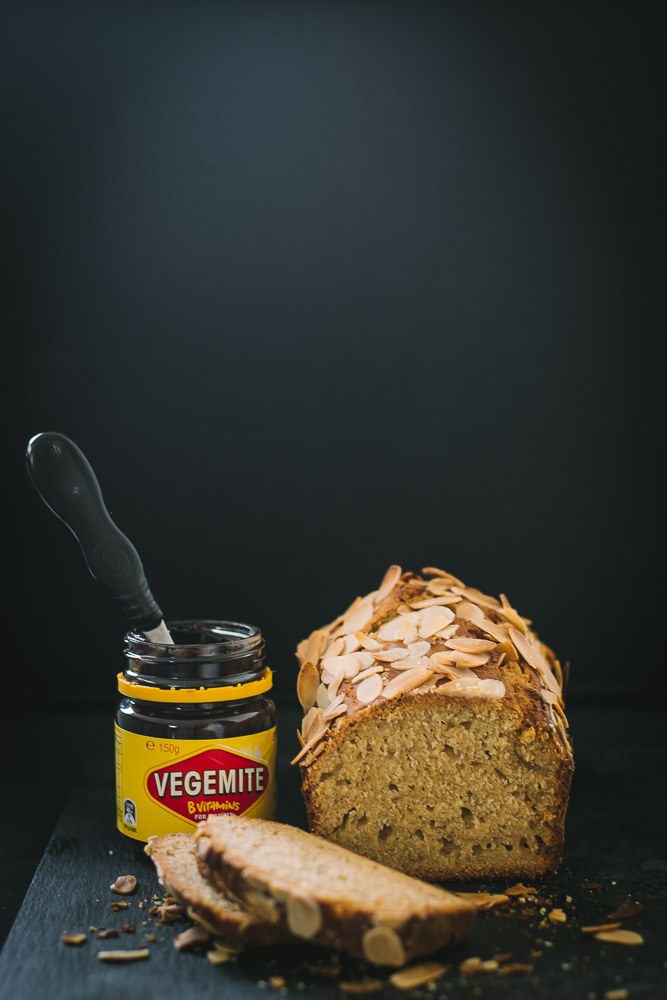 If you have vegemite at home, then by all means use it; I promise you won't be disappointed. But if you don't, then omit it and go ahead with the batter as such or you incorporate other flavours like chocolate syrup, chocolate chips, peanut butter etc….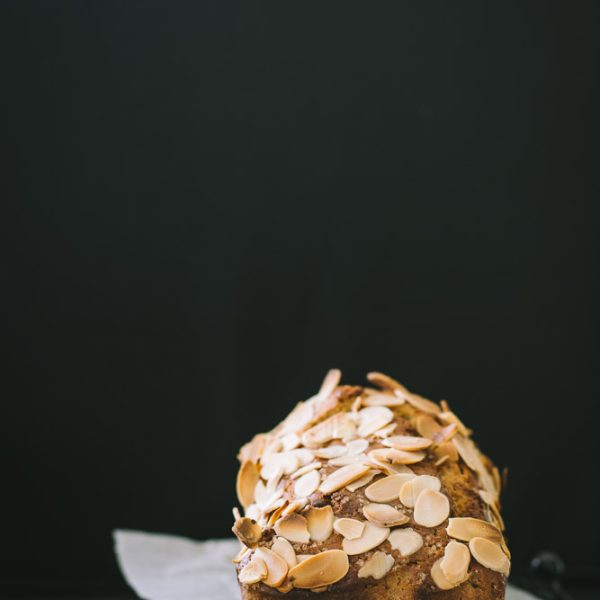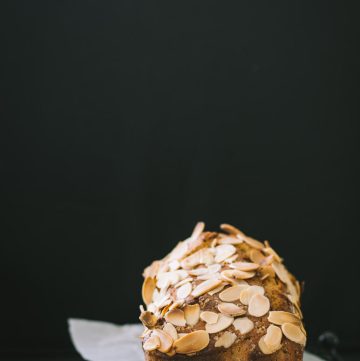 Print Recipe
Banana Bread (with Vegemite and Almonds)
Ingredients
3

medium sized ripe bananas

2

tbsp

whole milk

3

eggs

room temperature

80

gms unsalted butter

melted

A pinch of salt

1

cup

raw sugar

1

tbsp

vegemite

2

cups

plain flour

2

tsp

baking powder

Almond flakes
Instructions
Preheat the oven to 180°C (fan forced).

Grease a loaf pan with butter or oil spray and then line with baking paper.

In a large glass bowl, add the bananas and mash well with a fork. Then add the melted butter, sugar, milk, vegemite and eggs. Use a whisk or hand held beater to mix all the ingredients.

In another bowl, sift the flour along with baking powder. Add a pinch of salt to this and mix.

Add the flour to the banana mixture and fold in gently till all the whole batter gets combined well.

Pour into the loaf pan and line the top with almond flakes.

Bake for 35-40 minutes or till done (insert a skewer through the centre of the loaf; the skewer will come out clean if done).

Cool before removing from the loaf pan.

Slice and serve with butter.