School holidays are here, and it's such a relief from the monotony of a routine.
We totally enjoy the school holiday period, especially because it means no need to wake up to the alarm clock. It's such a relief folks because I love to sleep.
And I enjoy having Adi's company too. He is quite happy to do his own things and do not disturb me unnecessarily which means I can still manage to get in a bit of my work done. I try not to take up too much work anyway so that I can spend time with him, take him to activities etc….
We are so looking forward to the Disney on Ice, 100 Years of Magic performance this week. It's our first time and quite excited for it. Then there are a couple of playdates planned and a few other activities which should keep him engaged during the holiday period.
What's your plan for the holidays? Any special activities planned?
Getting to food, it's been a really interesting month. Tried out so many different recipes both for the blog and for clients, and it's been a really amazing experience. There's also a project that I have been working on for a while now and I can't wait to tell you all about it. But a few more days before the big reveal. So excited!
Plus, I am taking part in the NEFF Kitchen 50 Best Home Cooks contest. If you live in Australia, I would be deeply grateful if you could take a minute and vote for me. Thanks so much folks…
The voting link can be found here.
And the dish that I have entered for the competition is the slow cooked Lamb Shanks with Srilankan curry powder.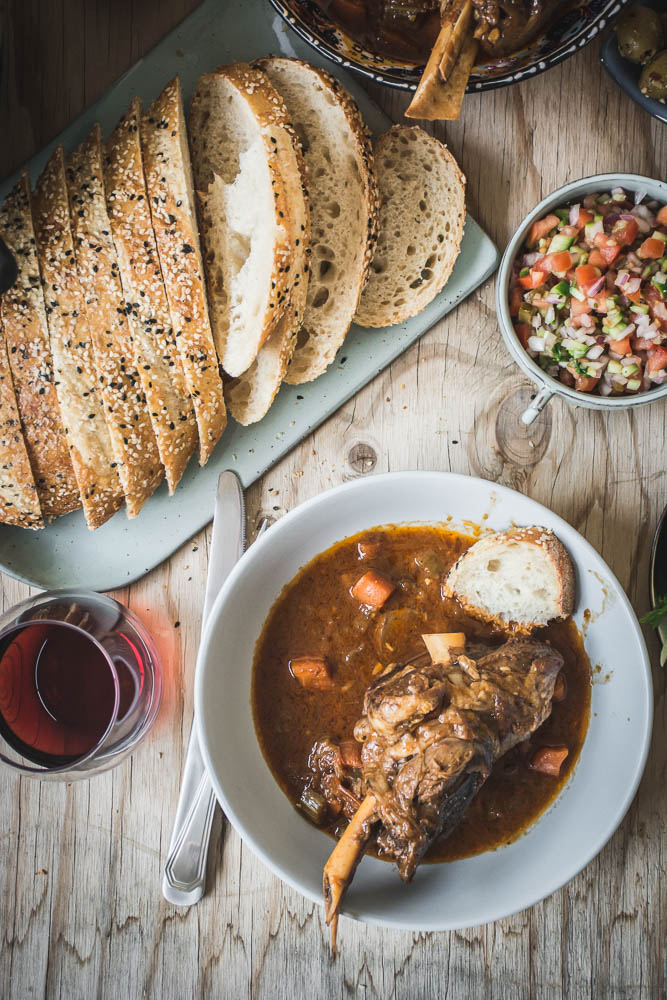 One of my favourite recipes that I developed for a client this month was the Pan grilled Fish Skewers with Sambar Powder.
My love for sambar powder is common knowledge, especially among my blog readers. But for those who are new here, sambar powder is a spice blend that is predominantly used to make sambar, a lentil stew with vegetables that is a traditional South Indian dish, but now a highly popular dish worldwide. But apart from making sambar, I love using the spice blend to season many other dishes and these fish skewers are the latest.
A highly aromatic blend, the sambar powder works as a brilliant rub for grilling fish, meat or vegetables. It can be used to season curries or stews too, adding a nice depth of flavour. In this dish, I have used it along with yoghurt to make a marinade. The fish and veggies were added to this and coated well; finally the skewers were pan grilled to perfection. An excellent starter to any meal.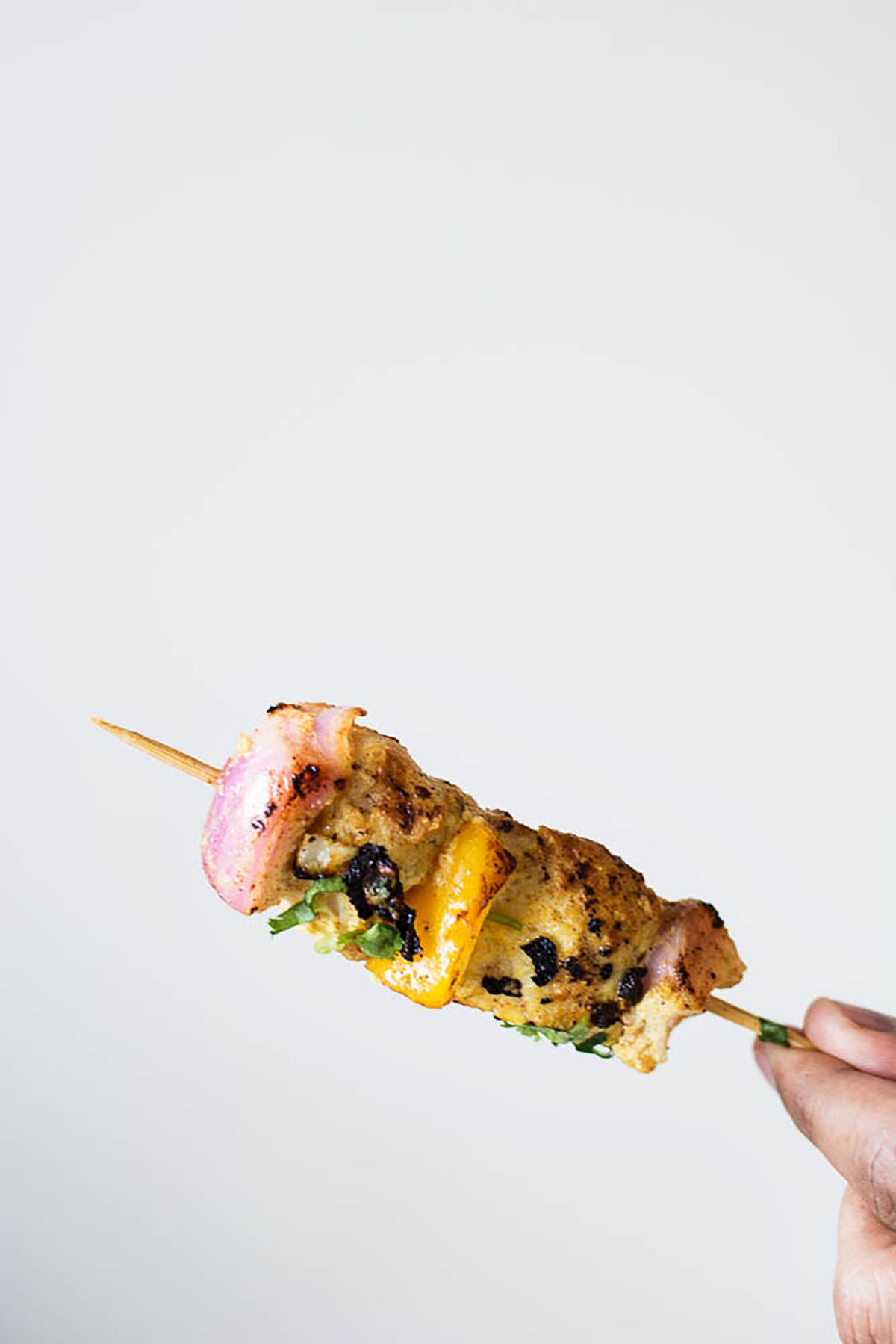 Now getting to other recipes and tidbits that became part of my June favourites…
A cocktail for the Campari lovers.
A delicious way to have broccoli. Yum!
This wedge salad is drop dead gorgeous.
Can't wait to try out this linguine recipe.
Totally love mussels and this one is lipsmacking delicious.
Okra, my absolute favourite vegetable and a delicious recipe that I am going to make next week.
I have already started searching for burger recipes for Father's Day. This one and this one are close competitors.
Have you seen the new Salt n' Pepper Vegemite range?
This feather tray would sit beautifully on my coffee table.
My favourite winter aroma.