India is the 'land of chutneys'; there are so many varieties and types varying from state to state. While the coconut based chutneys of the southern region are to die for, the mint-coriander chutney, Bombay chutney, tamarind chutney etc…are the more popular ones of the Northern regions. But this is just a broad way of looking at it because there are simply too many.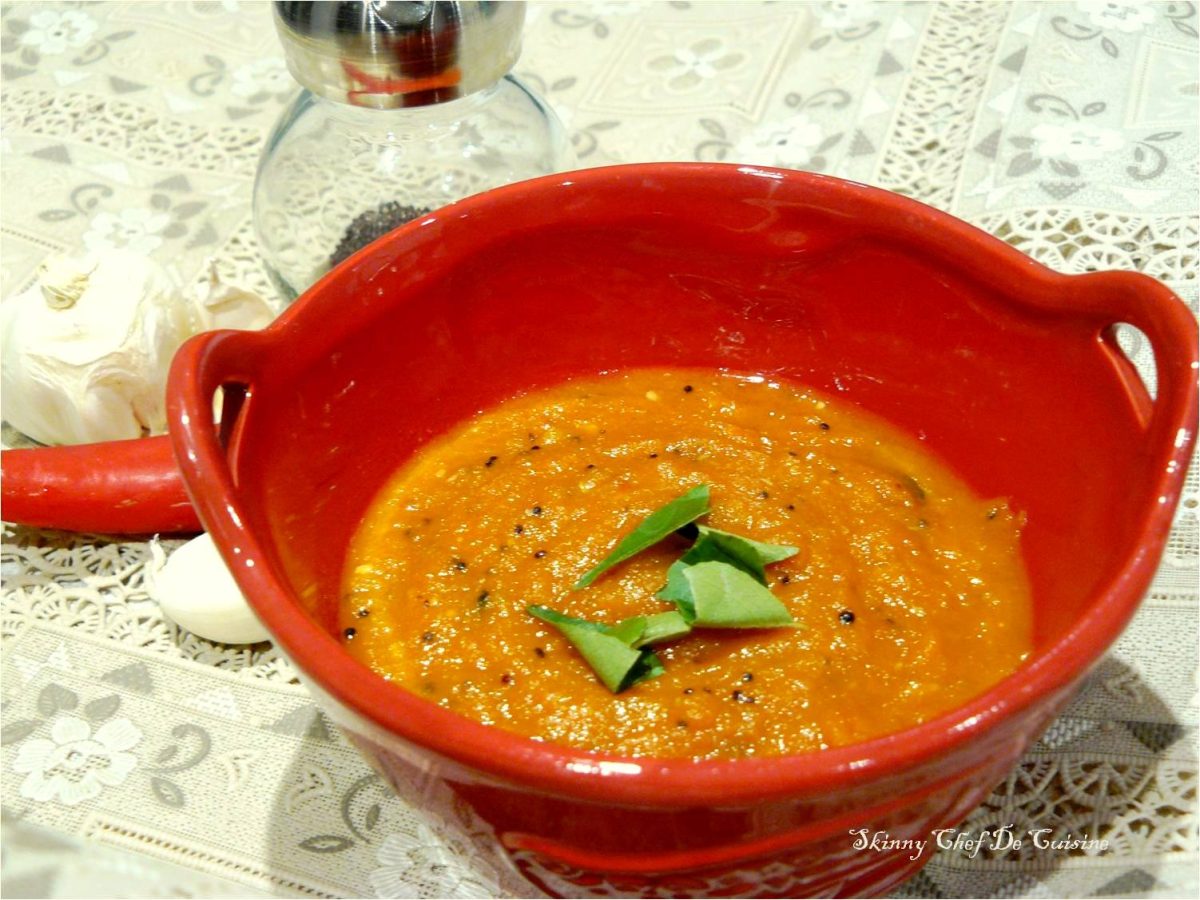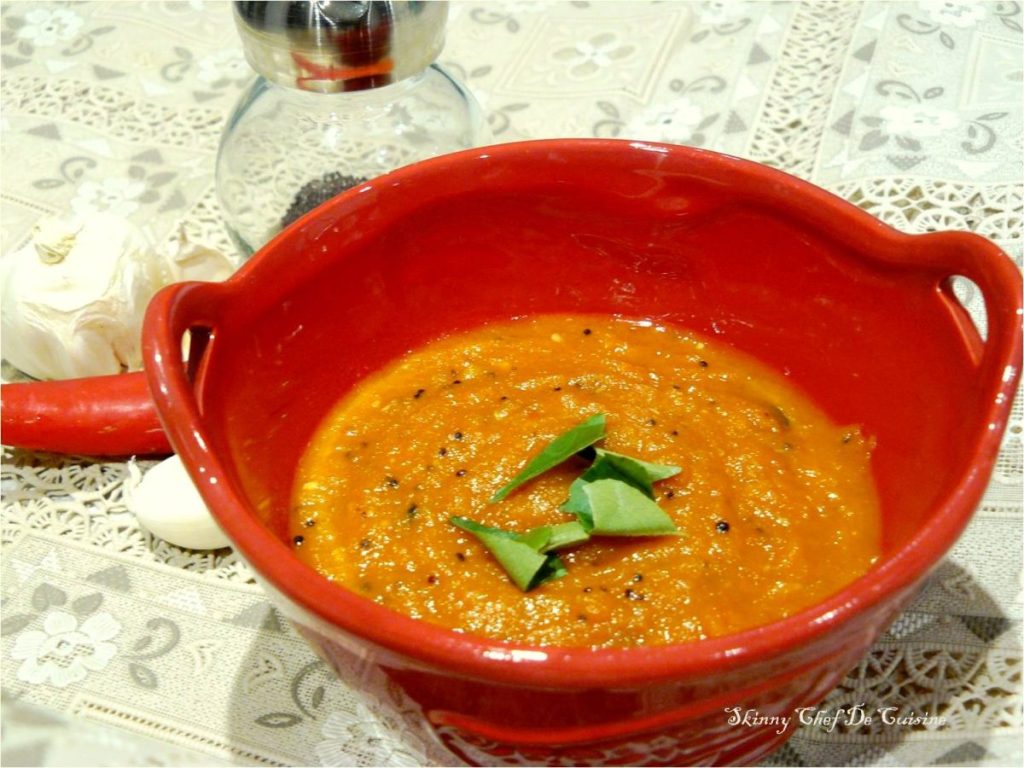 Atypical of many South Indians, I like my chutneys as spreads or dips rather than as an accompaniment for the dosas and idlis. But that's just me! You will love this one if you are a lover of garlic, like me – the cool, sweetness of the tomatoes are no match for the fiery heat of the garlic and spices.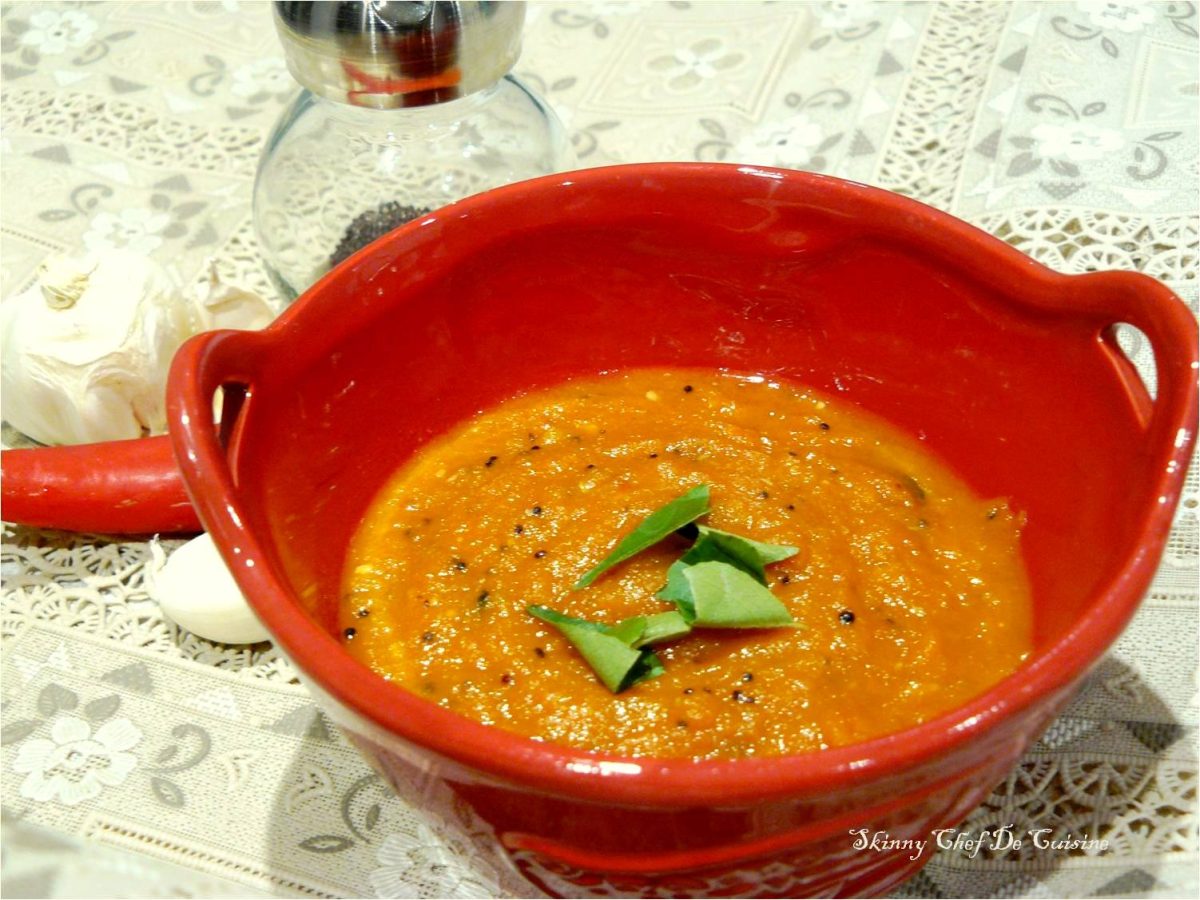 Recipe courtesy – Pravallika Kooparthy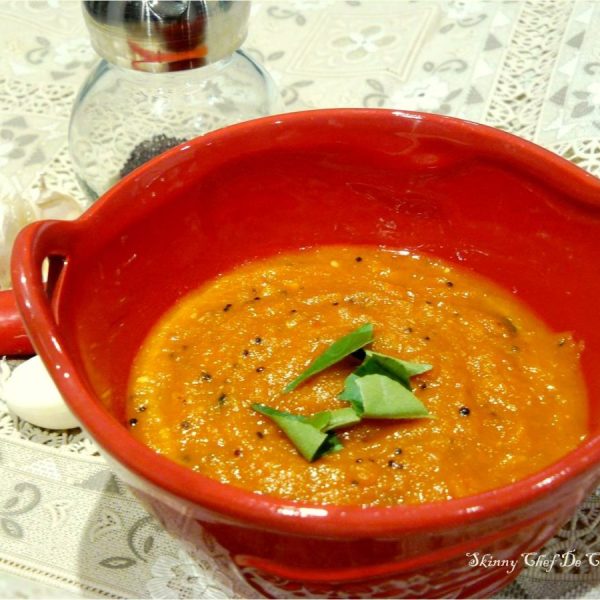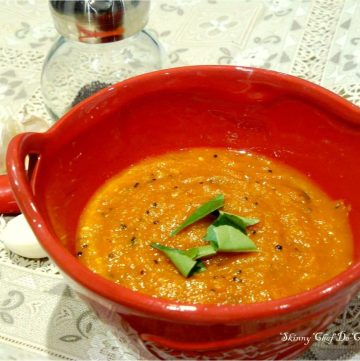 Print Recipe
Velluli Karam Pachadi (Spicy Garlic Chutney)
Ingredients
Garlic – 5-6 cloves

Ripe tomatoes – 3

chopped roughly

Red chillies – 4

Hing/asafetida – a pinch

Curry leaves – a handful

Black gram – ½ tsp

Mustard seeds – ½ tsp

Salt – to season

Vegetable oil – 2 tbsp.
Instructions
Grind the garlic pods, tomato and red chillies into a paste without adding any water.

Heat oil in a pan, crackle mustard seeds and then add black gram and curry leaves.

Add hing and add the ground paste. Season with salt and cook on low heat for 5 minutes till done