I hardly know much about Japanese cuisine or flavours. Apart from a few famous dishes/terms like sushi, sashimi, tempura (none of which I have tasted to date), I hardly know anything about the Japanese flavours or style of cooking. And hence, I wanted to try out and start making Japanese food at home but like any novice, wanted to start off with simple flavours and recipes so that I can recreate the dish perfectly.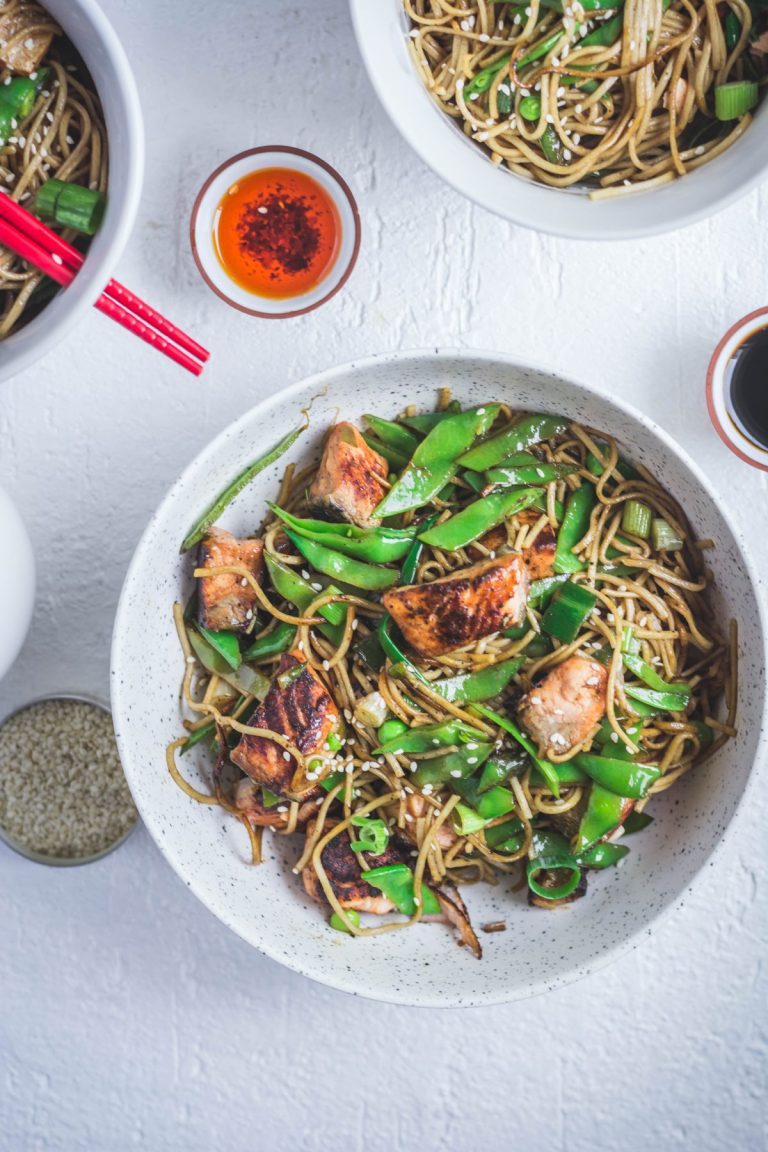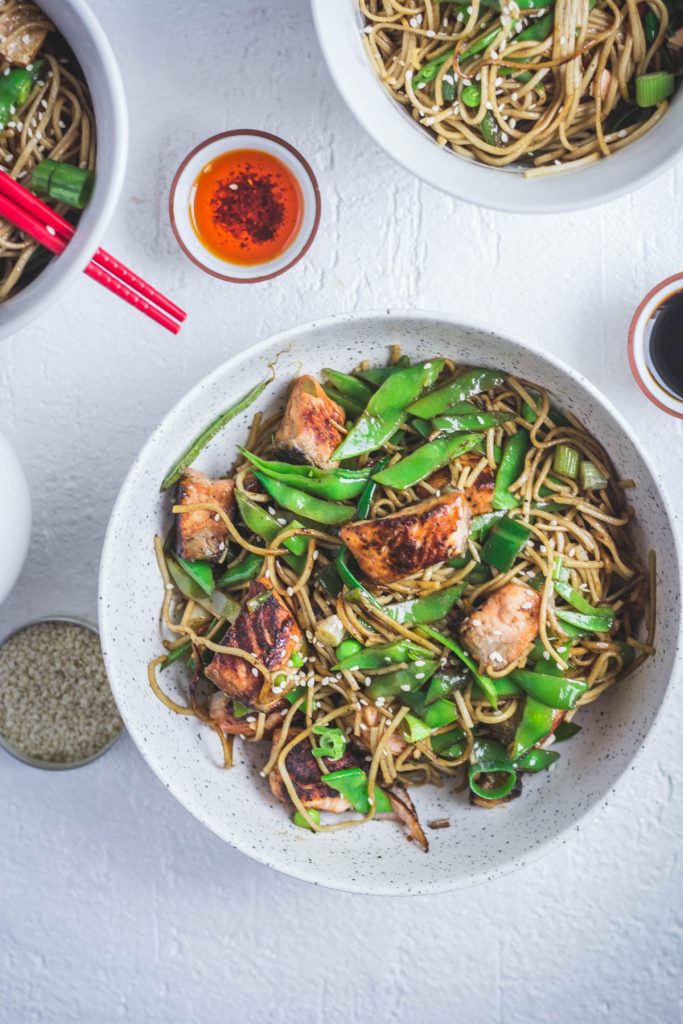 I found this recipe in the monthly food magazine bought out by Coles (a retail giant in Australia). Though the booklet is bought out primarily as a marketing strategy, I see it as a mini cookbook as it contains recipes (budget-friendly) from across the world that can be prepared with relative ease at home.
For a first time attempt, the dish came out well as the flavours were simple and uncomplicated. The earthiness of the soba noodles is a beautiful contrast against sweetness of the snow peas and the succulent creaminess of the salmon.
Recipe Courtesy – Coles Food Magazine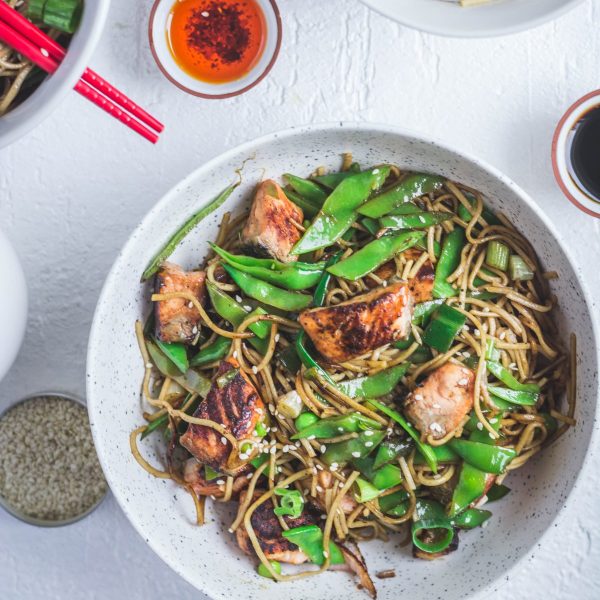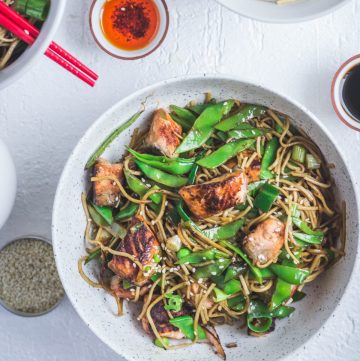 Print Recipe
Soba Noodles with Salmon and Snow Peas
Ingredients
Soba noodles – 300 gm

Skinless

boneless salmon fillet – 500 gm

Teriyaki sauce – 70 ml

Snow peas – 200 gm

Spring onions – 3

thinly sliced

Rice wine vinegar – 1 ½ tbsp

Sesame oil – 1 tsp

Sugar – a pinch

Sesame seeds – 2 tsp

toasted
Instructions
Brush the salmon fillet with 3-4 tbsp of teriyaki sauce, keep for 30 minutes and then pan-fry. (The original method suggested baking the fillet at 200°C for 10 minutes but I chose to pan-fry the fillet). Break the salmon into bite-sized pieces and keep aside.

Trim the snow peas and thinly slice lengthwise. Keep aside.

Boil water in a large pan and cook the soba noodles for 4 minutes or based on packet instructions. Drain and keep aside.

In a large wok, combine the snow peas, noodles, remaining teriyaki sauce, rice wine vinegar, sugar, sesame oil and salt to season. Toss well on high heat for a minute and remove from flame.

Add the salmon pieces and sprinkle with toasted sesame seeds.