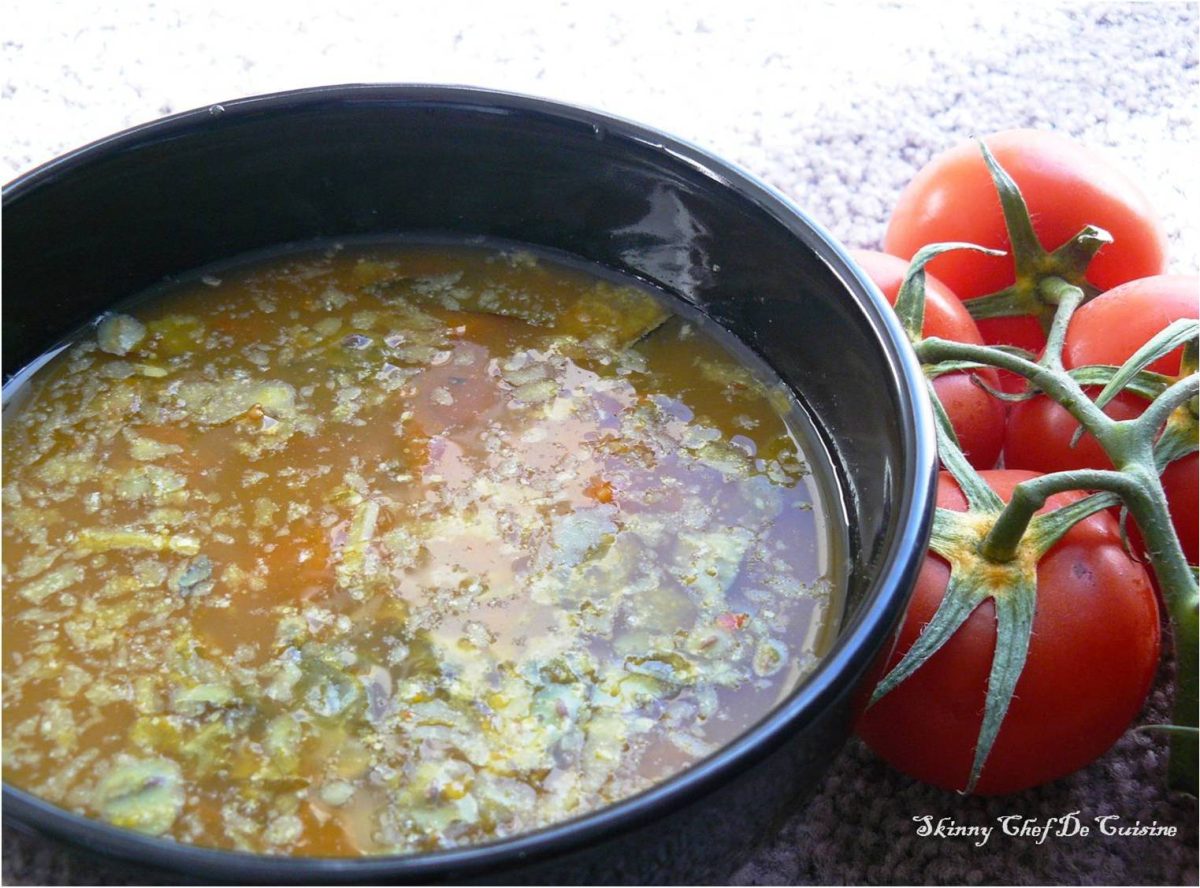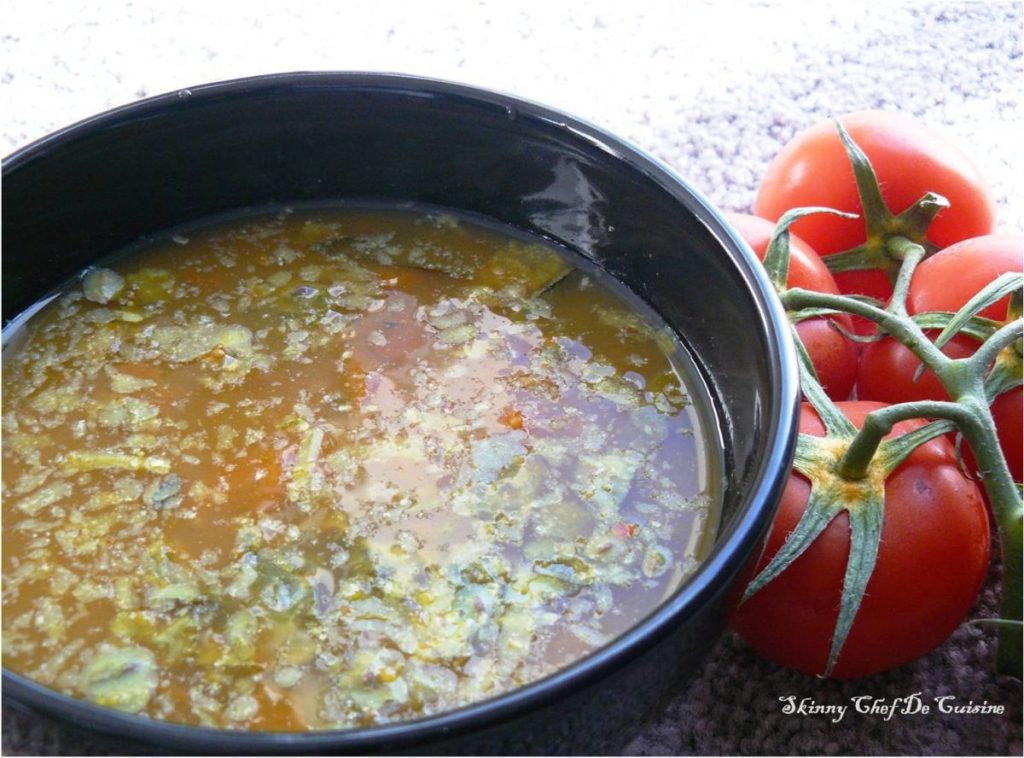 Rasam – the one dish that I always have trouble making. In spite of the best recipes and hands-on training by both my mothers, I simply cannot make this one perfectly every time. Achieving the balance between tangy and spice continued to elude me till I used this recipe. The fresh spice paste is what makes this rasam different from most.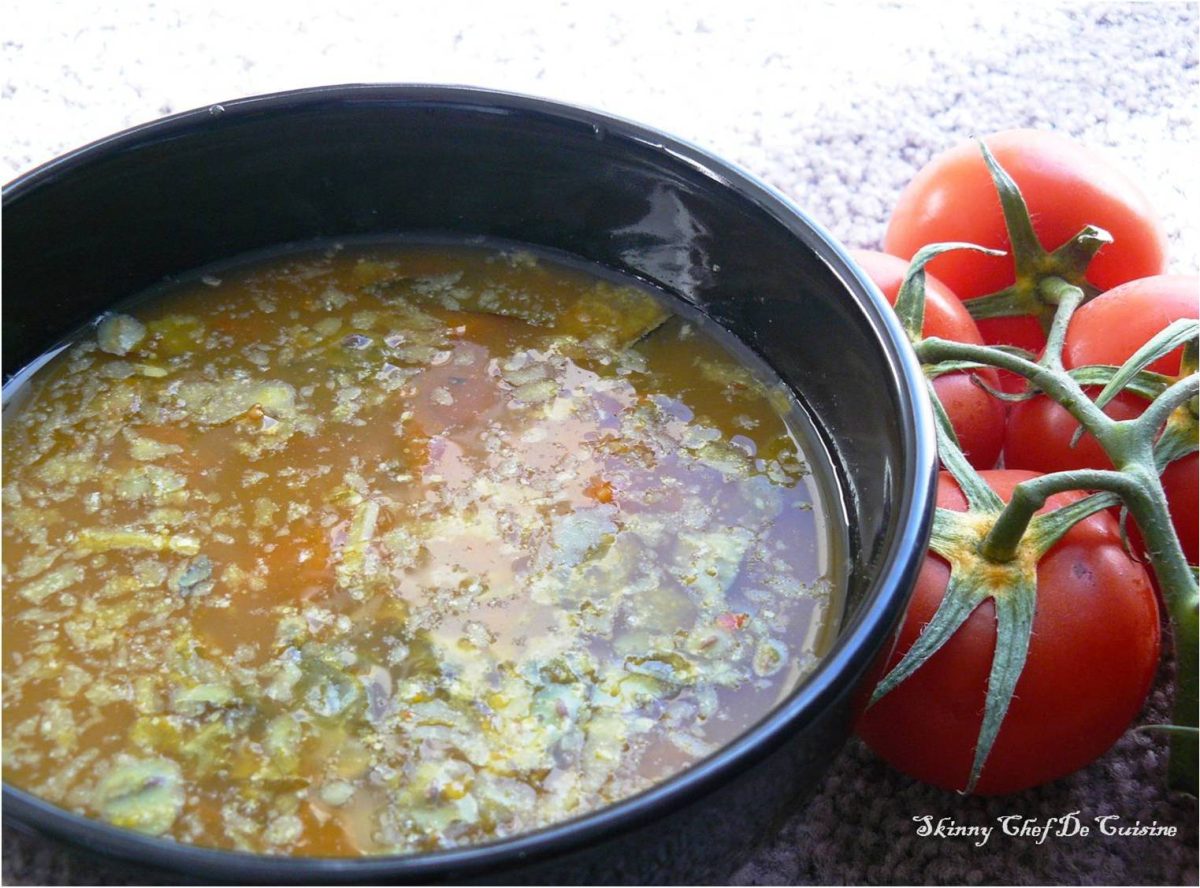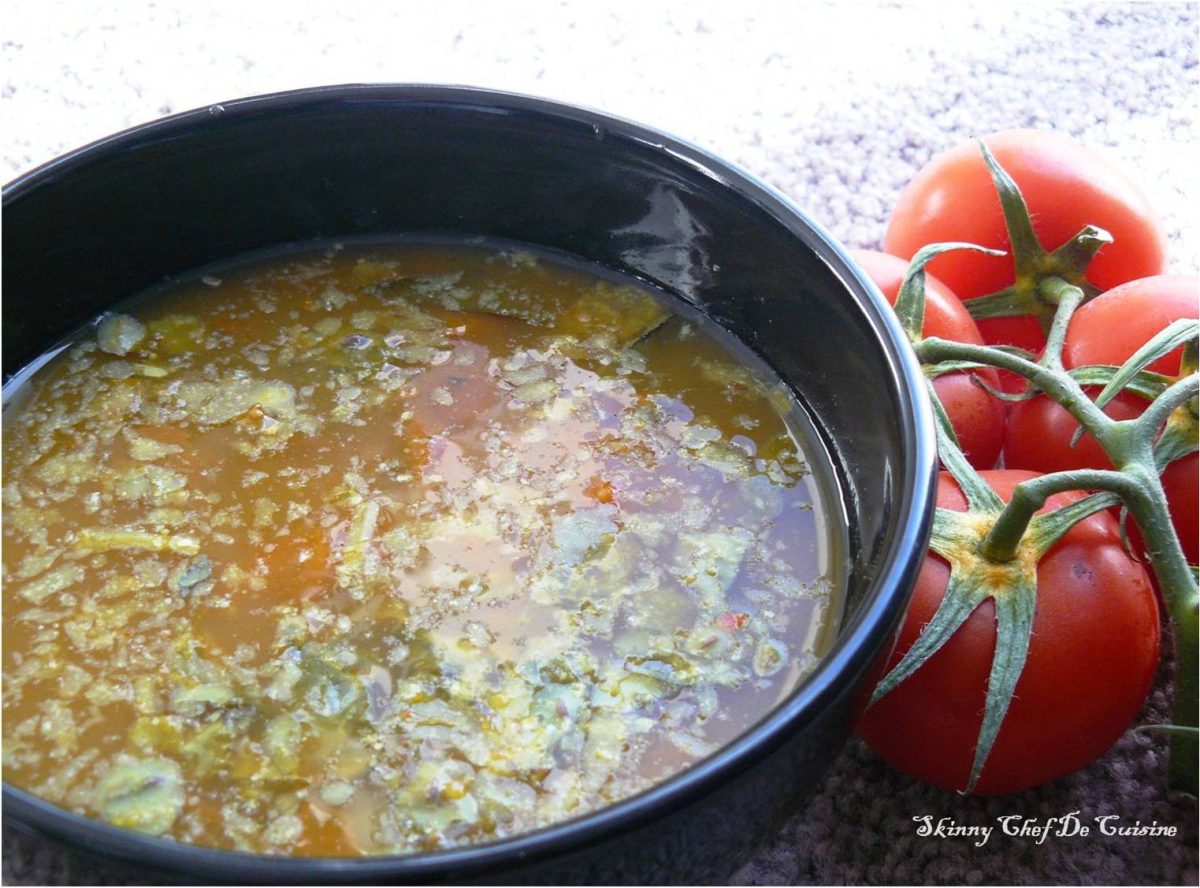 This recipe will also be extra-special for one other reason too. When the idea of first starting a food blog entered my mind, I wanted to get some sensible, no-nonsense advice from somebody who has been doing the same (and quite successfully too!). So I scoured through all the food groups that I was a part of looking at several different blogs and finally chose to ask advice from Nivedita of Panfusine. In spite of not knowing me personally, she gave me real good advice on how to go about my research and some key aspects to food blogging. A big thank you Niv, and what better way to give you tribute other than by trying out a recipe of yours and enjoying it too, immensely.

So, coming back to this rasam – it will always be one that tops my list every time I prepare south Indian food.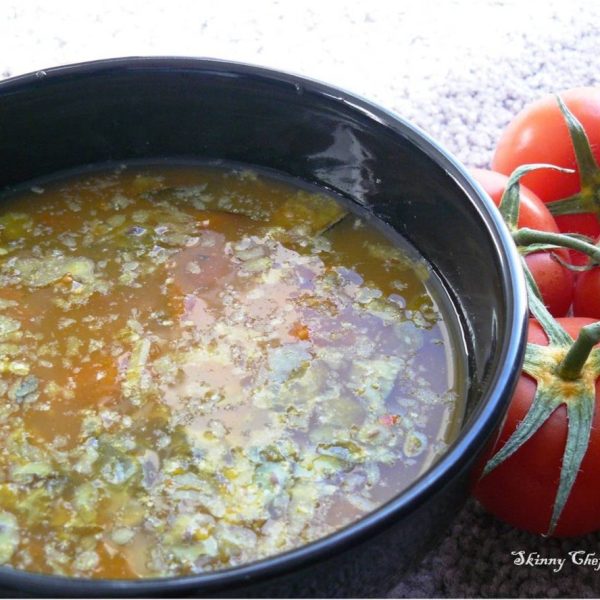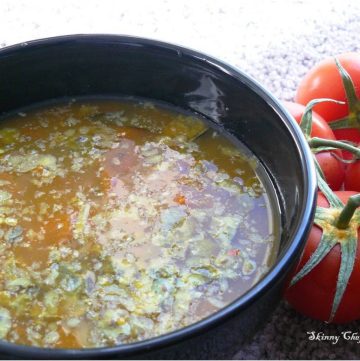 Print Recipe
Rasam with Fresh Spice Paste
Ingredients
Water – 4 cups

Tamarind extract – 1 tbsp

Asafetida/hing – a pinch

Turmeric powder – ¼ tsp

Curry leaves – 5-6

Ripe red tomatoes – 2

Salt – to season

Coriander leaves/cilantro – a good handful

chopped

Fresh spice paste

Coriander seeds – 1

Cumin seeds – ½ tsp

Red arbol chillies

or use dry red chilli – 2

Toor dal – 1 tbsp
For tempering
Ghee – 1 tbsp

Cumin seeds – 1 tsp
Instructions
Soak all four spice paste ingredients in scalding hot water for about 20 minutes until soft. Grind to a fine paste with as little water as possible. Set aside.

Combine the water, tamarind, tomatoes, asafetida, turmeric and salt with the water and bring to a boil. When the tomato has cooked down, add the torn curry leaves along with the spice paste. Allow to simmer until the spices appear to have lost the raw smell. Remove from the stove top.

Heat the ghee in a small skillet until it just begins to smoke. Toss in the cumin and allow the seeds to split. Pour the sizzling mixture over the rasam. Garnish with coriander leaves prior to serving.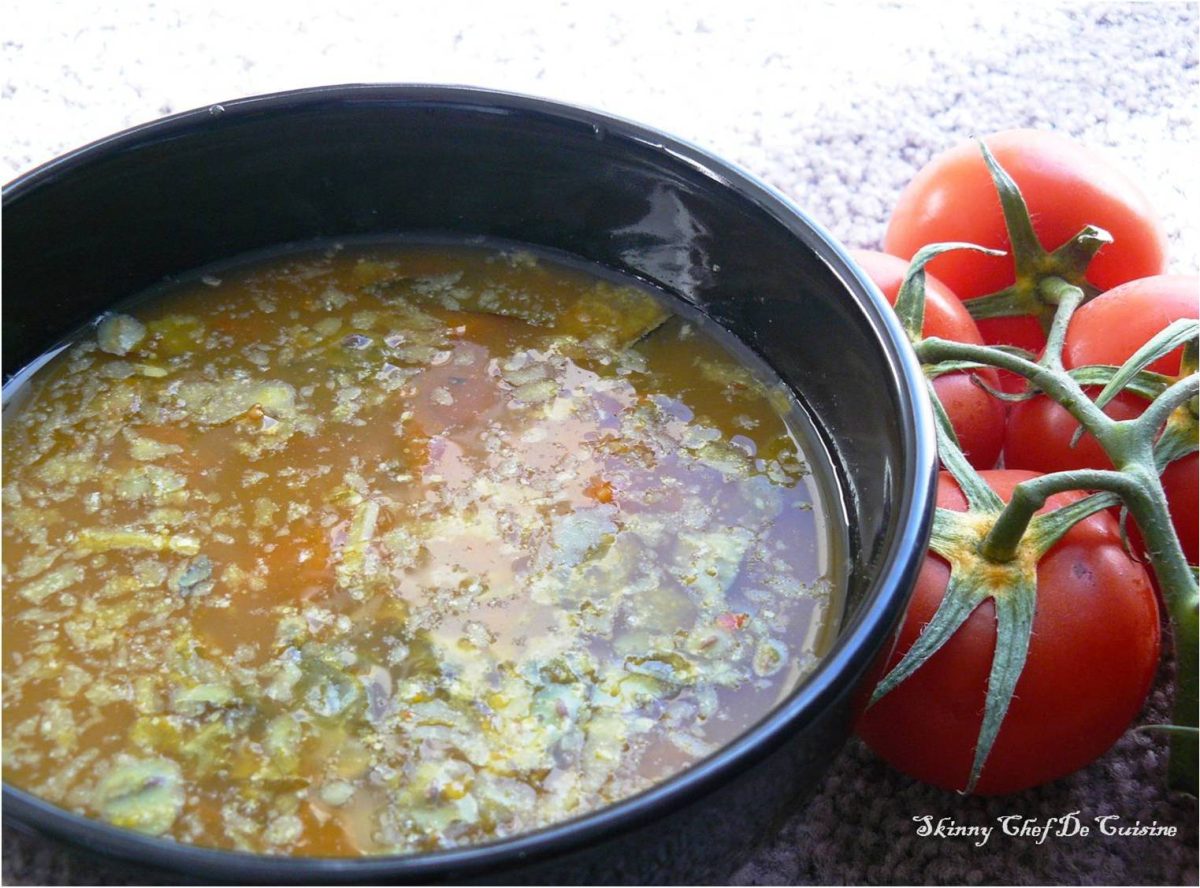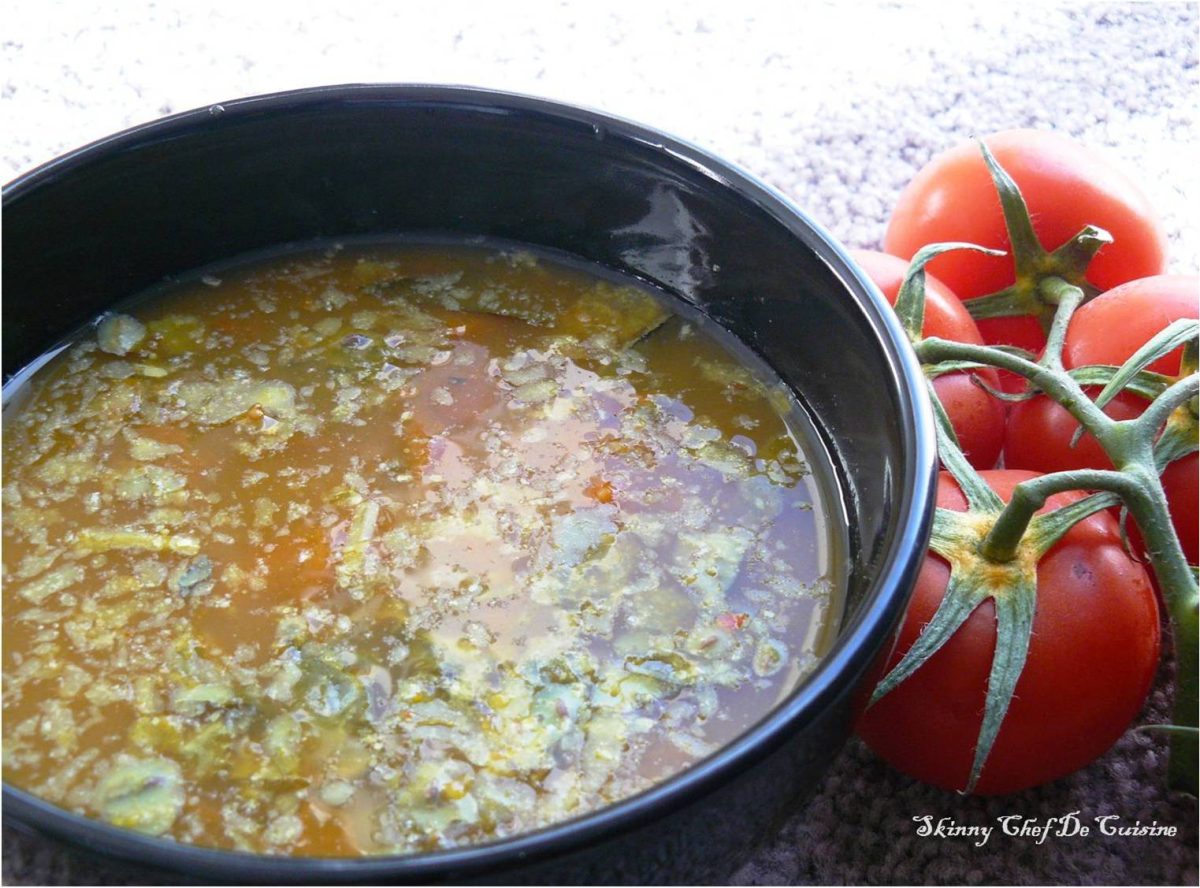 What is your favourite rasam recipe?