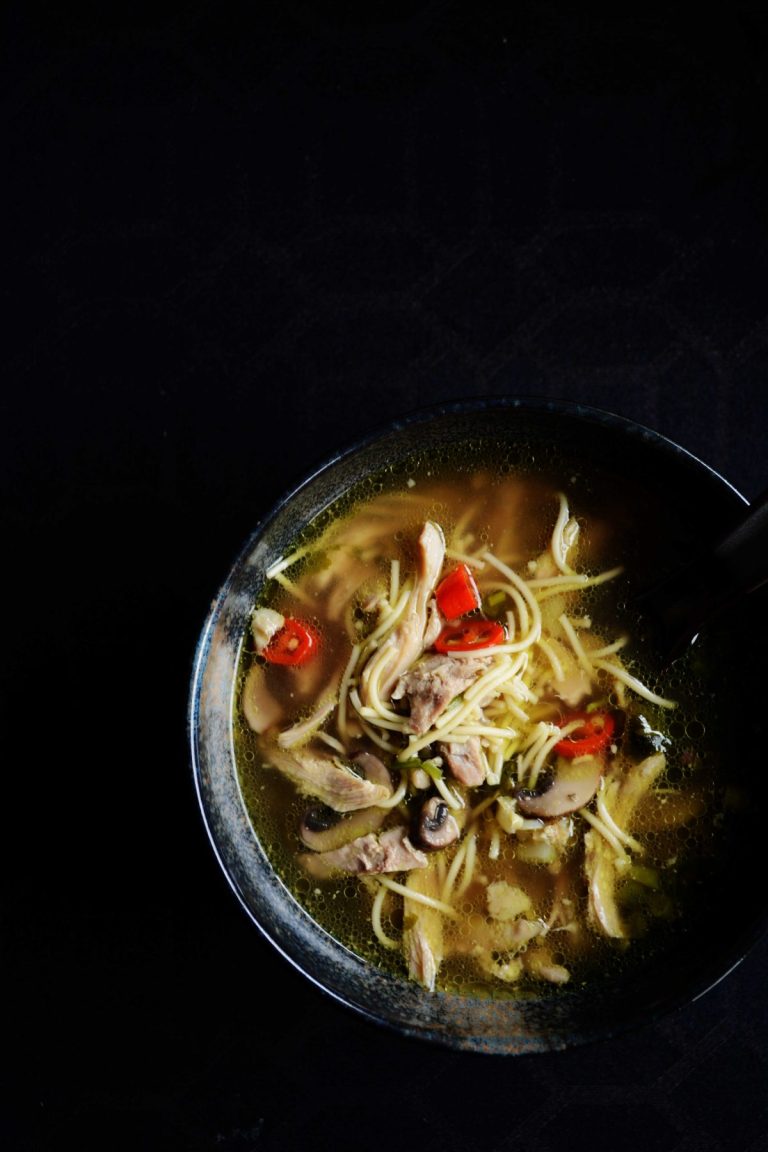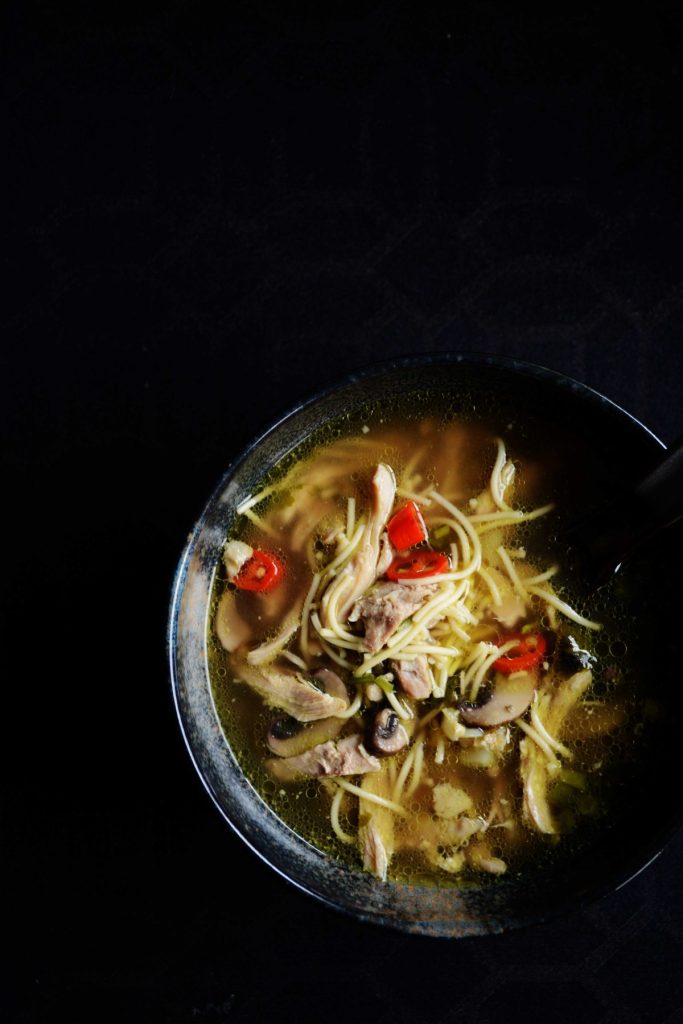 There is nothing more warm and comforting than a bowl of hot, steaming soup for a cold, wintry night. And if it is chicken soup, all the better!
After living for a decade in South India, where winters are just namesake seasonal changes, I had my first, true winter experience after migrating to Australia. Winters can get real harsh here…it does not really snow out in Melbourne but the winds can get really strong and the nights are long, dark and depressing. It is the time when soups, stews, casseroles and all warm dishes are made in every household to tide through the weather.
This chicken noodle soup embodies true Chinese flavours – sweet, spicy, sour, salty. The addition of noodles and brown mushrooms lifts the ordinary chicken soup into something more hearty and filling.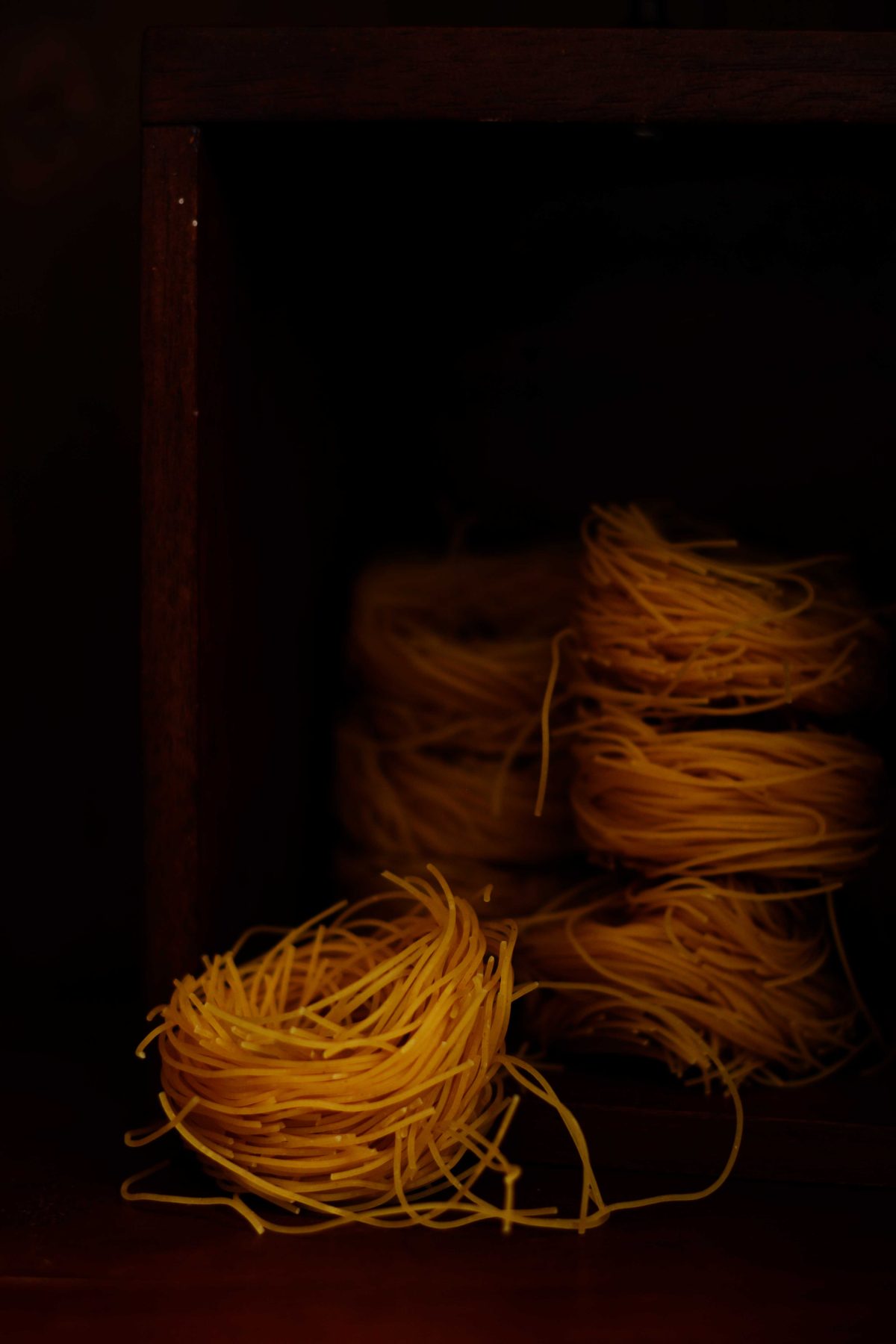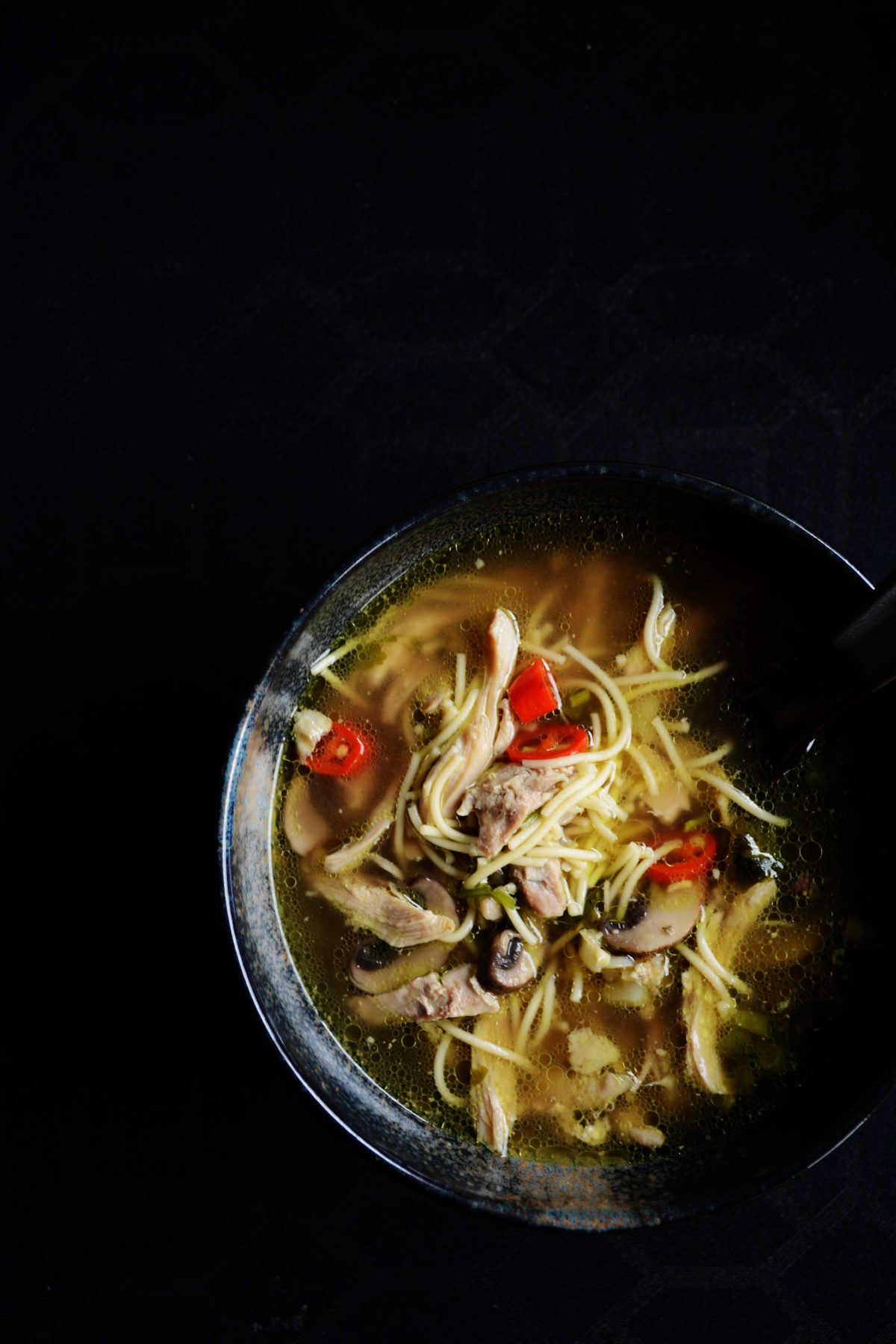 Ingredients:
1. Chicken stock – 1 litre, freshly prepared (canned stock or cubes can also be used)
2. Chicken breast fillet – 250 gms, (leftover boneless chicken pieces can also be used)
3. Brown mushrooms – 200 gms, sliced
4. Egg noodles – 200 gms
5. Large red ed chillies – 2, chopped finely
6. Soy sauce – 1 tbsp
7. Worcestershire sauce – ½ tbsp
8. White wine vinegar – 1 tbsp
9. Salt – to taste
10. Pepper – to taste
12. Spring onion – chopped, for garnish
13. Vegetable oil – 1 tbsp
Method:
• Cook the egg noodles in salted boiling water, drain and keep aside.
• Heat oil in a large pot and add the sliced chicken and mushroom. Saute over medium heat.
• When the chicken pieces are 3/4th cooked, add the chicken stock.
• Add the seasonings, taste and adjust; bring to boil. Then lower the flame and simmer for 15 minutes.
• Add the noodles and simmer again for 2 minutes.
• Remove from heat and garnish with chopped spring onion.
Note – This soup has a watery or broth consistency and not a thick, glutinous one.