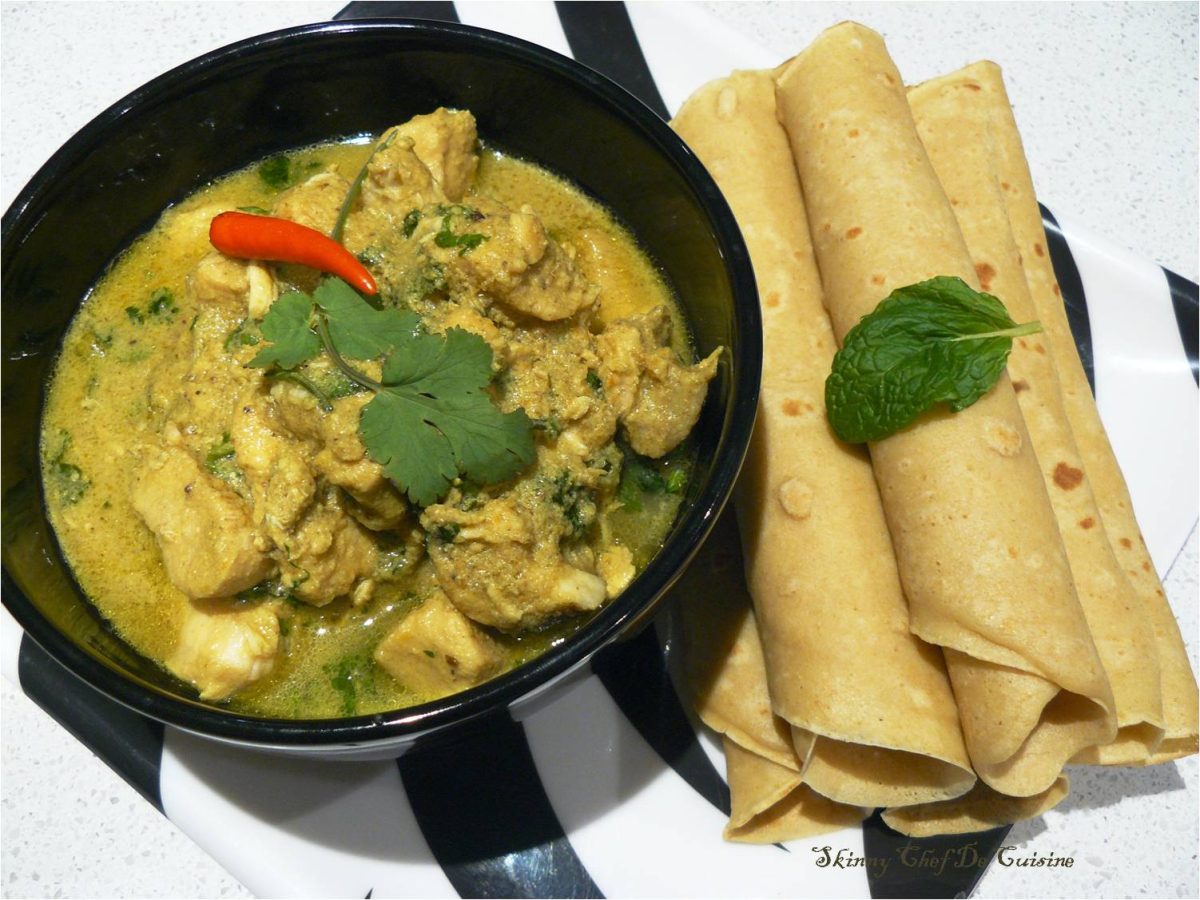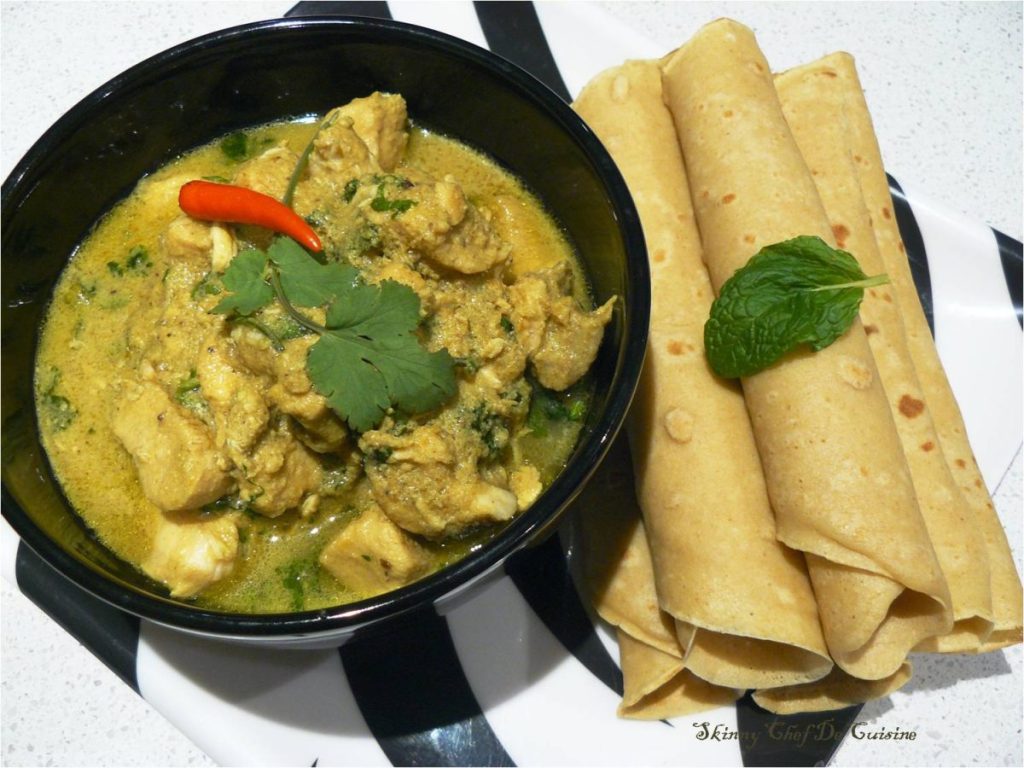 Malaysian cuisine is highly varied and exotic due to the culinary influences of the different ethnic groups like Indians, Malay and Chinese. Malaysian pickled chicken is an amalgamation of both Chinese and Indian flavours with the generous use of spices along with vinegar for the tart pickling effect. Reminds me of our very own vindaloo which uses a similar set of ingredients.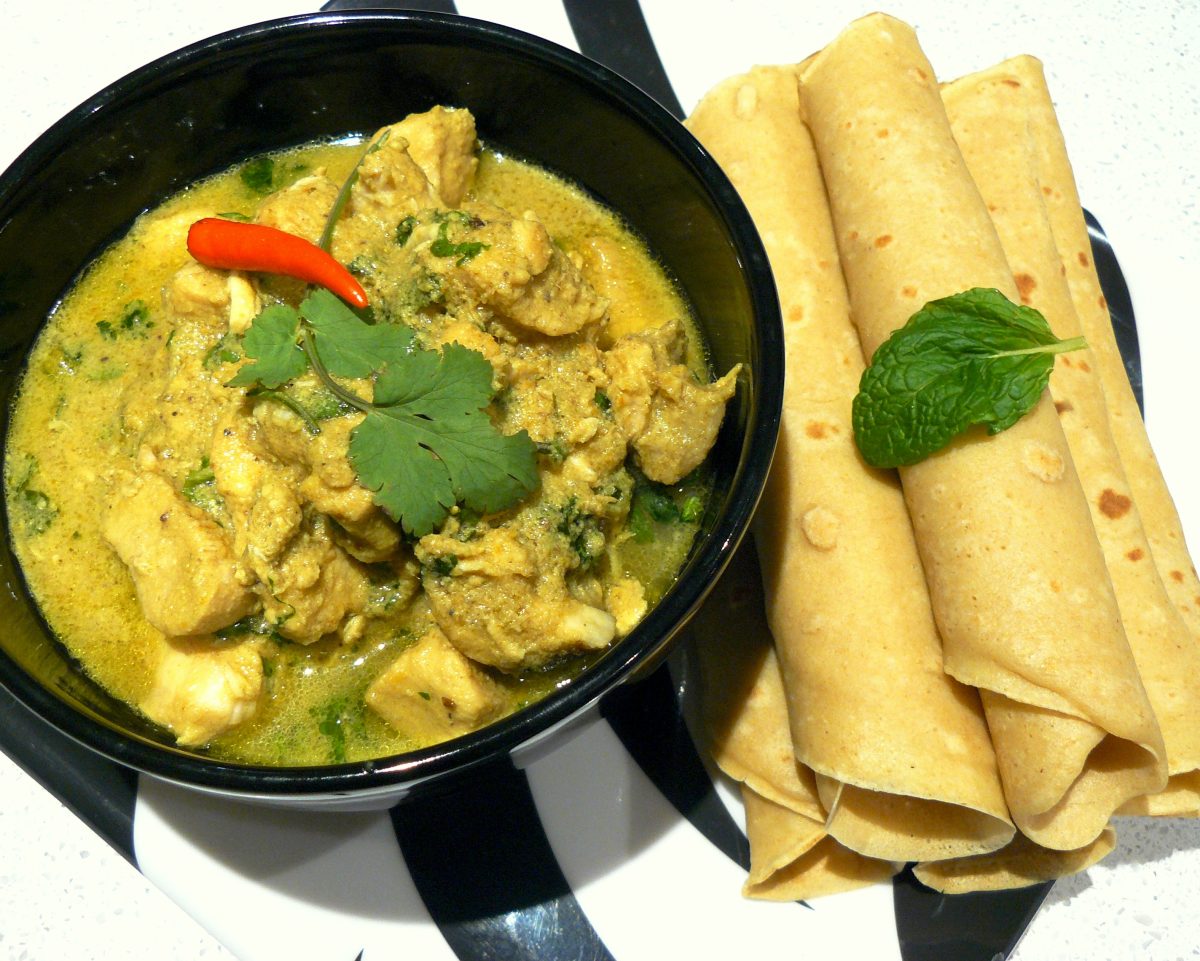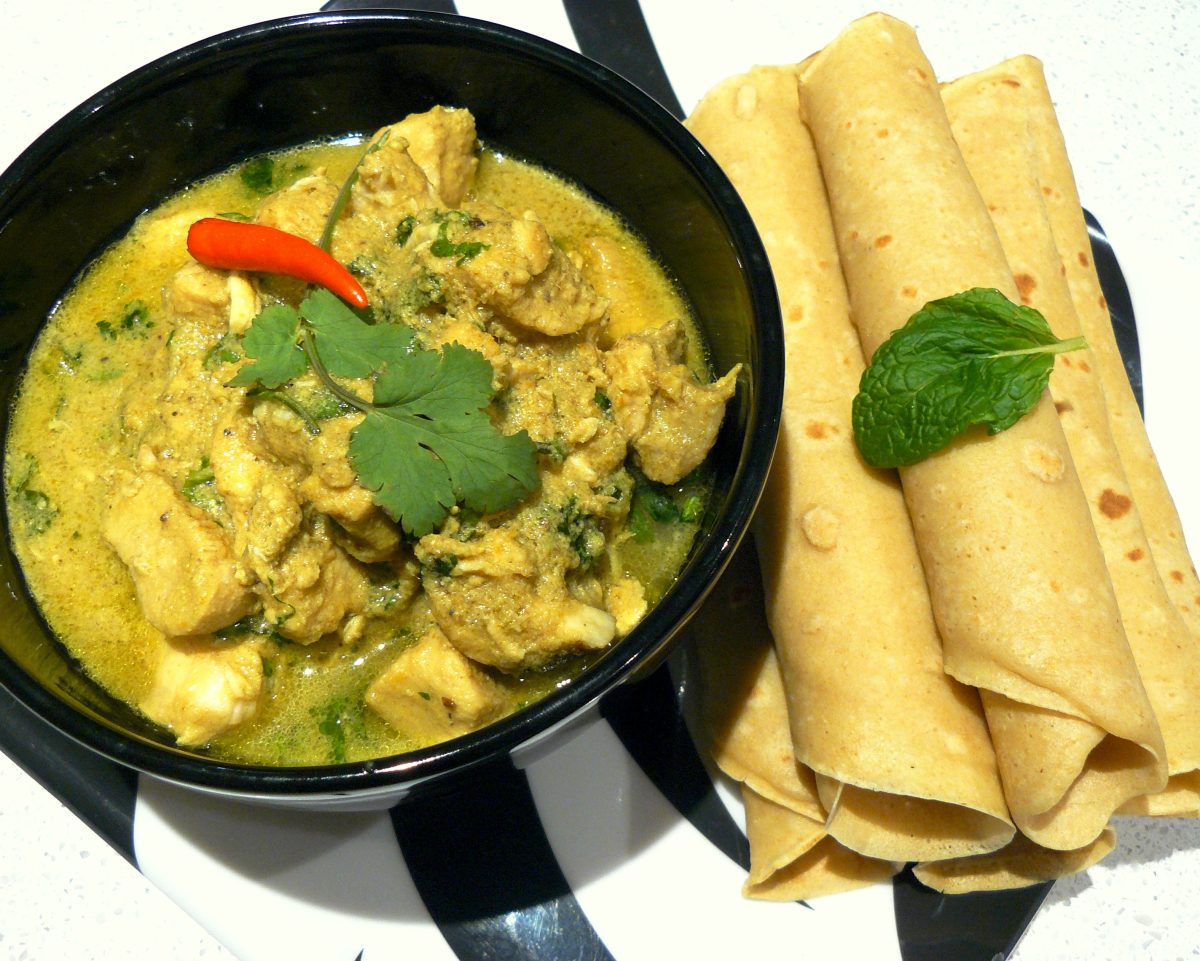 Malaysian pickled chicken is usually served with roti jala – traditional flat net-shaped bread. I did try to make it but the result was a disaster – it came out nothing like it was supposed to and I ended up with something like chappathis.
Anyway, that is an experiment to be perfected later. But the chicken was a roaring success – all of us loved it!
The aroma and flavours of the fragrant whole spices, lemon grass and the aromatics is taken a notch higher up with the addition of vinegar. A dish you definitely have to try!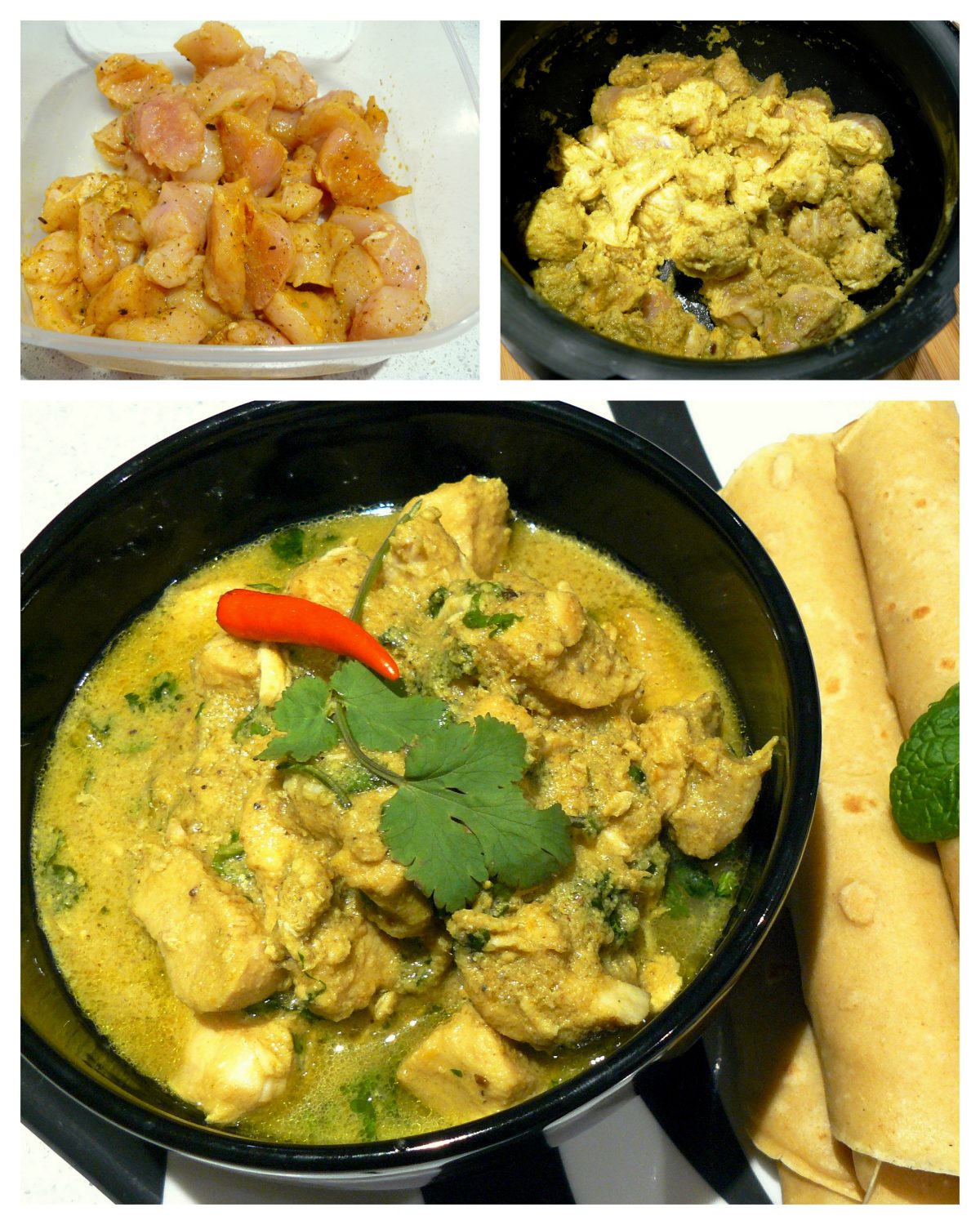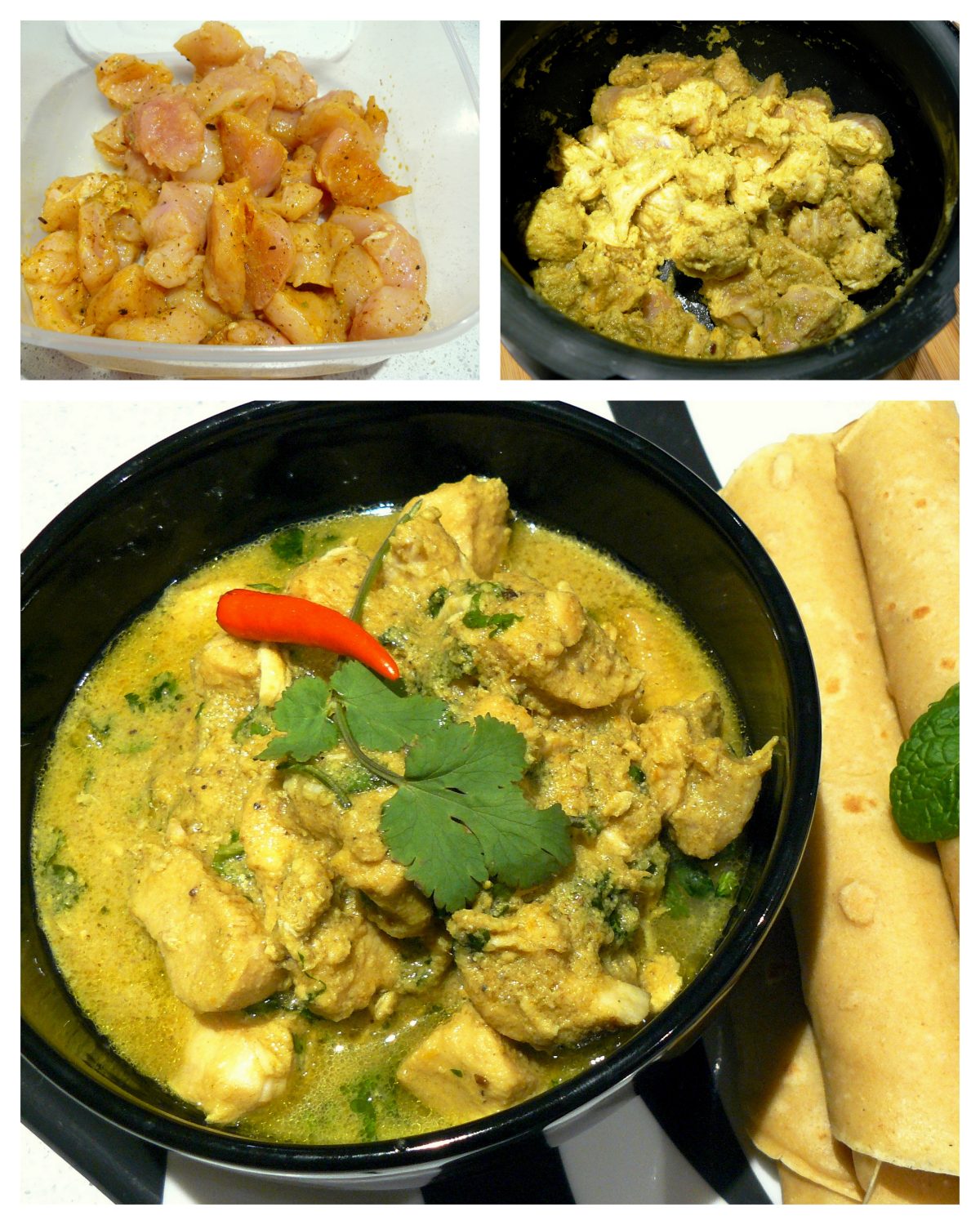 Recipe Courtesy – Gourmet Traveller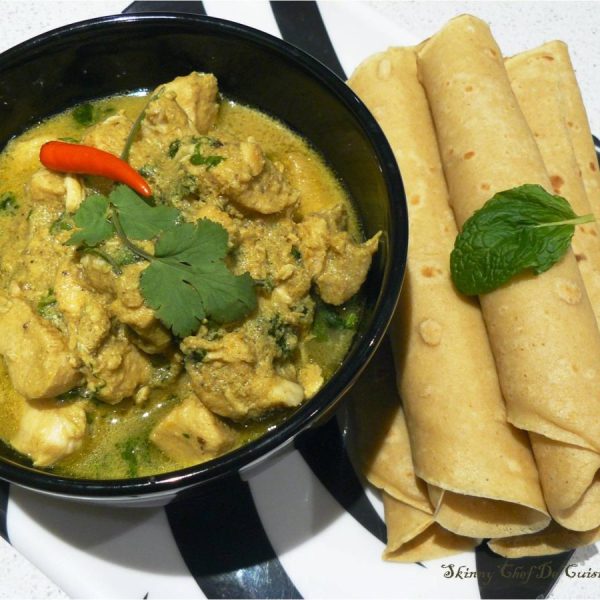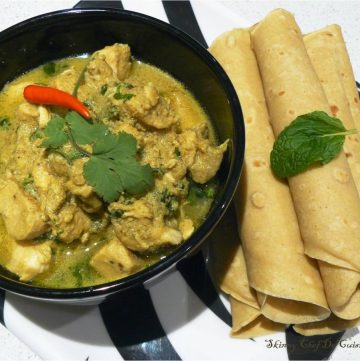 Print Recipe
Malaysian Pickled Chicken
Ingredients
Coriander seeds – 2 tbsp

Cloves

– 4

Cumin seeds – 2 tsp

Turmeric powder – 1 tsp

Nutmeg – 1 tsp

finely grated

Cardamom pods – from 4 cardamoms

Cinnamon bark – ½ inch

Chicken

on the bone – 1 kg

Dry red chilli – 8

Shallots – 10

thinly sliced

Ginger – 1 tsp

grated

Garlic cloves – 4

grated

Lemon grass stalk

white part only – 2, finely chopped

Ghee – 2 tbsp

White vinegar – ½ cup

Sugar – 1 tsp

Mint leaves – for garnish

Coriander leaves – for garnish
Instructions
Dry roast the whole spices, cool and grind with the powdered spices (except dry red chilli) in a grinder/mortar and pestle.

Marinate the chicken pieces with the spice mixture and salt; leave for at least 30 minutes. (It is not necessary to use the entire spice mixture, use according to taste and spice preference)

Soak the dry red chillies in water for 30 minutes. Squeeze excess water and process along with shallots, ginger, garlic and lemon grass to get a coarse paste.

Heat ghee in a deep pan, add the aromatics paste and stir-fry on medium heat to remove rawness. Add the marinated chicken pieces and brown.

Then add enough water for gravy, vinegar, sugar and salt to taste. Cook till the chicken pieces are tender.