In spite of having tons of recipes written down to be tried and experimented with, I (occasionally) face a culinary roadblock when it comes to cooking on some days. And these are the times when I am at my creative best, pulling out all sorts of ingredients from my pantry and refrigerator ending up with a totally new dish. I must admit, though, these creative sessions can be quite disastrous too. But luckily, this one was a real winner and totally loved by my guinea pigs (a doting hubby and an adorable 4 year old).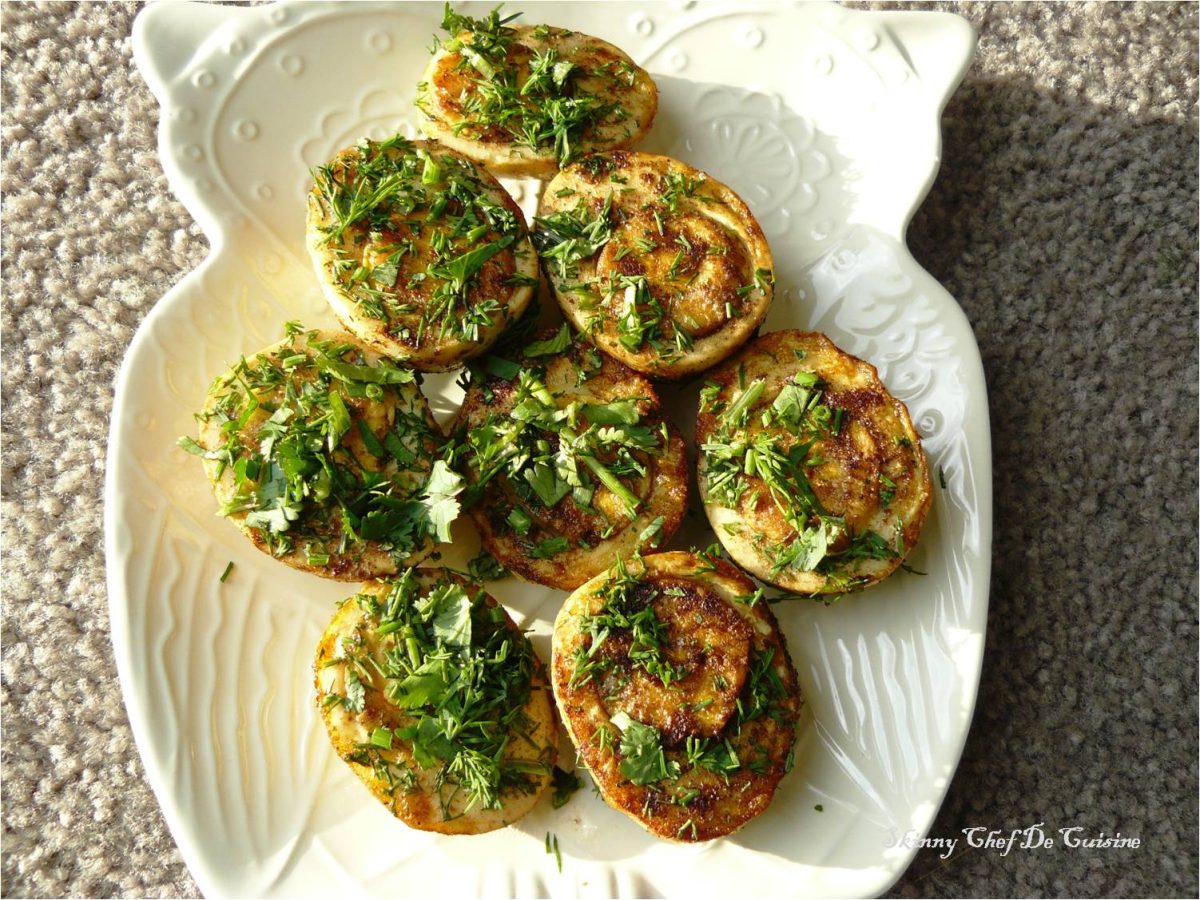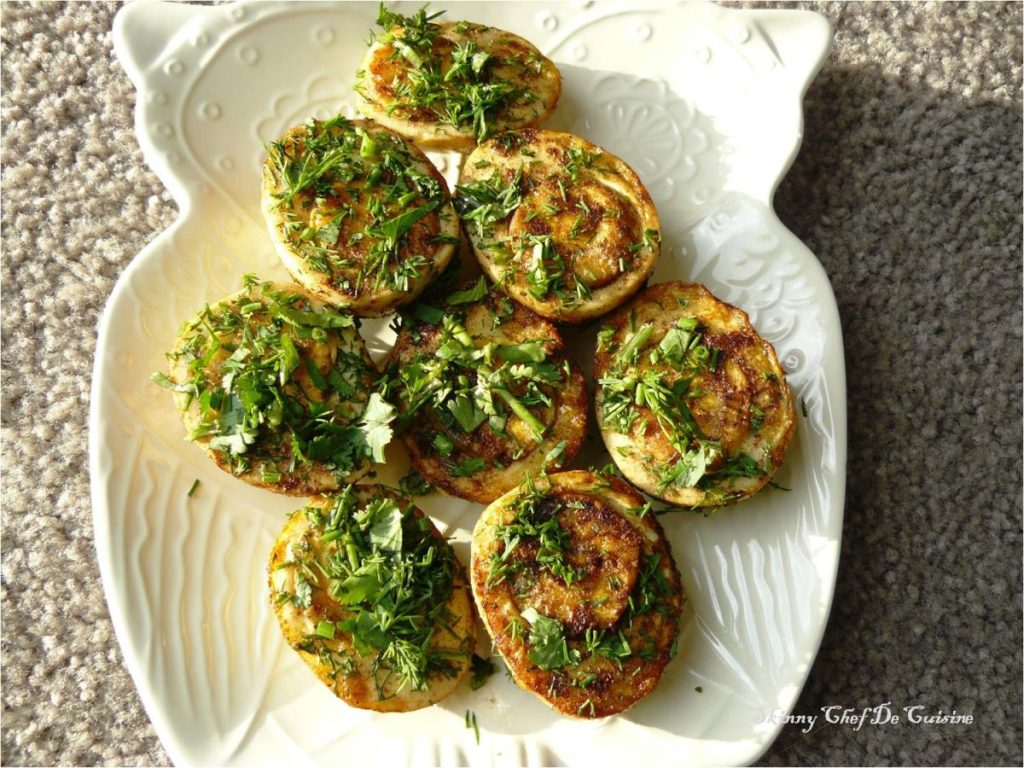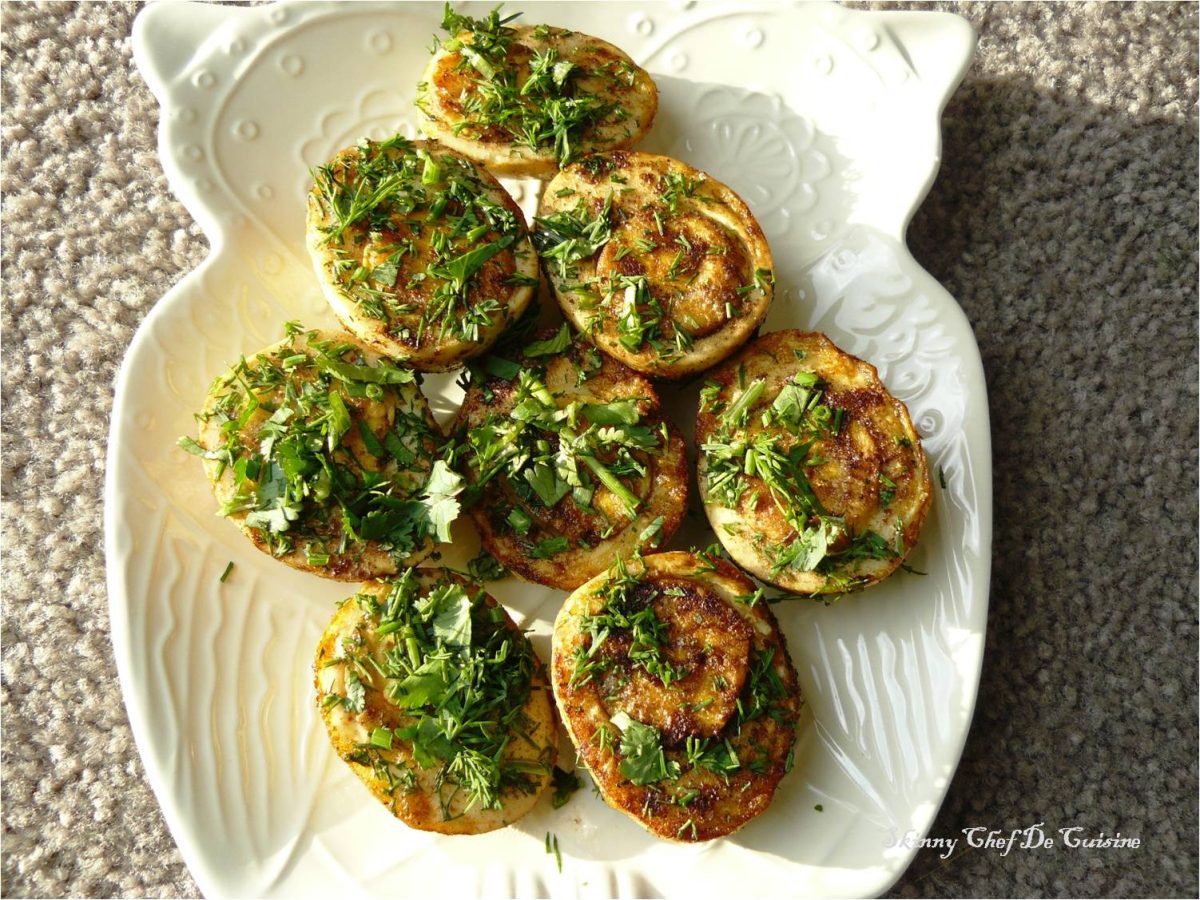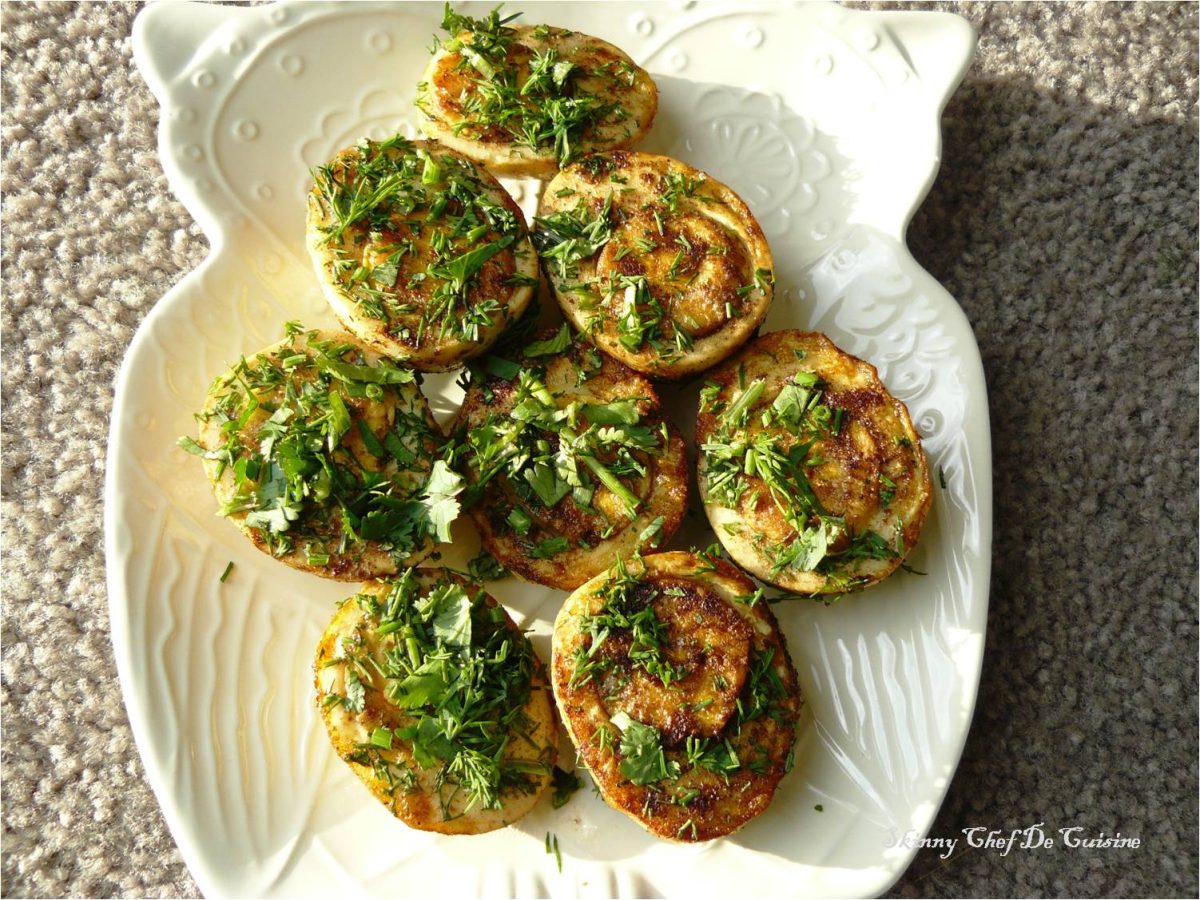 I had initially named this dish as Chinese Egg Fry but somehow, while writing this post, the old Bollywood song by the same name kept playing in my head and so the dish got re-christened as Ande ka Funda. Crazy, I know!

Well, coming to the dish, there are no classic Chinese ingredients in this one. The strong, pungent Chinese five spice was liberally dusted on boiled eggs and a good measure of parsley leaves thrown in to counteract the headiness of the spice blend. If you do not have parsley at home, go ahead and use coriander leaves.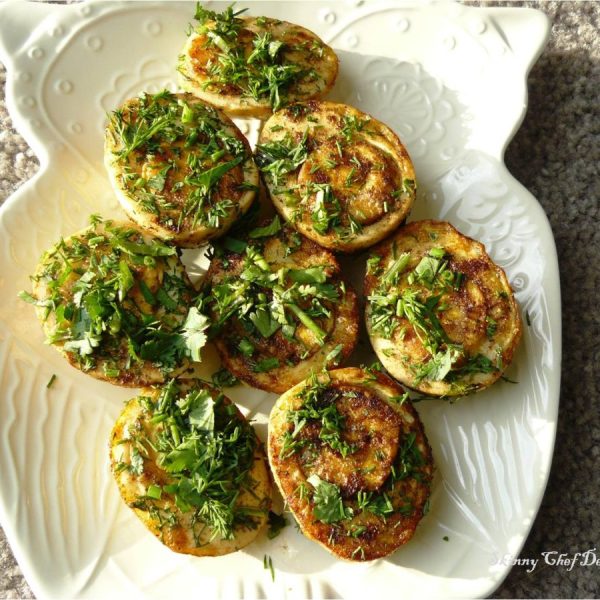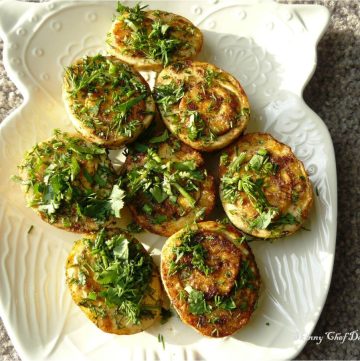 Print Recipe
Chinese Egg Fry
Ingredients
Eggs – 4

boiled and halved

Chinese five spice – 2 tsp

Parsley leaves – ½ cup

finely chopped

Vegetable oil – 3 tbsp

Salt – to season
Instructions
Boil and halve the eggs; keep aside.

In a bowl, mix Chinese five spice, salt, parsley leaves and 1 tbsp oil. Taste and adjust.

Carefully apply this spice mix on the eggs.

Heat remaining oil in a flat pan and place the eggs (yolk-side) down.

Cook for a minute on medium heat and then carefully flip over and cook for another minute.

Remove and serve hot.