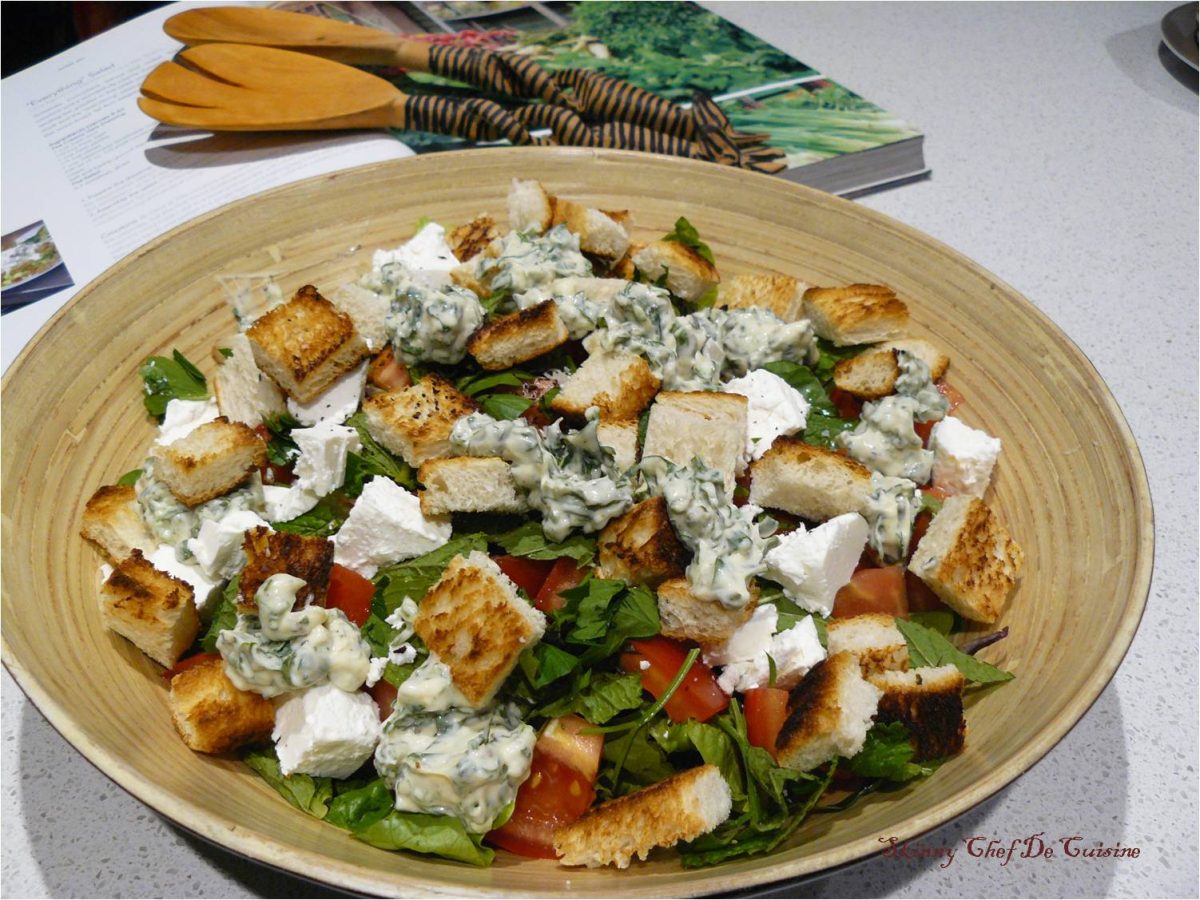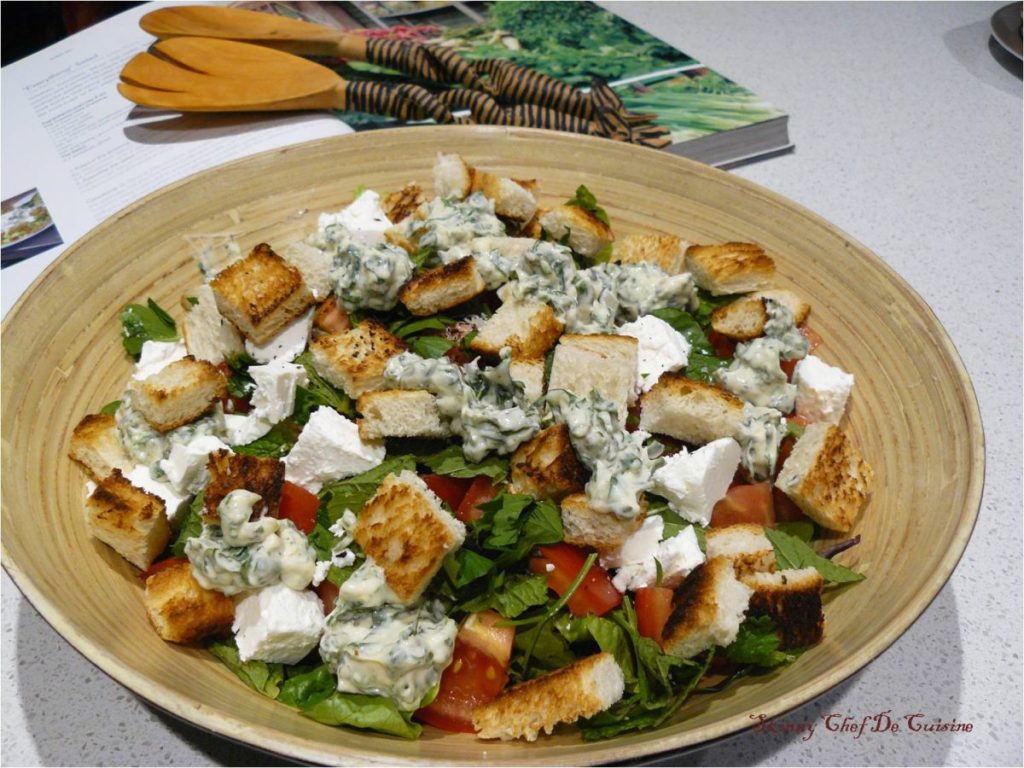 When Orna Agmon and Ella Shine started a quaint little café, 'Orna and Ella' on Sheinkin Street, Tel Aviv way back in 1992, their only intention was to showcase traditional Israeli cuisine in a modern, contemporary way. But today, this café has become a culinary institution and boasts of a highly versatile and varied menu where gourmet dishes rub shoulders with homemade mama's recipes.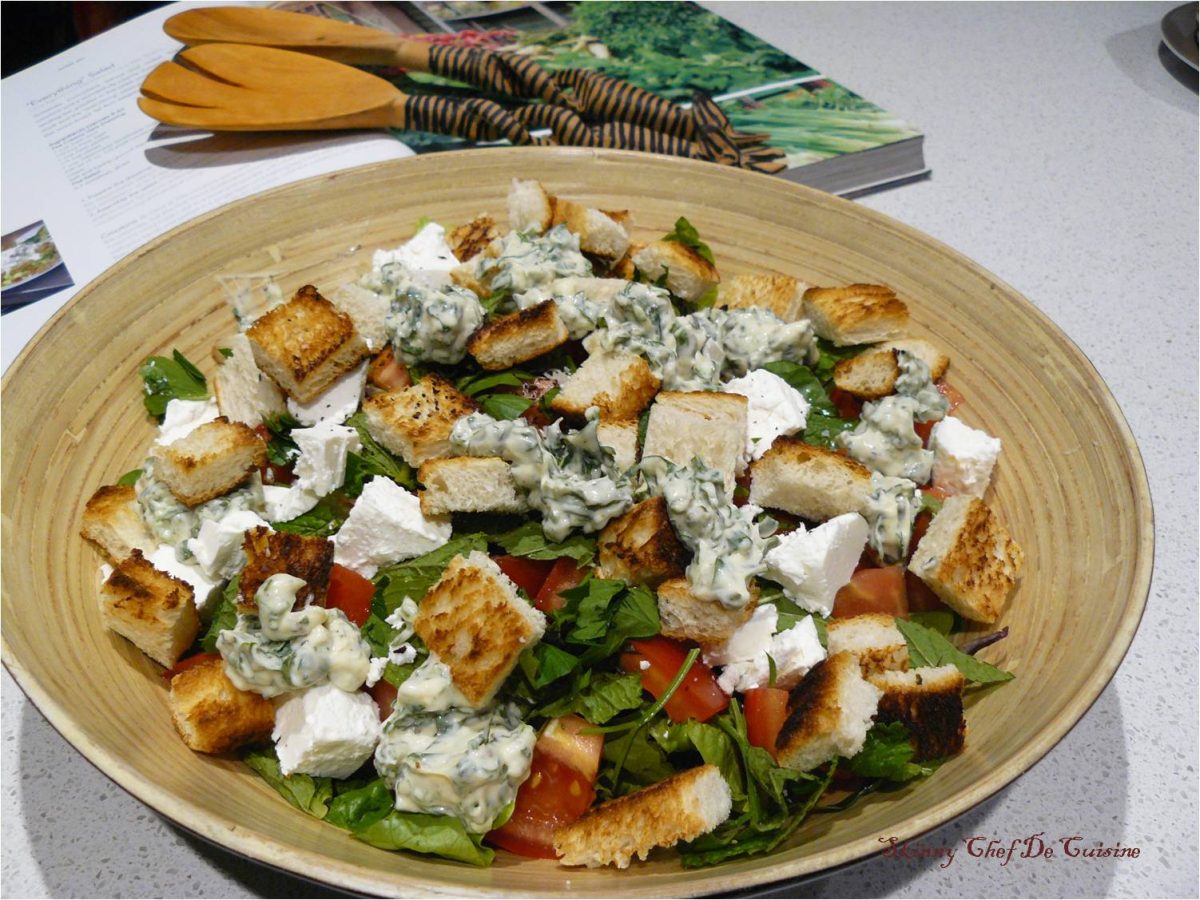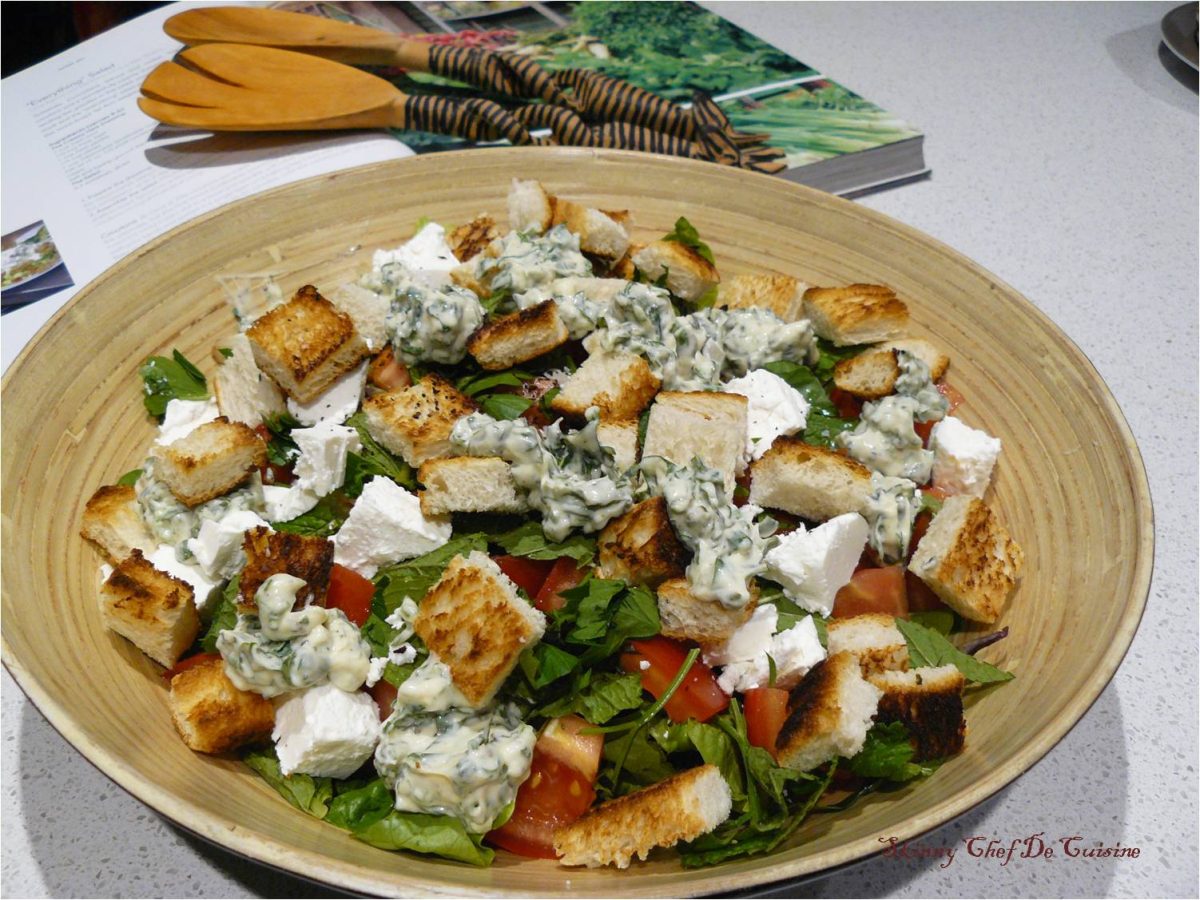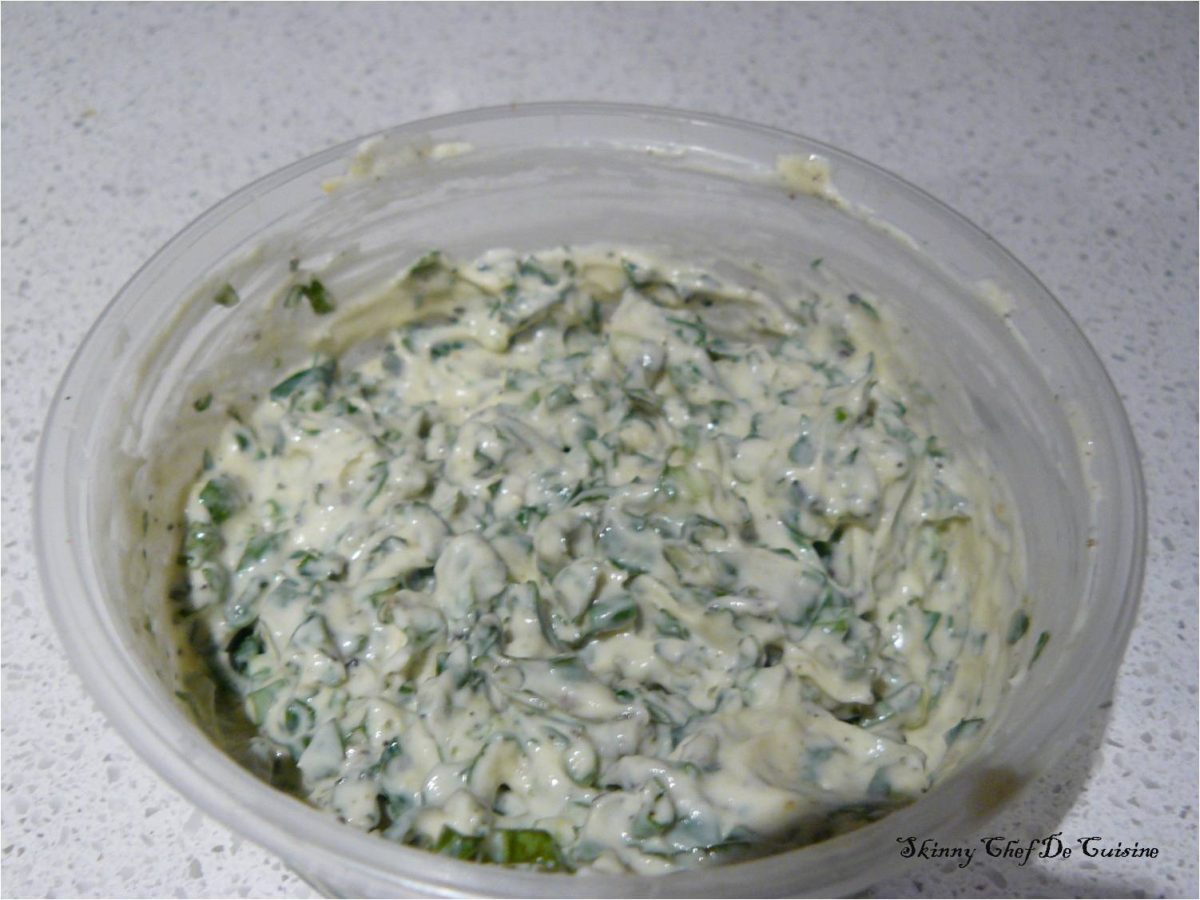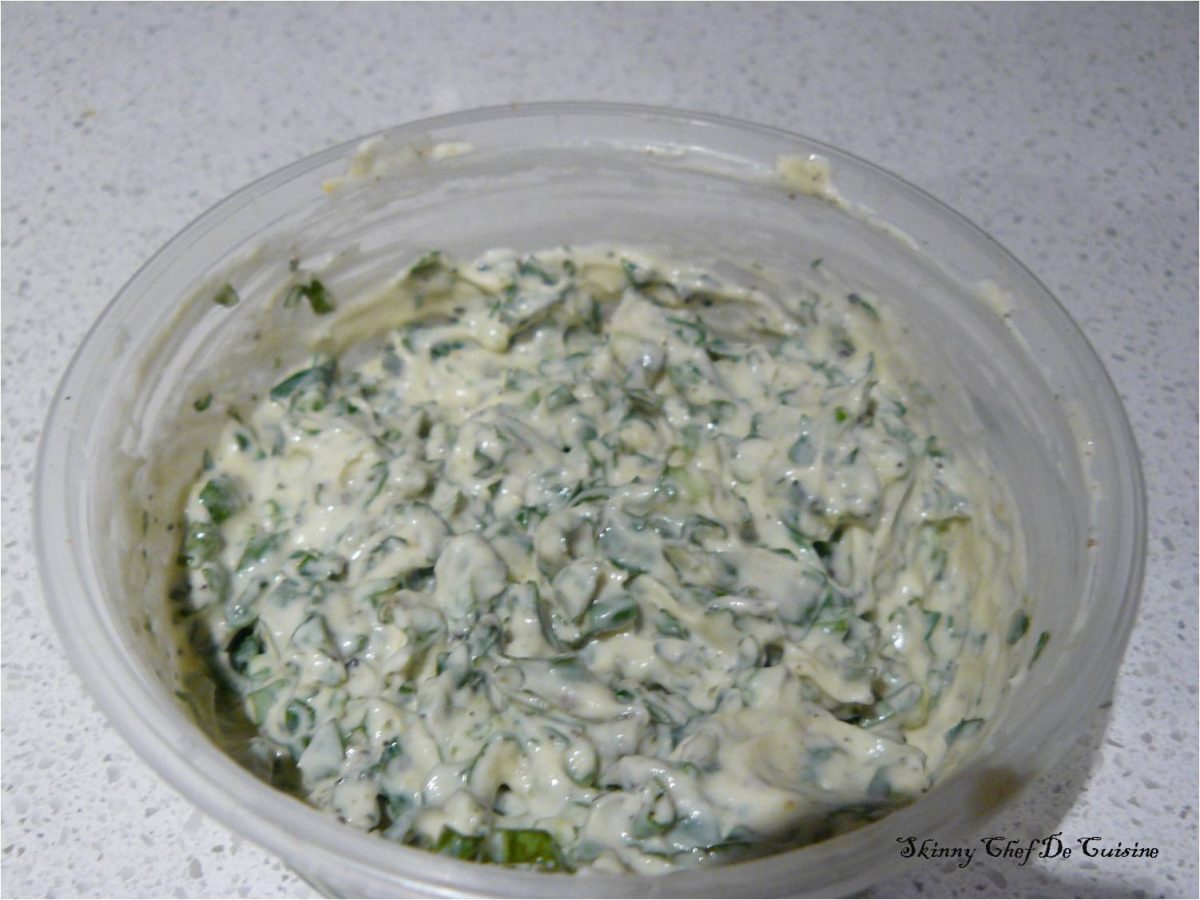 The 'Everything' Salad, so aptly named by the staff at the café because it simply contained everything, has become a signature salad served at the café. The crunchy lettuce and the peppery rocket leaves try to keep their heads above the cool tomatoes and cucumbers which in turn battle with the salty feta and crispy croutons but all these get tied down with the fresh herby creamy dressing to create this bowl of healthy freshness.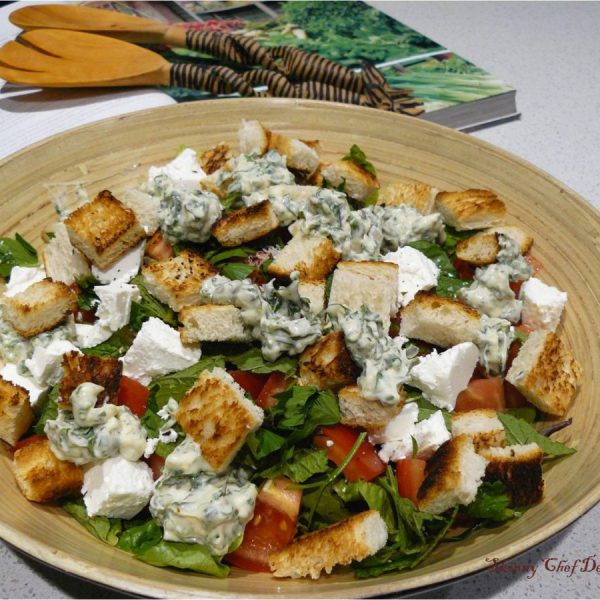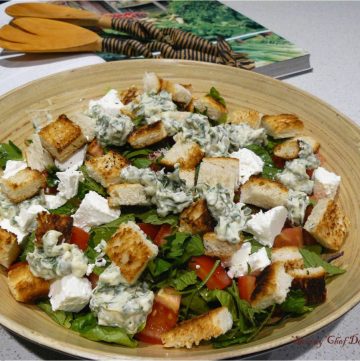 Print Recipe
Everything Salad
Ingredients
For the Dressing:
Fresh mint – 1 cup

finely chopped

Fresh basil – ½ cup

finely chopped

Fresh parsley – 1 cup

finely chopped

Chives – ¼ cup

finely chopped

Mayonnaise – 1 cup

Sour cream – 100 ml

Salt – to season

Black pepper – to season
For the Salad:
Tomato – 4

diced

Cucumber – 2

diced

Rocket leaves – a large handful

Romaine lettuce – 5

roughly shredded

Fresh parsley – ½ cup

chopped roughly

Mint – ½ cup

chopped roughly

Feta cheese – 1 cup

cubed

Croutons – 1 cup
Instructions
To make the dressing, either mix ingredients 1-8 in a food processor or add finely chopped herbs to the mayo-sour cream mix.

Mix all the ingredients for the salad in a large bowl and pour dressing on top just before serving.
Notes
If you want to make croutons at home, cut any fine bread into cubes; toss in a bowl with olive oil, salt and pepper. Spread on a baking tray and bake at 170°C for 30-40 minutes. If you do not have an oven, toast the bread cubes in a non-stick pan on low heat till golden brown and crunchy. Croutons can be prepared ahead of time and stored in an airtight container.