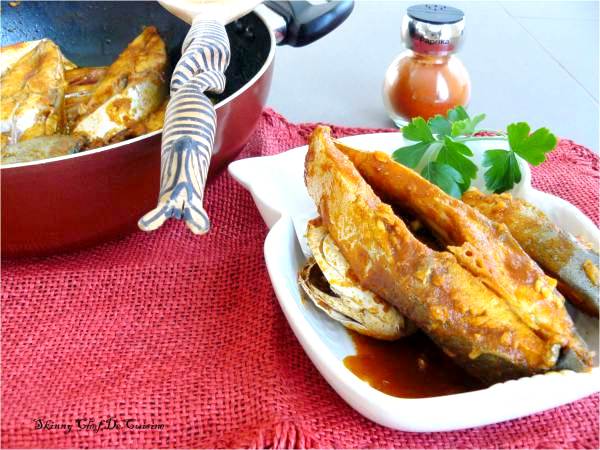 Chreime is a traditional fish stew that is popular among the North African Jews and is commonly prepared using expensive fish cuts during festivals like Passover and Rosh Hashanah. But since the sauce is quite fiery, rich and delicious, this stew is also prepared using less expensive fish in the ordinary households.

I came across this recipe in a cookbook dedicated to Israeli cuisine, 'The Book of New Israeli Food' by Janna Gur. The book is an exhaustive and informative culinary journey into Israeli cuisine, one which has developed taking in influences from the Jews and the Arabs equally. I truly recommend this for all those who want an insight into this vast cuisine which goes beyond hummus and shawarma.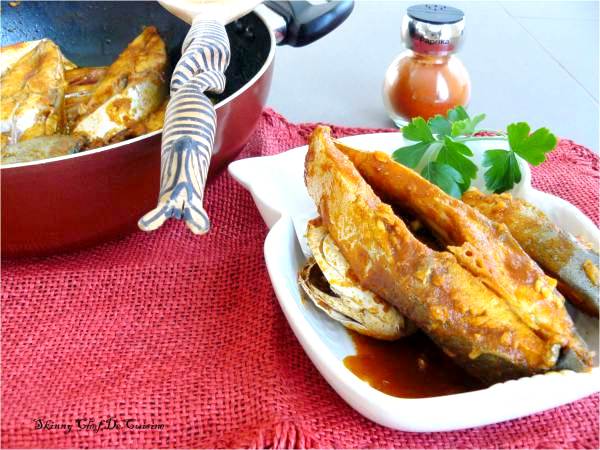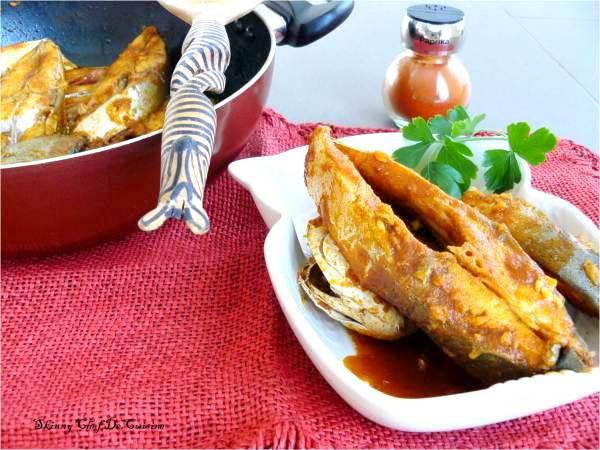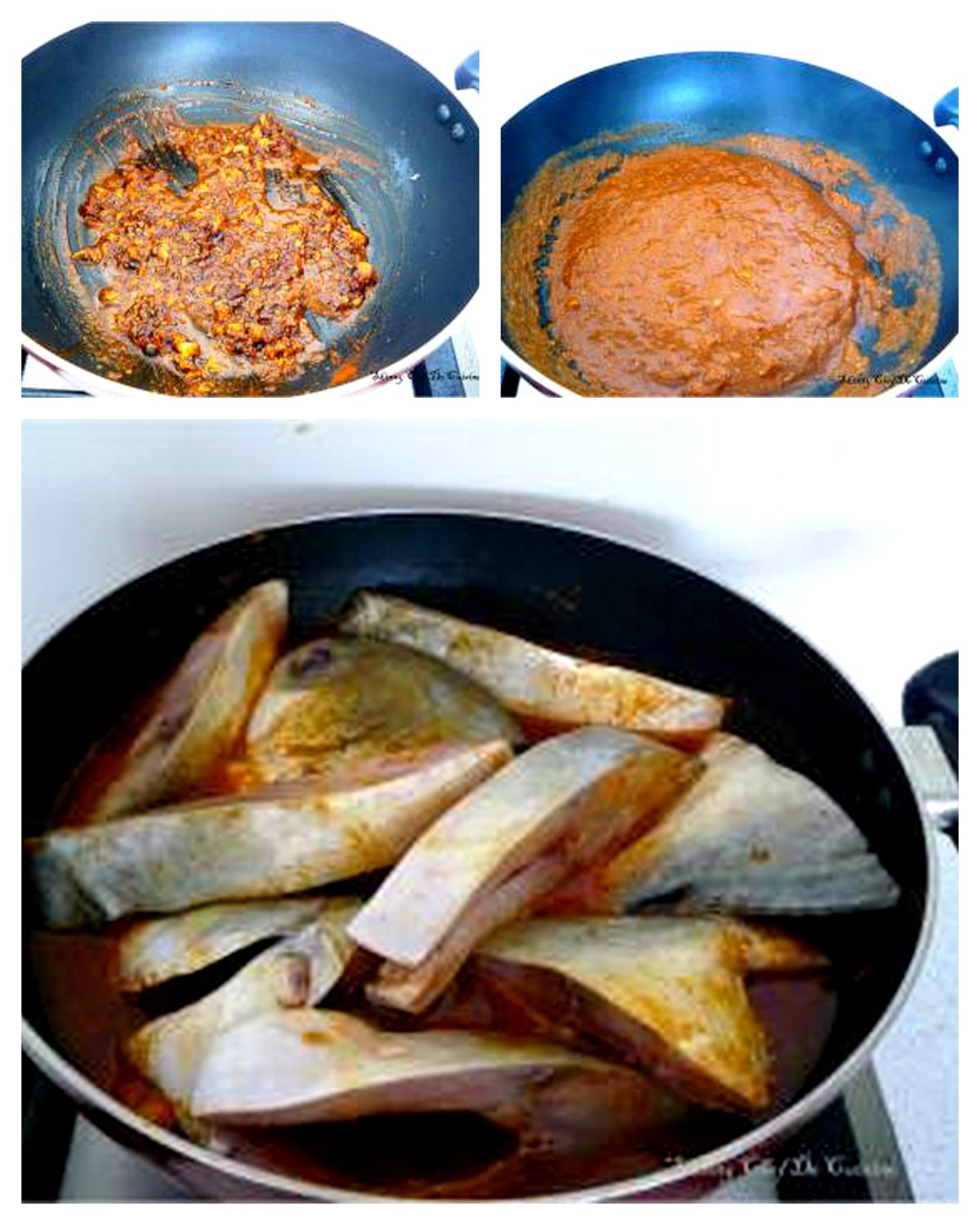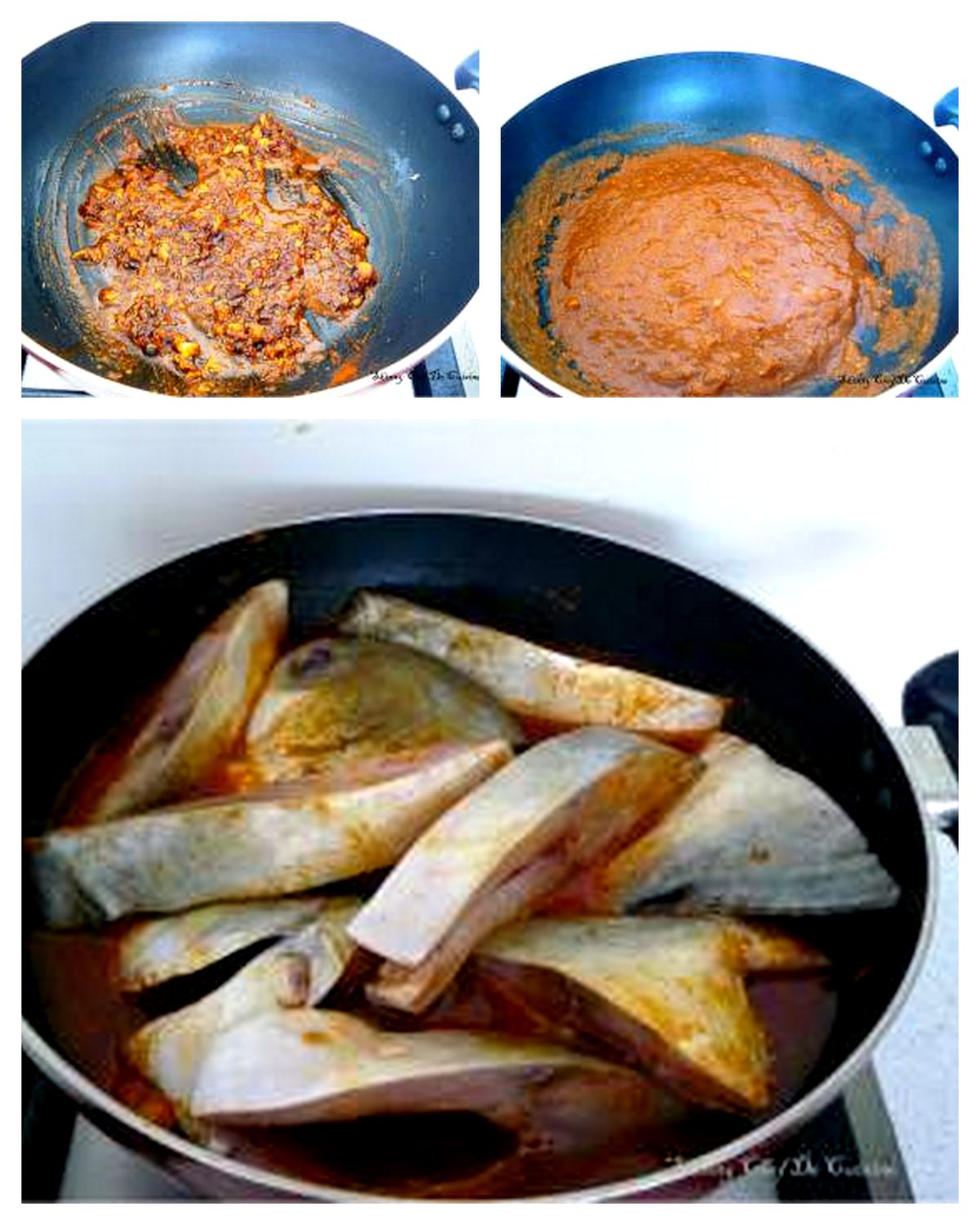 Paprika and cayenne pepper are the dominating flavours lending a spicy fieriness to the sauce. Garlic adds extra heat but the secret star is caraway which takes the flavours to a whole new level. A delicacy usually prepared with grouper or amberjack, I made this dish using white pomfret steaks. And the first thing that struck me as soon as I tasted the stew – this tastes so much like our Kottayam fish curry! Which made me wonder if the Arab traders of yesteryears influenced the Syrian Christians of Kerala to come up with their signature fish curry.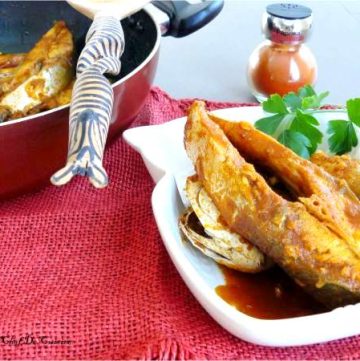 Print Recipe
Chreime (North African Fish Stew)
Ingredients
White pomfret steaks

use any type of fish with firm white flesh – 1 kg, cleaned and washed

Vegetable Oil – 3 tbsp

Garlic – 6-7 cloves

crushed

Paprika – 2 tbsp

Cayenne pepper – 2 tbsp

Caraway – 1 tsp

powdered

Cumin – 1 tsp

powdered

Tomato puree – puree from 1 large tomato

the original recipe used tomato paste in which case, only 2 tbsp will be needed
Instructions
Heat oil in a wide pan; add the garlic and powdered spices. Keep on low heat to prevent the spices from burning.

Add the tomato puree and sauté till the oil clears. Add 1 cup water and cook covered for 2 minutes on medium heat. (Do not add too much water as the gravy can get quite watery then).

Add the fish steaks to the sauce and cook till done. The gravy must have a sauce-like consistency and take care not to overcook the fish.

Serve the hot fish stew with steamed rice or freshly baked bread.