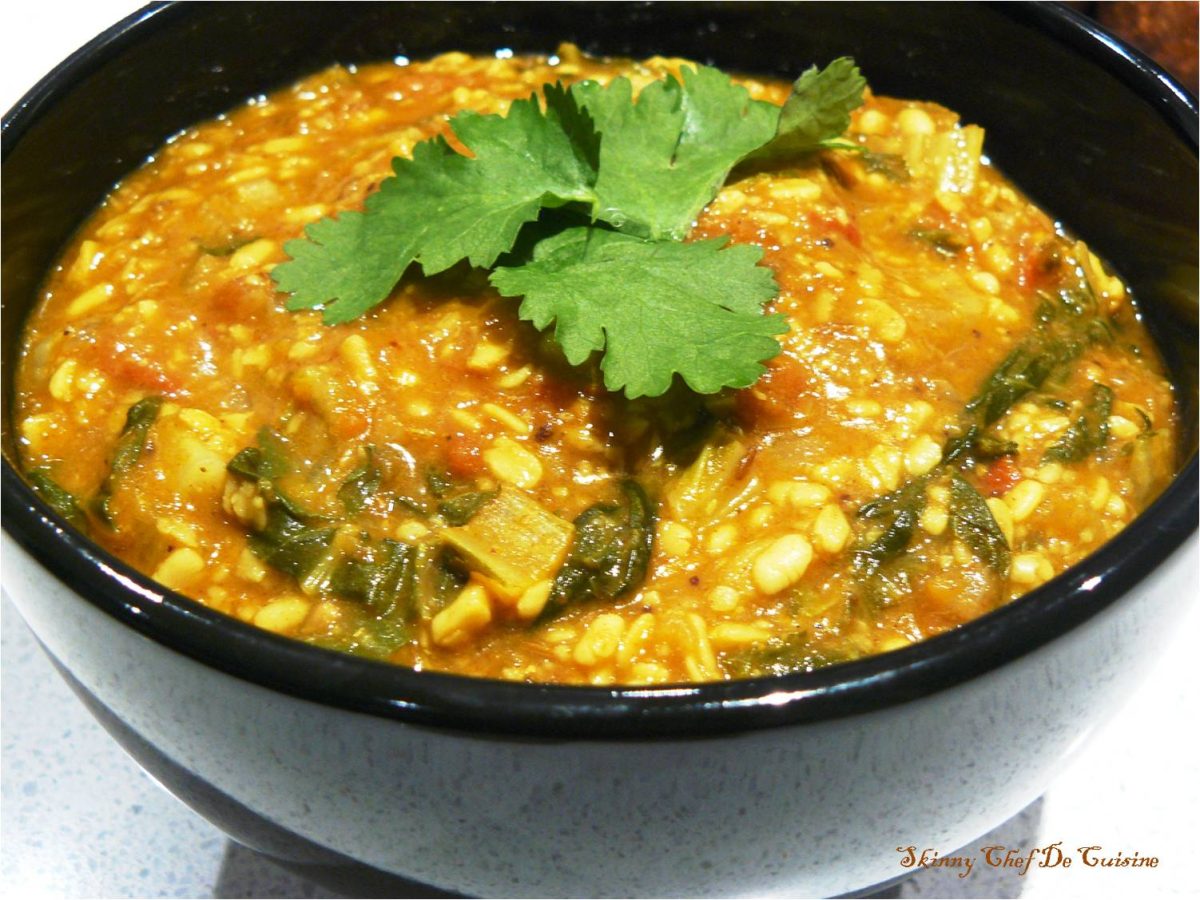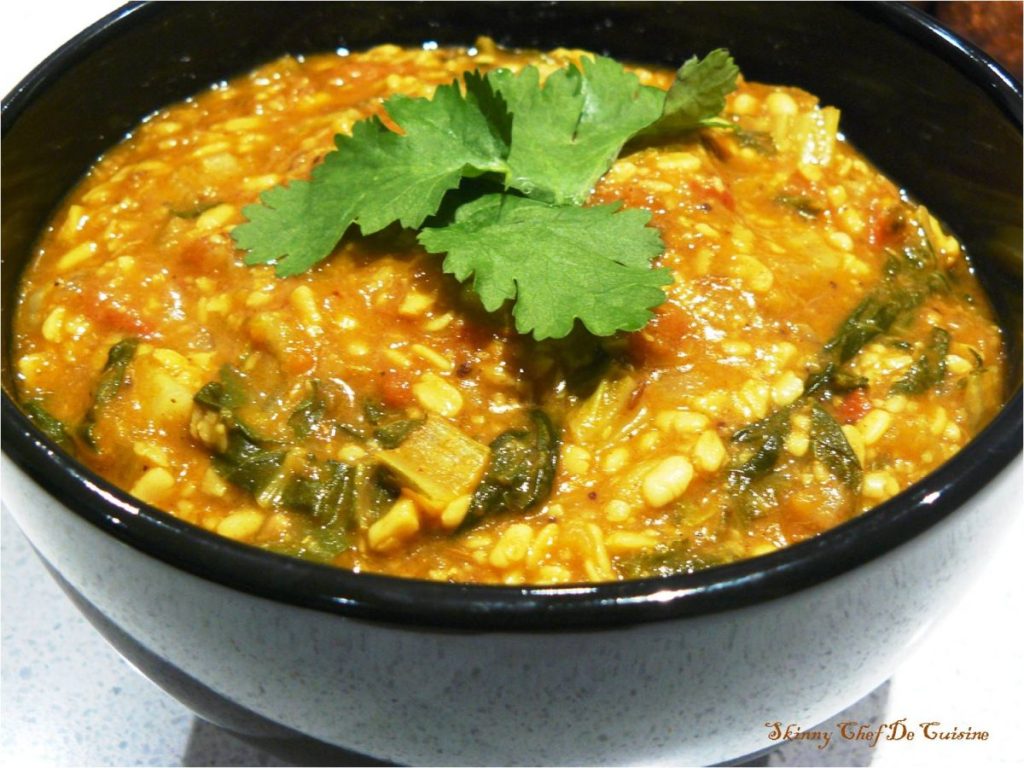 Bok choy, pak choi, white cabbage – the names are plenty for this green, leafy vegetable which is a staple in Chinese cooking. Bok choy has become particularly famous in the Western world because of its high nutritive value, low calorie content and its sweet, crisp texture that makes it the go-to ingredients in stir-fries and soups. Though still largely associated with Chinese cooking, this vegetable is commonly available in markets worldwide; there are in fact, different varieties of bok choy that you can come across in a Chinese store.
Personally, I have had bok choy in Chinese dishes but wanted to try out and come up with an Indian dish using this. And this dal tadka is a personal favourite since it reminds me of the Punjabi dhabas that I love to eat at. Usually, I prepare this dal just as such or using spinach but this time, I tried it with bok choy and the result was a delicious, creamy, perfectly spiced dhaba style dal tadka.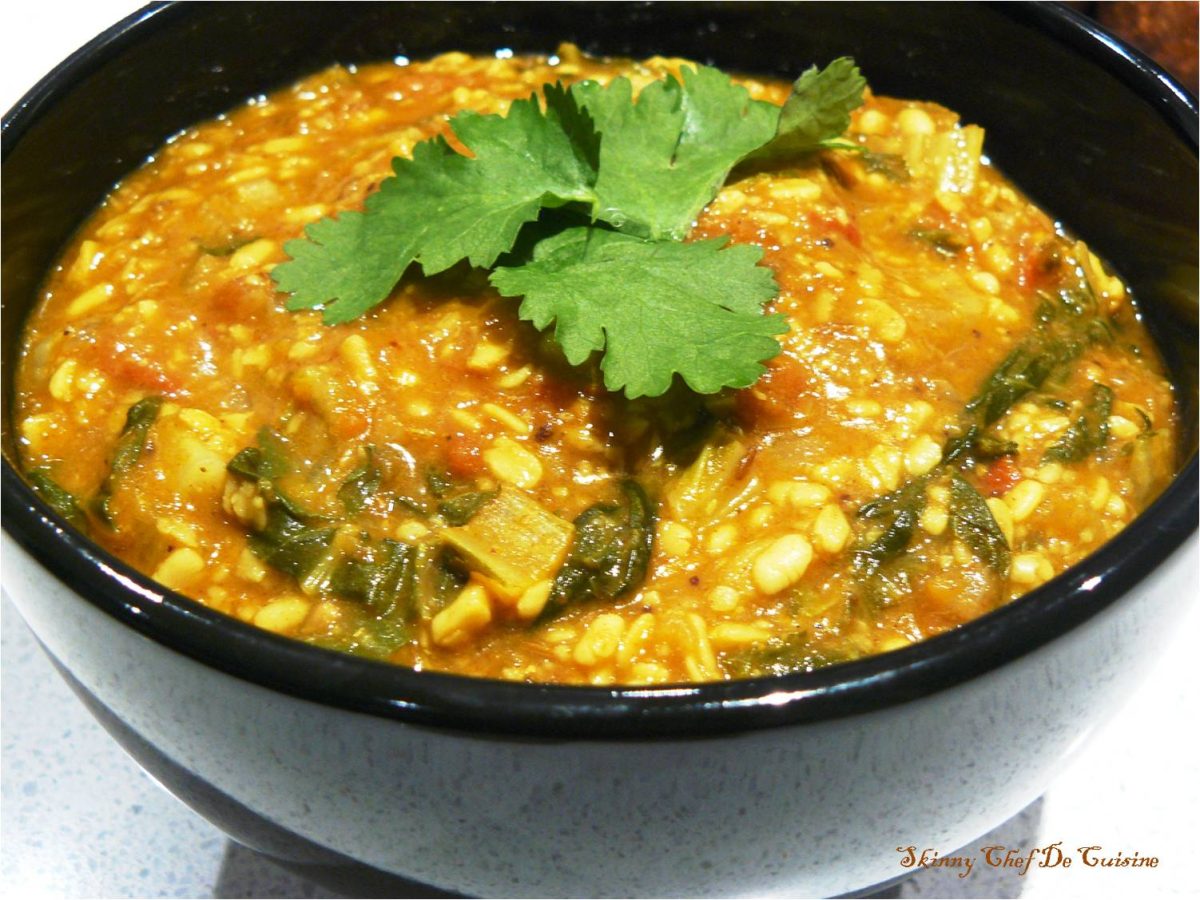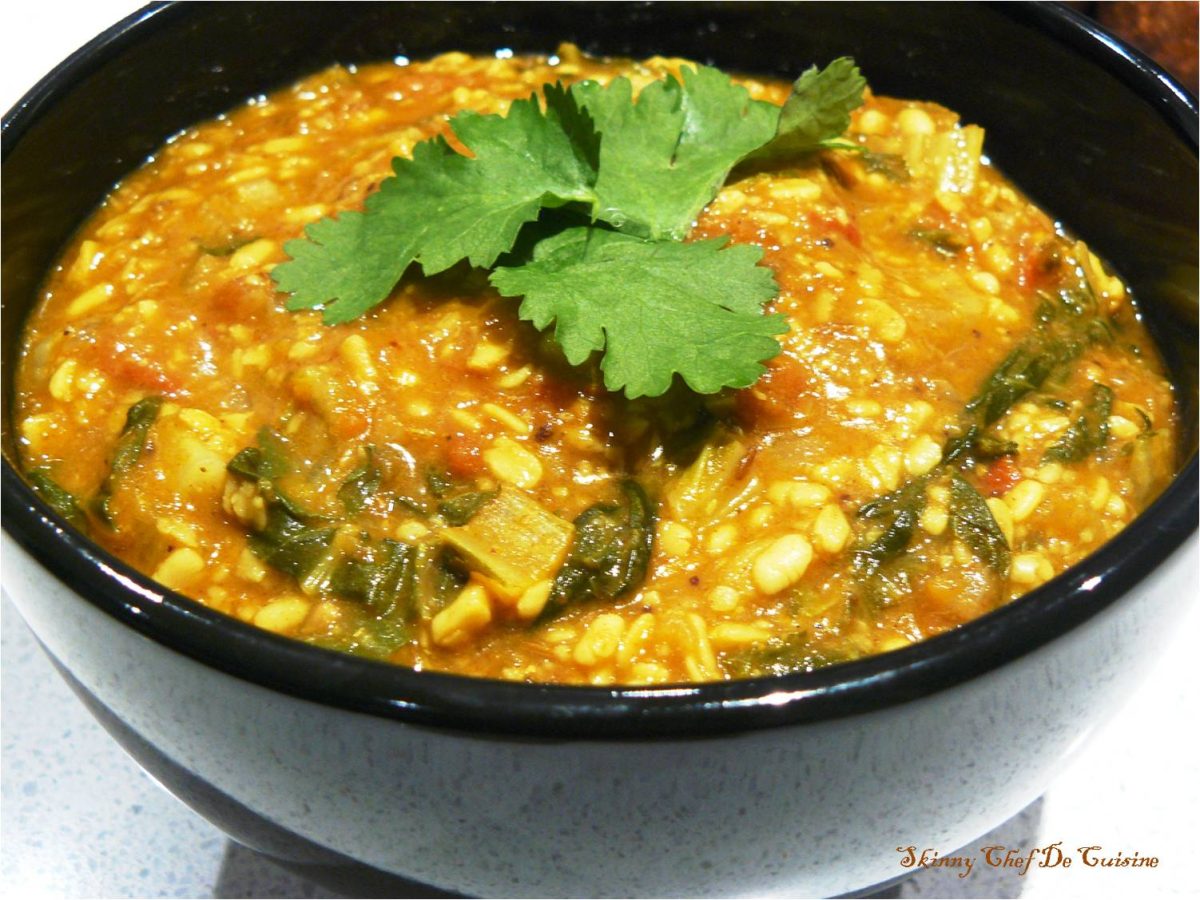 Ingredients:
1. White urad dal – 1 cup
2. Turmeric powder – ½ tsp
3. Salt – to season
4. Bok choy – 1 bunch, trim and roughly chop leaves
For tempering:
1. Butter – 1 tbsp
2. Cumin/jeera seeds – 1 tsp
3. Ginger-garlic paste – ½ tsp
4. Green chillies – 2, slit lengthwise
5. Red onion – 1 small, chopped finely
6. Tomato – 1 large, chopped finely
7. Dhaba spice mix – 2 tsp
8. Lemon – juice of one lemon
9. Coriander leaves – ½ cup, finely chopped
Dhaba spice mix:
1. Cumin seeds – 1 tbsp
2. Coriander seeds – 2 tbsp
3. Fennel/saunf/perinjeera seeds – 1 tsp
4. Cloves – 1 tsp
5. Cinnamon stick – ½ inch
6. Kashmiri red chilli powder – ½ tsp
7. Ground mace – ¼ tsp
8. Turmeric powder – 1 tsp
Method:
To make the dhaba spice mix:
Dry roast the whole spices (cumin, coriander seeds, saunf, cloves and cinnamon) in a pan. Add the turmeric powder, chilli, mace powder and roast some more. Cool a bit and make a fine powder of the spices. Store in an air tight container.
To prepare the dal:
• Pressure cook the dal with salt and turmeric up to 2 to 3 whistles (until mush). Using the back of a ladle, mash to a creamy consistency.
• Add the bok choy leaves and cook for 2 minutes.
• In a pan, take a tablespoon of butter; add the cumin seeds with ginger-garlic paste and sauté till the rawness disappears. Then add the onions and sauté till translucent. Add chopped tomatoes, salt and green chillies.
• Add the dhaba tadka mix. Cook until oil lightly separates from the edges.
• Pour the cooked dal and mix well. Cover and cook on low flame for 10 to 15 minutes. Turn off heat and add lemon juice and coriander leaves.