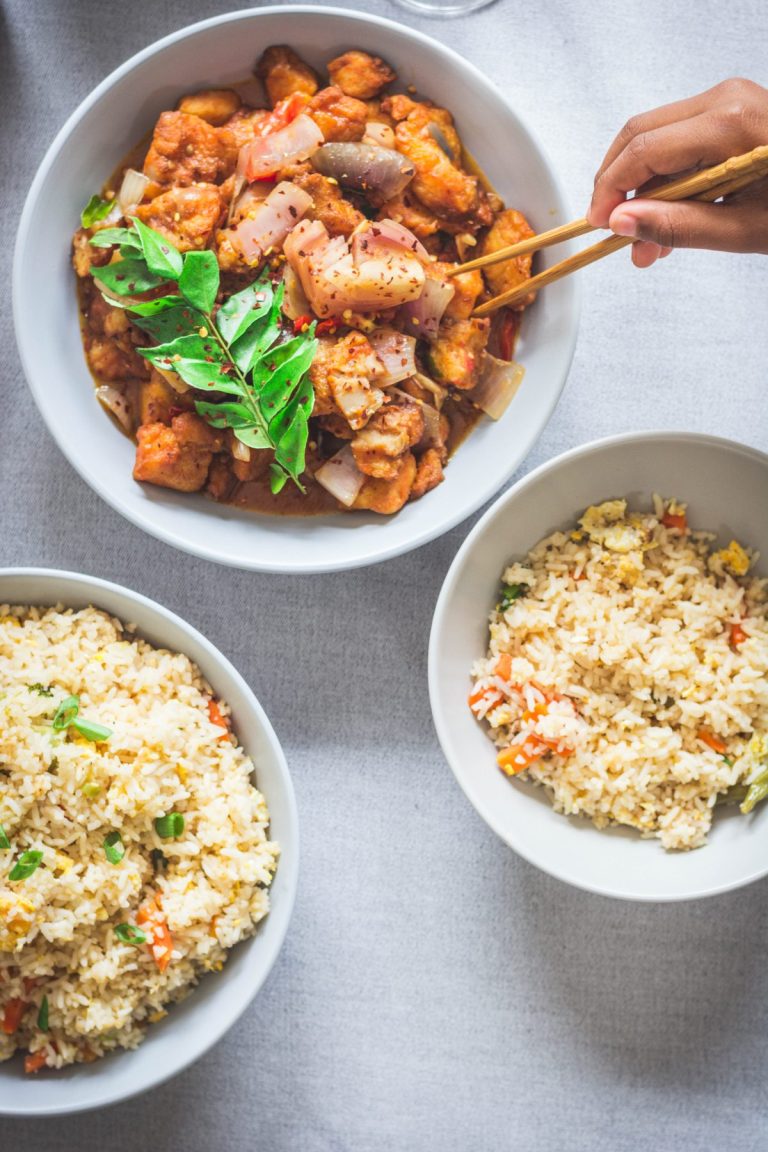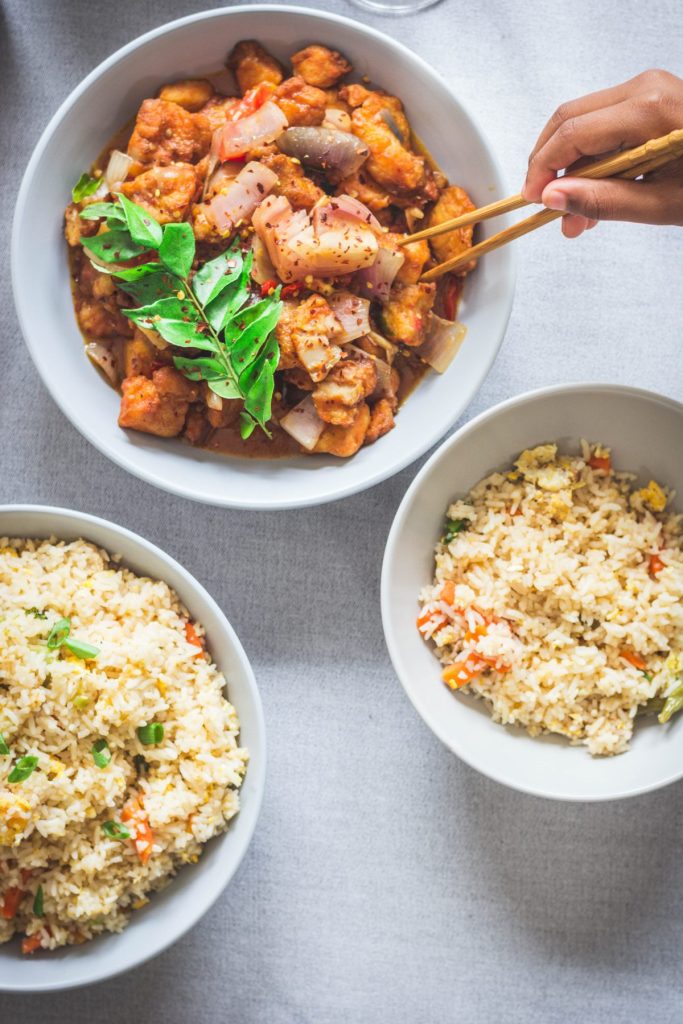 Fish chilli – one name but a thousand avatars! If you were to Google the term 'fish chilli', you will be surprised to find the number of 'different' recipes that will be thrown up. While some are Indian, some are Chinese and the rest fall under the vague but popular fusion cuisine 'Indo-Chinese'.
This recipe which I got from a dear friend (Shanza, thanks for this one), is a true celebration of Indian flavours. The fiery, hot redness of the chilli powder and the green chillies rub shoulders with the fresh aroma of curry leaves coating each single piece of fish making this a lip-smacking favourite for seafood lovers.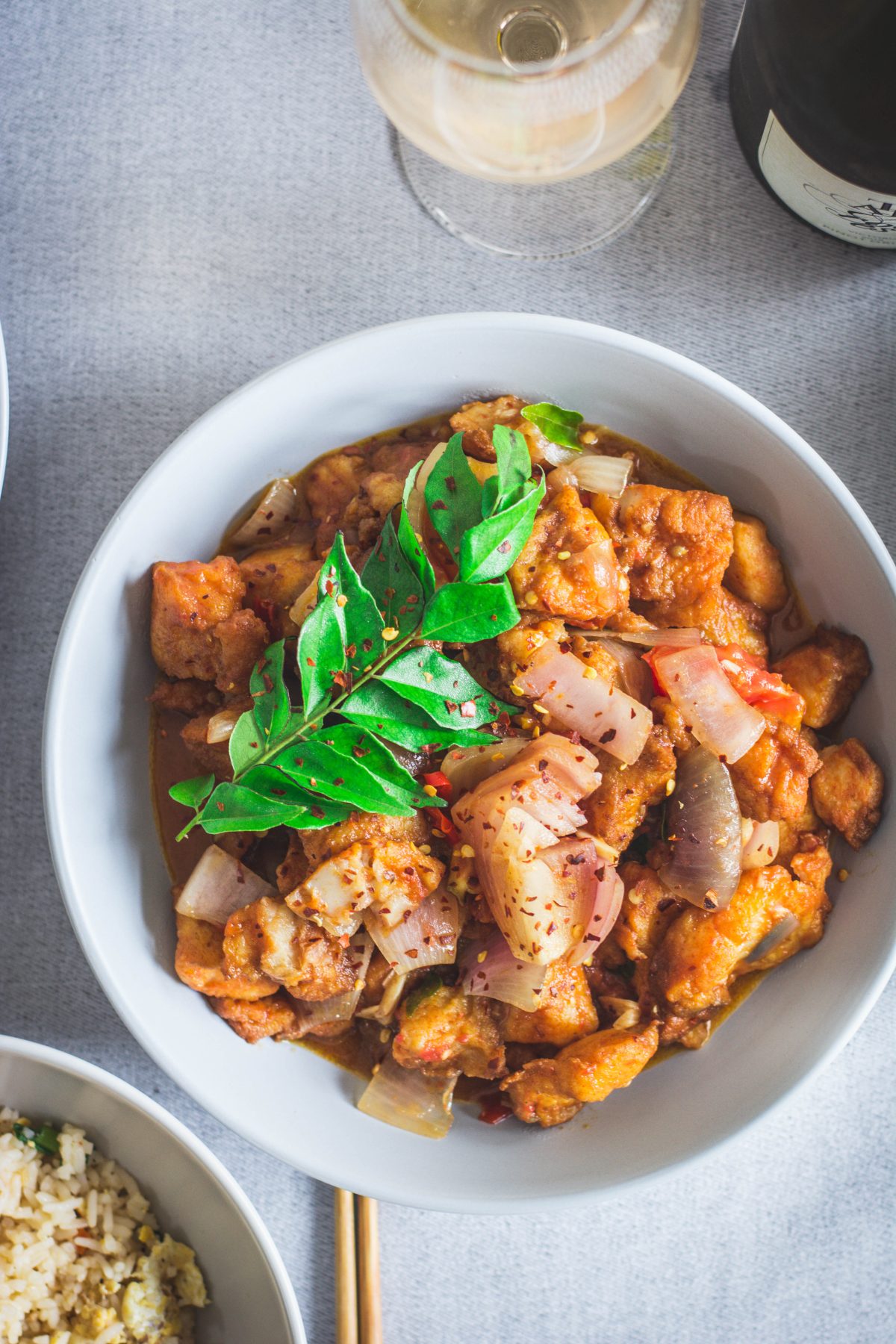 Ingredients:
1. Fish (any variety) – I used 2 sea bass fish fillets, cut into small bite-sized pieces
2. Red chilli powder – 2 tsp (1 tsp for marinating fish and 1 tsp for the masala)
3. Coriander powder – 1 tsp
4. Red onion – 2, diced
5. Green chilli – 2, slit lengthwise
6. Tomato – 1 medium, deseeded and diced
7. Chilli flakes – 1/2 tsp
8. Curry leaves – 3 sprigs
9. Garlic paste – 1 tsp
10. Salt – to season
11. Vegetable oil – to shallow fry fish
Note – The quantity of spices may be varied according to personal preferences.
Method:
• Marinate the fish pieces using chilli powder, garlic paste and salt; keep aside for 30 minutes. Shallow fry in oil and drain well. (If you are using fillet pieces, make sure that you do not constantly turn the fish pieces or you could end up breaking it into smaller bits).
• In a pan, heat 3 tbsp oil, add curry leaves, onions and green chillies. Saute for a minute (you want the crunch of the onions) and add the tomatoes, salt, remaining chilli powder and coriander powder. Saute for a minute more and add the fried fish pieces.
• Mix well but gently and finally sprinkle the chilli flakes.
• Hot and spicy fish chilli is ready.