Stews are popular in countries which witness harsh winters. Curled and snuggled up under your favourite blanket with a bowl of hot, heartwarming, rich, meaty stew – life is beautiful!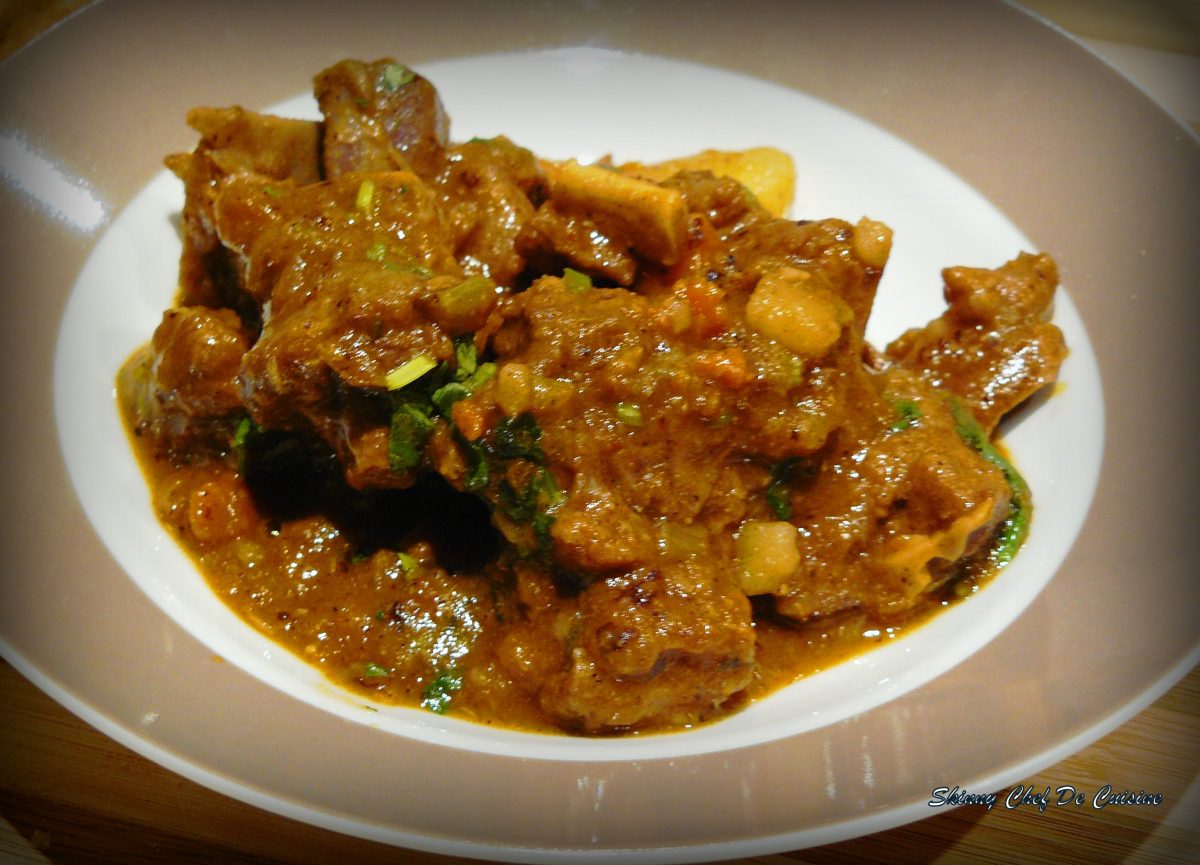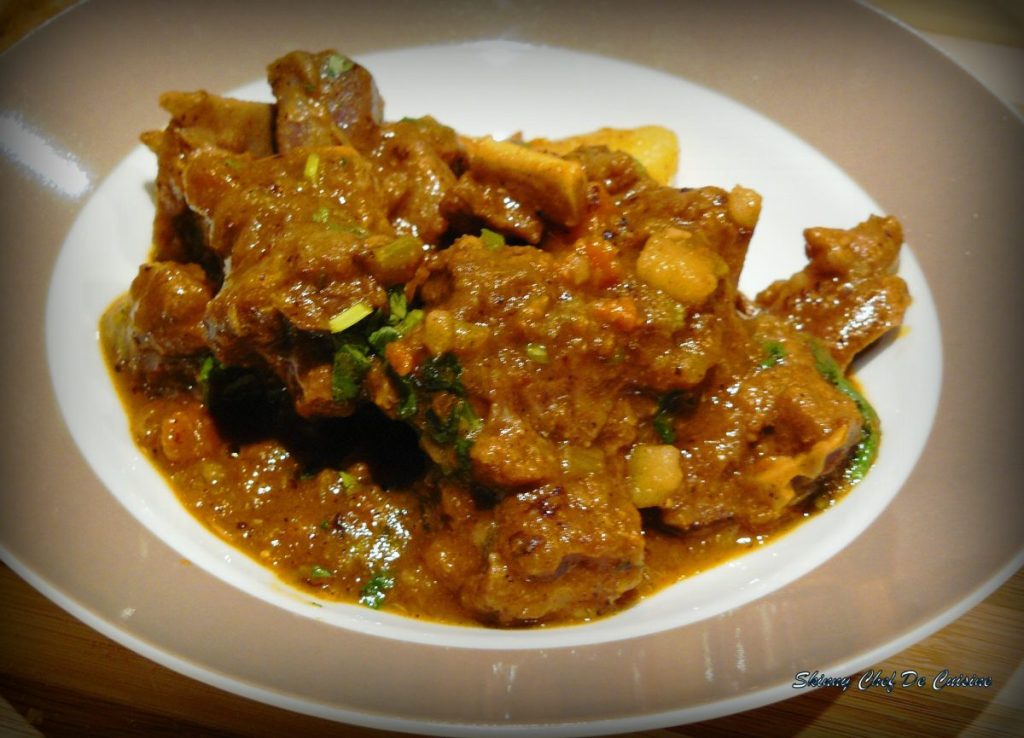 The best thing about stews is that these are easy to prepare, have an equal mix of veggies and meat and are often one-pot recipes which means you do not have to slave away in the kitchen in the cold, harsh months. Me and family landed up in Australia just as winter was setting in which gave me plenty of reason to start making stews – which were otherwise a novelty for me having spent a decade in the hot and humid summers of Madras.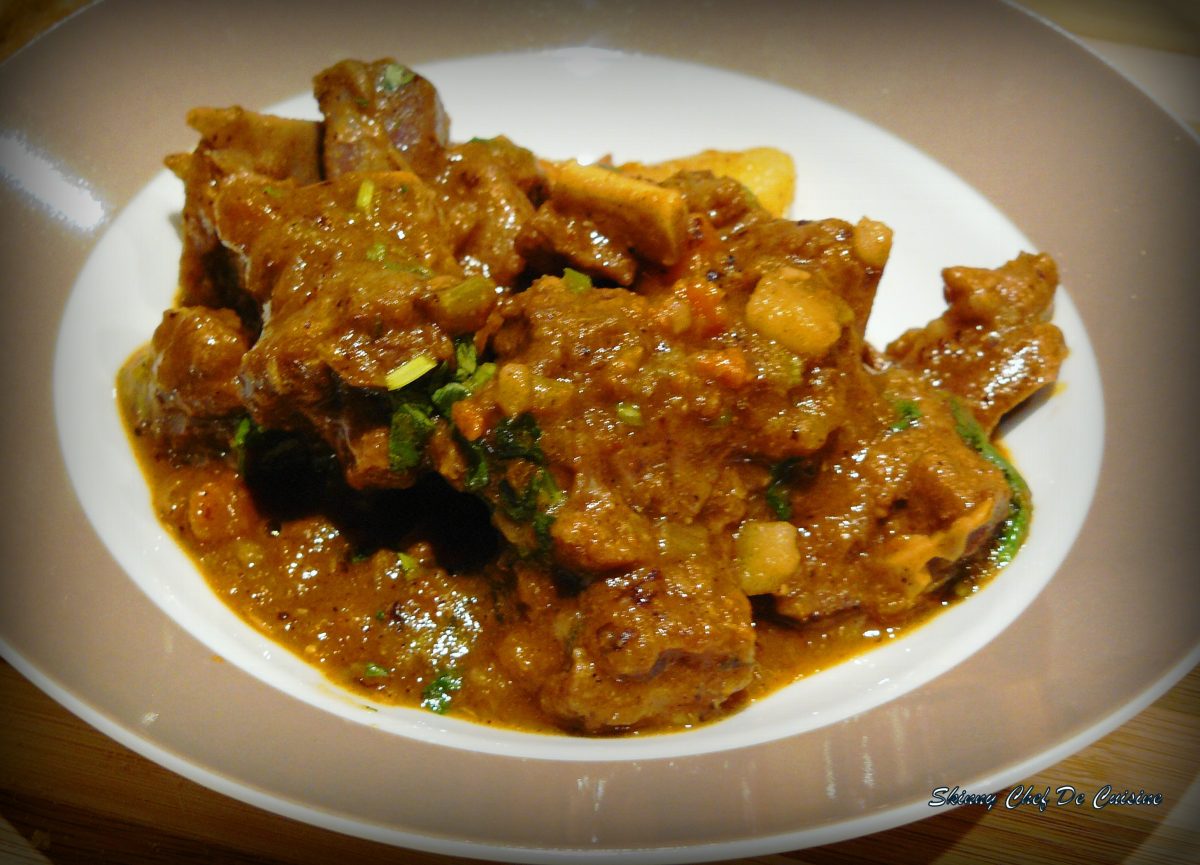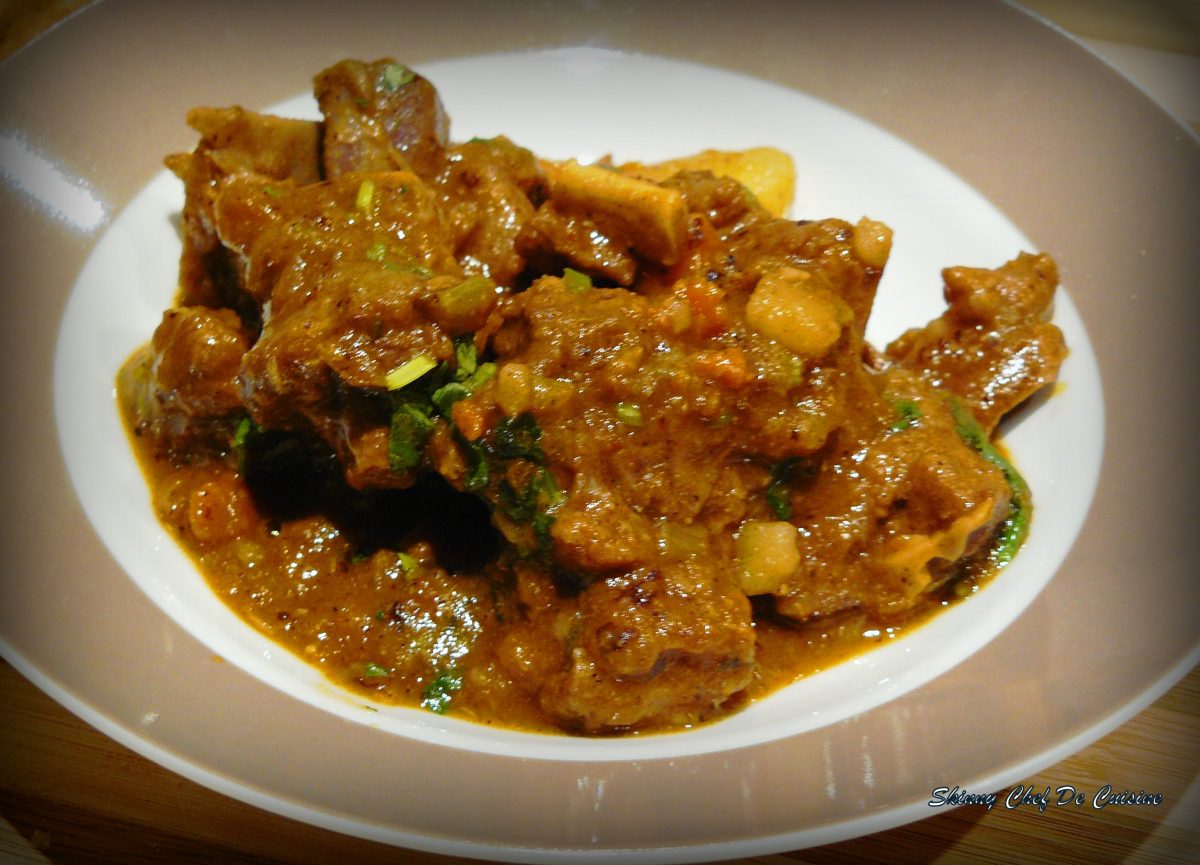 This lamb stew incorporates Meditteranean flavours along with classic veggies like carrot, potato and celery. Meat stews are quite budget-friendly too; you can use an inexpensive cut of meat but the slow-cooking technique ensures beautifully tender meat pieces encased in a rich, hot gravy from the vegetables and spices.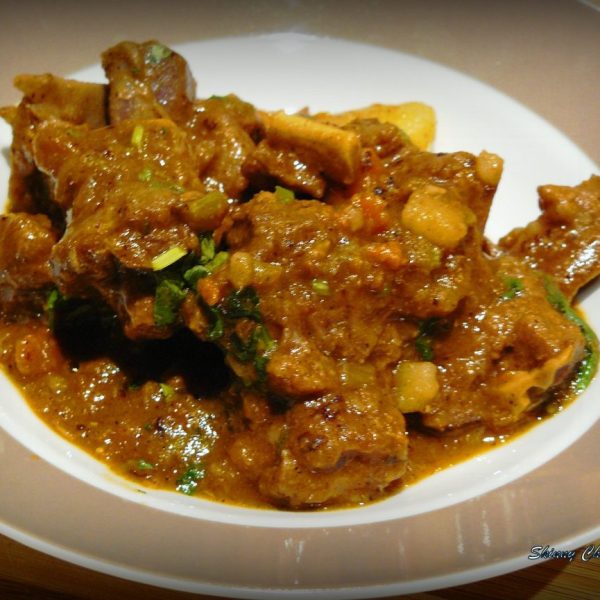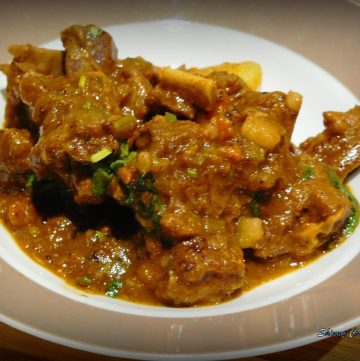 Print Recipe
Lamb Stew with Veggies
Ingredients
Vegetable oil – 2tbsp

Lamb shoulder – 1 kg

cut into pieces

Onion – 1 large

thinly sliced

Celery stalk – 2

thinly sliced

Carrot – 1 large

chopped

Garlic cloves – 2 large

crushed

Plain flour – 1 – 11/2 tbsp

Beef stock – 1 cup

more can be added depending on thickness of gravy

Bay leaf – 1

Potato – 2

diced

Thyme leaves – 1 tsp

Paprika/red chilli powder – ½ tsp

Coriander leaves – garnish

optional
Instructions
Heat oil in a large saucepan. Brown the meat pieces in small batches over high heat and keep aside.

Reduce the heat and add sliced onions, celery and carrot. Saute for 10 minutes till soft. Add garlic and sauté for another minute.

Sprinkle flour over the veggies stirring continuously for 30 seconds. Then add the stock slowly, stirring all the time and scraping the bottom of the pan.

Add paprika, salt, meat pieces and bay leaf.

Bring to boil and then cover and cook on low heat for one hour.

Add the potato chunks and cook for another 30 minutes till the potatoes are cooked well. Add thyme and chopped coriander leaves.