While there is no traditional Indian dish by this name, I decided to name it as East Indian Fish Fry as I used the East Indian bottle masala for the marinade. This is a complex spice blend that is popular in East Indian cuisine and used in so many delicious dishes from the region.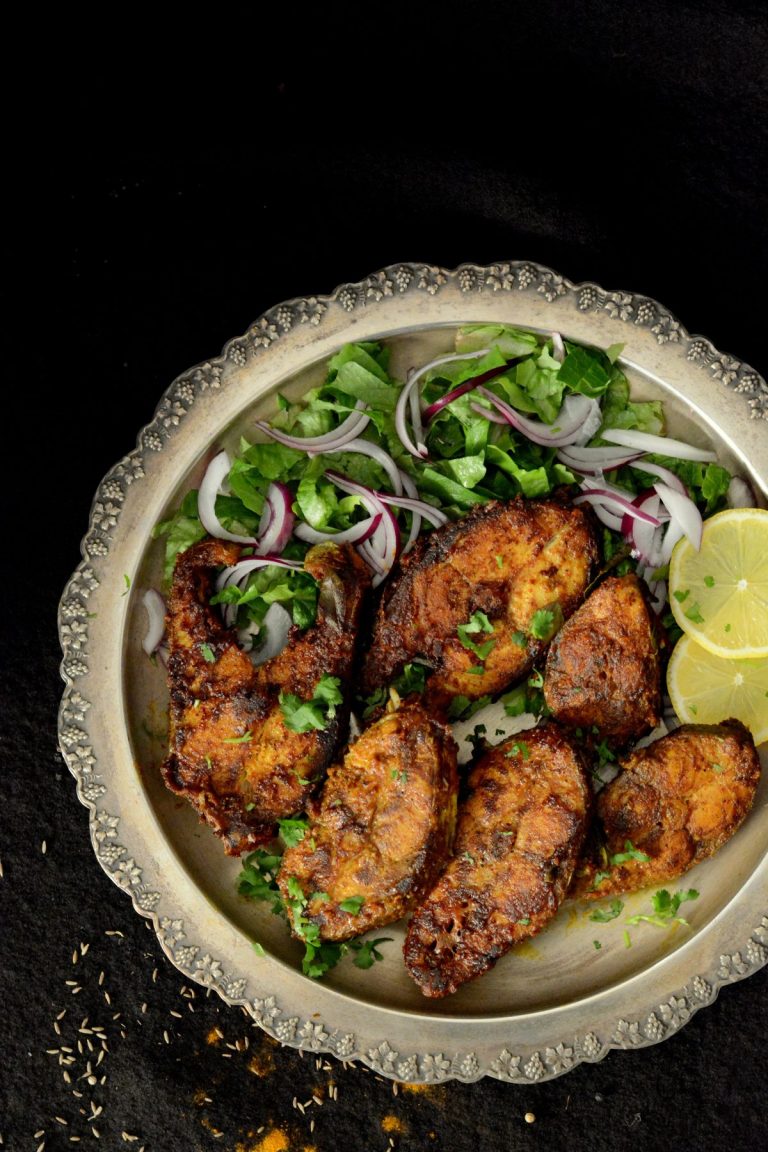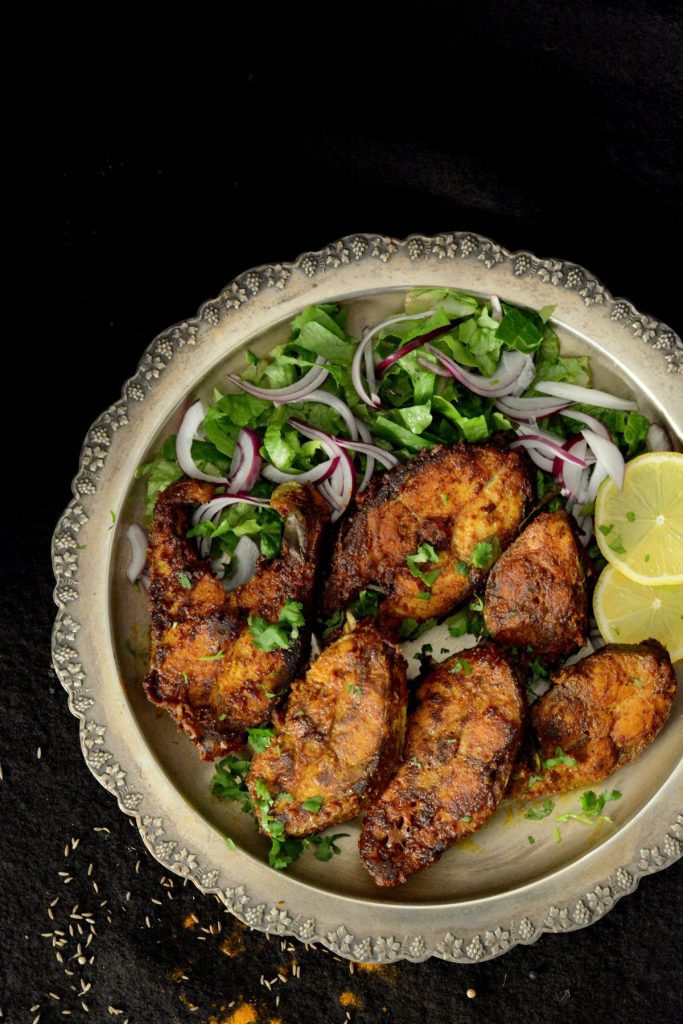 Just back after enjoying our first holiday in three years.
The past three years had been difficult; finding jobs, settling down etc…that we could hardly take time out for a holiday as a family. But it was time; we all needed a break and so packed our bags for a small trip to Mornington Peninsula. Lots more about the trip coming up later but for now, let's talk about today's recipe.
A simple fish fry which pays tribute to the traditional East Indian bottle masala.
East Indian bottle masala – yet another traditional and complex spice blend that is used in regional Indian cooking. I learnt to make this spice blend from Maria Goretti's YouTube channel. Most Indians would know Maria, as a model and actress and perhaps a little more as actor Arshad Warsi's wife. But what many don't know is the fact she is a foodie and an excellent cook who runs her own YouTube channel, 'The Maria Goretti Corner'. Maria is also a brand ambassador for Restaurant Australia, an interesting food tourism project connecting India and Australia.
Now Maria, who has East Indian roots, tells us that this spice blend is an age old one that is used commonly in East Indian cooking. It is used to flavour curries, both meat and seafood, especially those which are prepared with a coconut milk base.
Traditionally, the East Indian bottle masala is always hand pound, made in large batches and stored in beer bottles. It is a once-in-a-year affair where ladies would gather for the task and prepare enough to last the families for a year or more.
To make this East Indian fish fry, the only real job is to make the East Indian bottle masala. I would suggest making it in bulk and store in your spice cupboard; believe me, it will come handy. Once the blend is ready, all that you need to do is make a paste and marinate the fish pieces. Fry, grill or barbecue…the choice is yours.
Again the choice of fish or seafood is entirely yours. I chose Trevally because it is available locally and very affordable.