I sat down to write this post and poof….the mind's blank!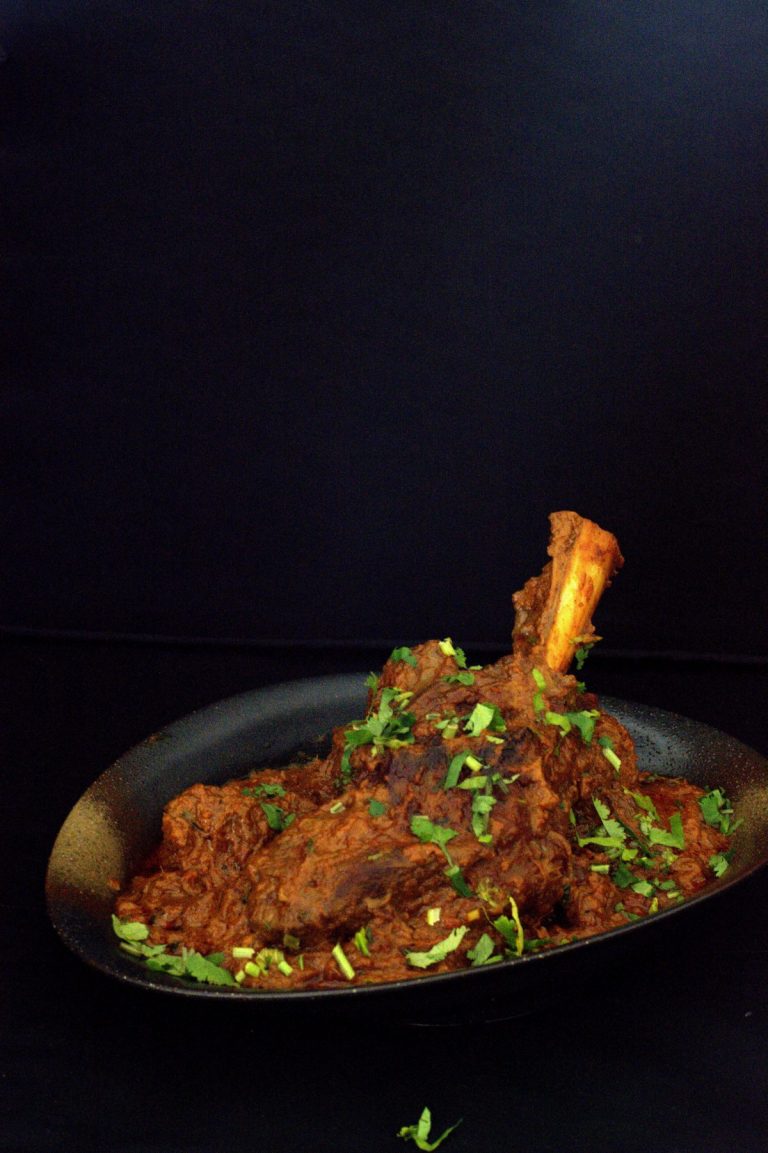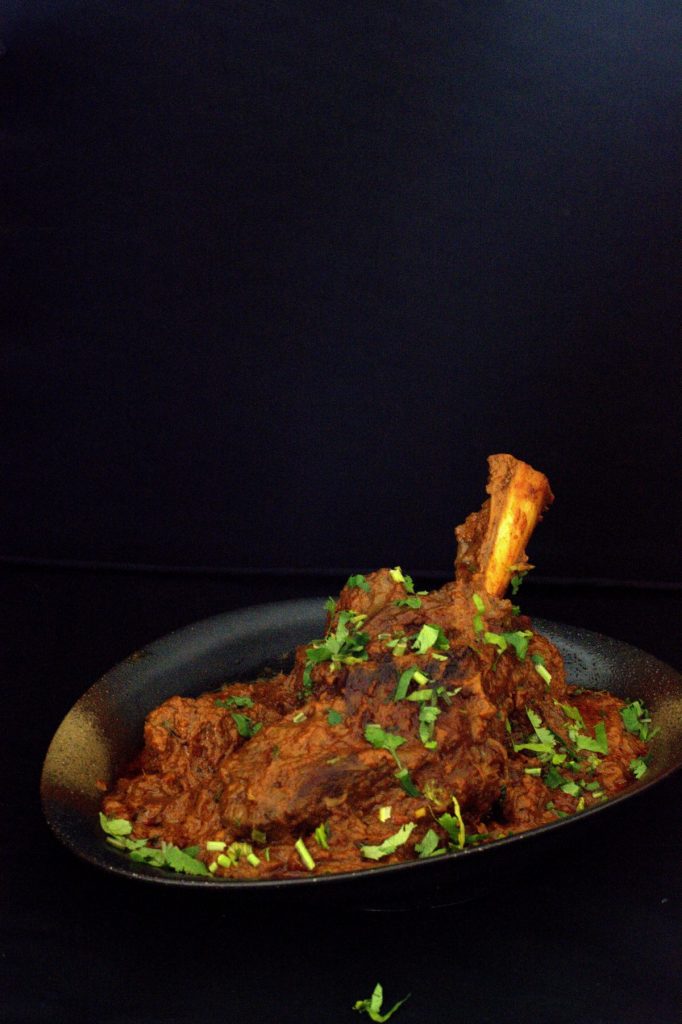 Words aren't flowing easily though there are tons of things I would like to share with all of you. On the more positive side, I received a mail from Leon who has created an infographic for rebateszone.com on 'Top 50 Food Bloggers in Australia'. And 'The Spice Adventuress' is right there at No. 30….

Getting back to today's recipe, I am sure most of you would have read the Andhra style egg curry which I had posted a few weeks ago. I wanted to try out another dish from the 'Indian Kitchen' and it had to be this rather indulgent Nalli Gosht or lamb shanks simmered in yoghurt and spices.

Nalli Gosht is a traditional and famous Nihari dish.

Most people confuse the term 'Nihari' with a particular recipe. But at a generic level, it actually refers to a particular type of South Asian curry that involves slow cooked lamb or beef cooked on the bones along with the marrow. The term 'Nihari' is used as a prefix to denote that the curry is usually served as a meal after the Muslim sunrise (Fajr) prayers which is followed by a long rest before going off to the afternoon (Zhuhr) prayers.

History is a little skewed as to the origins of the Nihari cooking. While some say the practice began during the Mughal times in Old Delhi, others state that these dishes come out of the royal kitchens of Awadh (present day Uttar Pradesh). The latter theory holds more promise and Nalli Gosht is often considered as a Nihari dish from Lucknow.

But over the course of time especially post-independence era, Nihari dishes evolved as an integral part of South Asian Muslim cuisine and today, there are several countries like Bangladesh and Pakistan where these dishes are extremely popular. In fact, the national dish of Pakistan is Nihari Beef.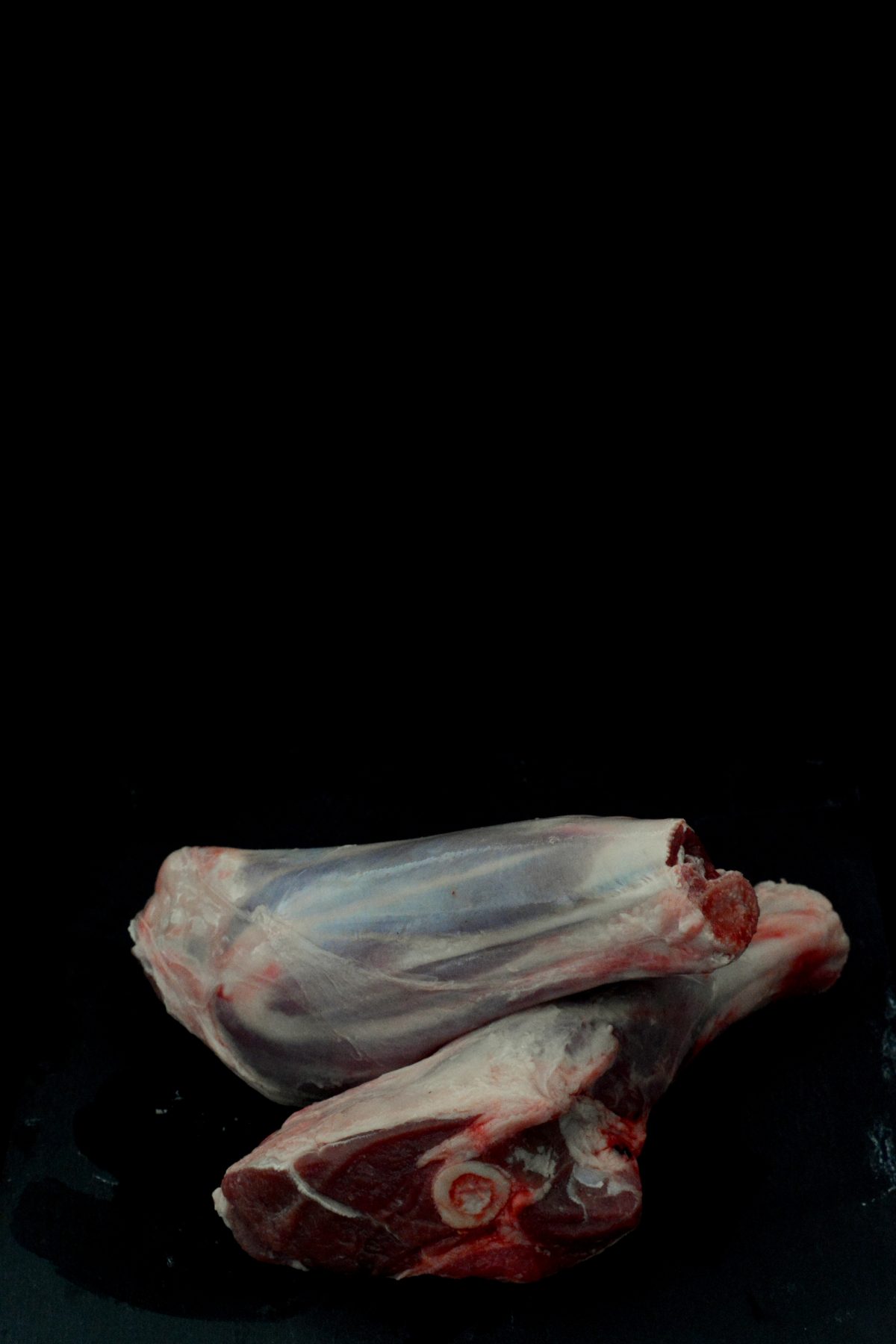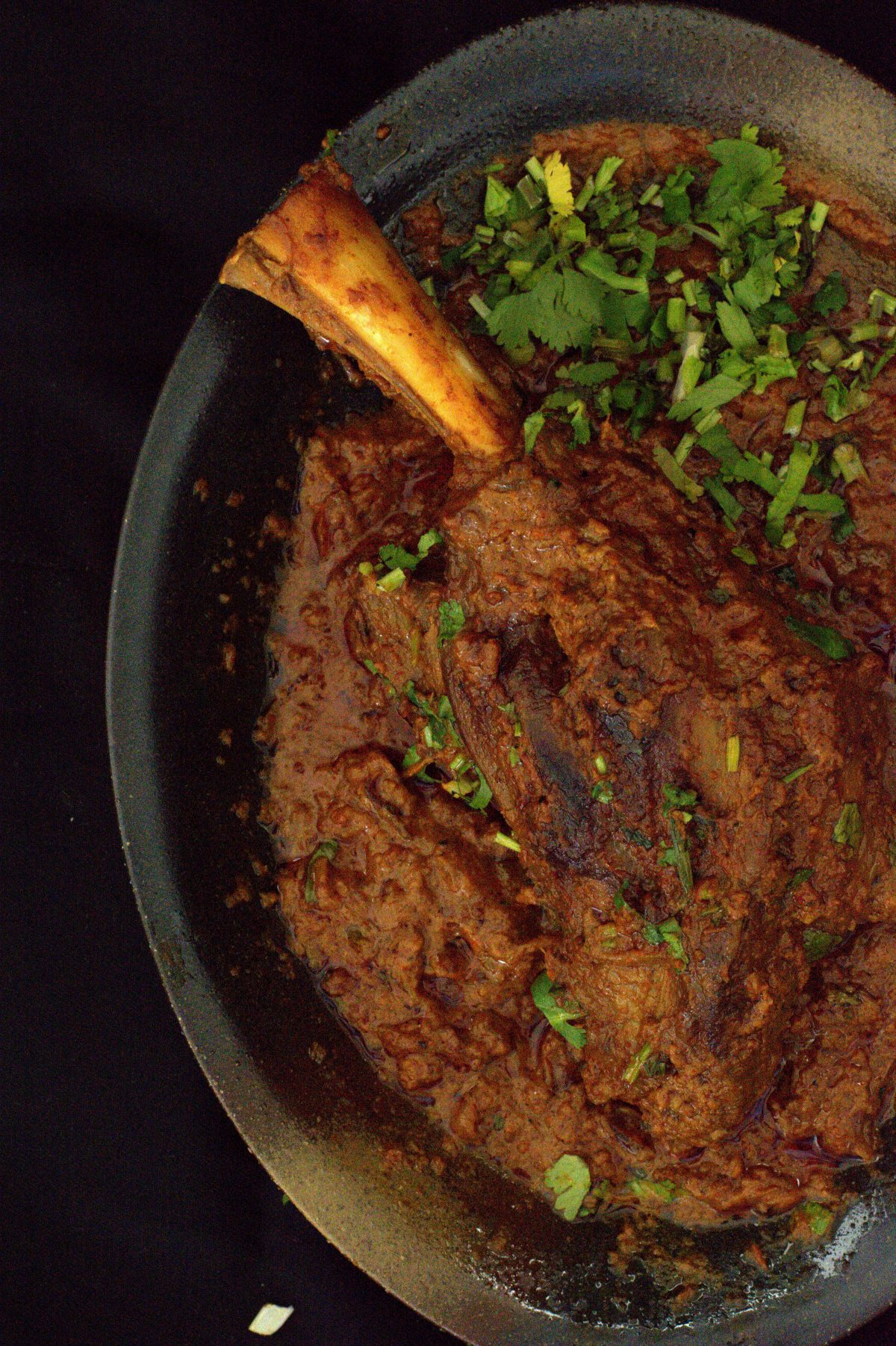 Nalli Gosht remains an Indian subcontinent favourite. The lamb shanks are slow cooked in an extremely flavourful gravy made from a mélange of spices, aromatics and yoghurt till the meat falls off the bone.

In the olden days, slow cooking was a tedious process especially having to depend on wood or coal fire. To get the temperatures right and prolong the cooking time, special vessels called 'shab deg' would be used in which the meat with the spices and stock are left overnight to achieve the right flavour and consistency in time for the morning meal.

Traditionally, the meat is served along with a thin or soup like gravy but I have allowed the gravy to thicken slightly more which is purely a personal preference. Again, adding yoghurt seems to be a matter of much debate. My research has shown that some versions of Nalli Gosht, especially prepared in Lucknow adds yoghurt.


While in the earlier days, this dish would have been served to the labourers who worked on the massive construction projects of the royals, today it has become an indulgent preparation for special days. The cooking process is never hurried; modern gadgets like the pressure cooker simply do not bring out the flavour enough. Slow cooking is the best way to draw out maximum flavour from the bones and for the yoghurt and spices to transform itself into a rich, deep, dark and flavourful gravy.
Nalli Gosht is well worth the effort and if you eat lamb, this has to be eaten at least once in your lifetime…..

(Recipe adapted from Indian Kitchen)

Ingredients:
1. 2 lamb shanks (around 300 gms)
2. 6 large garlic cloves
3. 1 inch ginger
Find the full recipe here.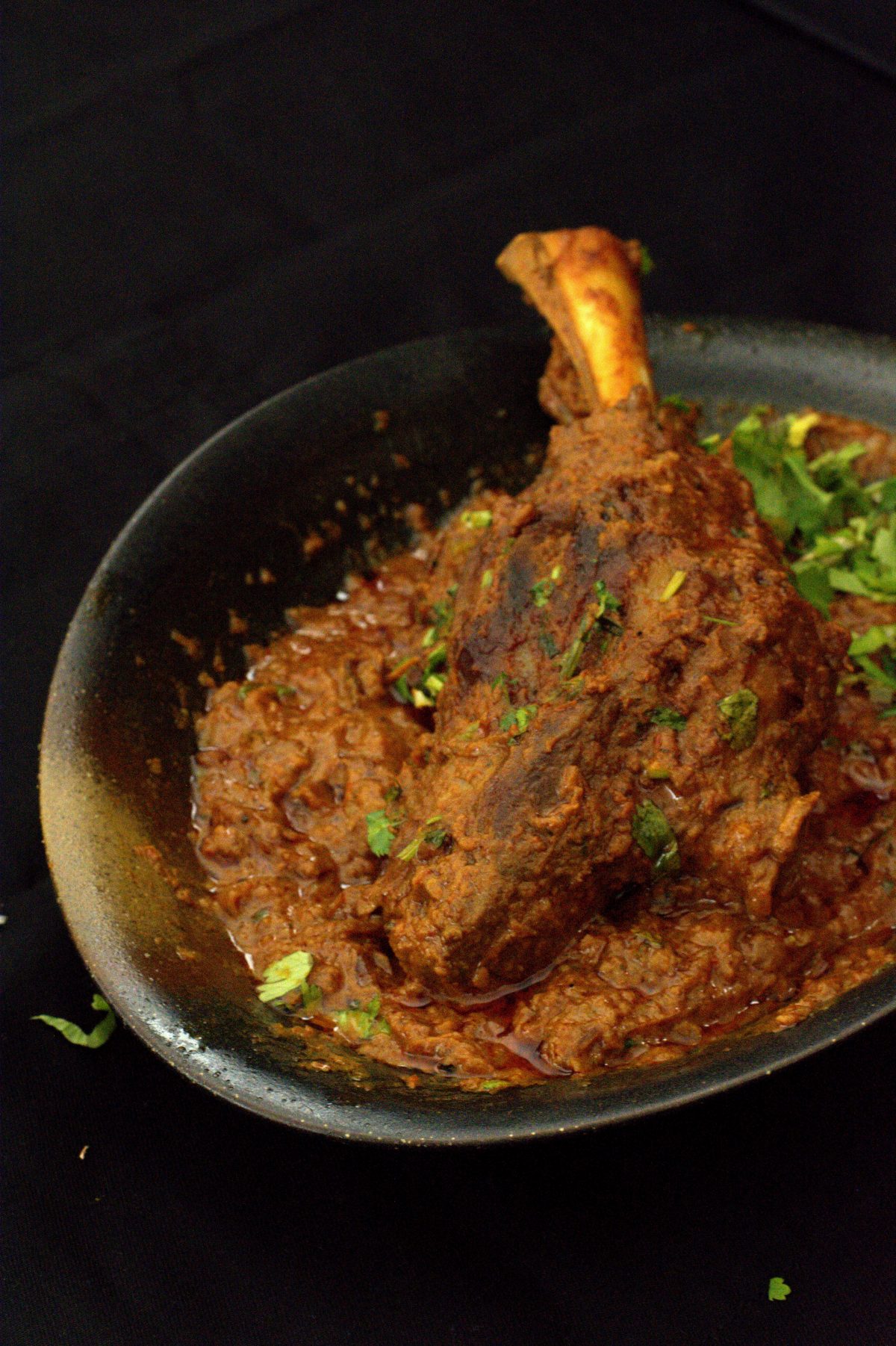 Recipe developed, styled and shot for Supreme Seafood.