My foray into the food blogging world has paved the way for a whole lot of good friendships. I am not a person quick to make friends but I was surprised to find so many good buddies when I started on this food journey. Maybe it's our similar culinary interests that helped start off these relationships without any of the awkwardness that I usually experience.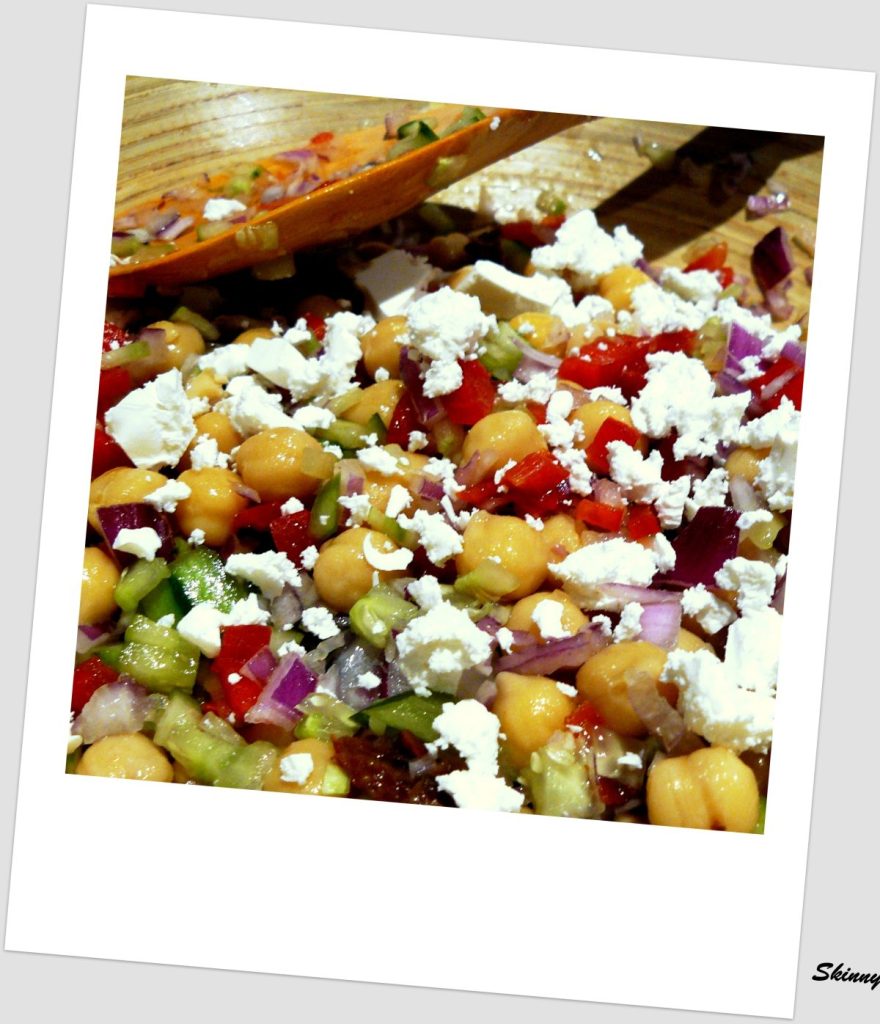 And one such friendship developed with a beautiful Chennai lassie, Nanditha Suresh, who currently resides in Sydney, Australia. We have never met but the bond that we share over food is wonderful and a first time experience for me. Nanditha's food philosophy is clean and healthy eating (and of course delicious) and she runs a Facebook page, Kitchening About, where you can get amazing recipes for healthy, vegetarian food from around the globe. Personally for me, I simply love her soup recipes.
This salad is loosely based on a chickpea salad recipe I found on her page. I tweaked it a bit adding a few Meditteranean flavours like crumbled feta on top. So here is my recipe for a refreshing, delicious summer dish packing with nutrients – Meditteranean chickpea salad
And now coming to my new kitchen appliance……
Ta ta da…..

Unfortunately, I had to leave behind my wooden mortar and pestle when I came to Australia but now, I have this new baby……

I have always wanted a black stone mortar and pestle just like used in the olden times. But bringing one from India is almost an impossible option because of its sheer weight. There are many Asian stores that sell these in and around Melbourne but I chose to buy it from Kitchenware Direct – my go to website for kitchen appliances here. The prices are quite competitive and there is a wide array of kitchen related appliance, utensils etc…that you can find here. No, I am not endorsed in any way by this site (they are not even aware of me and my blog); this is just me sharing my views of the website with my fellow bloggers.

So, stay tuned for recipe using this new kitchen favourite of mine…….Bon appetite!