It is the last day of 2013 and by this time tomorrow, we will all have entered a new year – one that all of us want to be filled with peace, love and happiness. And as always, we hope and look forward to a year of goodness not just for our families but for the world as a whole. Personally, I wish and hope for a 2014 in which I get to spend enough time with my family, friends and loved ones along with a tiny wish to take my love for cooking and all it encompasses to the next level.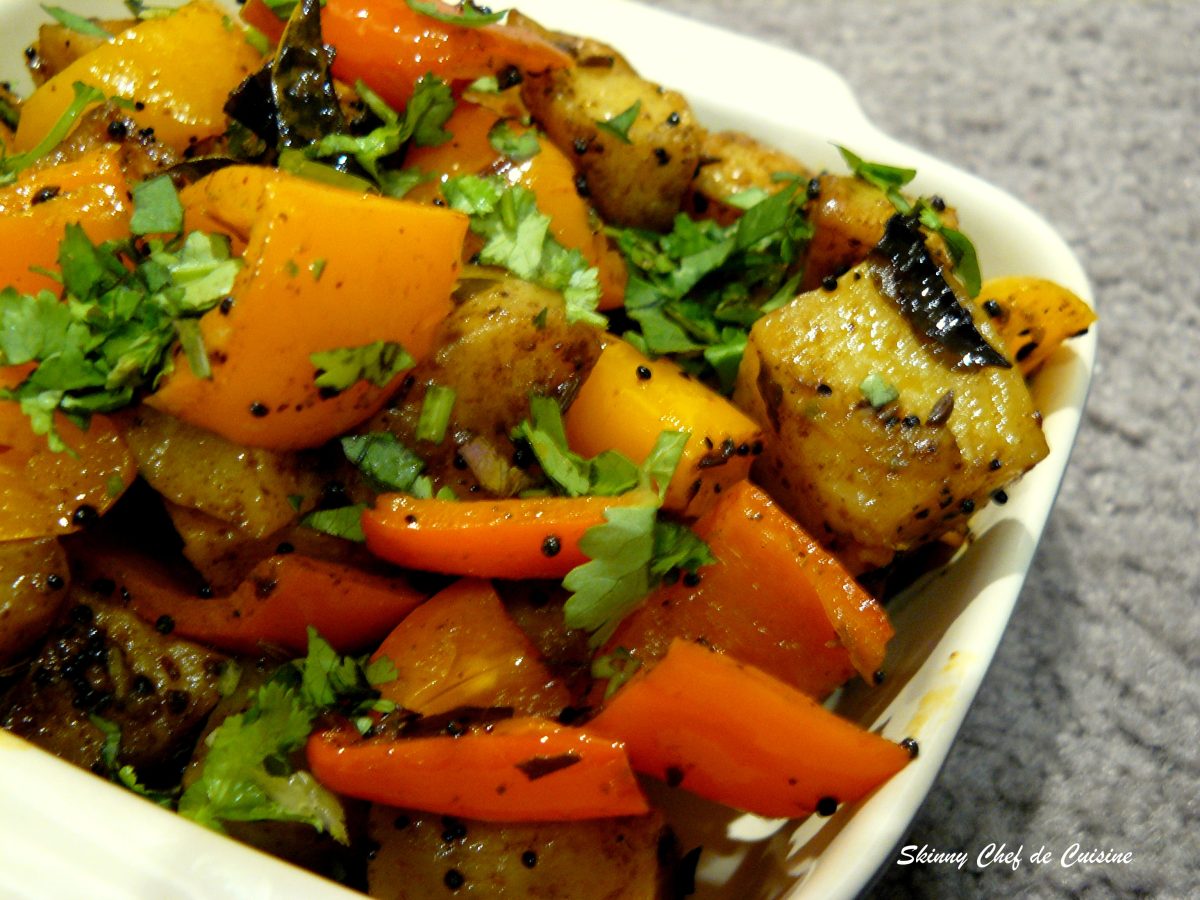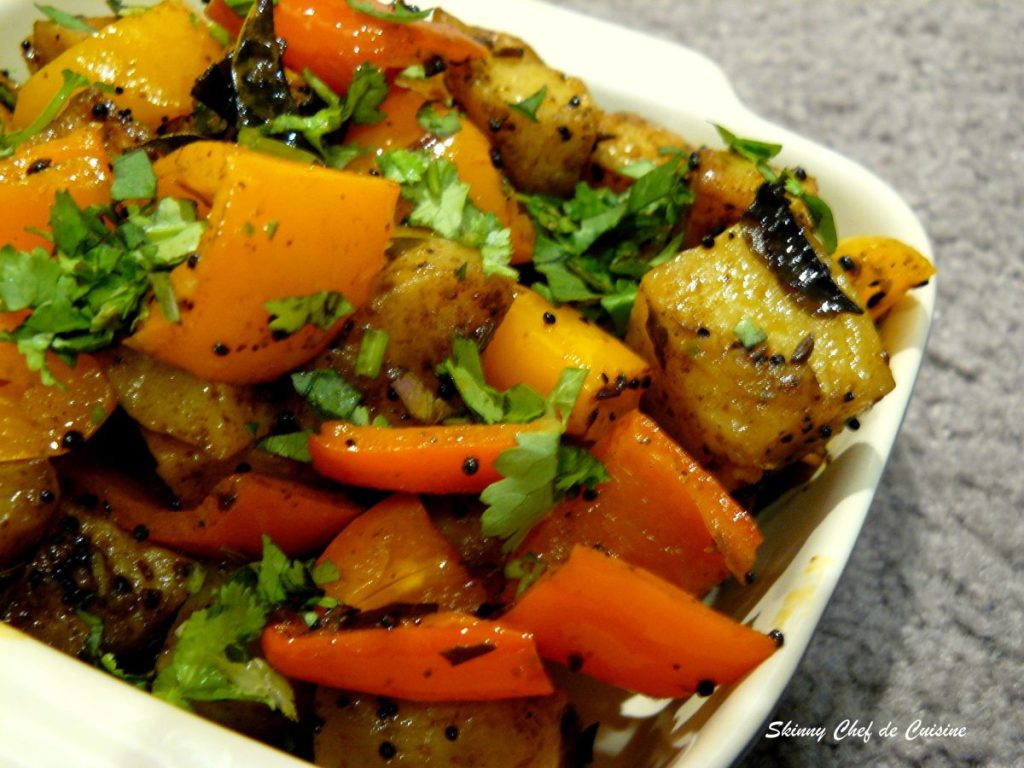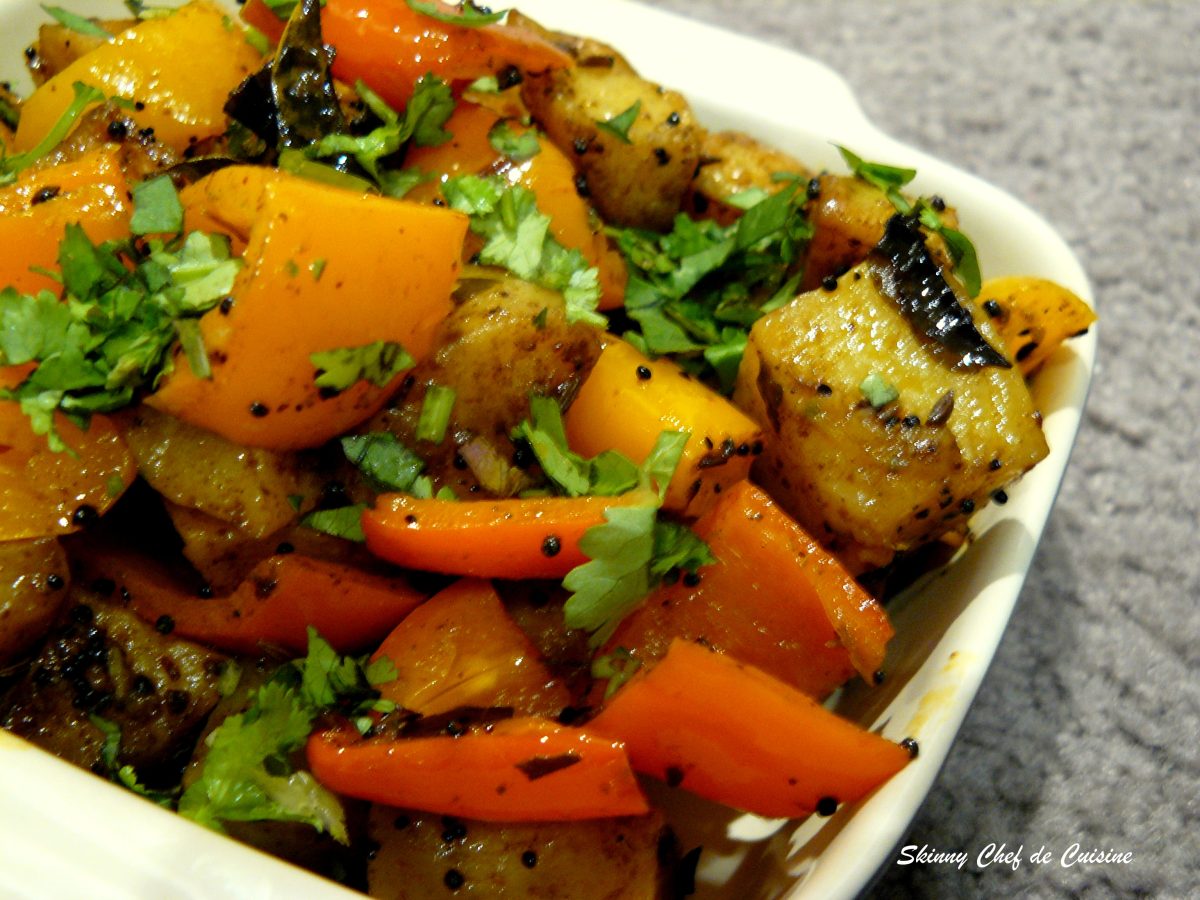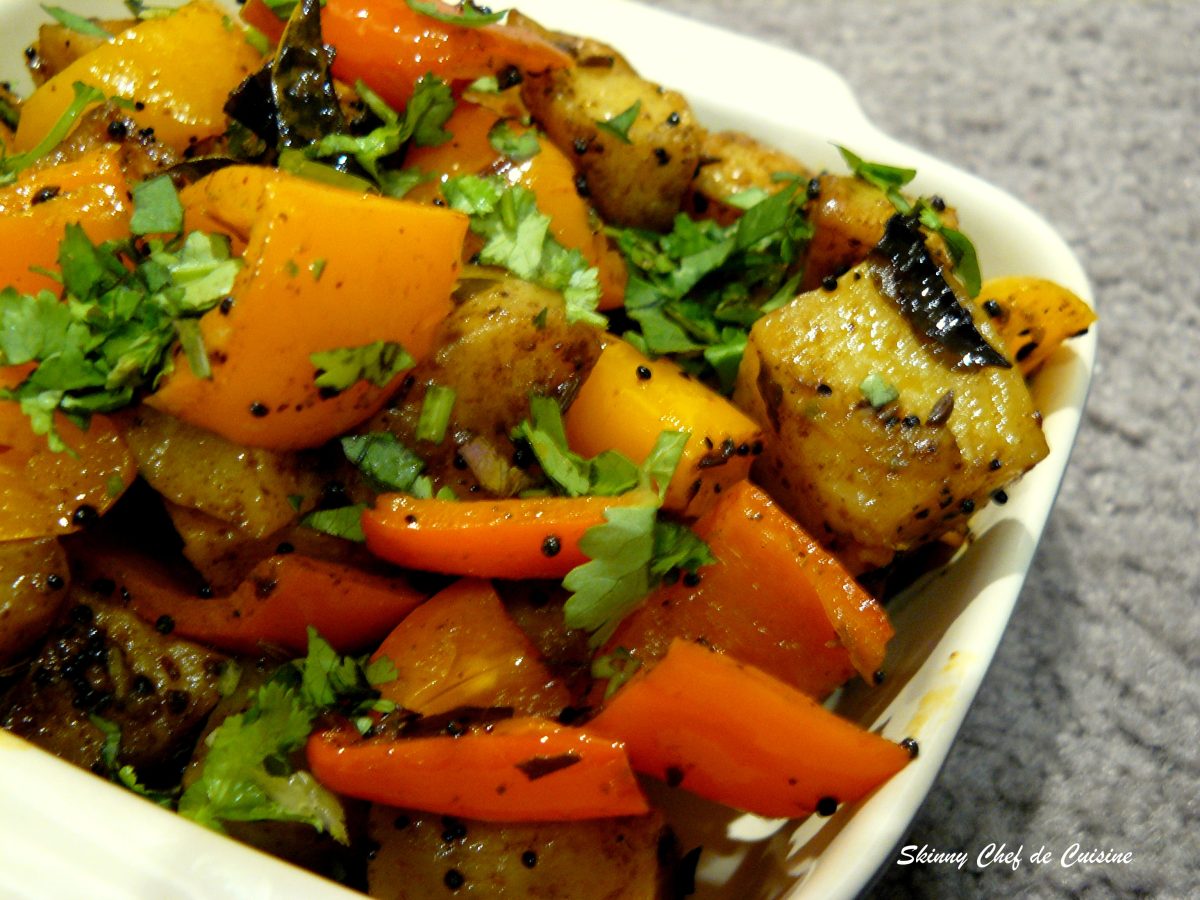 Now, coming to this Indian stir-fry or sabzi as referred to in the northern parts of India, I decided to use the classic combo of potatoes and bell peppers/capsicum. It's a quick dish if you are using pre-boiled potatoes but I choose to slow roast the potatoes in the spices as I like the flavours to seep through the golden crunchiness of the roast tubers. Add the bell peppers only at the end to retain the crunch. Perfect with hot phulkas or curd rice.
Simple and clean Indian flavours – mildly spiced using traditional spices of the Indian pantry. And no onion, no garlic!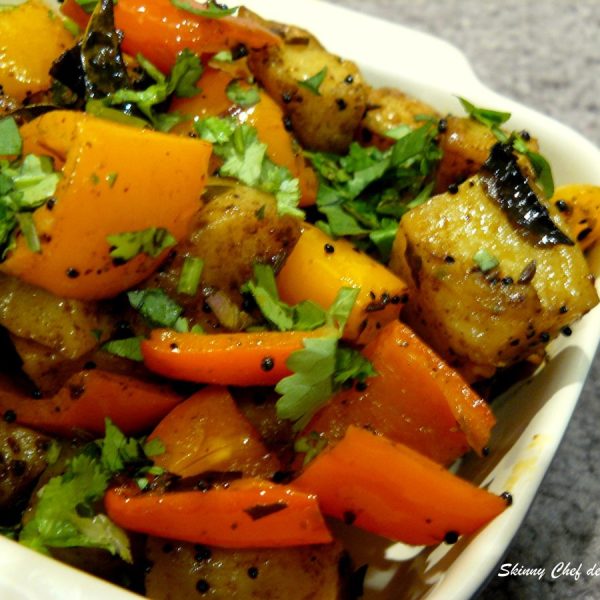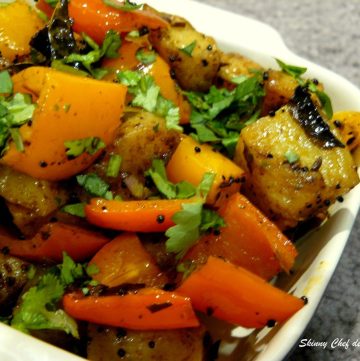 Print Recipe
Potato Capsicum Sabzi
Ingredients
Potato – 2 large

cubed

Red bell pepper – 1 medium

cubed

yellow bell pepper – 1 medium

cubed

Mustard seeds – ½ tsp

Shahi jeera – 1 tsp

Curry leaves – 2 sprigs

Garam masala – ½ tsp

Turmeric powder – ½ tsp

Red chilli powder – 1 tsp

Green chillies – 2

slit

Salt – to season

Coriander leaves – 5 sprigs

finely chopped

Vegetable oil – 3 tbsp.
Instructions
In a nonstick pan, heat oil and crackle mustard seeds.

Add curry leaves, shahi jeera and sauté for 30 seconds. Throw in the potatoes and toss well.

Add the green chillies, turmeric powder, red chilli powder and season with salt.

Cook on low heat, stirring only occasionally and let the potatoes fry lightly in the spices till almost done.

Throw in the diced bell peppers and sauté on high heat for a minute. Remove from heat and garnish with coriander leaves.

Serve hot