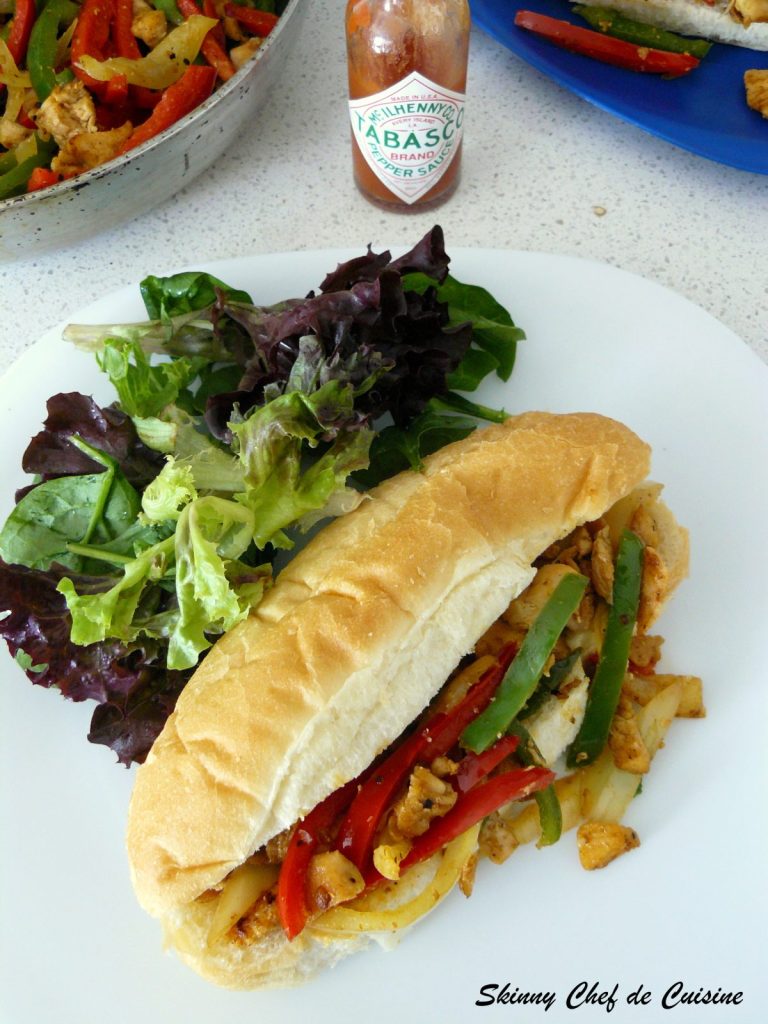 I have become a big time 'sandwich eater' after coming to Melbourne. In fact, we have sandwiches for lunch on most days as it saves time during the week especially when I have to pack my hubby's lunch right in the morning. With sandwiches, you can do a lot of the prep work the day before which makes it a super fast and filling food.

I try and make different kinds of sandwiches using various ingredients to keep it interesting as sandwiches can get boring if you stick to the same filling, day in and out. This dish is the result of one such experiment.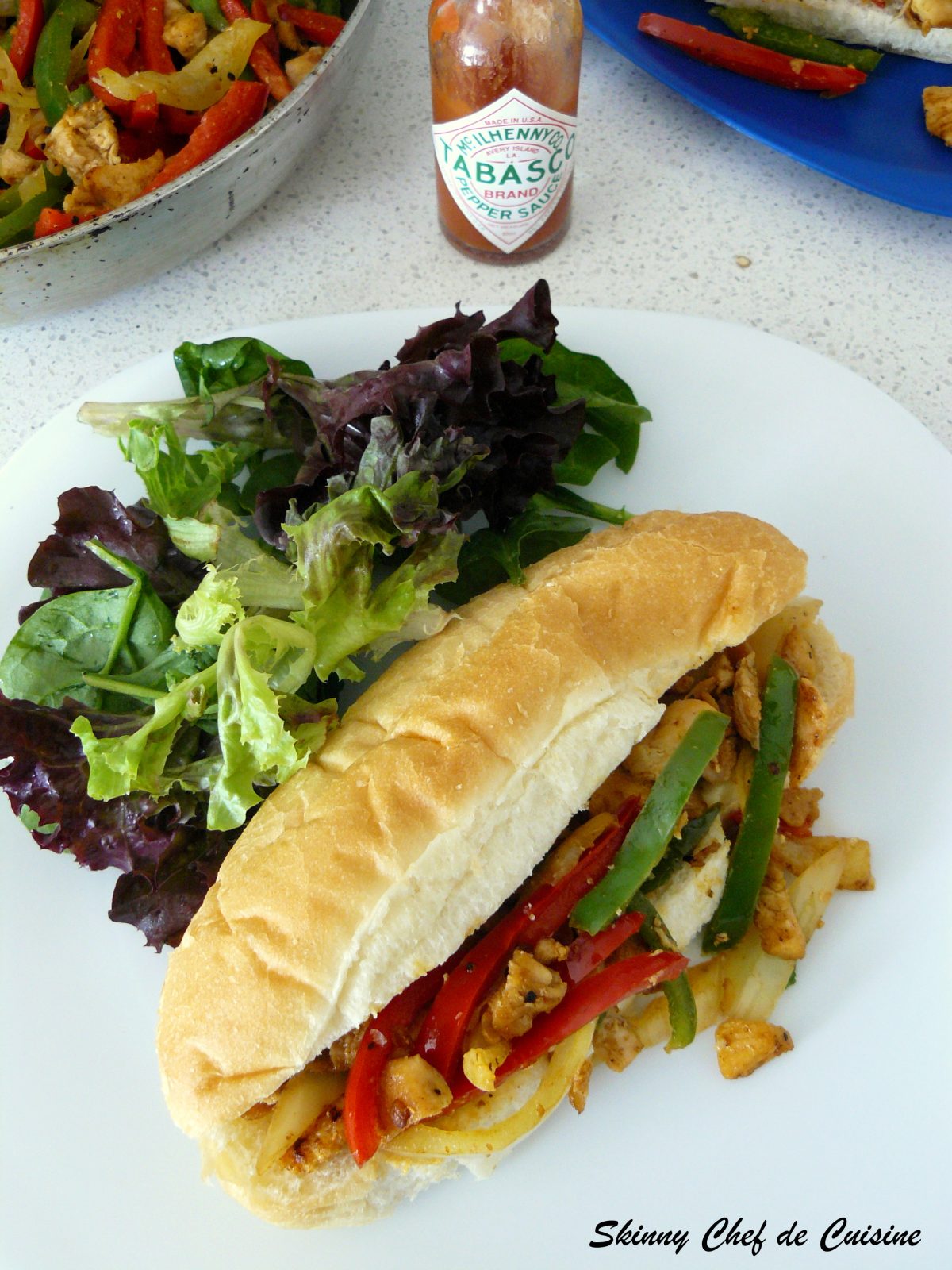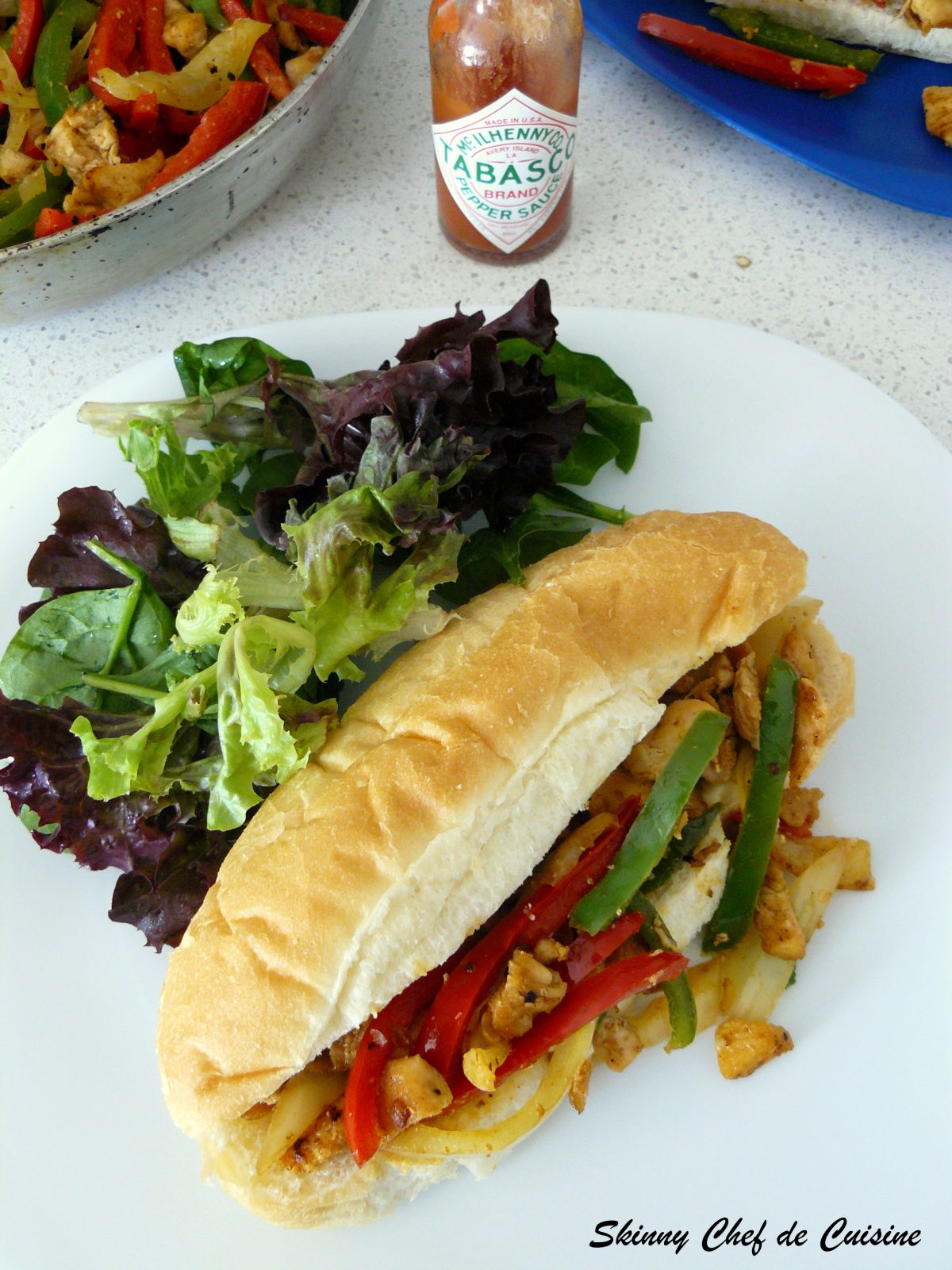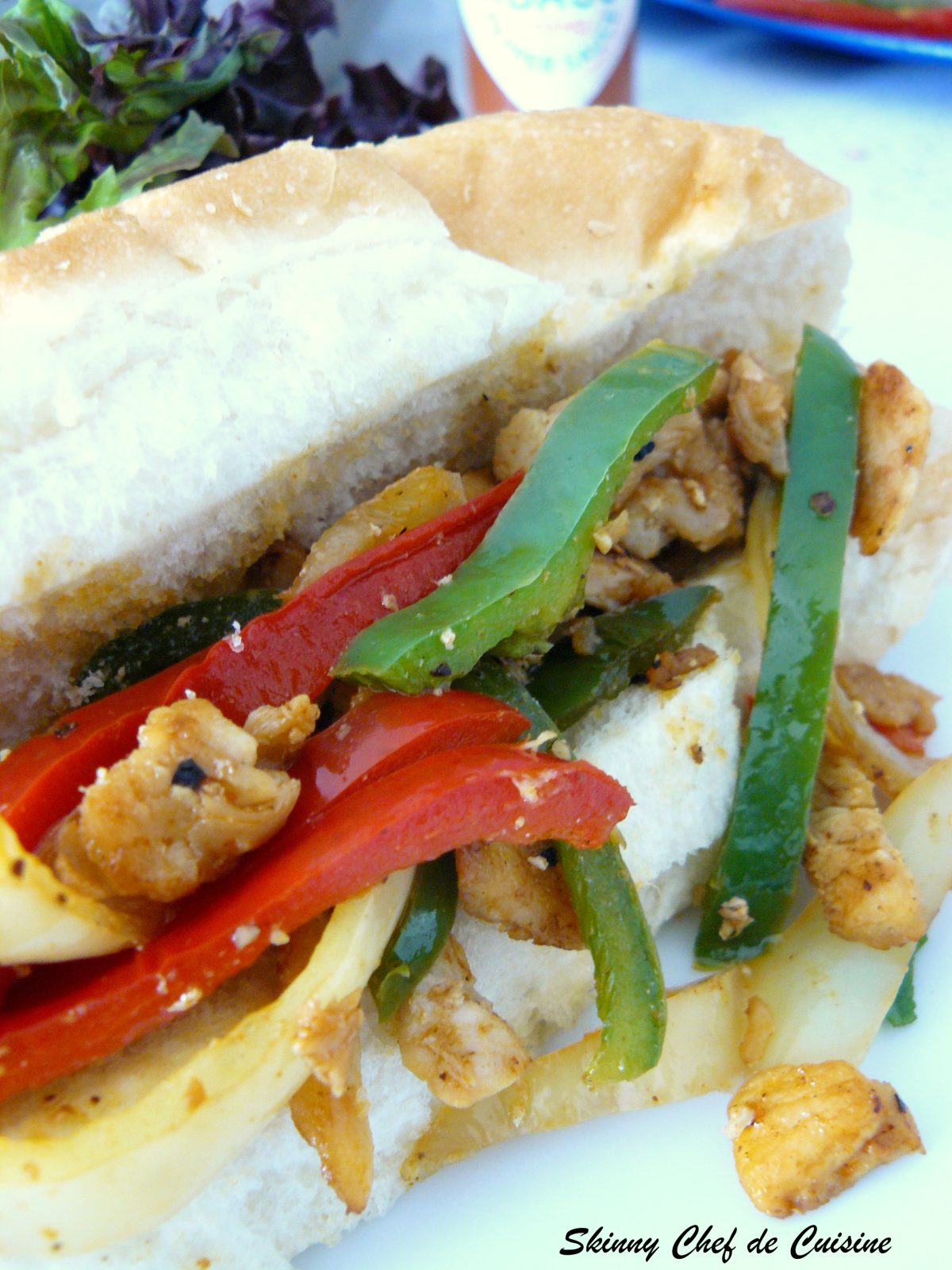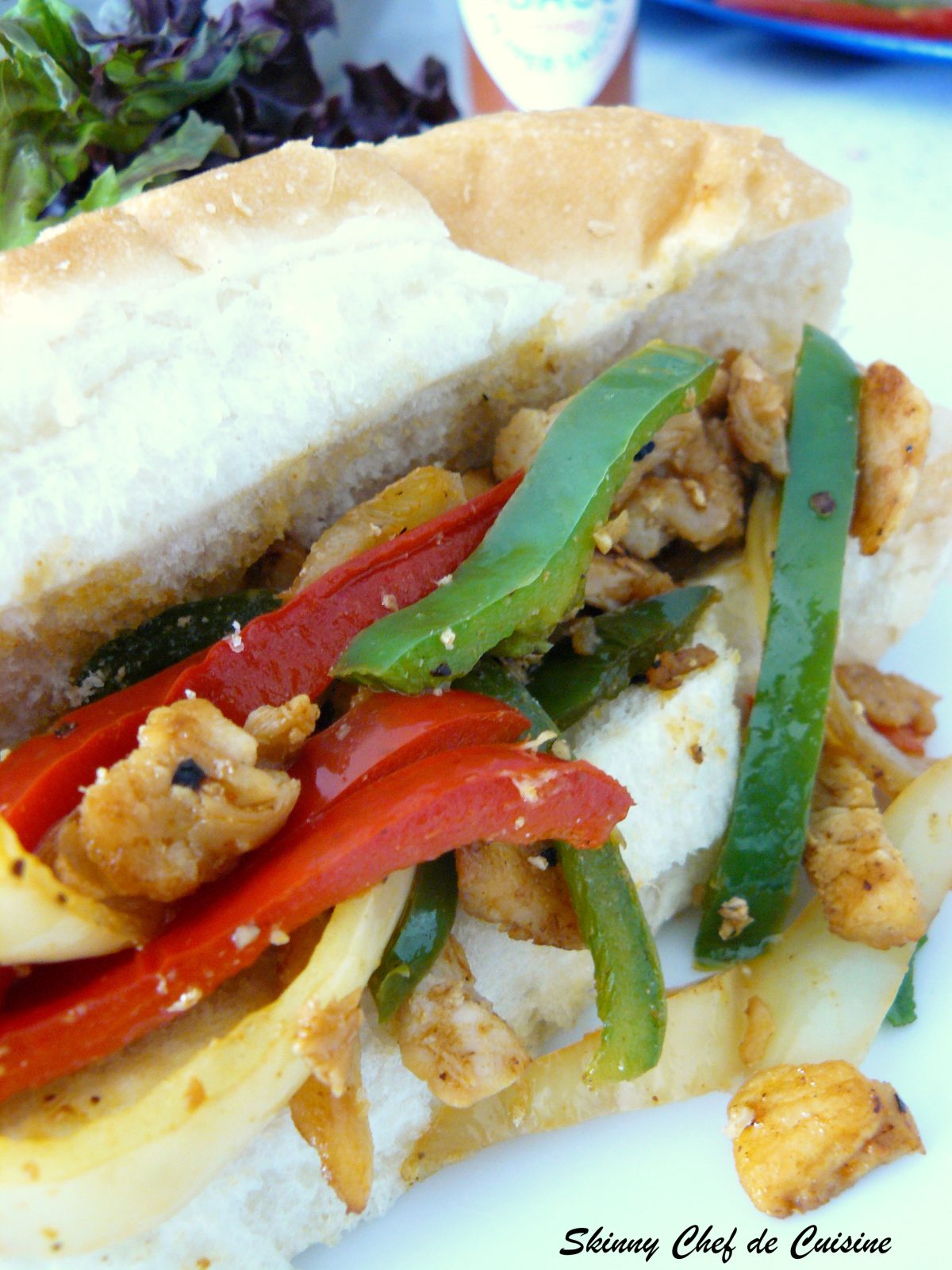 Whenever I buy chicken, I store a few boneless pieces in the freezer to use during the week as a sandwich filling. Here, I shallow fried the chicken pieces, shredded it and tossed it with different coloured bell peppers/capsicums. The seasoning I used for the chicken is the Nando's peri-peri salt but if you cannot get this one, you can also use a dusting of smoked paprika, Kashmiri chilli powder or simply black pepper and salt. Choosing different coloured peppers not only keeps the dish interesting and pretty to look at but also makes it a healthier one.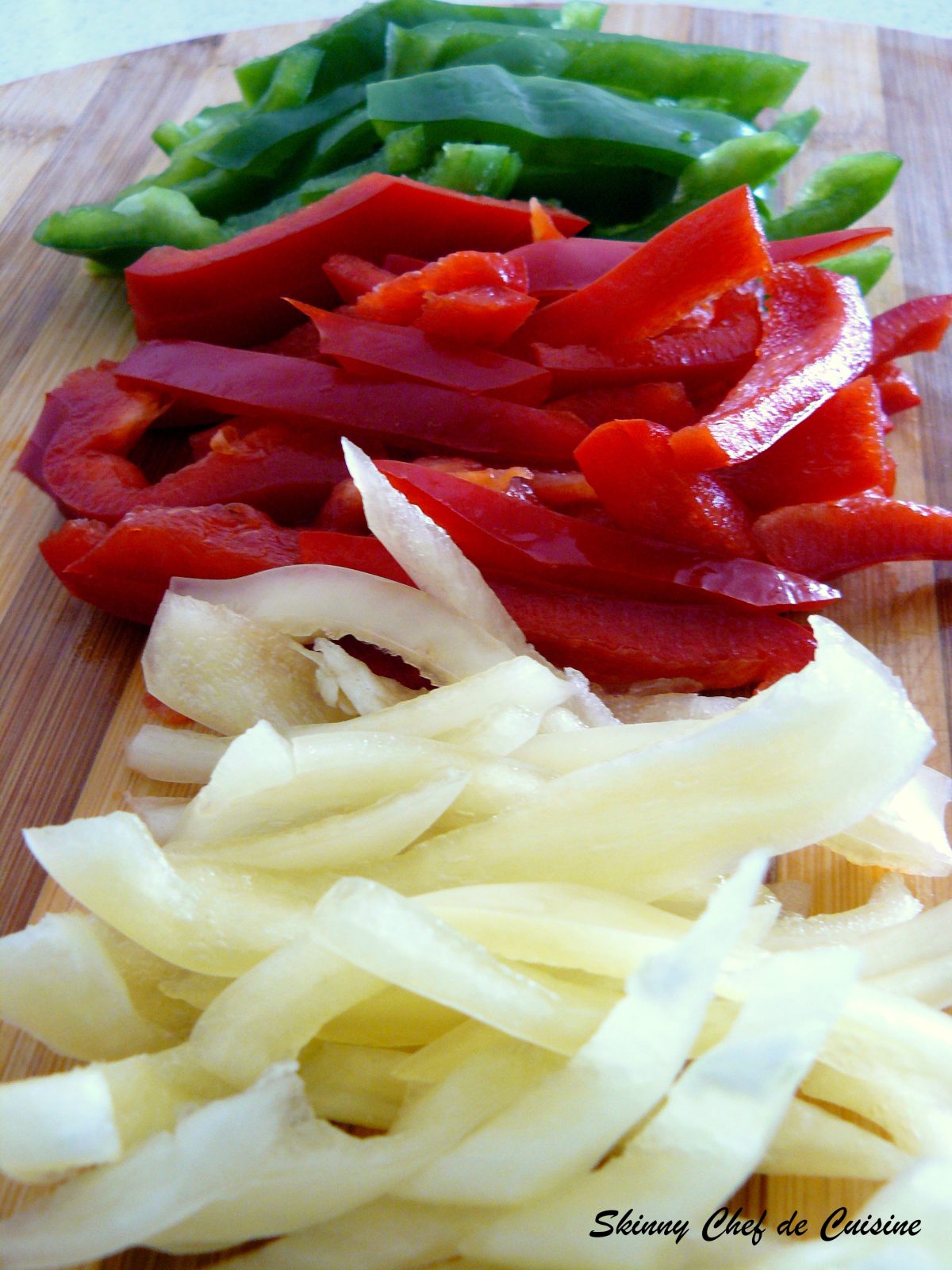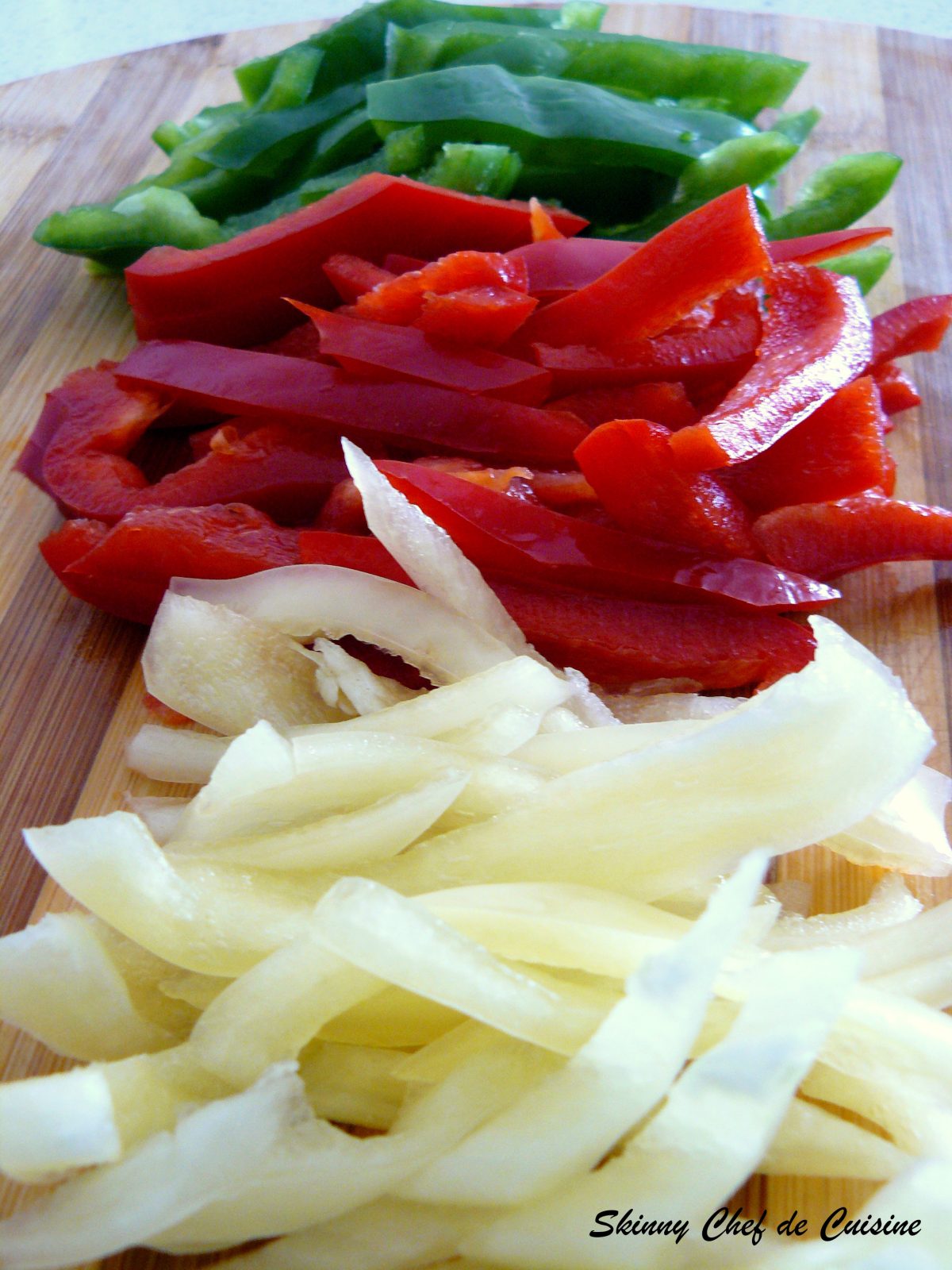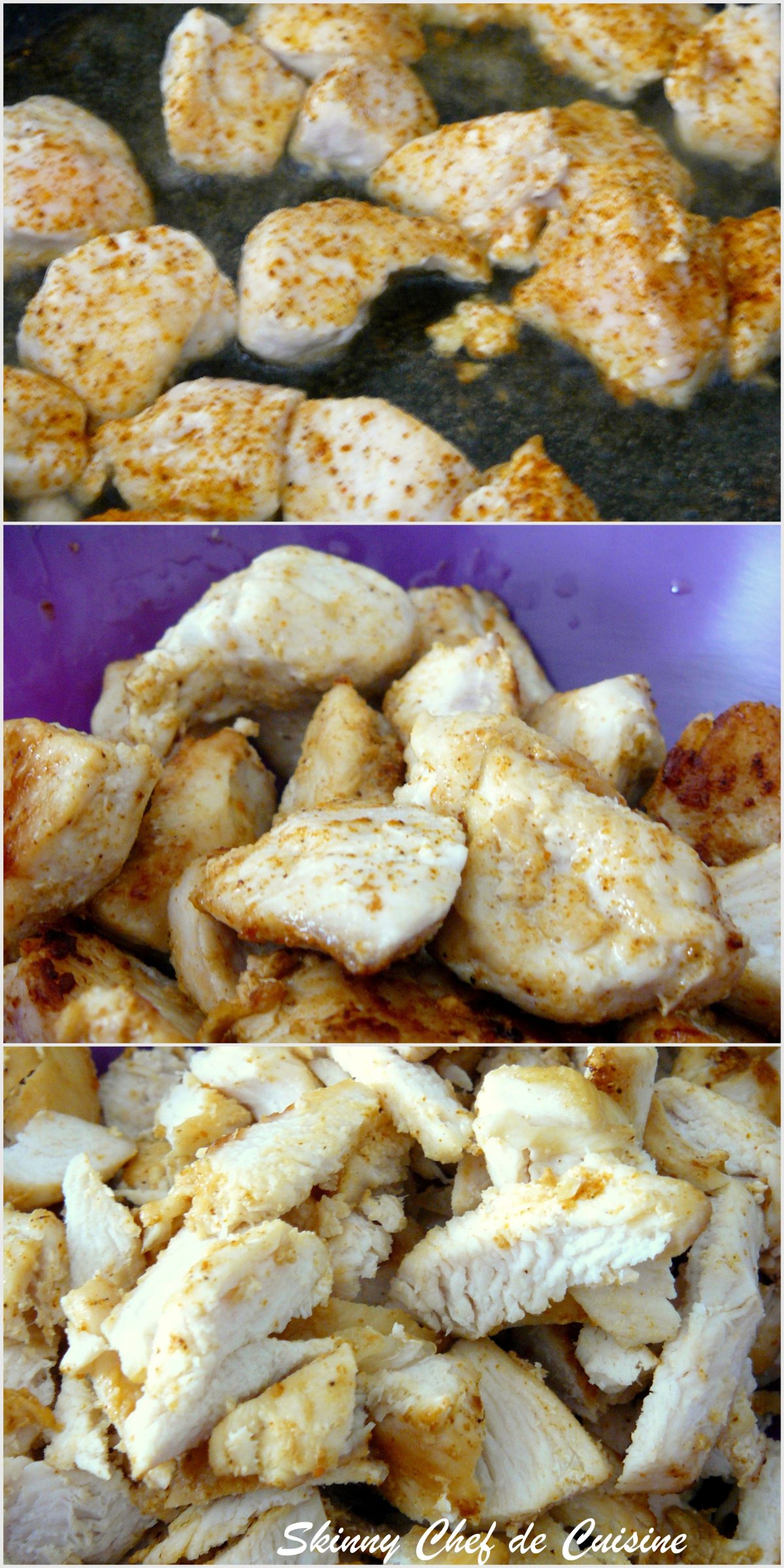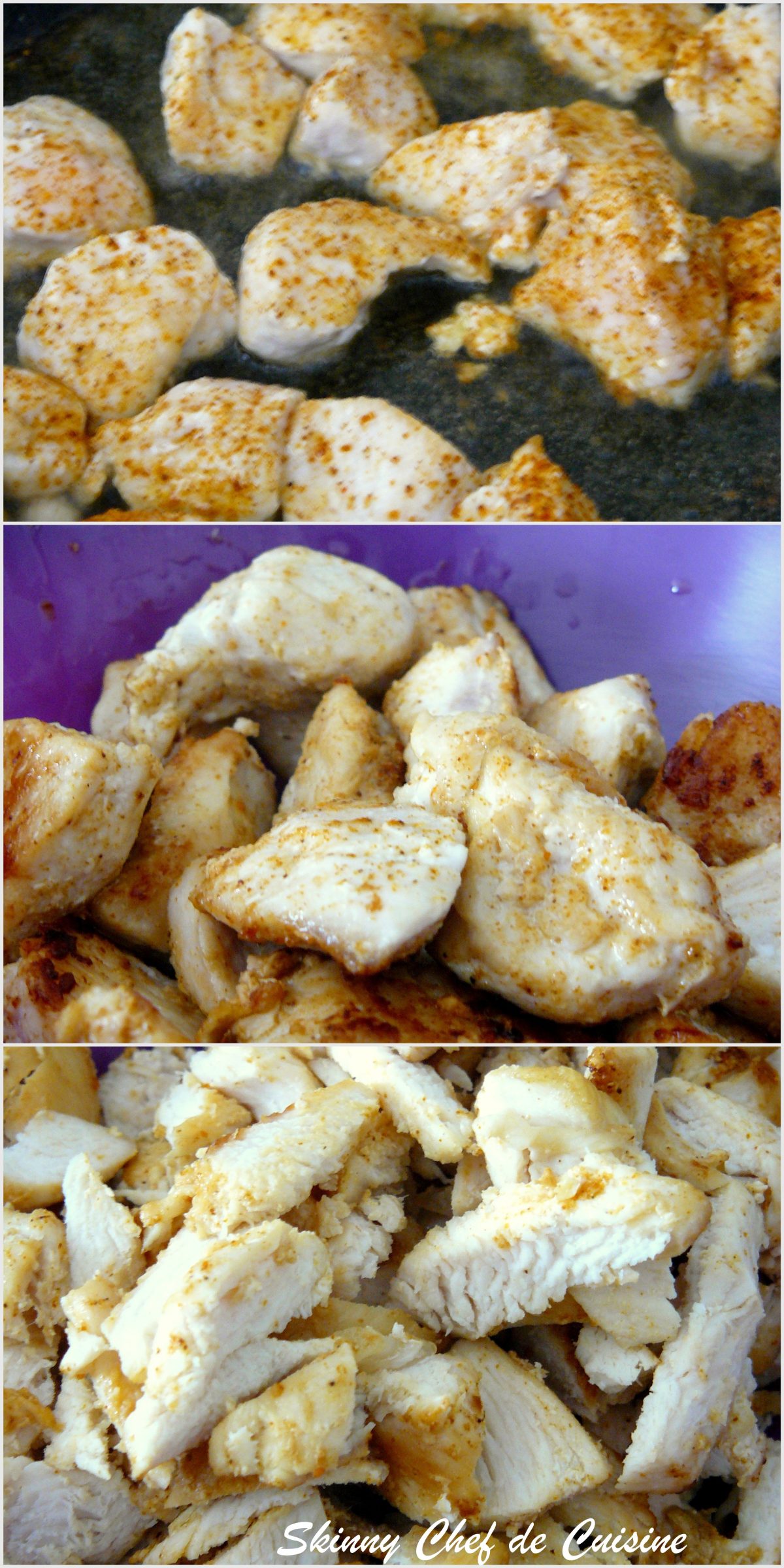 So here's shredded chicken with trio of bell pepper sandwich – a simple, colourful, highly nutritious and delicious sandwich which is perfect for lunch boxes.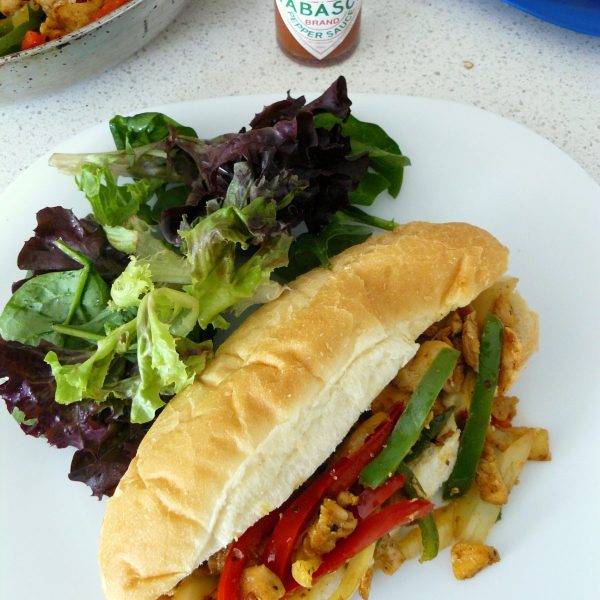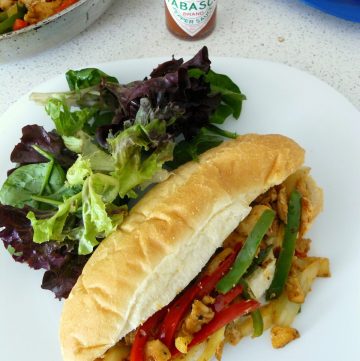 Print Recipe
Shredded Chicken Sandwich
Ingredients
Boneless chicken pieces – 250 gm

Nando's peri peri salt – to season

Red bell pepper/capsicum – 1 cup

cut into long strips

Green bell pepper/capsicum – 1 cup

cut into long strips

Yellow Dutch bell pepper/capsicum – 1 cup

cut into long strips

Vegetable oil – to shallow fry the chicken pieces

Salt – to season

Pepper – to season

Tabasco hot sauce

Hot dog roll – 2
Instructions
In a bowl, rub the chicken pieces with Nando's peri peri salt and keep aside for 15 minutes.

Heat oil in a nonstick pan and shallow fry the chicken pieces till cooked well. Remove and drain excess oil by placing on paper napkins

Cut the chicken pieces into long and thin strips.

Drain excess oil from the pan in which you cooked chicken leaving about 1-2 tbsps behind.

Add the bell peppers and sauté on high heat for 30 seconds. Season with salt and pepper.

Return the chicken pieces to the pan and sauté again for another minute. Remember not to overcook the bell peppers to retain freshness and crunch.

Slit the hot dog roll and fill the stuffing. Drizzle Tabasco for the extra hot punch or use any sauce of your liking.

Serve with a fresh leaf salad on the side.