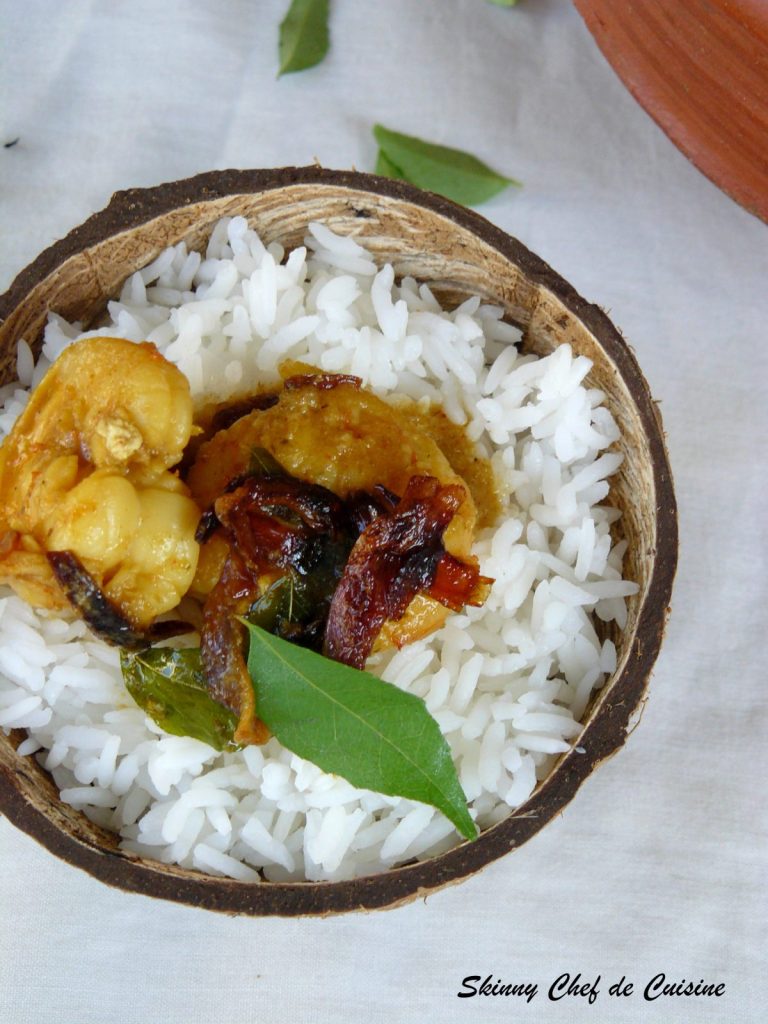 I have made some amazing friendships and relationships over the years but none has been as profound an experience as getting to know Seems Nair. We are good friends 'virtually' sharing our passion and love for food and I definitely look forward to a future where both of us can sit down over a cuppa coffee and chat for endless hours. She is probably the 'most positive' person that I have encountered in a long time – living life to the fullest, enjoying every second and doing things that keeps her happiest. Every time I have a chat with you Seems, I become more aware of what life and happiness is all about – thanks dear, beyond measure.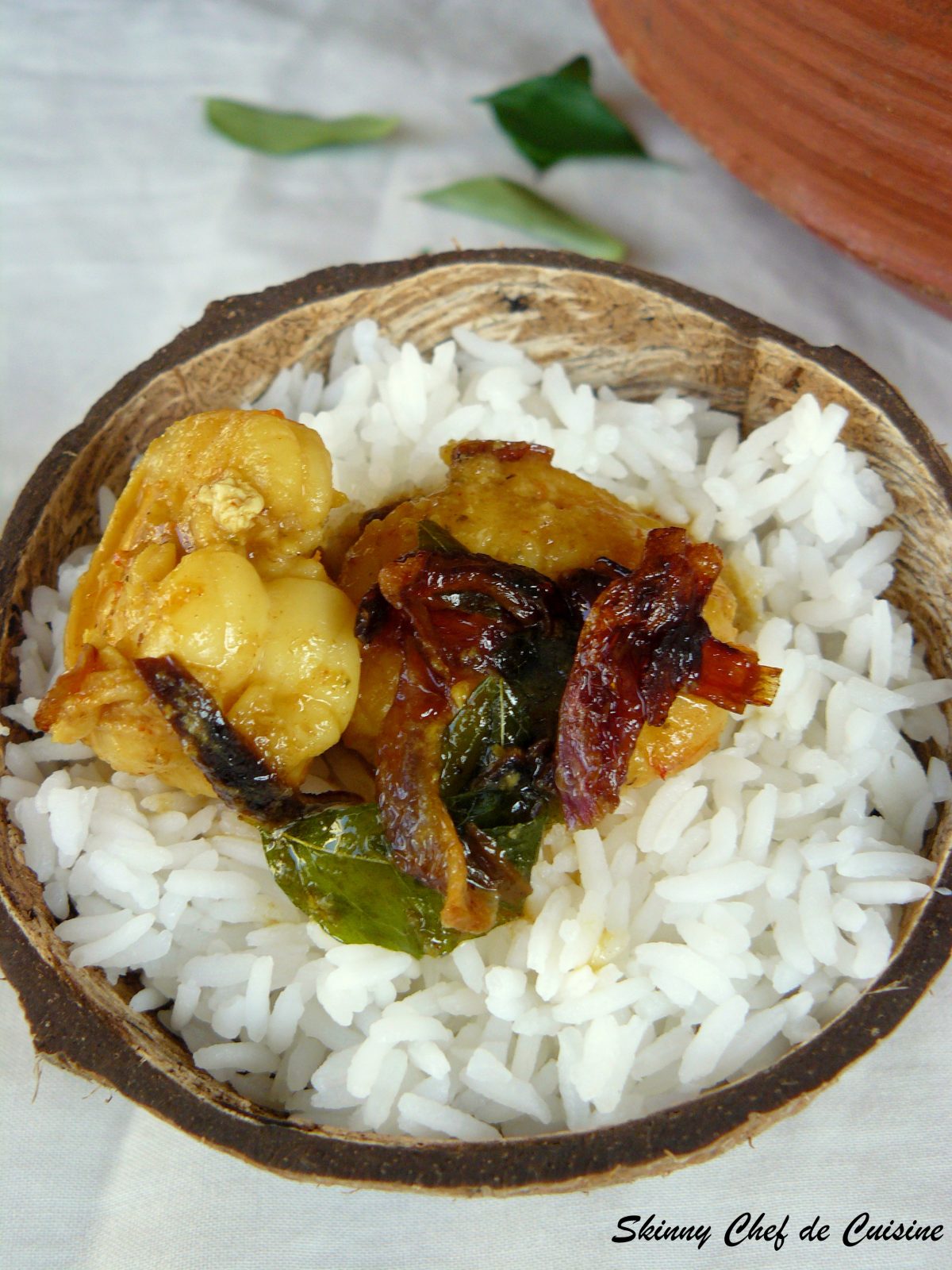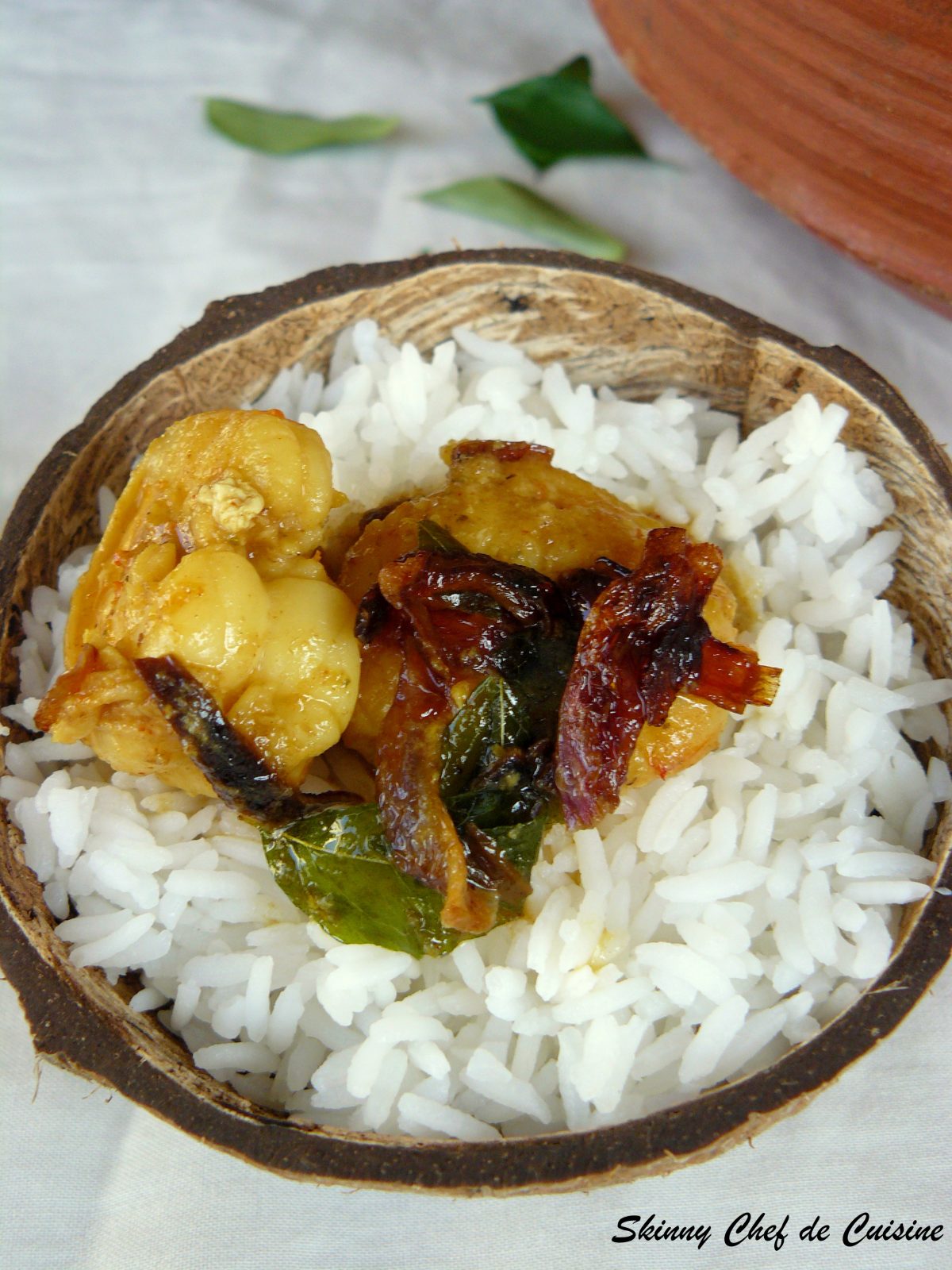 Though our paths had crossed multiple times through the various food groups, the first time I interacted with her personally was over this recipe. She had posted this as a response to a vegetarian theeyal recipe I had posted. Being the kind-hearted soul she is, inboxed me the recipe to be tried out long back. So Seems, my tribute to your Chemeen theeyal recipe which is just as awesome as you are!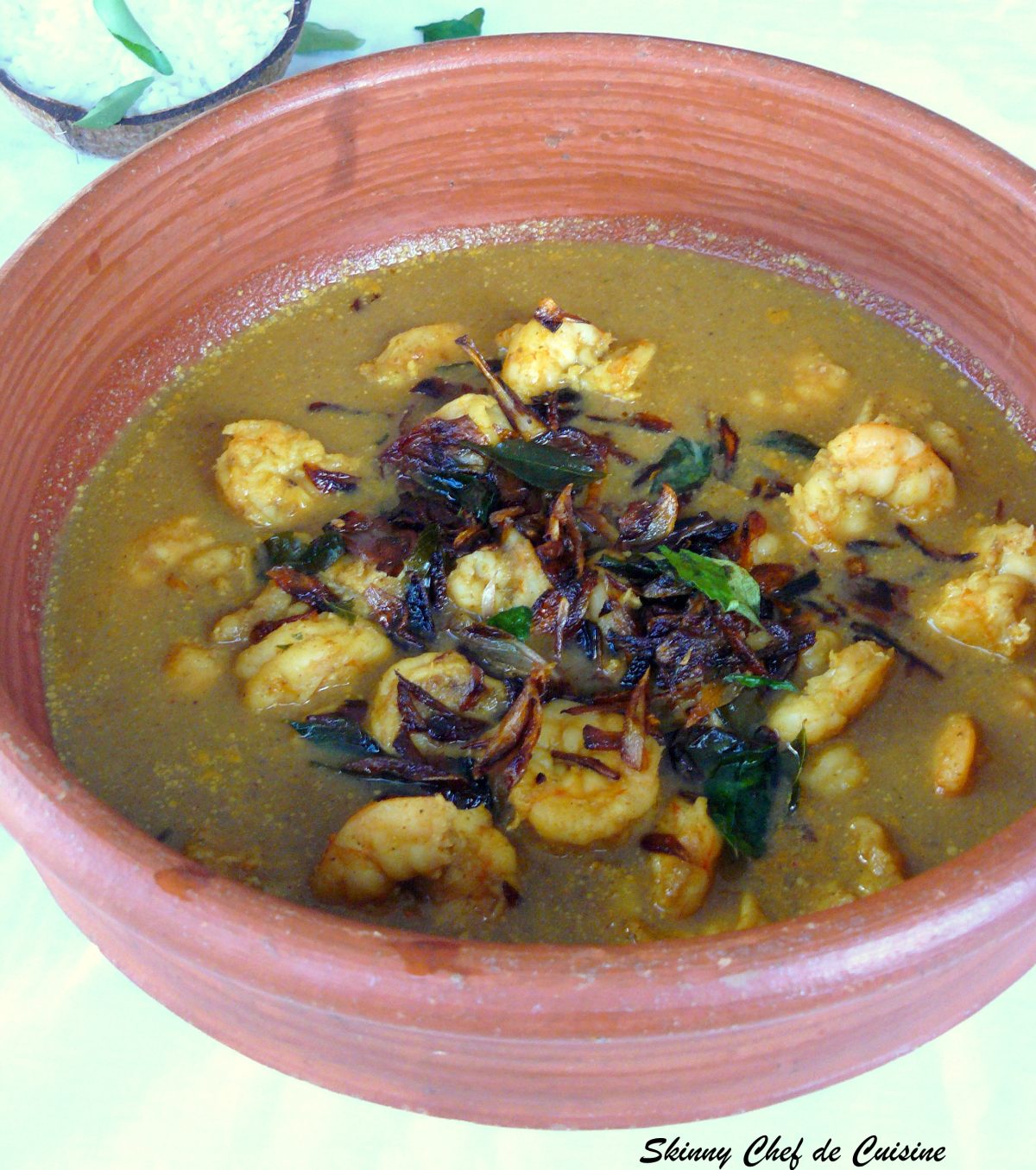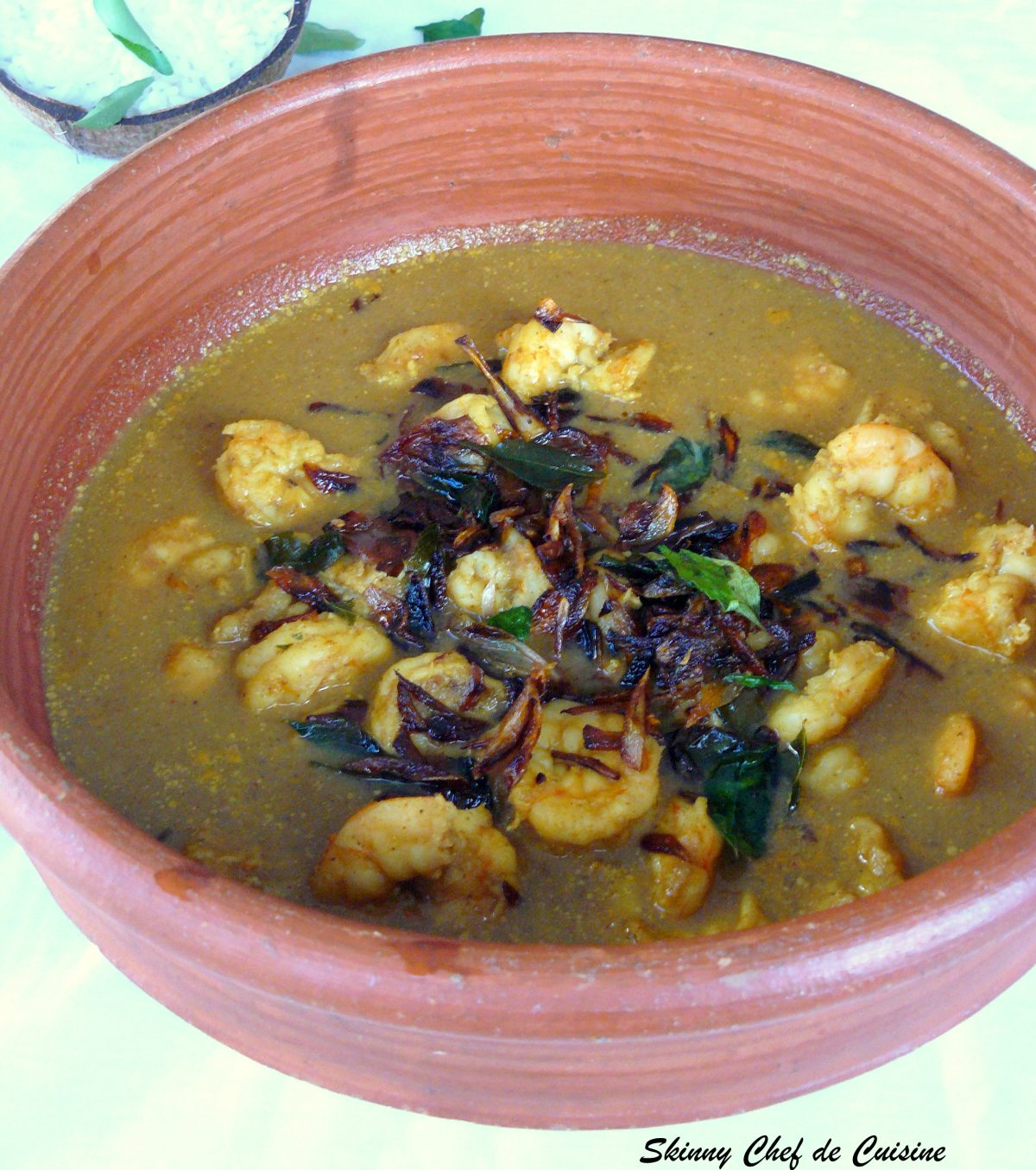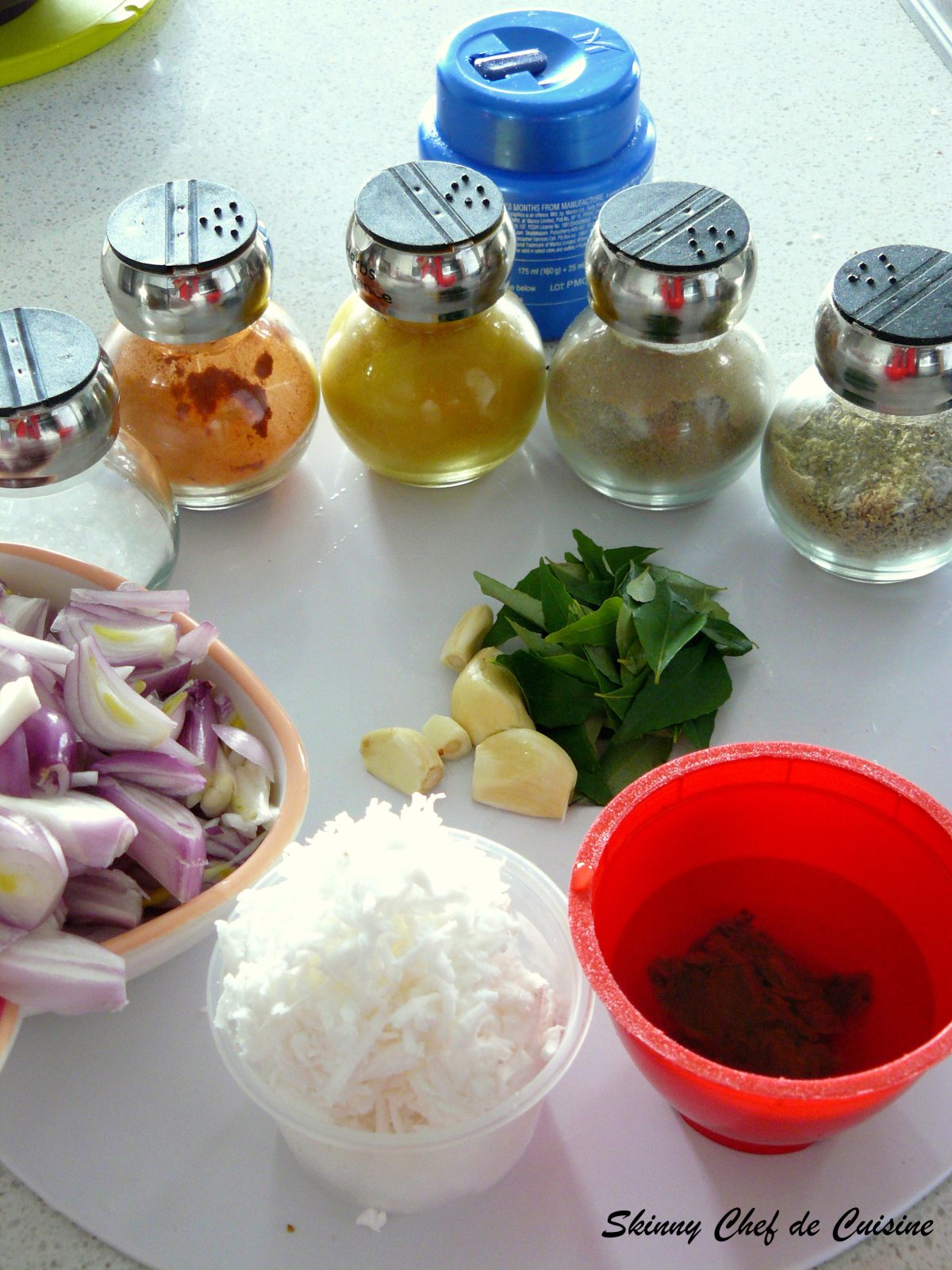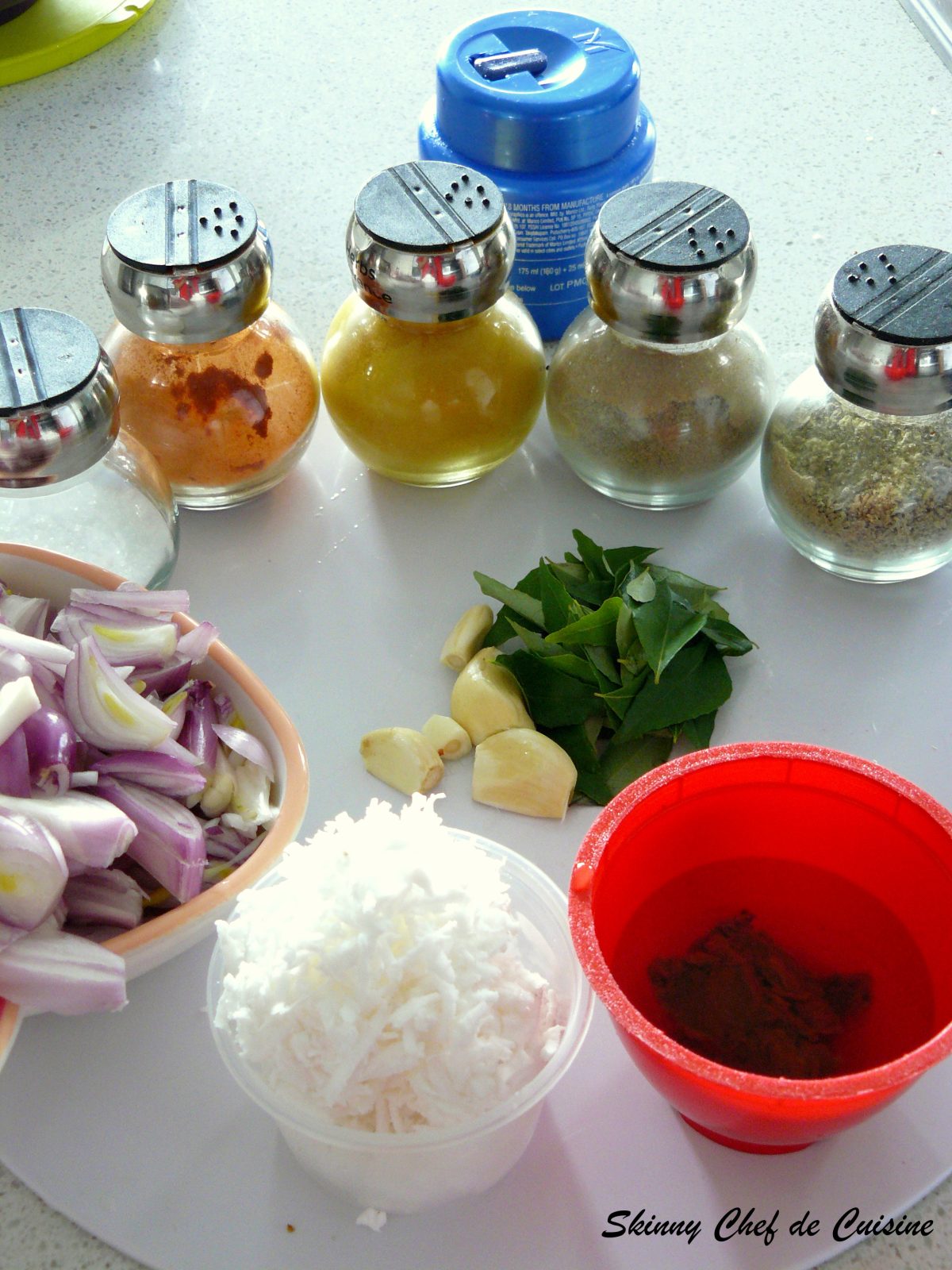 Now coming to the dish, theeyal is a popular South Indian curry which is usually best eaten with white rice. The star ingredients of a theeyal are coconut, shallots and fennel which give it an earthy, robust and rustic flavour. You can either make a vegetarian version by adding tomatoes or ladysfinger/okra or a non vegetarian one using prawns like this dish.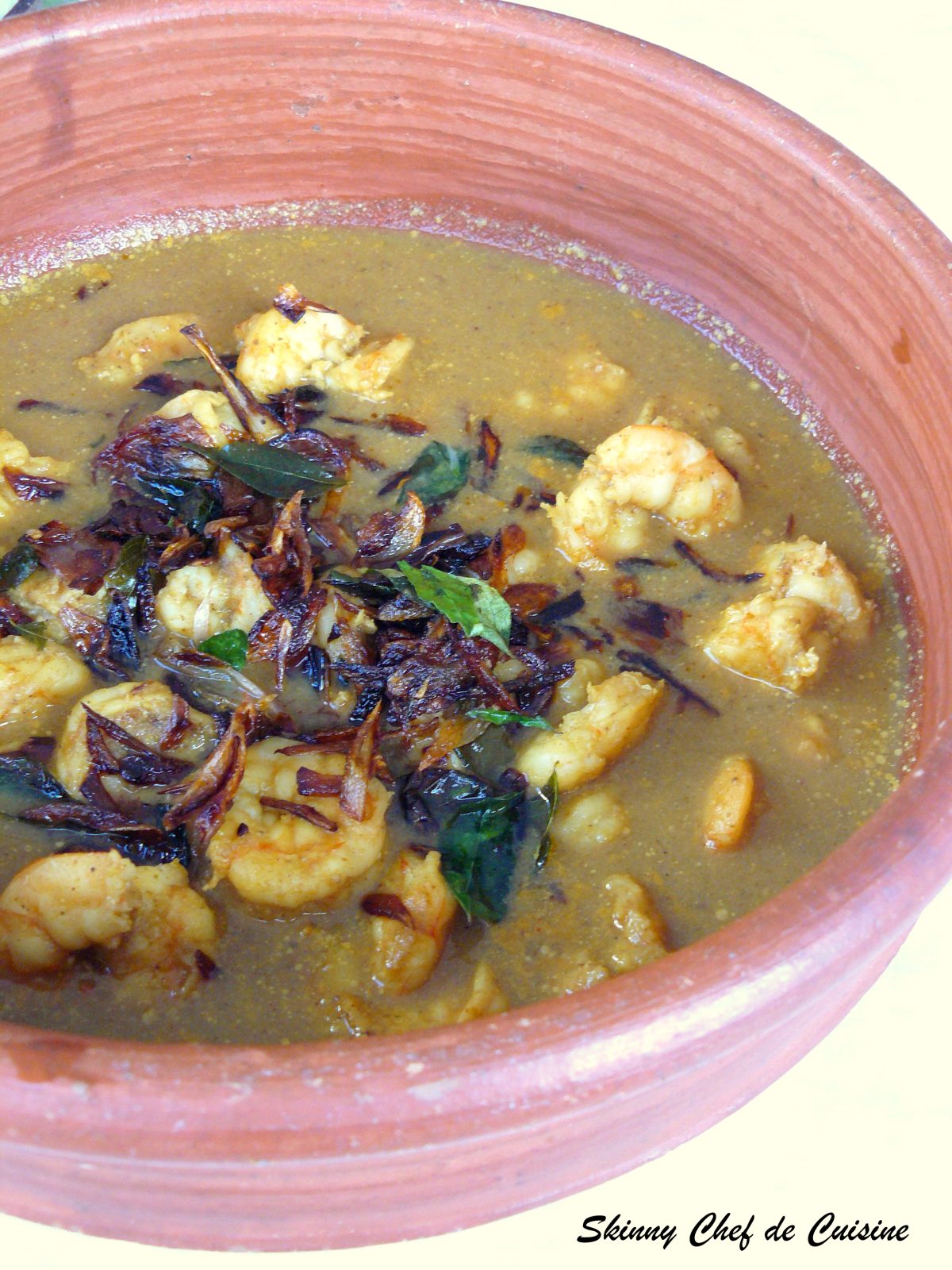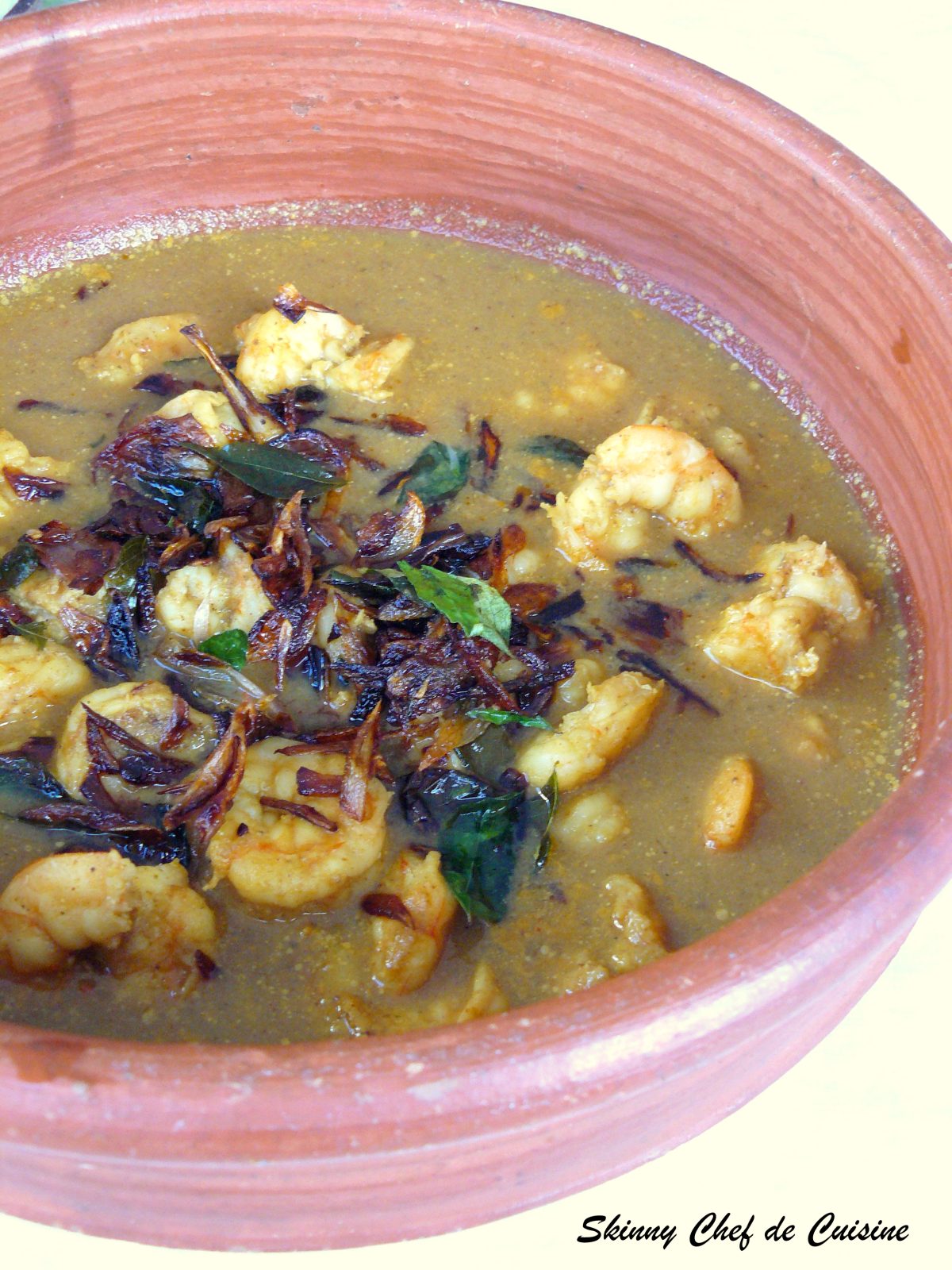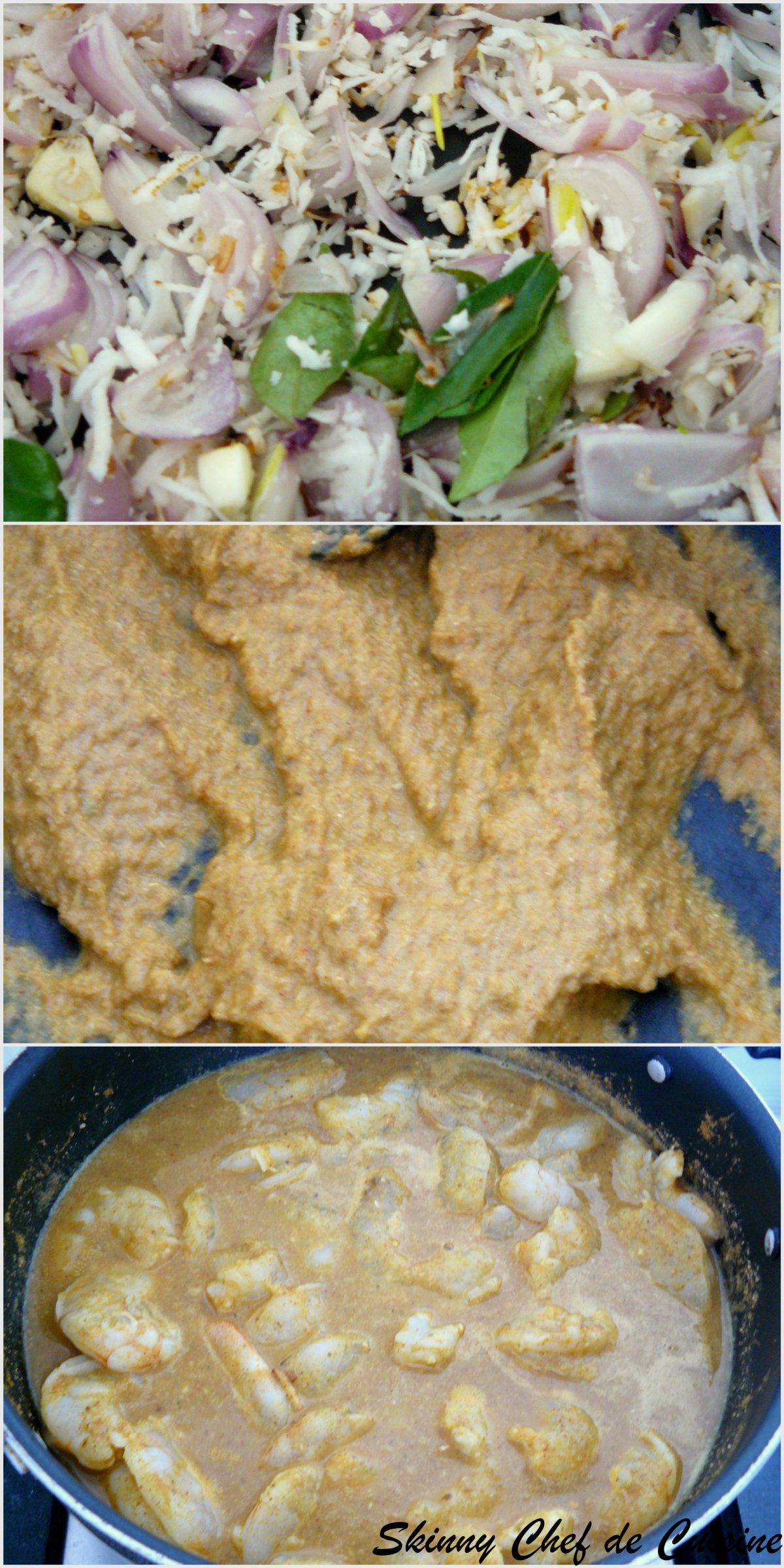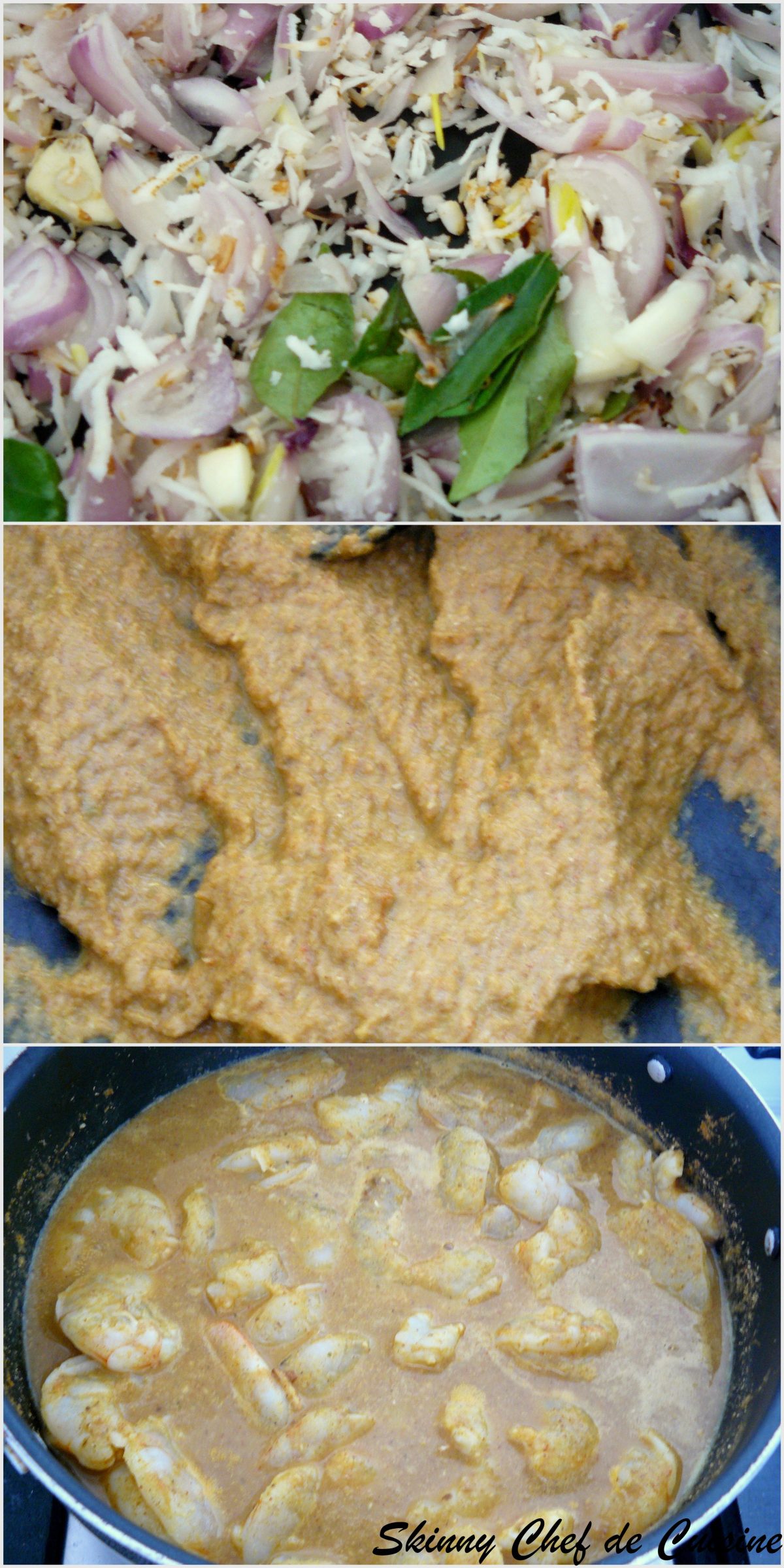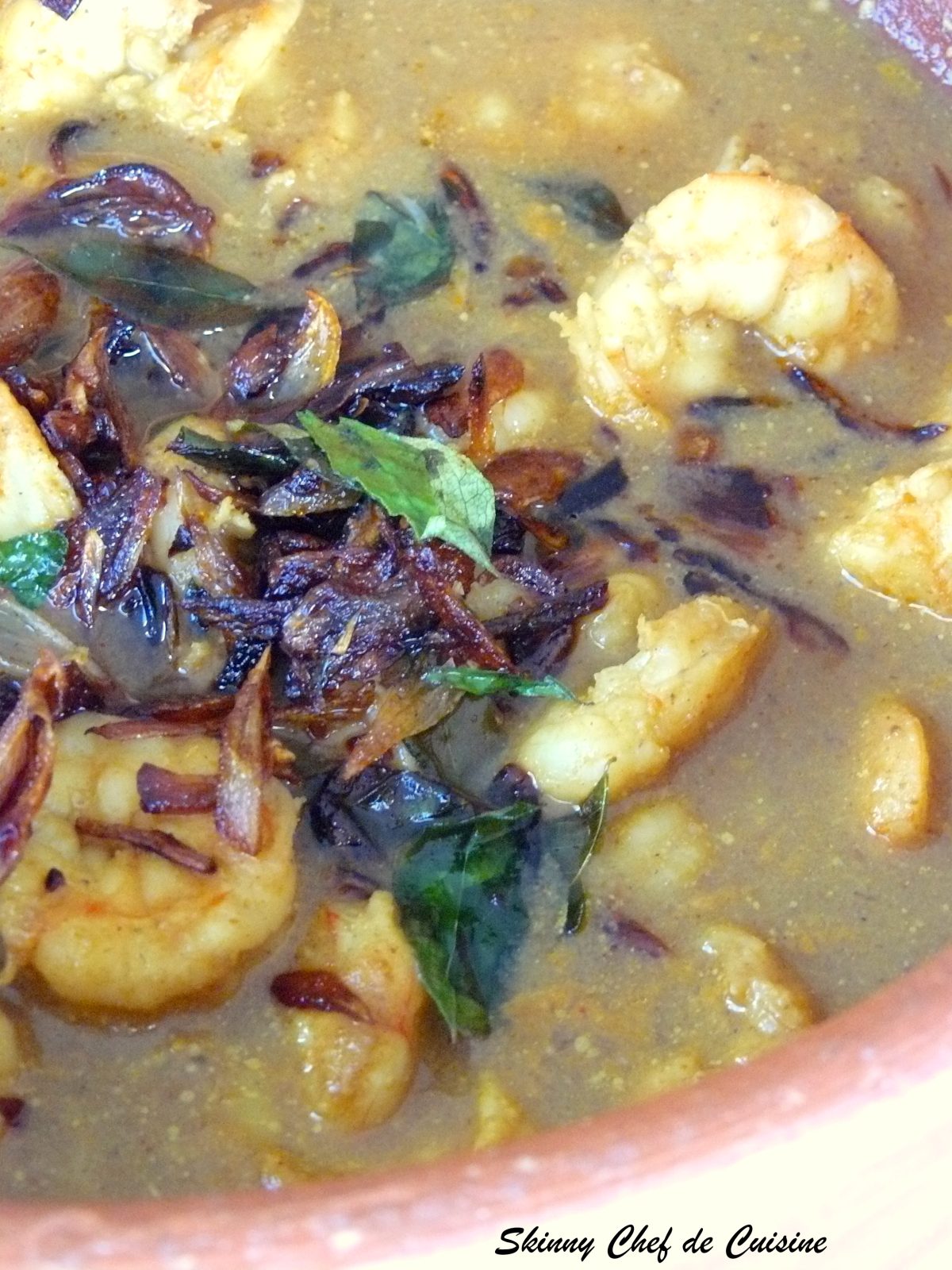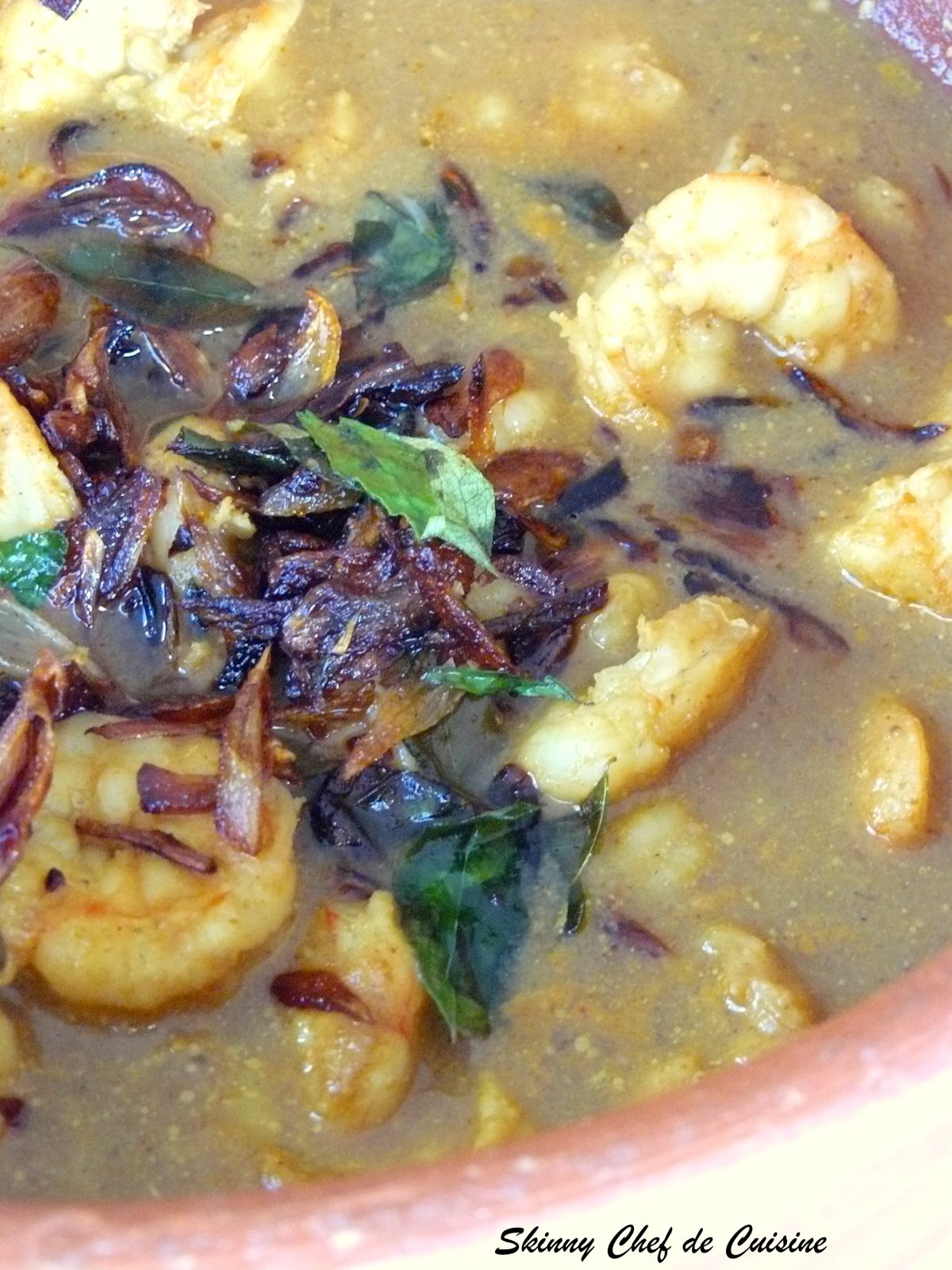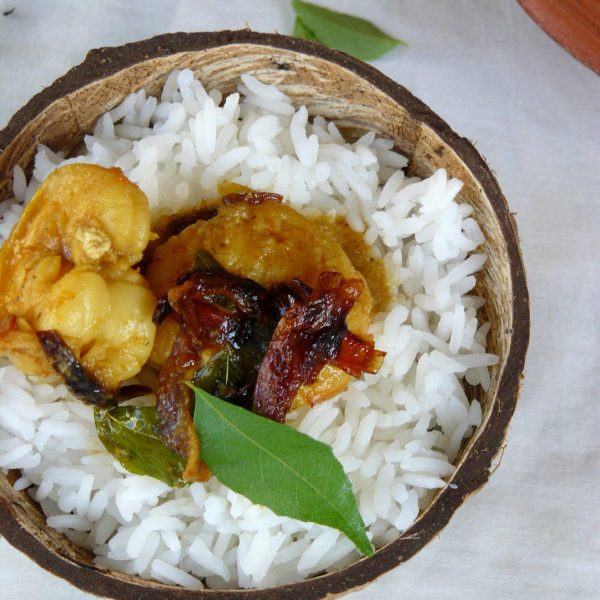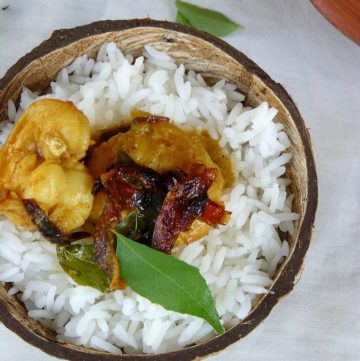 Print Recipe
Chemeen Theeyal
Ingredients
Prawns – 500gm

shelled and de-veined

Shallots/small onion – 10-15

depending on size, sliced finely

Garlic – 3 cloves – finely chopped

Shredded coconut – 1 cup

Curry leaves – 3 sprigs

use only the leaves

Red chilli powder – 2 tsp

Coriander powder – 3 tsp

Turmeric powder – ½ tsp

Tamarind – a small ball

soaked in water (should give about 2 tbsp of thick extract)

Coconut oil – 1 tbsp

Fenugreek powder – ¼ tsp

Salt – to season
Instructions
In a non stick pan, dry roast (on low flame) the shredded/grated coconut along with half of the curry leaves, half of the sliced onions and garlic till light brown. Take care not to burn the coconut as this will lend a bitter taste to the dish. When almost done, add turmeric powder, chilli powder and coriander powder.

Cool this well and grind to a smooth paste with just enough water.

In another kadai or earthenware pot (if you have, use it), add this ground paste, tamarind extract and 1 cup of water. Season with salt and bring to boil.

Add the prawns and cook till done. Add more water if necessary to get the semi-thick consistency.

Make a tempering with the remaining sliced onions and curry leaves. Add this as a garnish to the dish and stir through just before serving.

Serve hot with steamed white rice.