I have made some amazing friendships and relationships over the years but none has been as profound an experience as getting to know Seems Nair. We are good friends 'virtually' sharing our passion and love for food and I definitely look forward to a future where both of us can sit down over a cuppa coffee and chat for endless hours. She is probably the 'most positive' person that I have encountered in a long time – living life to the fullest, enjoying every second and doing things that keeps her happiest. Every time I have a chat with you Seems, I become more aware of what life and happiness is all about – thanks dear, beyond measure.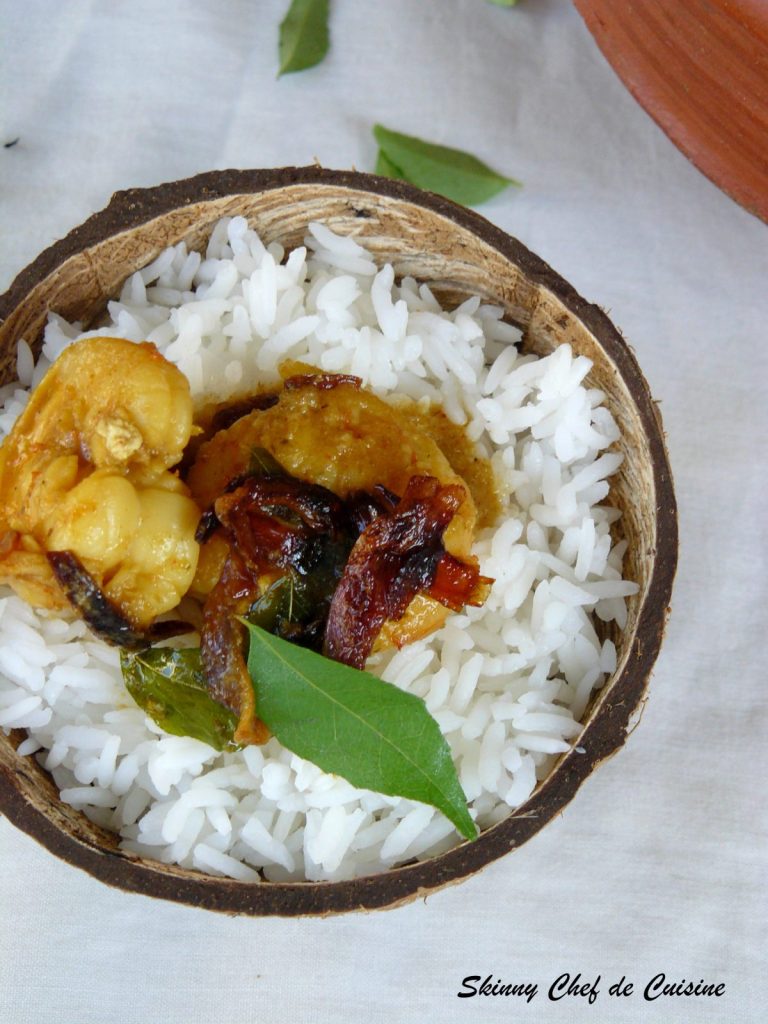 Though our paths had crossed multiple times through the various food groups, the first time I interacted with her personally was over this recipe. She had posted this as a response to a vegetarian theeyal recipe I had posted. Being the kind-hearted soul she is, inboxed me the recipe to be tried out long back. So Seems, my tribute to your Chemeen theeyal recipe which is just as awesome as you are!
Now coming to the dish, theeyal is a popular South Indian curry which is usually best eaten with white rice. The star ingredients of a theeyal are coconut, shallots and fennel which give it an earthy, robust and rustic flavour. You can either make a vegetarian version by adding tomatoes or ladysfinger/okra or a non vegetarian one using prawns like this dish.