I have always been a 'soup lover' as long as I can remember. But for a major chunk of my life, satisfied this craving through supermarket-bought instant soups, especially those made by Knorr. Recently, I have started making soups at home and I must say, homemade soups are much more delicious than the store-bought ones. Let's not even start talking of how nutritious the home made ones are!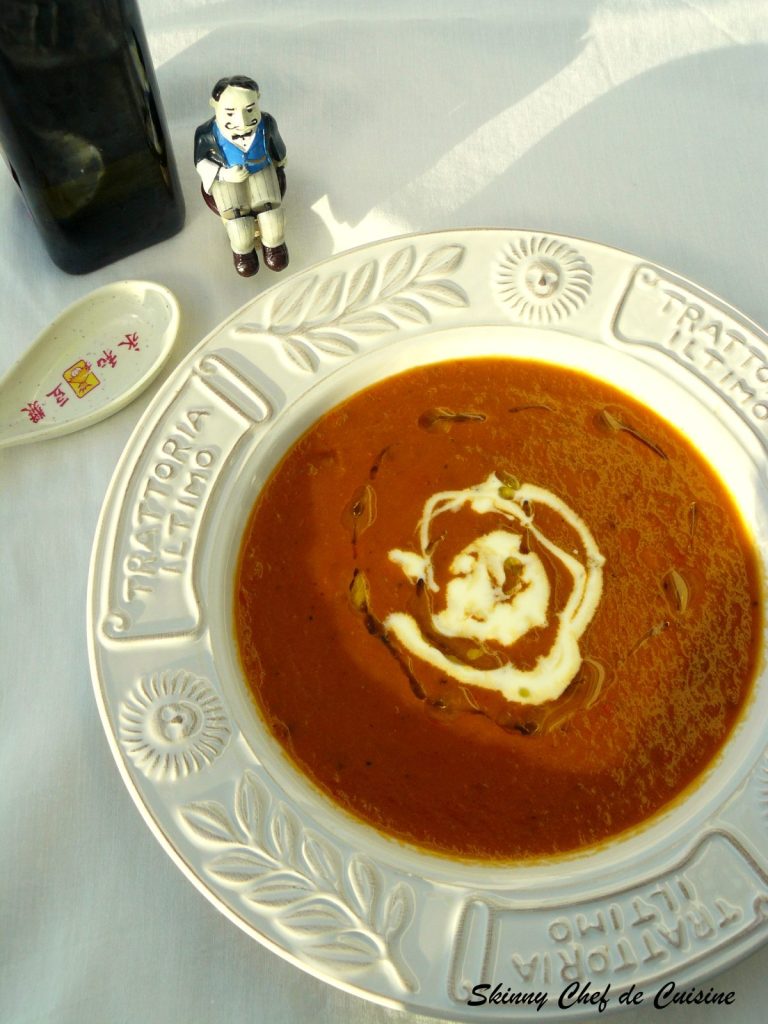 And the one person whose recipes and posts have inspired and encouraged me to make soups is Nanditha, the health foodie who runs an awesome Facebook page, Kitchening About.
This roasted bell pepper soup is nothing like I have had before. Using roasted veggies for making a soup is new for me and I must say, I have fallen in love with it. Instead of using just one type of bell pepper/capsicum, I used three different varieties/colours to up the nutrition quotient. The earthy, rustic flavour that roasting lends to the sweet bell peppers makes this dish super yummy. I prepared a huge bowl wanting to freeze some for the week but it was so delish that the three of us finished it in one sitting.
This soup can be prepared ahead of time and is a perfect party soup. Add a dollop of fresh cream just before serving and start off your dinner party in style!
Roasted bell pepper soup – bursting with earthy, rustic sweet flavours.