Don't get me wrong – I am not a football enthusiast. In fact, I am not an enthusiast as far as any kind of sports or games go. My idea of a game is still Monopoly!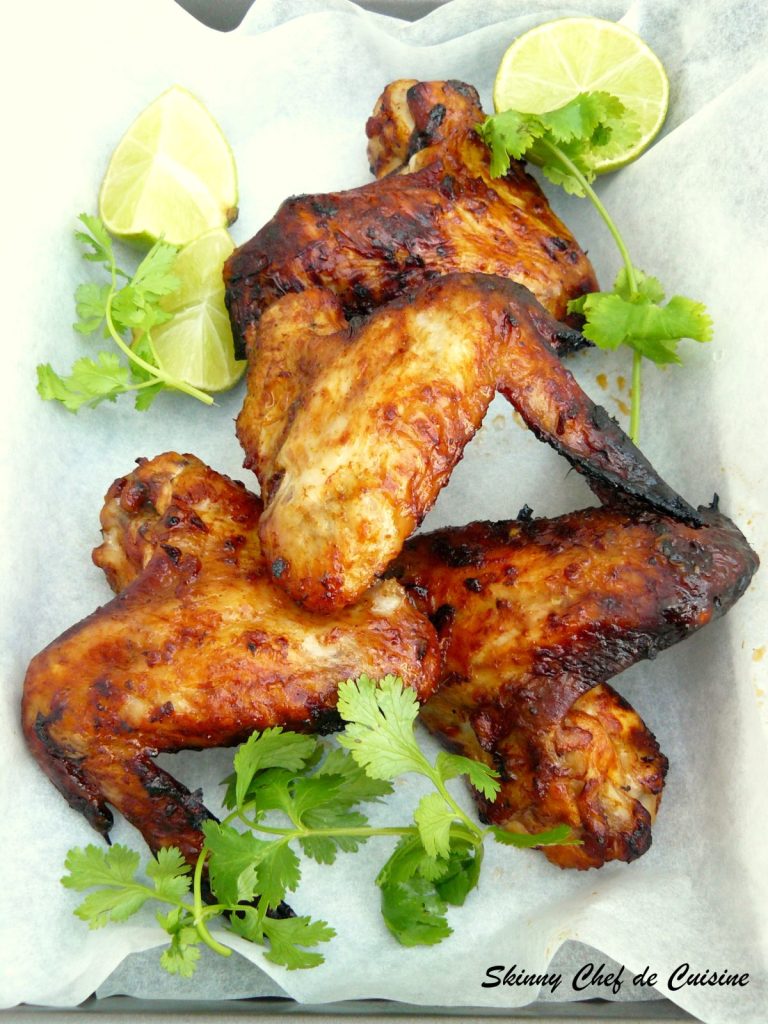 And if you are like me, go ahead and Google 'Super bowl' (psst, I won't tell anybody)

Having said that, being a part of the food blogosphere, I couldn't help knowing this entire genre of food that has come to be called 'Super bowl food'. All kinds of finger food, especially spicy, meaty ones find its place here. And being a hardcore American genre, chicken wings seem to feature right on top of the list.

Now, there can't be too many recipes for chicken wings right! This is my version – which is as sweet, sticky, spicy and delicious as all the other zillions of recipes out there. I grilled the chicken wings in an oven instead of a barbeque (I still don't own a barbie!) and so this recipe will help all those who don't have one either.
Grilled chicken wings – sweet, spicy, sticky, finger-licking good!