A nourishing and healthy vegetarian dish, this Baby Spinach Dal served with rice is the perfect weeknight meal. A variety of different lentils are used as the base along with greens to boost protein and nutrient content. And the addition of grated coconut lends the most delicious creamy texture.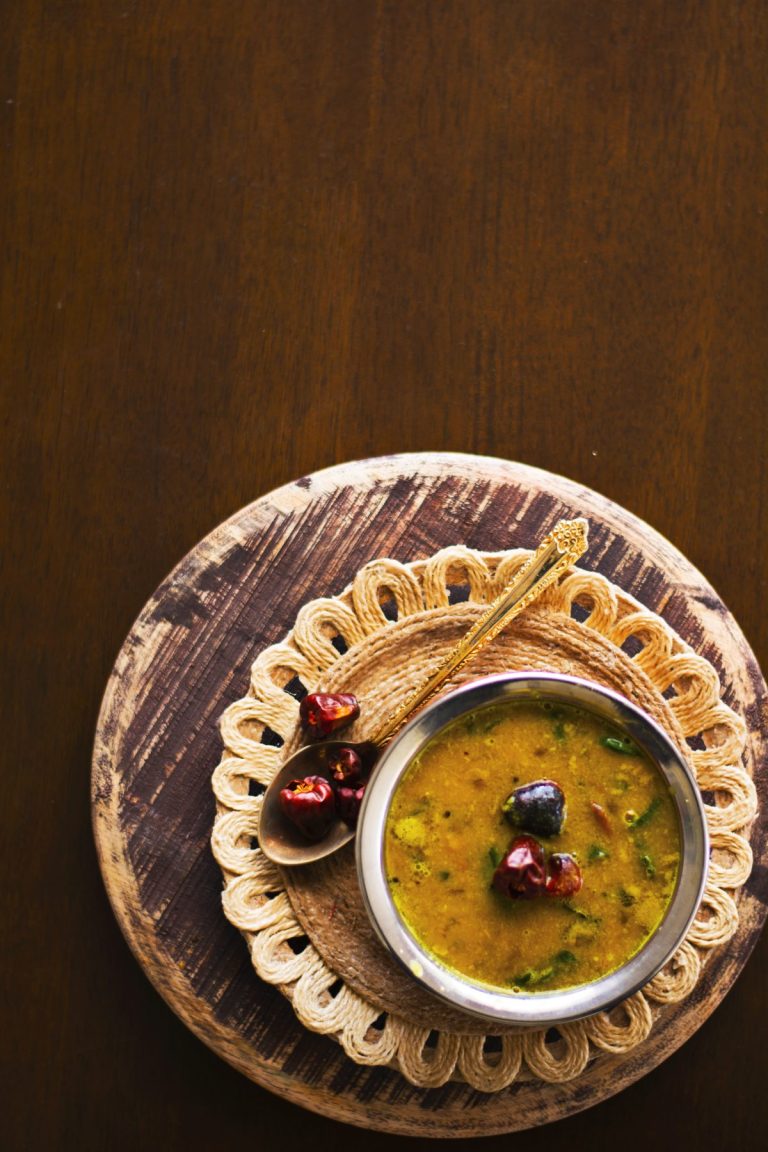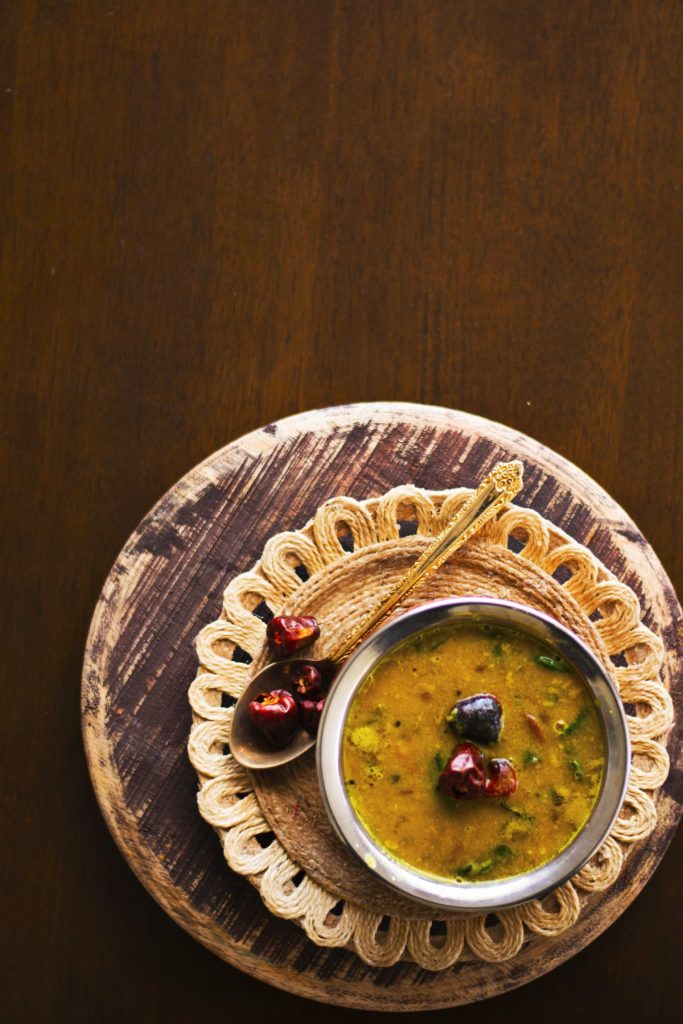 This recipe is a variation of a traditional Kerala-style spinach lentil curry. Usually this dish is prepared using toor dal (yellow pigeon peas) and green spinach leaves. I decided to use a mix of lentils and pulses (often referred to as soup mix) along with baby spinach leaves.

The rationale behind using the soup mix to make this baby spinach dal was to 'up' the protein quotient of the dish making it a much healthier version. In fact, it can be taken as a lentil soup to boost energy rather than as an accompaniment for white rice. And I prefer using lentils in the boiled and mashed form (my hubby can't pick up the lentils and throw it away then, rite). It's a cheat – but I am happy as long as the family stays healthy.

There are usually two types of soup mixes sold; one is a mix of only lentils while the other (as I have used) is a mixture of lentils and pulses. There are atleast 8-10 different lentils and pulses in this mix and forms the base for this warm and nourishing curry/soup.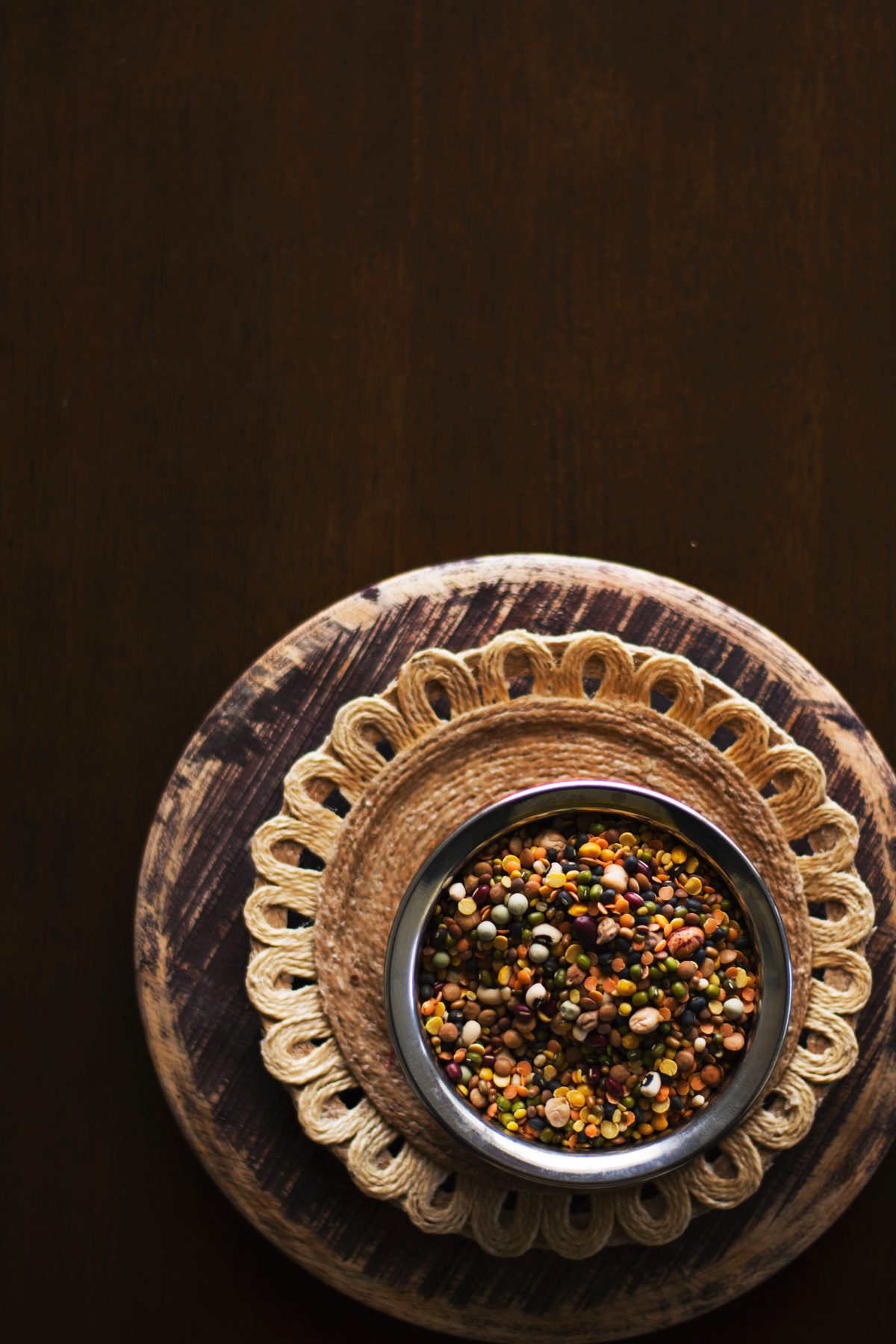 You can also replace spinach with other leafy greens; in fact, I have tried this recipe with beet greens, bok choy, drumstick leaves etc. and the result has been great every single time. I like to use baby spinach when I am pressed for time. There is no need for any extra cleaning apart from wash and dry.

So let's get cooking this protein packed and delicious baby spinach dal…
But before that, here are three other delicious lentil/dal recipes to try out;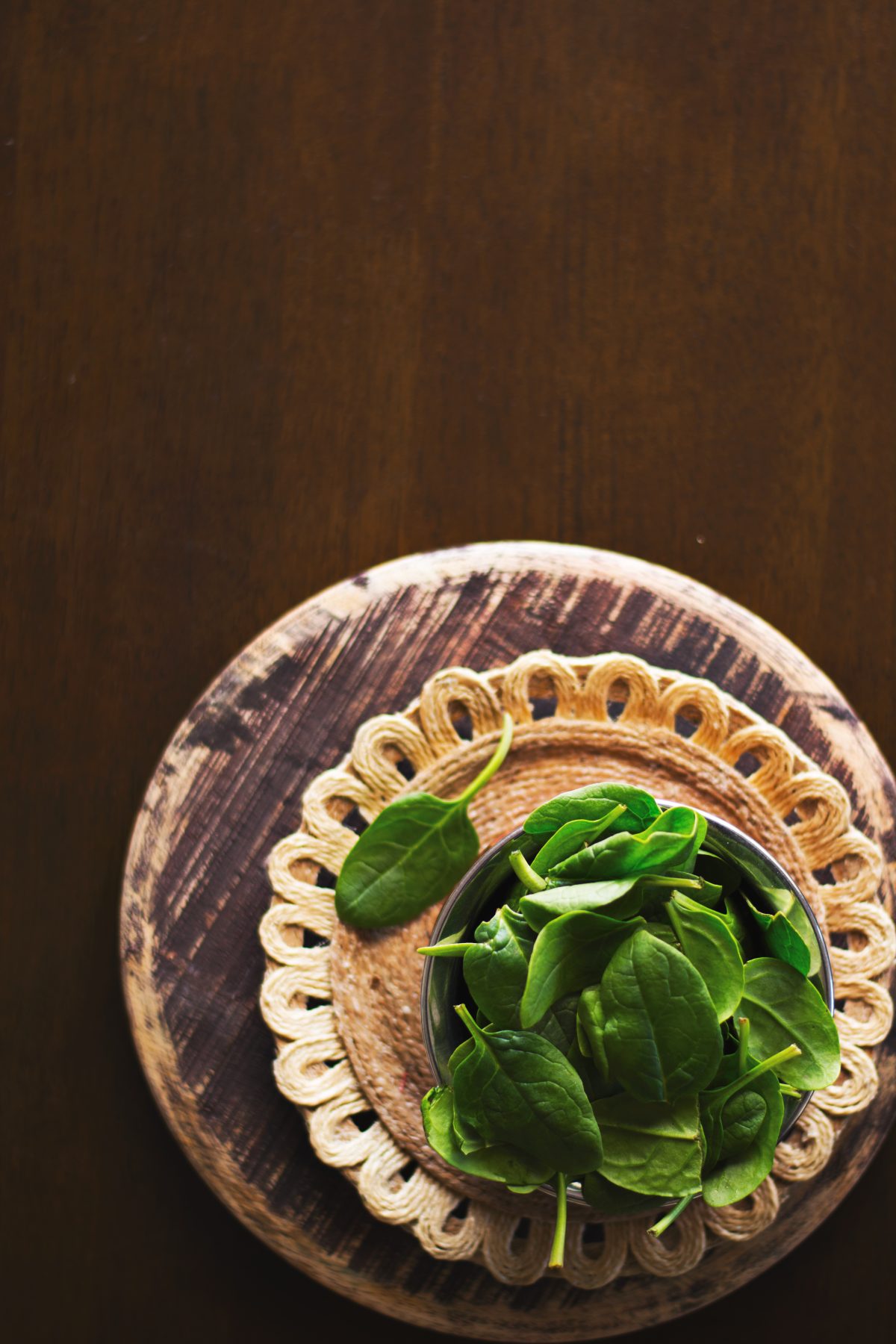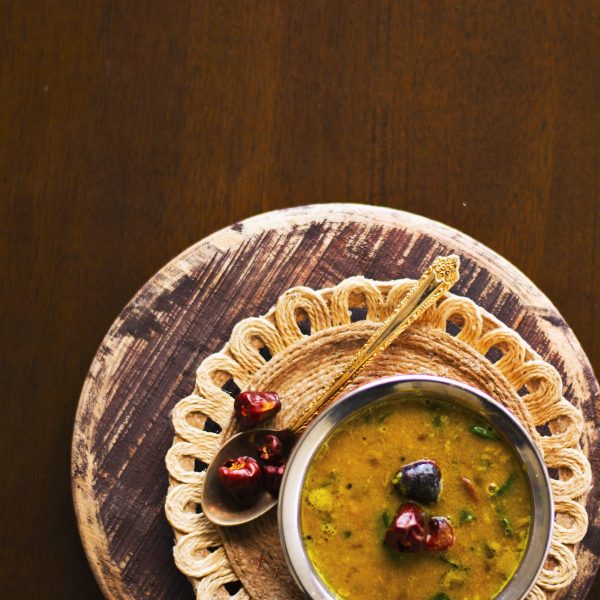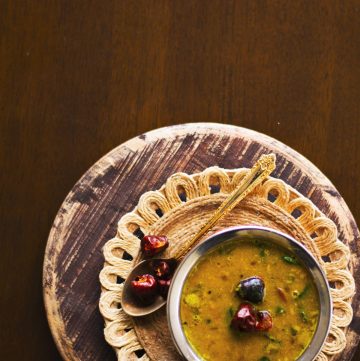 Print Recipe
Baby Spinach Dal
Ingredients
Soup Mix – 1 cup; soaked overnight

Baby spinach leaves – 2 cups

Turmeric powder – ½ tsp

Salt – to season

Grated coconut – ¾th cup

Green chillies – 2 – 3

Garlic – 3 cloves

Jeera/cumin seeds – 1 tsp

Vegetable oil – 1 tbsp

Mustard seeds – ½ tsp

Curry leaves – 2 sprigs

Dry red chilli – 3
Instructions
Soak the soup mix overnight so that the cooking time is reduced. Pressure cook the lentils with a pinch of turmeric powder and salt to season till soft and almost mushy. Open and mash lightly.

Blend coconut, green chillies, garlic and cumin seeds to a fine paste with a little water and keep aside.

To the mashed lentils, add the baby spinach and cook for 1 minute. Then add the coconut mixture and cook for another 2-3 minutes. Add water depending on how thick you prefer the gravy. Taste and season with salt if necessary.

In a pan, heat oil and crackle mustard seeds; add curry leaves and dry red chilli. Add this to the prepared lentils and mix well.

Serve hot with steamed rice or Indian breads; this can also be enjoyed as a soup with crusty bread.
Notes
If you can't get soup mix, just mix equal proportions of the lentils and pulses that you would like to use