The region referred to as Central Travancore in Kerala comprises of the three districts, Alappuzha (Alleppey), Kottayam and Pathanamthitta. The cuisine of this region is quite unique to the rest of the state and boasts of some of the best and well-known dishes that have put Kerala on the world culinary map. But the dishes from this region are not for the faint-hearted; loaded with spices and a generous use of coconut, most recipes are drop-dead fiery but lip-smacking.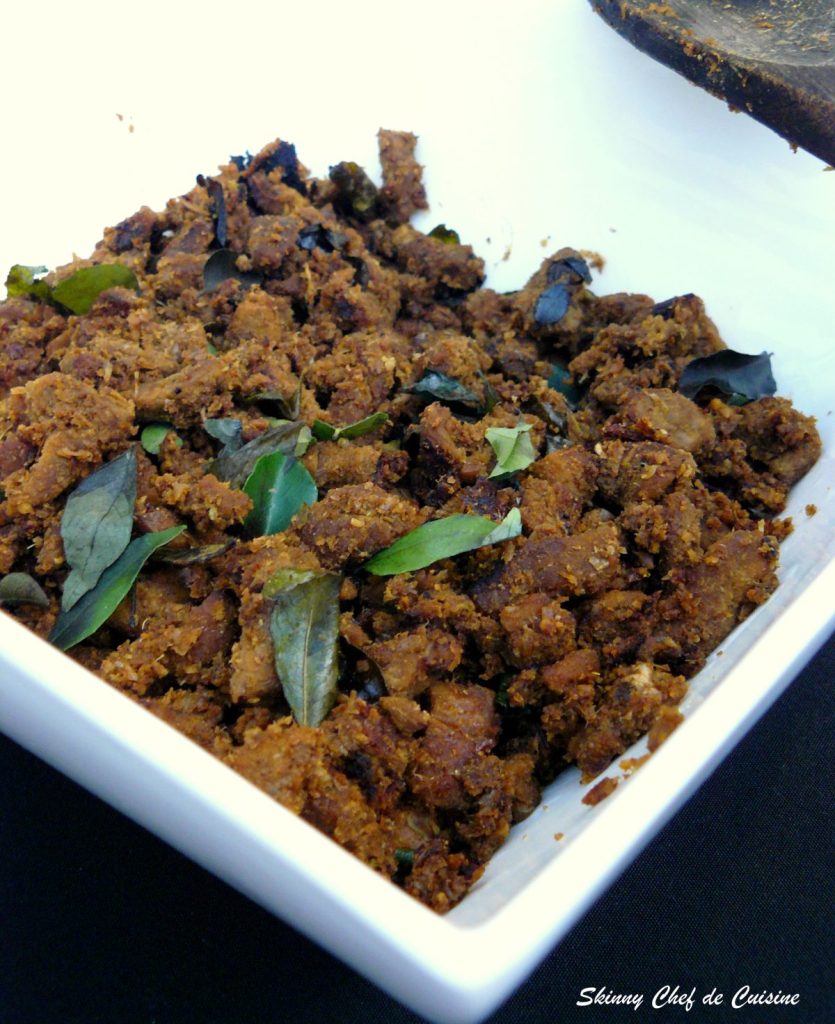 I had never had this dish before and was quite excited when I saw it on Maria's blog, www.mariasmenu.com, (a must visit if you love Kerala cuisine). Like I already titled, it incorporates all the familiar tastes and flavours of the central Travancore region. The flavour is quite similar to beef ularthiyathu (another famous beef dish from the region) but the texture is totally different as the beef is cut into thin, long strips and sautéed dry with a spice-infused coconut powder.

I followed the recipe exactly as written by Maria; her recipes are usually fool-proof and do not and should not be tweaked in any manner. So without much ado, let's get cooking this spicy, coconuty beef podi.