After coming to Melbourne, my culinary world has opened up to so many new ingredients – some of which I did not even know existed in this world. And one among those is the purple asparagus! I have had green asparagus before and have always enjoyed the crunchy texture of these stalks. So when I came across these purple ones at the local farmer's market, I knew I had to try and make something interesting with it.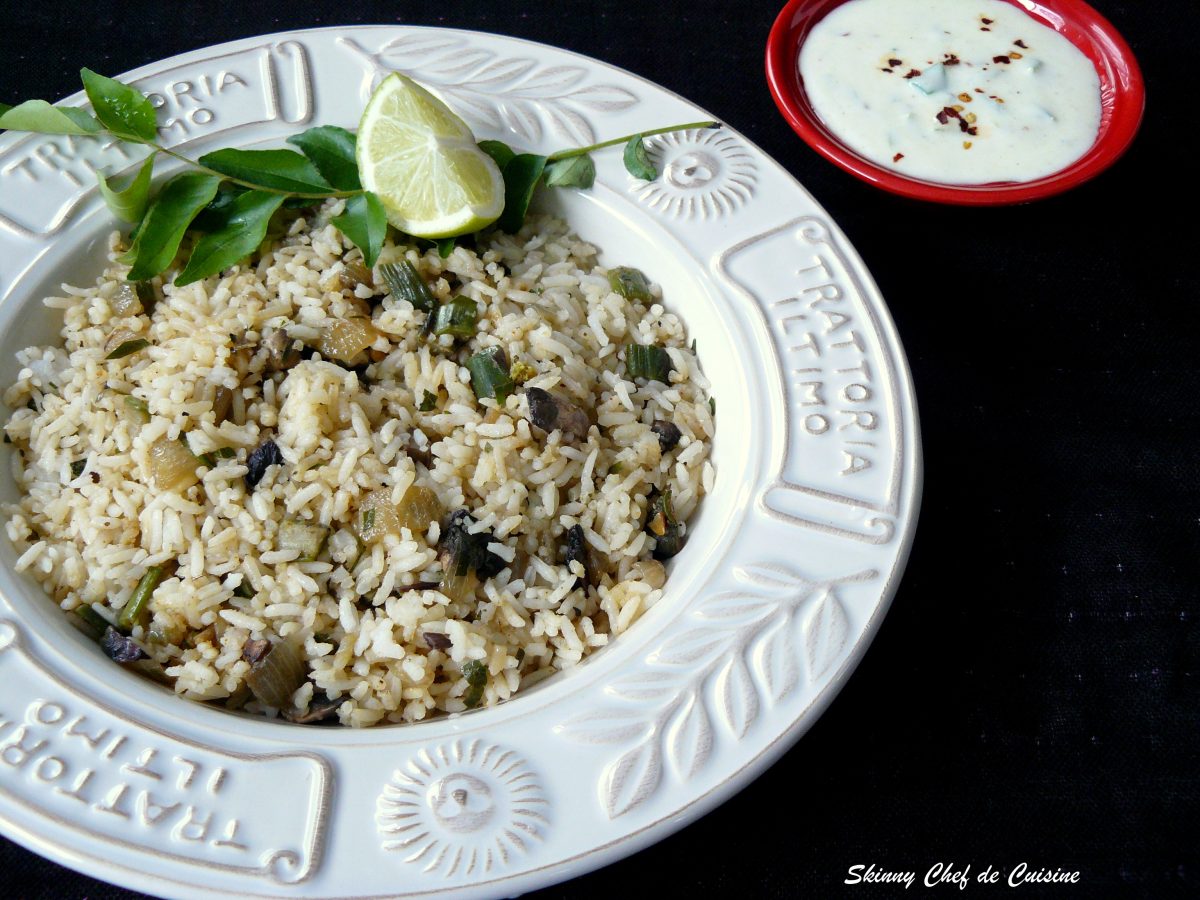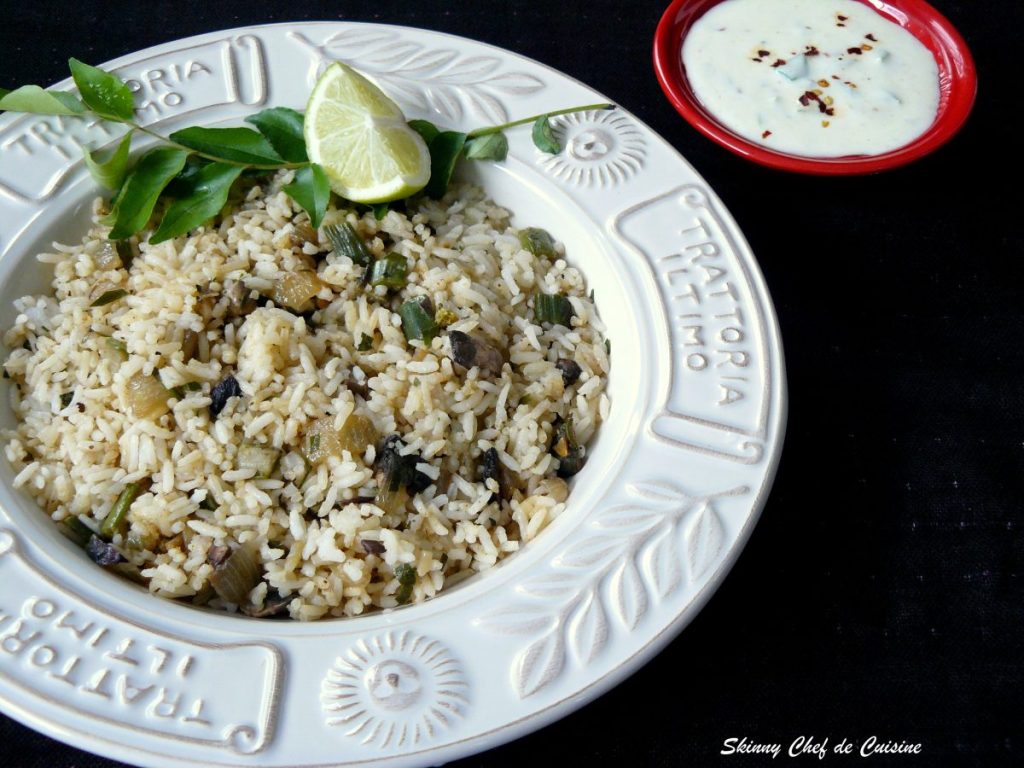 I have always had asparagus as an accompaniment, roasted or blanched, with meats. I went ahead and did a rice dish, chopping these beautiful asparagus along with some brown mushrooms and seasoned with hot Cajun seasoning. The result – a pilaf, pulao or fried rice; name it what you want.
This one is a simple and easy to make rice dish, perfect for weekday dinners. Add a cucumber raita/yoghurt dip and you are good to go!
Now, let's get cooking….