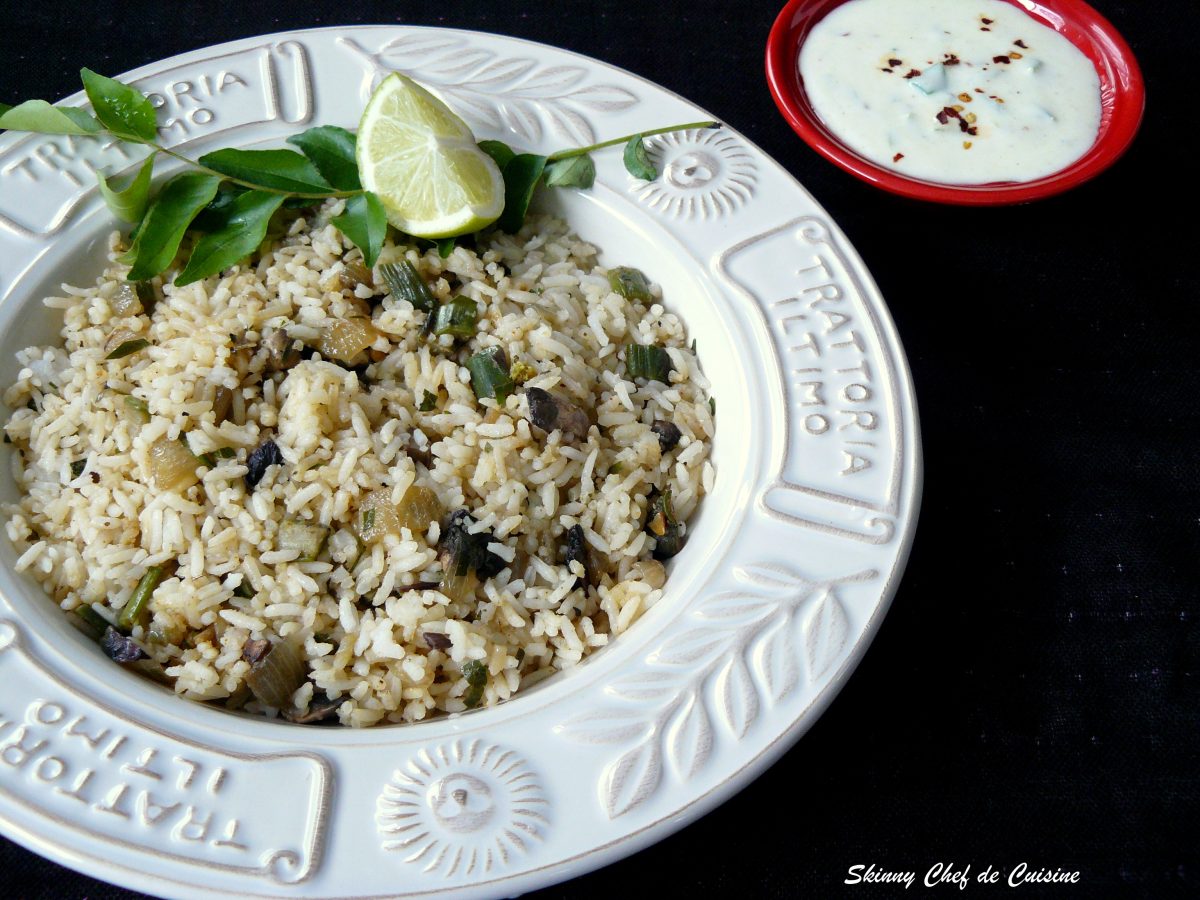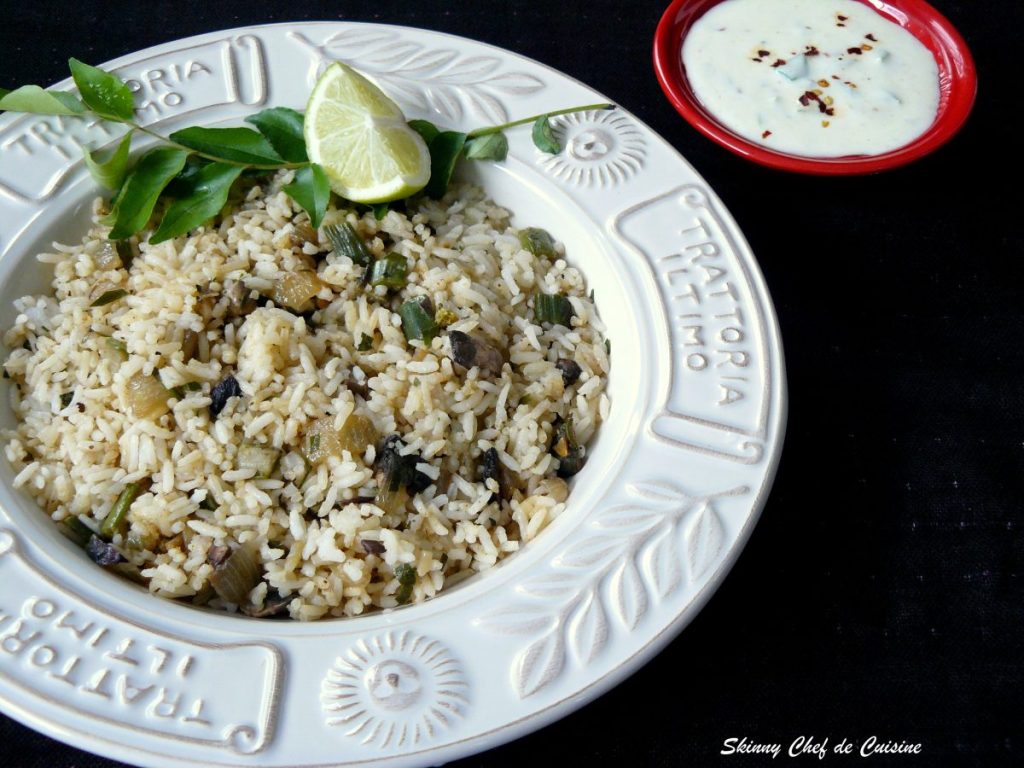 After coming to Melbourne, my culinary world has opened up to so many new ingredients – some of which I did not even know existed in this world. And one among those is the purple asparagus! I have had green asparagus before and have always enjoyed the crunchy texture of these stalks. So when I came across these purple ones at the local farmer's market, I knew I had to try and make something interesting with it.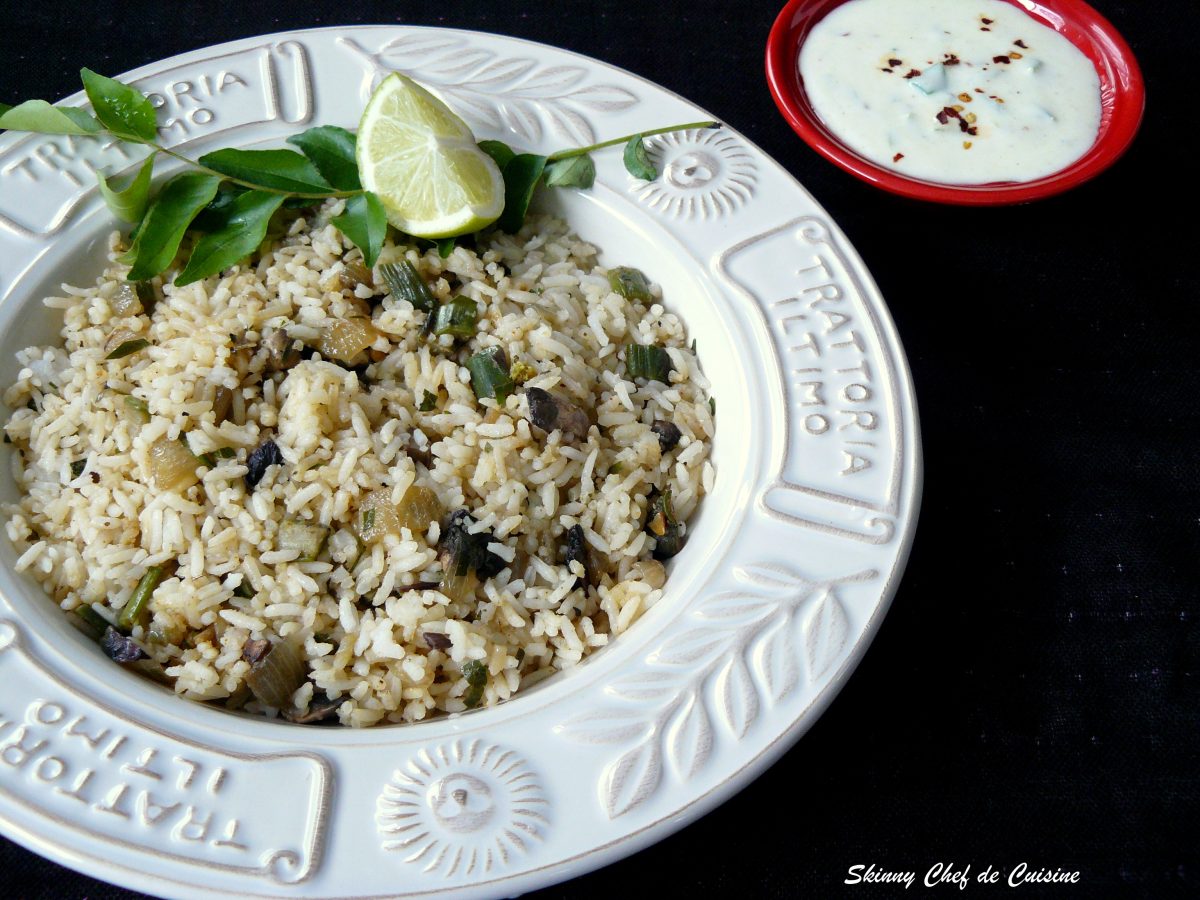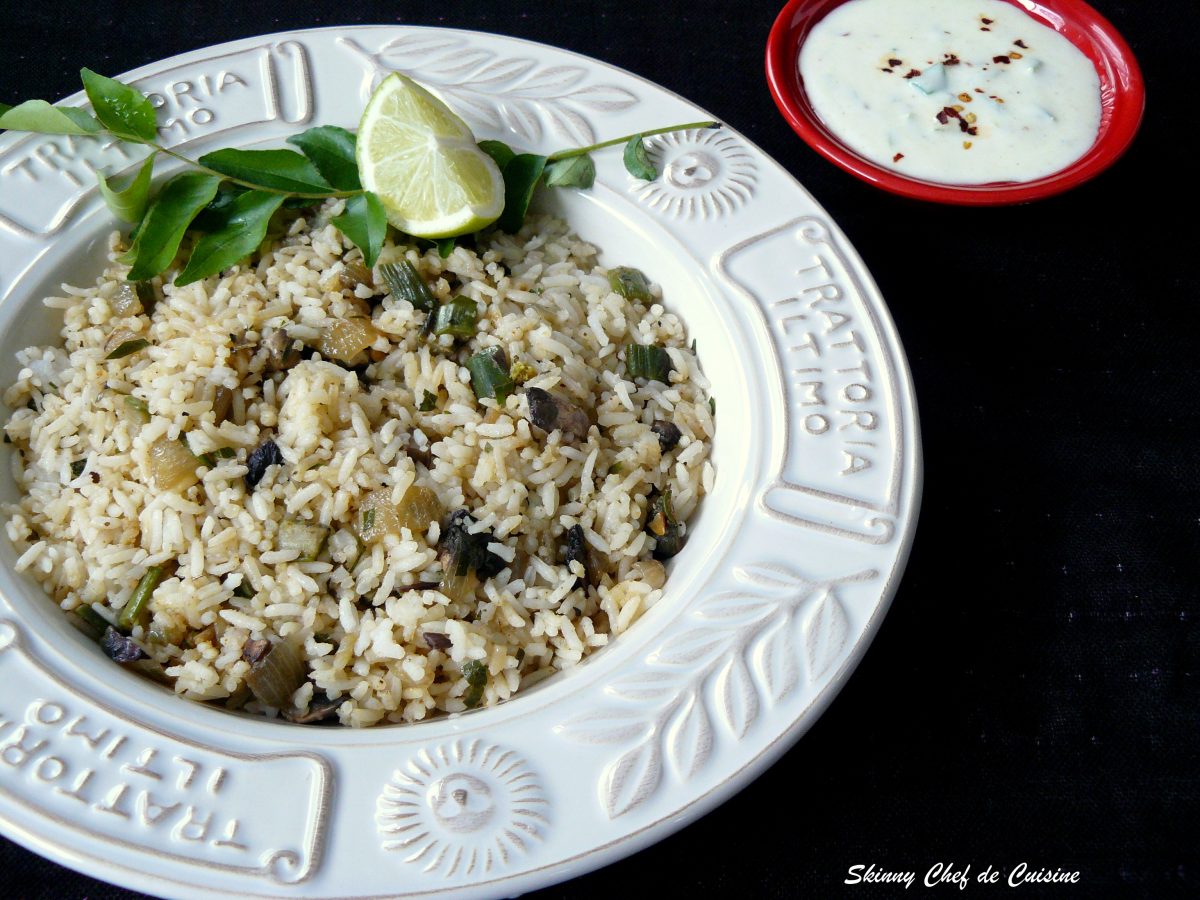 I have always had asparagus as an accompaniment, roasted or blanched, with meats. I went ahead and did a rice dish, chopping these beautiful asparagus along with some brown mushrooms and seasoned with hot Cajun seasoning. The result – a pilaf, pulao or fried rice; name it what you want.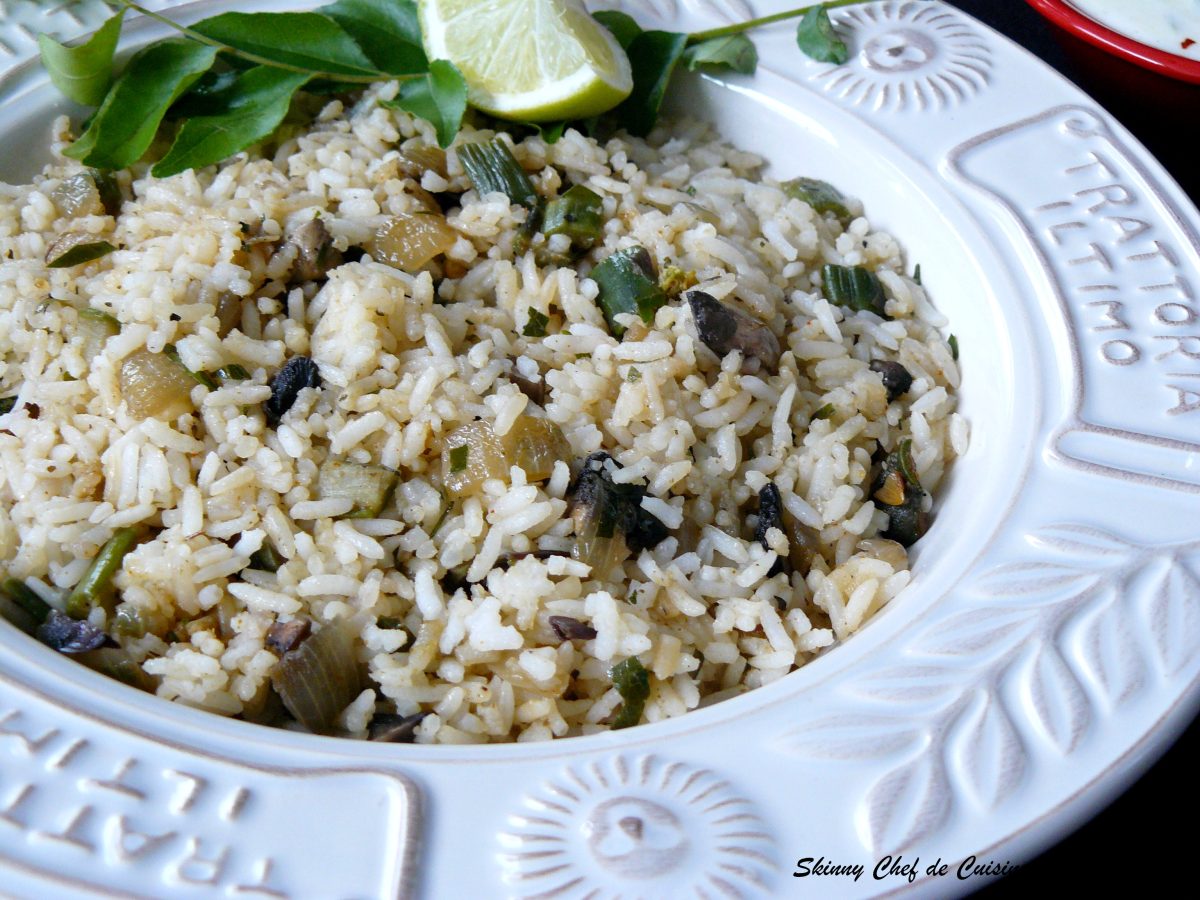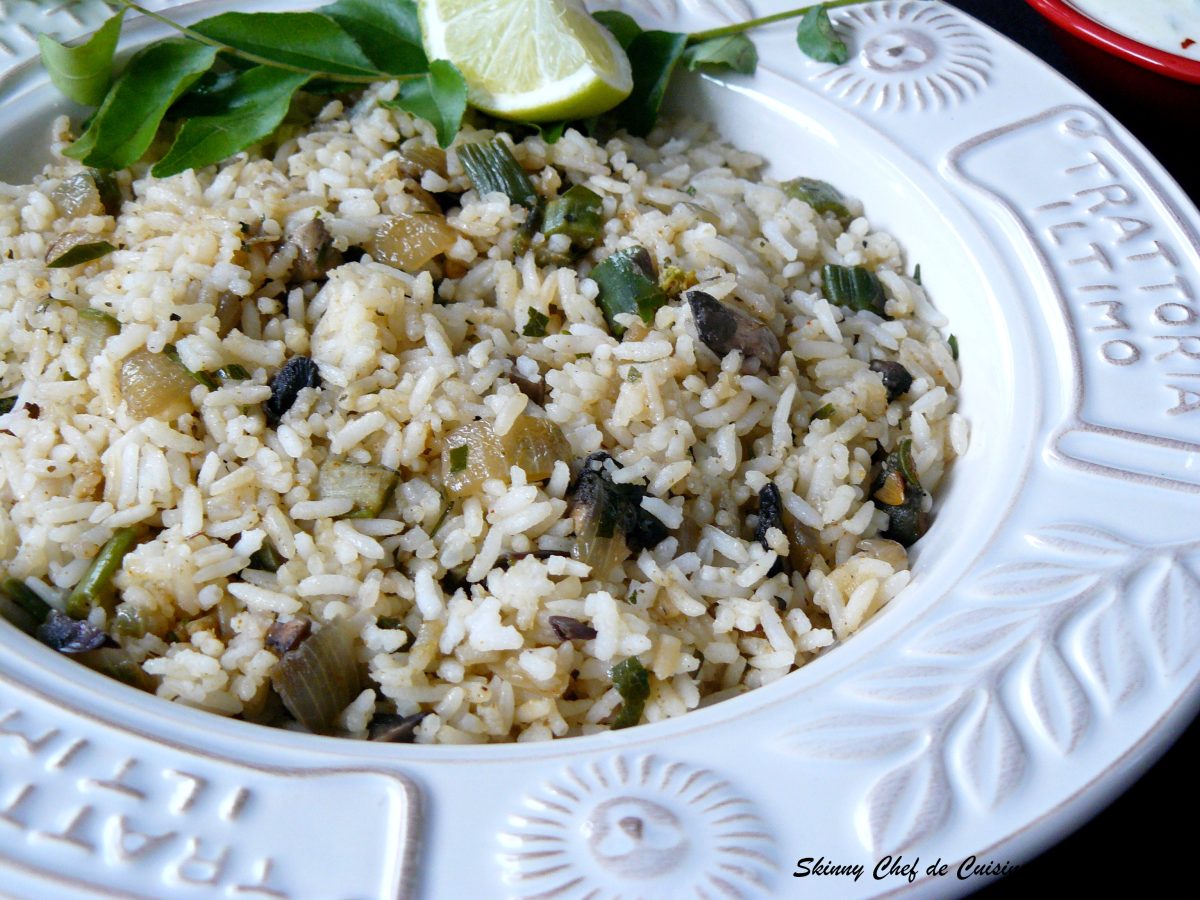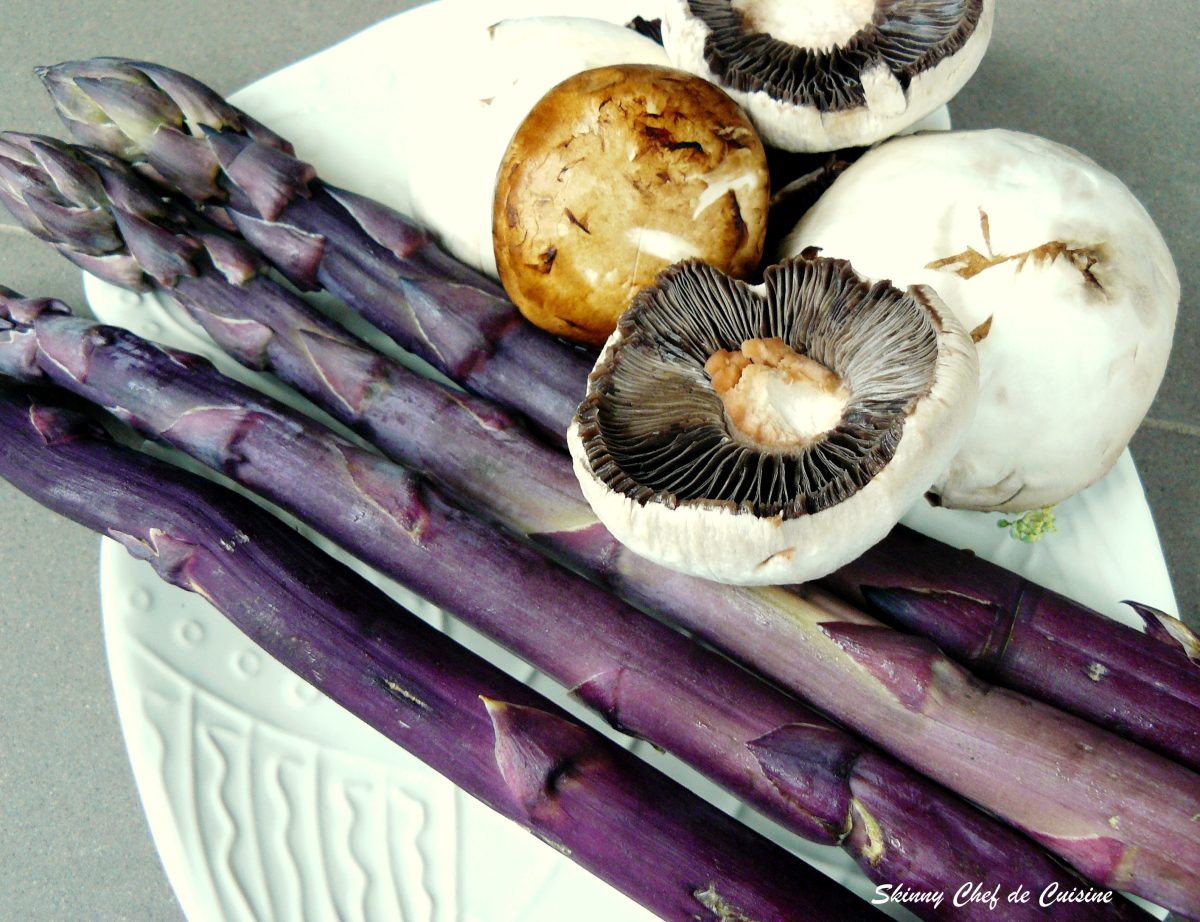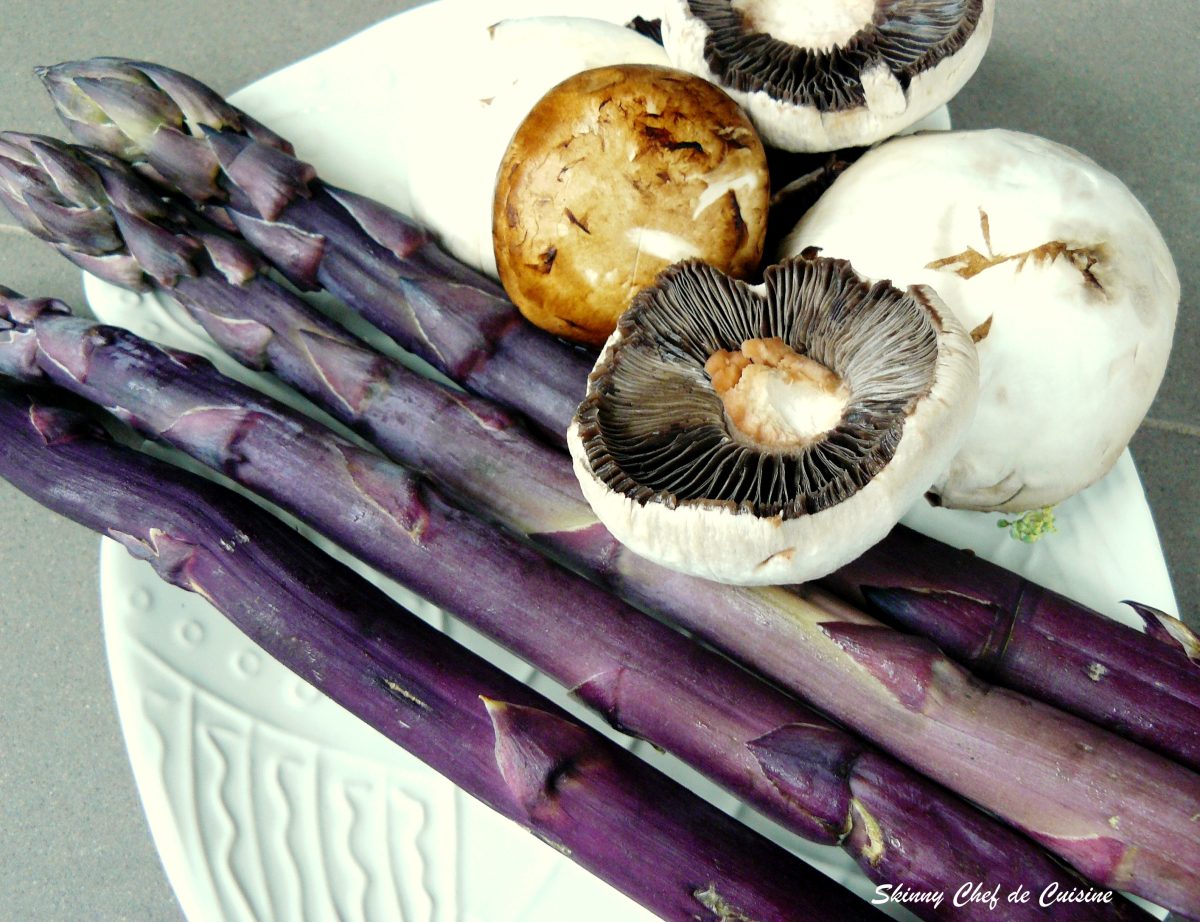 This one is a simple and easy to make rice dish, perfect for weekday dinners. Add a cucumber raita/yoghurt dip and you are good to go!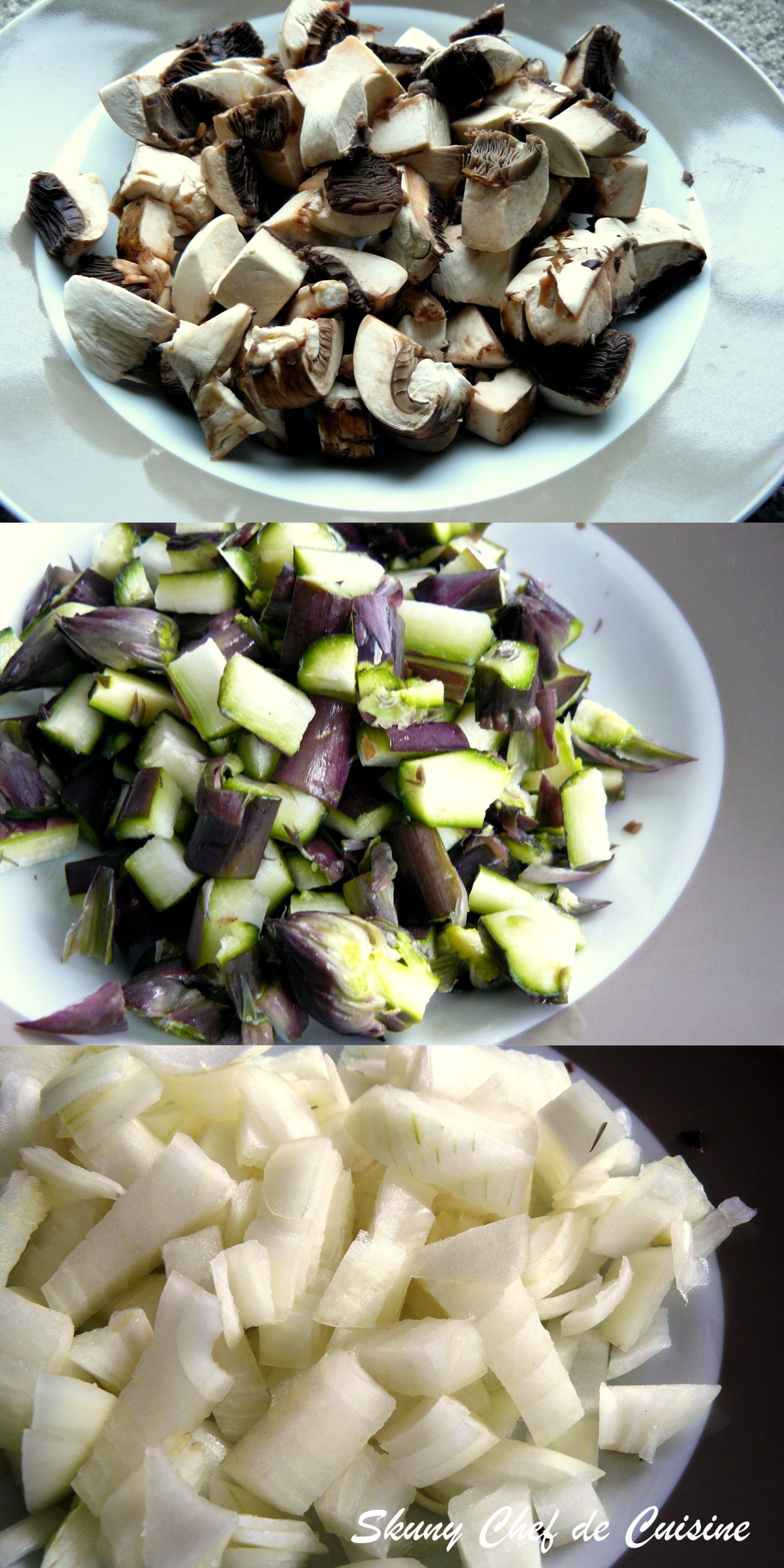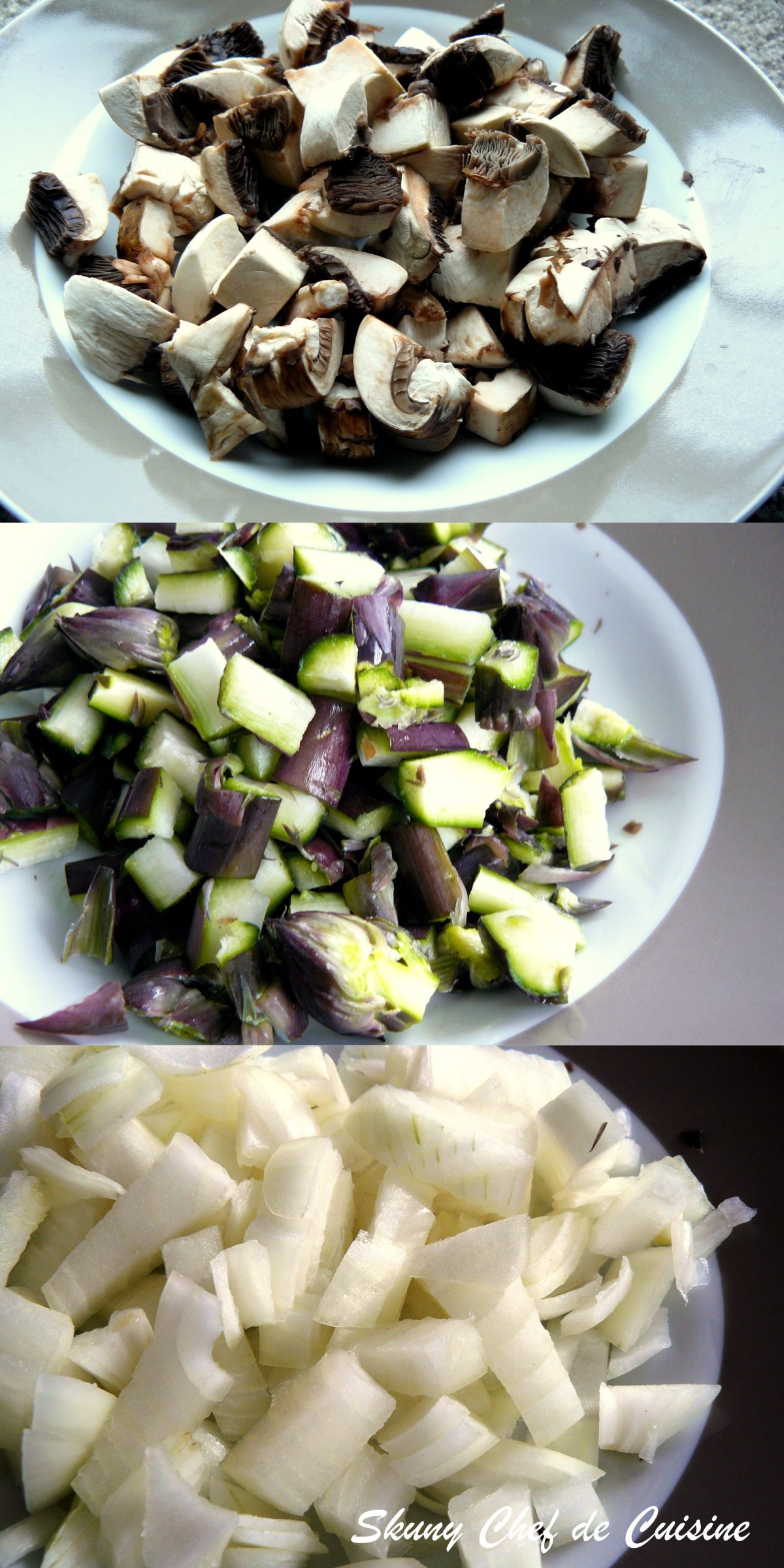 Now, let's get cooking….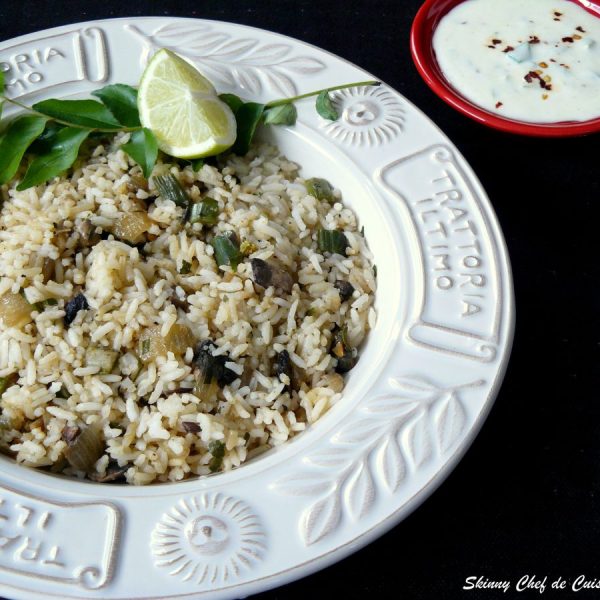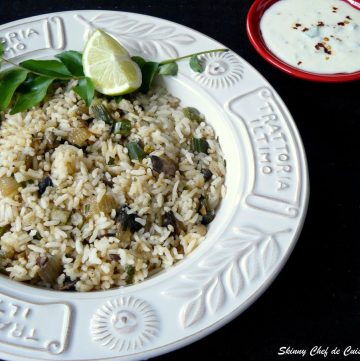 Print Recipe
Cajun Rice with Asparagus and Mushrooms
Ingredients
Long-grained rice – 2 cups

soaked and drained

White onion – 1 large

chopped

Purple asparagus

remove the bottom ends – 4 stalks, chopped

Brown mushrooms – 4 large

chopped

Garlic – 2 cloves

chopped finely

Coriander leaves – ½ cup

finely chopped

Cajun seasoning – 2 tsp

add more to suit your taste preferences

Salt – to season

Black pepper – to season

Vegetable oil – 3 tbsp
Instructions
Cook the rice in salted boiling water, drain well and keep aside.

Heat oil in a pan, add garlic and onions; sauté for a minute.

Then add the mushrooms and asparagus and sauté for another 2 minutes on high heat.

Lower heat and season with Cajun seasoning, salt and pepper. Remember that the rice has been cooked in salted water so add salt accordingly.

Add coriander leaves and stir well.

Add the rice and mix well to combine.

Serve with chilled cucumber raita/yoghurt dip.