A few days earlier, I had posted the recipe for Szechwan chicken and I had mentioned that this is best paired with fried rice especially the Indo-Chinese style rice. Though I had prepared the same that day, couldn't find the time to post the recipe. Since many people have asked me the recipe, I decided to post the same today.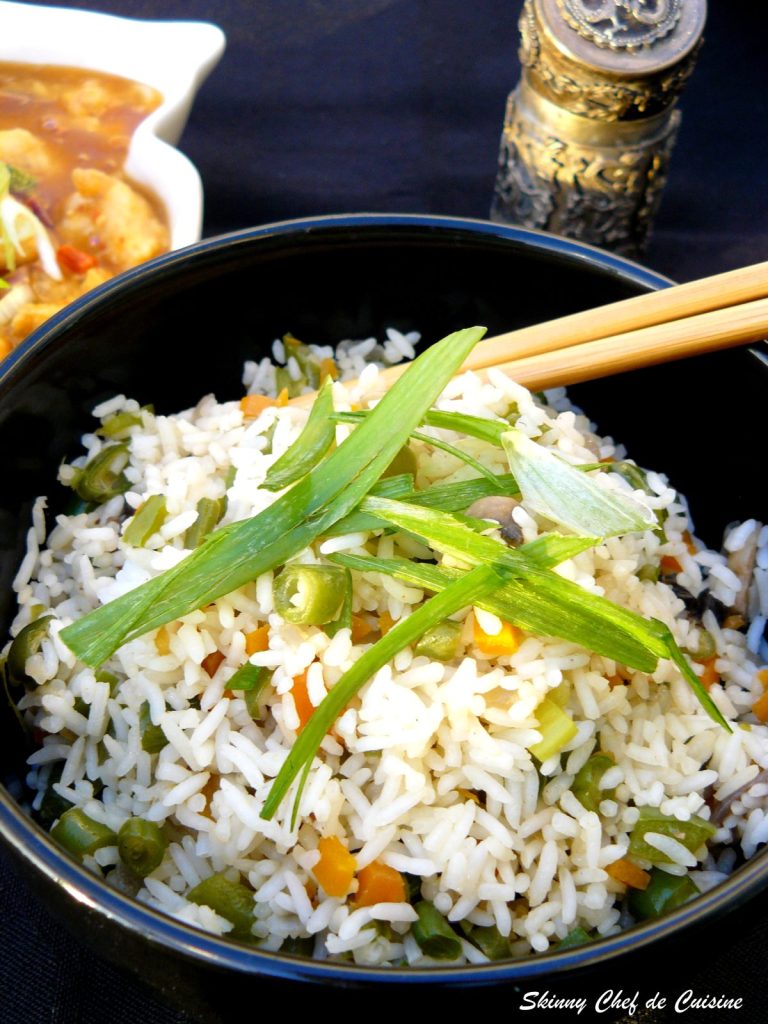 A stark difference between the Indo Chinese style fried rice and the traditional Chinese one is that the latter uses sticky or a day old rice and sesame/peanut oil which lends a distinct flavour to the rice. But the Indo Chinese style uses the long grained rice generally and the veggies, egg or meat are cooked in vegetable oil.
This is quite a beginner's recipe and can be made easily by anyone. The only thing to remember is to keep all the ingredients chopped and ready. The veggies have to be stir fried over high heat to retain colour and crunch. Add the ingredients which require the longest time for cooking at the beginning and follow in that order.

You can use just about all kinds of vegetables, meat or egg for preparing fried rice though I have done a mixed vegetable fried rice. And this makes an awesome tiffin box recipe too since children just love this stuff.
So, here is the recipe for mixed vegetable fried rice….