It is quite surprising how the world of blogging introduces you to so many friends, especially those from far-flung countries. Afra is from Netherlands, a country I know nothing about except for the huge windmills and the wooden clogs. It is our common passion for food that brought us together which eventually led to this guest post. Thanks Afra for the recipe; you are a darling to do this for me in spite of your busy schedule. Afra hosts an amazing blog where you can find many such healthy recipes.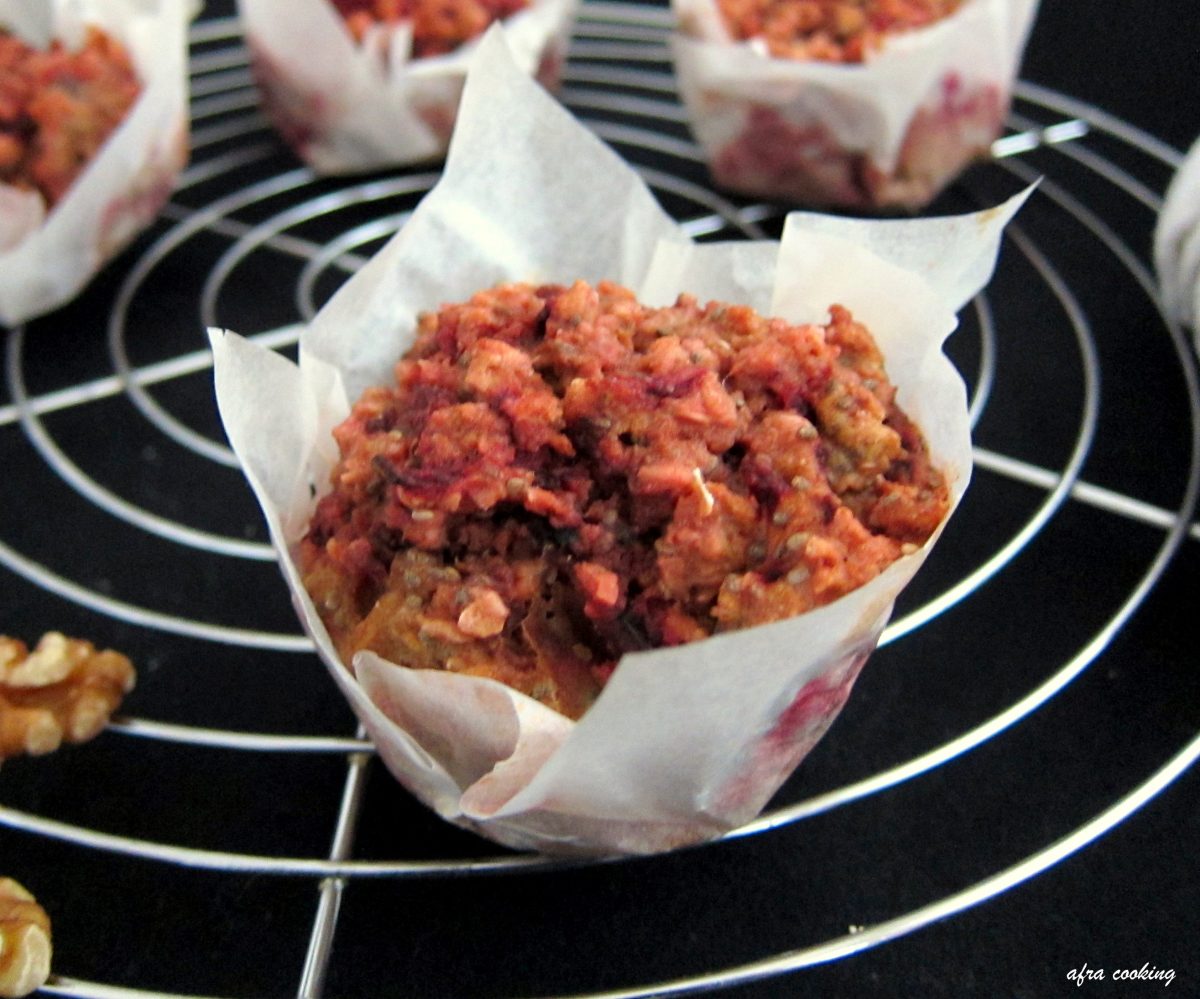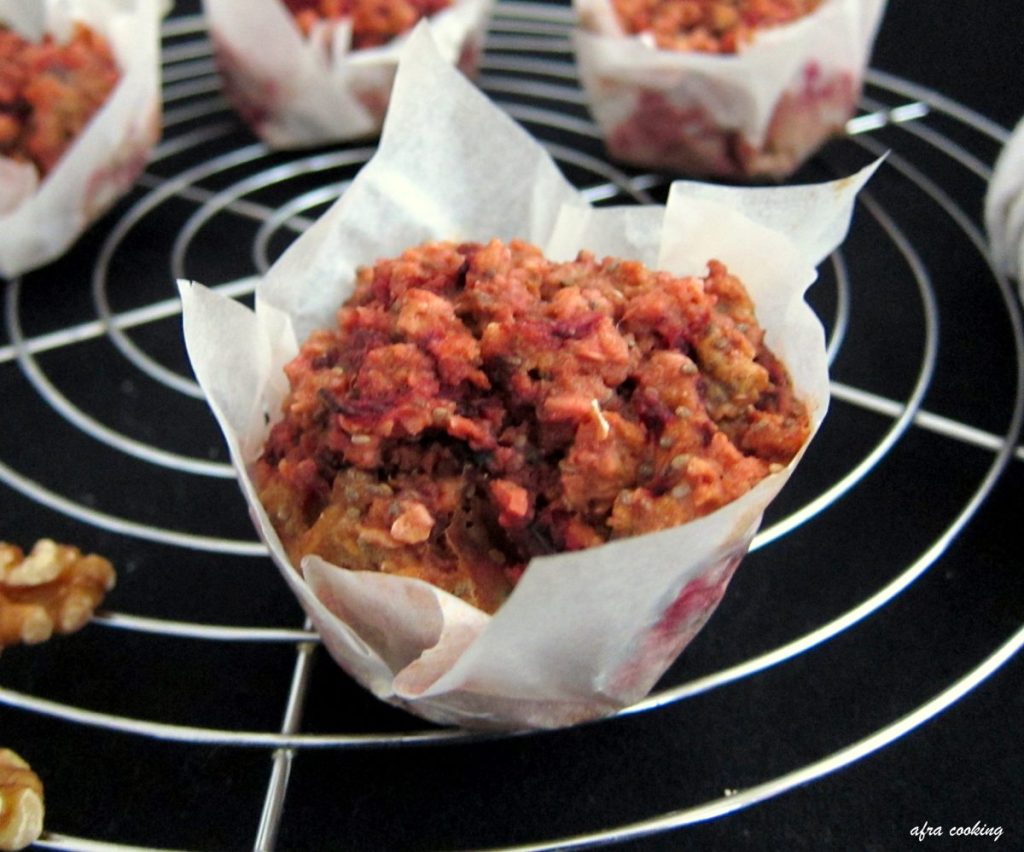 Like I have mentioned before, I have not yet got into baking but it is these kinds of simple recipes that encourage novices like me to start baking. A wonderful and 'nutritious' idea and a smash hit for your child's lunch box.
About the muffins, it is best to let the expert talk;

Lately my focus has been on experimenting with veggie dishes. It is a challenge my sister and I set ourselves – to introduce some new healthy habits to our dinner tables. The deal is that we pick a 'vegetable of the week' which we then both have to cook. As I have been having so much fun with this, I knew I had to spread the idea by sharing a vegetable recipe.

So, for my first guest post I present a plate of Beetroot Muffins.
Besides the fact that this recipe contains beetroot, I love that it uses no butter or oil and is free of refined sugar. Instead these muffins are packed with goodness. (One small tip: you can omit the walnuts, but do not skip the raisins. I have tried and was surprised how much this affected the flavour and texture.)

These muffins are delicious when they are still warm from the oven, but they are just as fabulous after being stored in the fridge for a few days, which makes them a great snack or breakfast on-the-go.

Enjoy!

Adapted from a recipe found on 'The Healthy Foodie'