Tomorange = Tomato + Orange. Simple! Not a combination that you thought of? Surprisingly, these two go very well together and it is a beautiful experience to taste both these fruits (yes, tomato is a fruit) at the same time.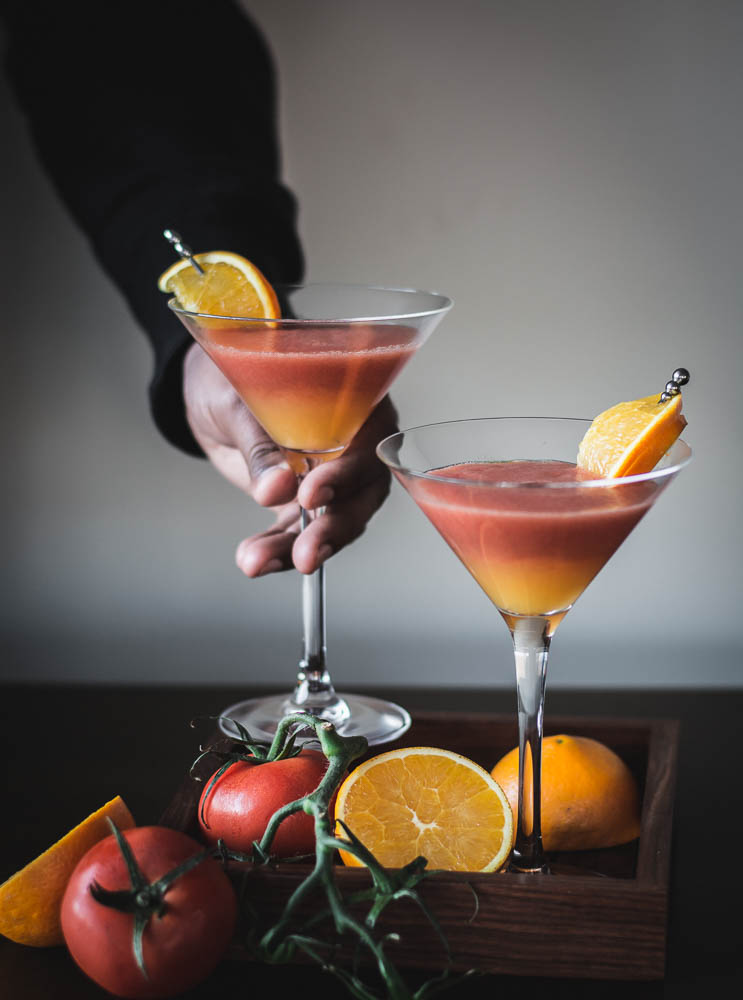 Autumn has set in and winter will soon be here. But since the rest of the world is welcoming spring and summer, I decided to post this healthy thirst quencher today.
We are generally fruit lovers at home. And I always advocate eating whole fruits whenever possible as these provide you with wholesome nutrition. But juicing is a great way to include fruits or veggies in your diet that you do not otherwise enjoy. My hubby is not very fond of tomatoes (how can someone dislike tomatoes?). Well, he does and I found this a perfect solution to feed him some.
The first time I came across the recipe for Tomorange, I was quite intrigued. It's not a combination that I have tried out before or appealed to me. I must admit that it was the colours of this drink that encouraged me to give it a try.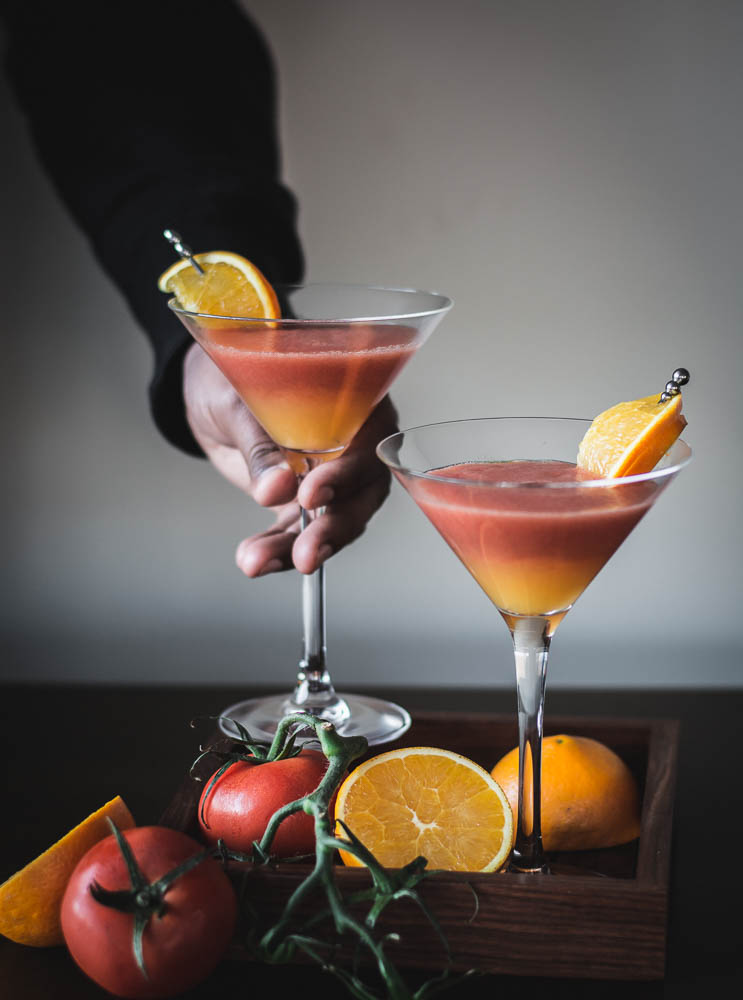 When you first take a sip of Tomorange, you experience the fresh citrusy taste from the oranges which slowly paves way for the sweet savoury tanginess of the tomatoes. Loaded with nutrients, this drink is not just refreshing but extremely hydrating and a great immunity shot. And what a pretty colour combination!
Recipe Courtesy – Natalie Savona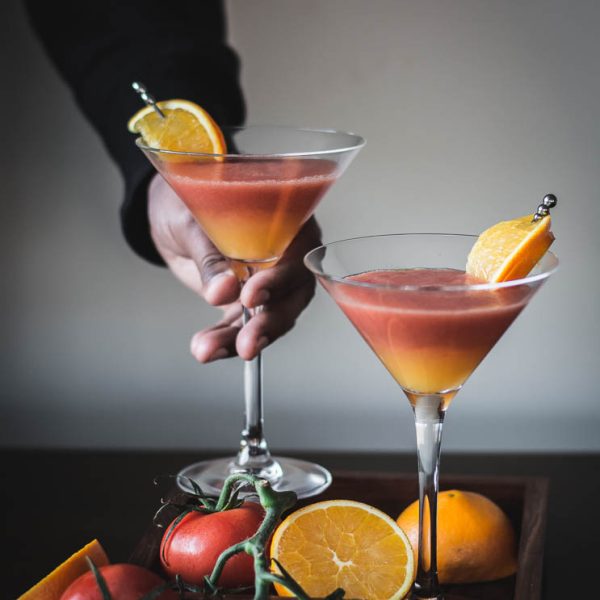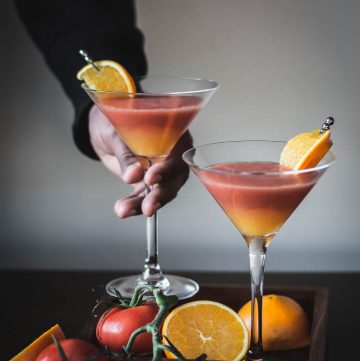 Print Recipe
Tomorange
Ingredients
Ripe red tomatoes – 4

Oranges – 2
Instructions
Blend the tomatoes till smooth. Strain into a bowl.

Squeeze orange juice in another bowl.

Add orange juice to the tomato juice little at a time. Keep tasting so that you get the balance right.

Garnish with grated orange zest and serve chilled.
Notes
No added sugar is necessary for this drink.