I am thrilled, excited, honoured, humbled….beyond measure, beyond words! My blog has been nominated for Kidspot Voices of 2014 – a nationwide competition conducted in Australia highlighting and showcasing the best blogging talent of this country. For me, this nomination has been the highest recognition I have received so far ever since I started blogging (roughly 8 months ago).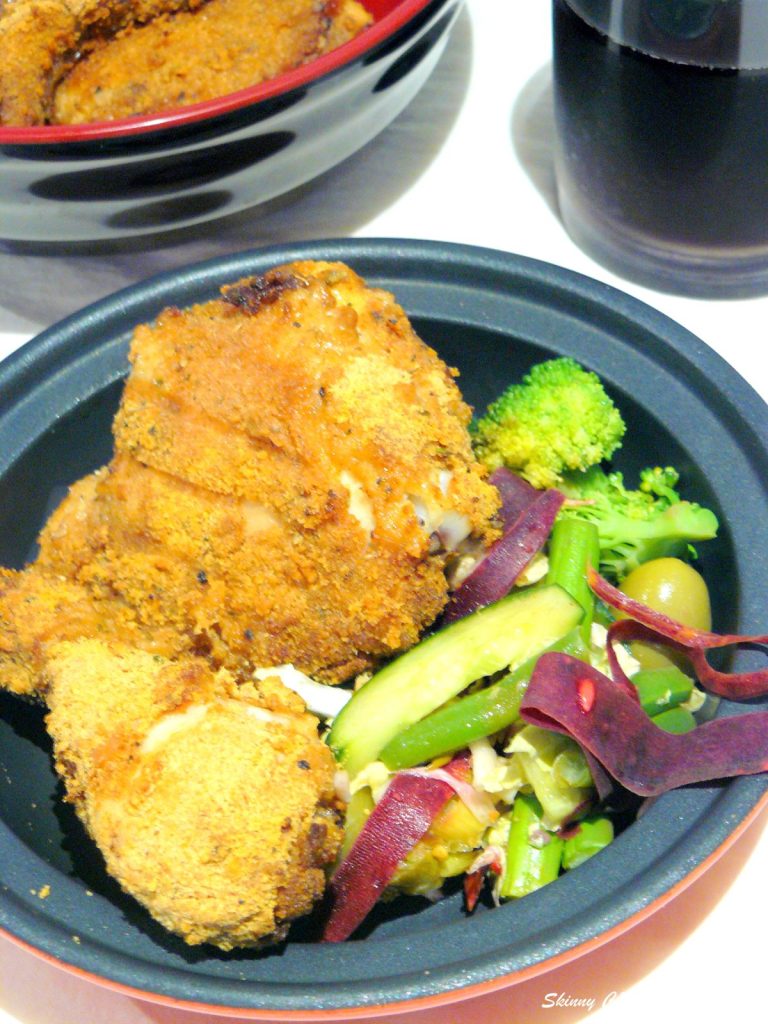 Now most of you would be like, 'this is just a nomination, you haven't won anything.' But for me, this nomination is like a prize in itself. I feel truly honoured to be a part of this list in just 8 months; my blog (a result of immense hard work and dedication) has been noticed and considered worthy to be nominated for this massive competition.

Now I know that I stand no chance of going into the next round, forget even winning – but this will be an experience that I am not going to forget for a very very long time. I proudly post this nomination badge in honour of each and every one of you who have supported and encouraged me along this journey but more as a personal reminder that 'dreams can come true if you have the courage and the conviction to chase it.'
Coming back to the recipe today, this one is sure to be a resounding hit with both the young and old alike. After all, who does not like crispy grilled chicken!

This recipe is a simple and healthy take on the infamous KFC (Kentucky fried chicken). Like I mentioned, it is extremely simple to prepare and requires very few ingredients. I paired the chicken with a spicy green salad but you can go traditional and serve with a side of wedges or fries and coleslaw.
This one is a delight to make if you have little ones at home. Healthy and natural ingredients ensure that your toddler/little one is not just super happy but good on his tummy too. So the next time your kiddos go, let's buy KFC…this is what you need to make.

So let's get started on crispy, deliciously succulent grilled chicken….