It has been raining incessantly the whole week. It's wet and cold but I love this weather and the only thing I really want to do is snuggle under the blanket with a mug of coffee and a good book.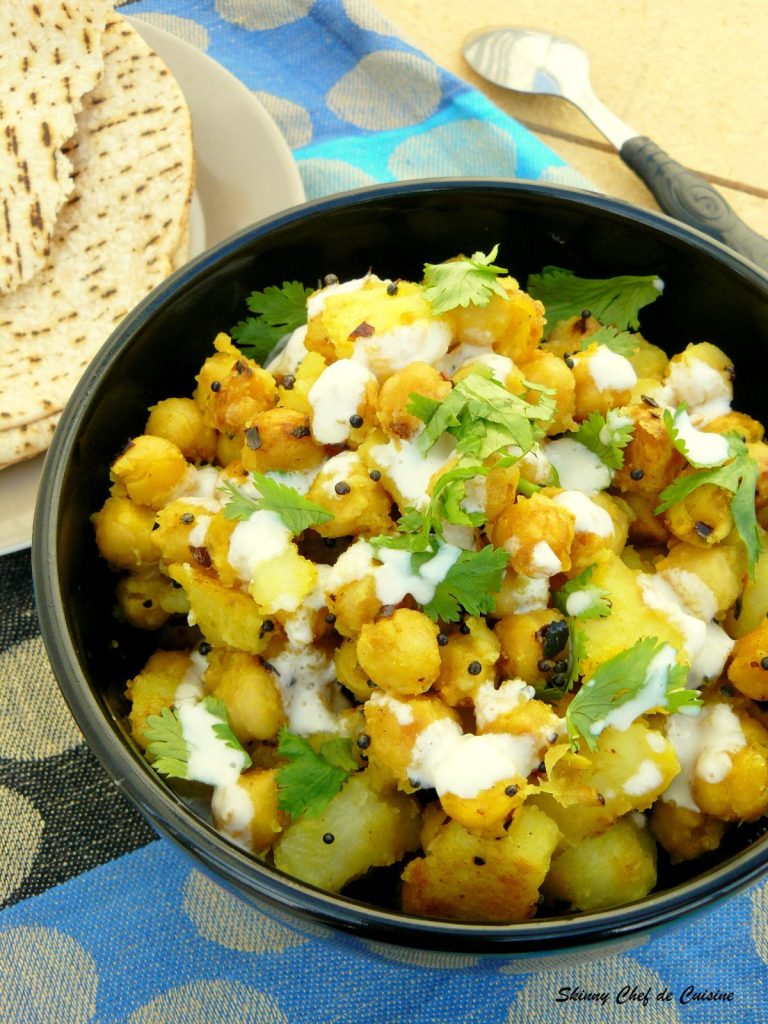 But miles and miles – oops sorry, chores and chores to be done before I go to sleep…..

I am in no mood for cooking up elaborate stuff or experiment with anything new. This mildly spiced chickpea potato dish is a fool proof one to make, simple and delicious and ready in a jiffy. Though the title says spicy, the dish does not leave behind a fiery, burning sensation- it is just rightly spiced where you get to enjoy the true flavours of the spices than the heat.
The pairing of chickpeas and potato is so common and you can find recipes using these two together in almost all kinds of cuisines. This recipe is distinctly Indian with the use of classic spices like mustard seeds, coriander, chilli and turmeric. A quick dish and perfect for the rainy days…..