My 2nd invitation to do a guest post for a fellow blogger. All of you know Afra (the lady who taught us to hide beets in muffins!) For those of you who missed that post, you ought to check her beet muffins.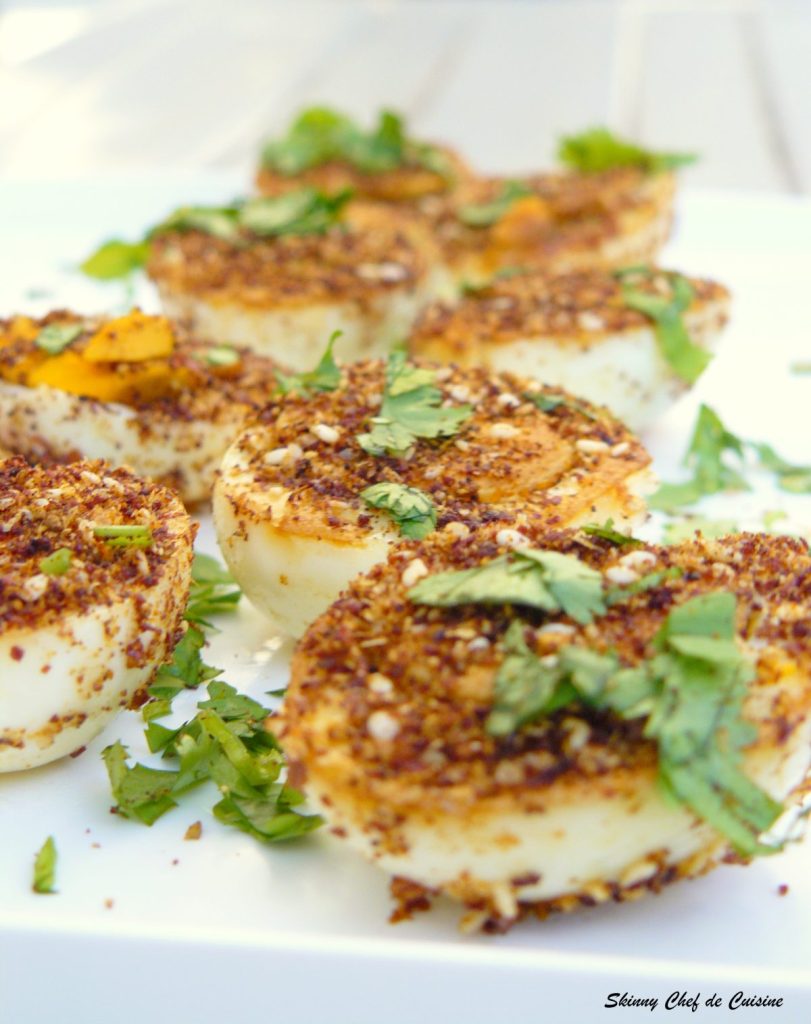 Afra lives in Netherlands, a far flung exotic land for me and a place I hope to visit someday. She is a high flying finance professional – who not only loves to cook but also manages to find time to run a blog. Phew!

She loves to dish up simple and healthy recipes and her blog features plenty of those; you ought to pay a visit (I am sure you will love the experience).

Now let's get to the dish that I decided to do for her blog;
Fried hard boiled eggs are a common feature in many Middle Eastern households but you will find this most commonly in Egypt. I first came across this recipe in the Middle Eastern cookbook, Traditional Arabic Cooking by Miriam Al Hashimi. According to the author, if you take a walk through the markets of Cairo, you can find traders selling tiny packets or cones of blended spices which are used for flavouring the fried eggs.

There are several different variations based on the blend of spices. The one I decided to try was the sumac-sesame seed blend.
Sumac is a flowering shrub and the dried fruit drupes of this plant is ground to get a crimson red tangy spice that is used extensively in Middle Eastern cooking. This spice has a tangy, lemony, citrusy flavour that goes well in salad dressings and with grilled meats. Sumac is easily available these days at most supermarkets or in specialty Middle Eastern food stores.
This dish makes a delicious and pretty accompaniment or starter to any meal. So head over to Afra's blog to get the recipe for Baid Mutajjan or fried hard boiled eggs rolled in sumac-sesame seed spice blend.