I love to window shop! In fact, I can spend countless hours walking in and out of shops, browsing the innumerable shelves, ogling at window displays, checking out prices, deals, discounts, bargains…ohh!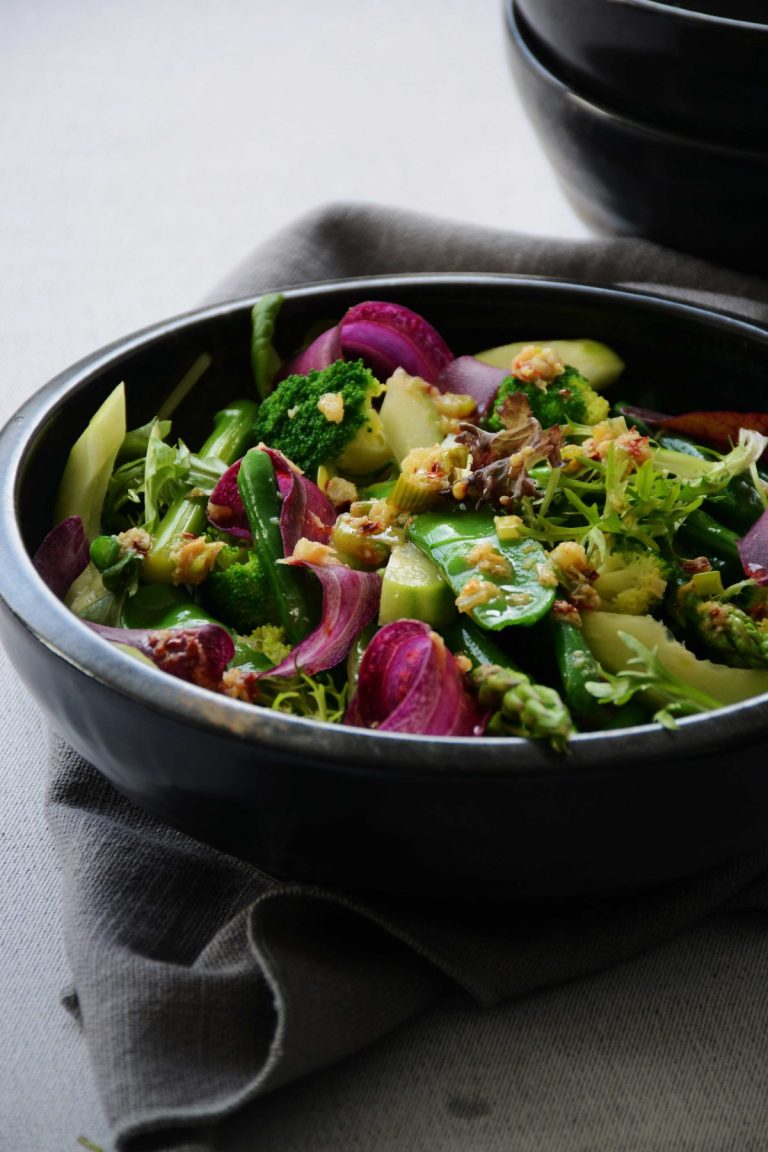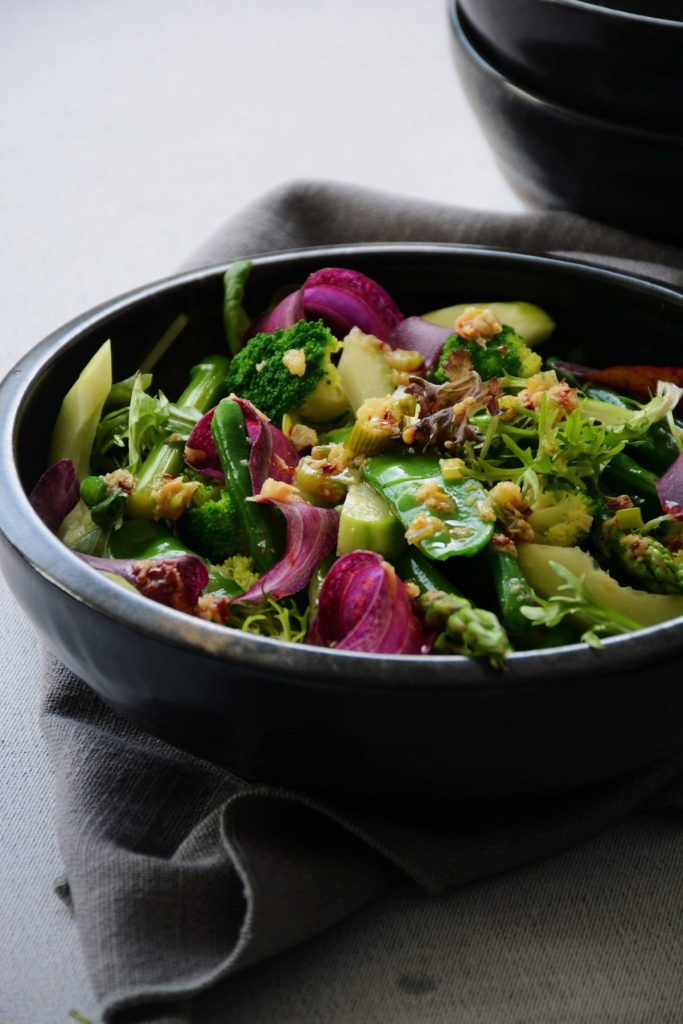 Now there is a huge difference between actual shopping and window shopping. The former is not always a positive experience; you need to fire up your grey cells figuring out what you actually need and what you don't and finally (even after using up all the brains you have) end up blowing your hard earned money buying stuff you didn't actually need.

But on the other hand, window shopping can be a very positive and therapeutic exercise. It gives you hope, allows you to dream – to work harder and save even harder to make money and buy all that you ogled at. And dreams are good – as the wise say, 'a man is dead without his dreams.' Ok, in practical words – get your act together, your bank balance has hit rock bottom.

Window shopping actually allows you to save a bit of money, because you always think that you can find a better product or a better deal at another 'window' and you move on without actually buying anything.
And it keeps you in top shape! All that walking is good for your heart, tones up your muscles, keeps you svelte. Just remember to wear sensible shoes though!

And it keeps boredom at bay!

So I am off to yet another mall (a new one!) for my weekly fix of window shopping. Ooh! I love this life….

And if all this sounds like a truckload of crap, let's just jump over to today's dish.

About today's dish, the name says it all, doesn't it? For all who thought salads are bland, here is a spicy revelation.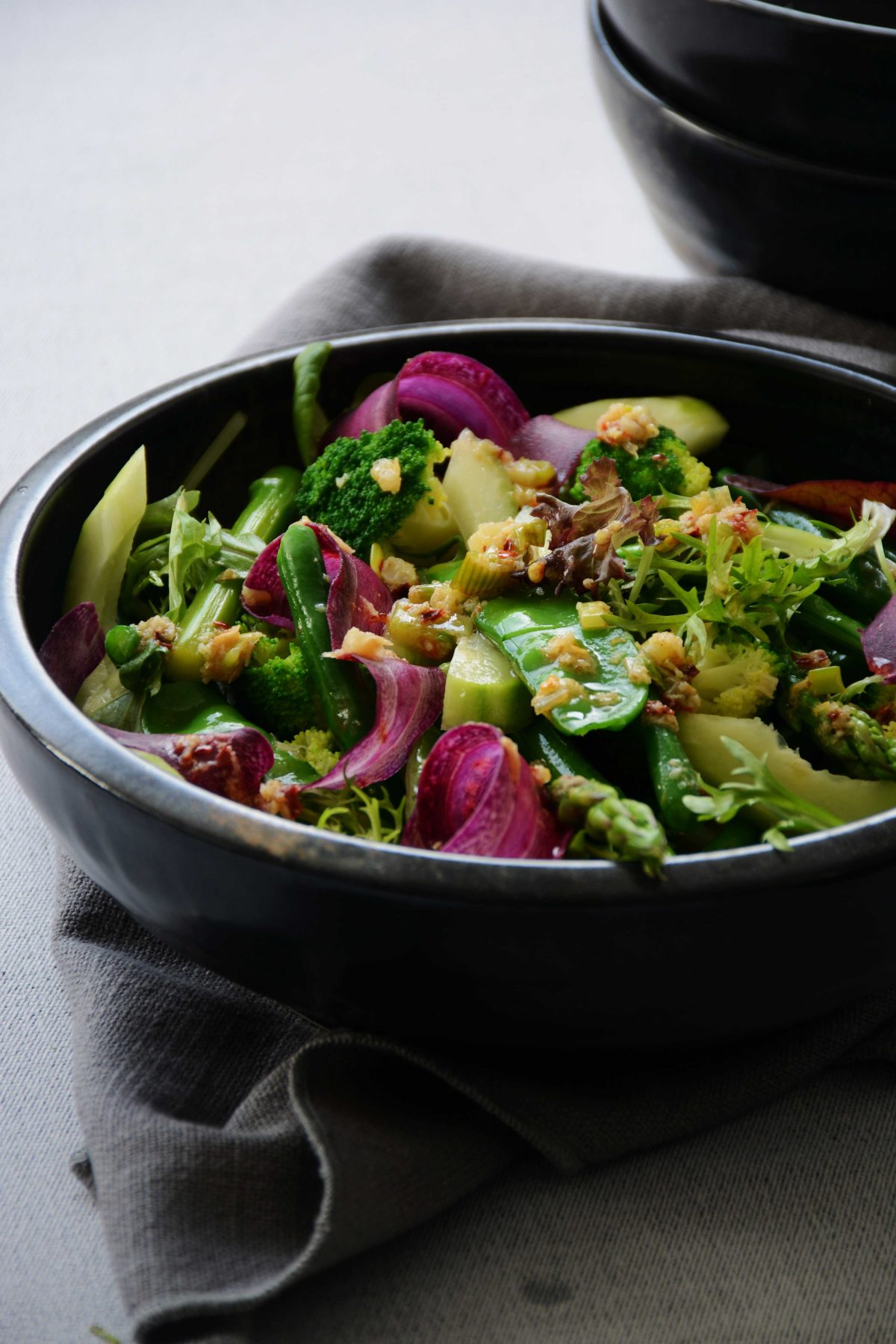 When I first read this recipe, it excited me beyond measure because I have never really had a salad that has a spice quotient to it. This is a spicy salad but that does not mean it has the numbing, fiery heat that takes away from the flavour of the vegetables. And flavour means that my family would eat a bowl of greens happily!

This salad is quite versatile and can be paired in so many ways. Goes beautifully with this delicious crispy grilled chicken or maybe this salmon fry or perhaps these juicy sardines.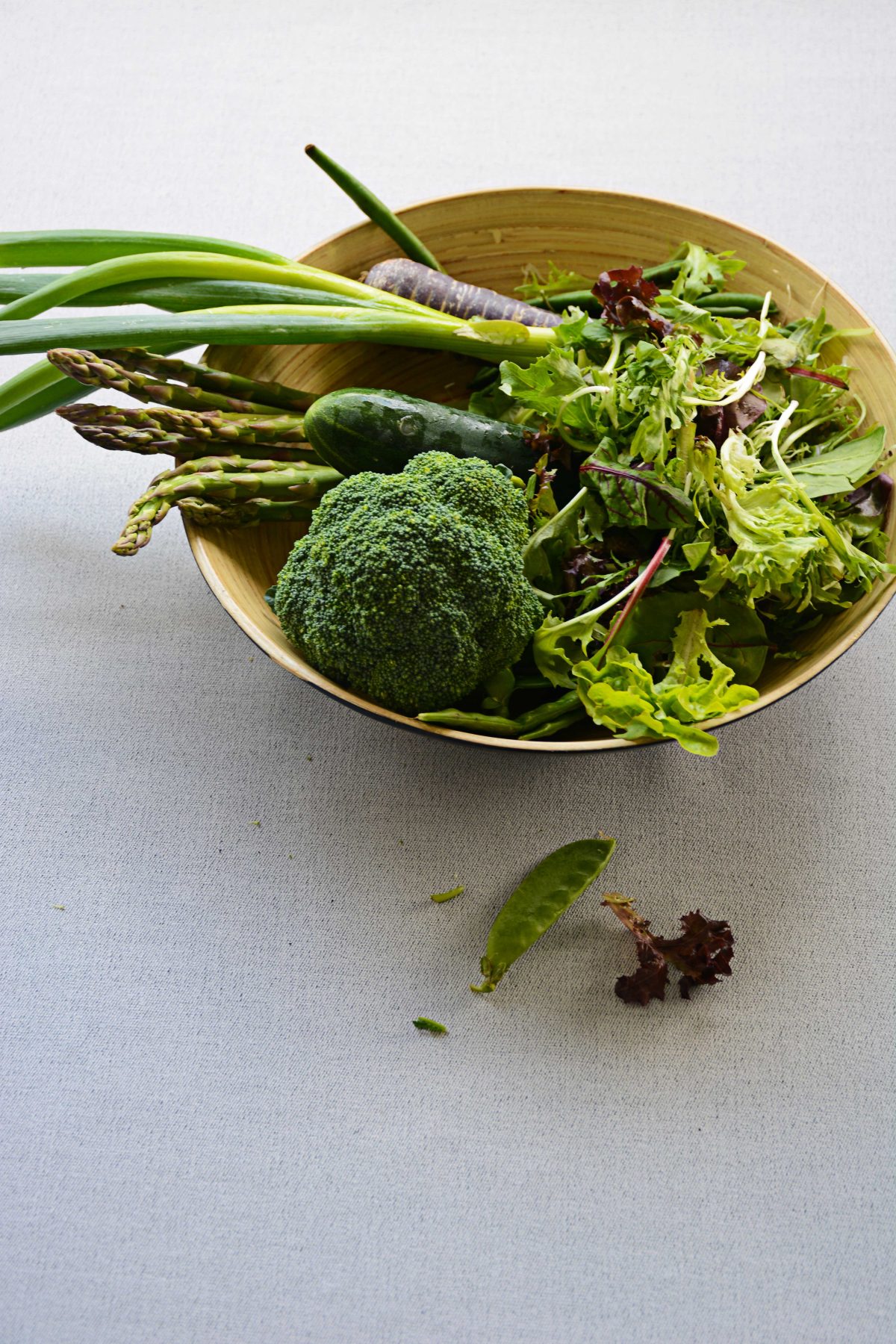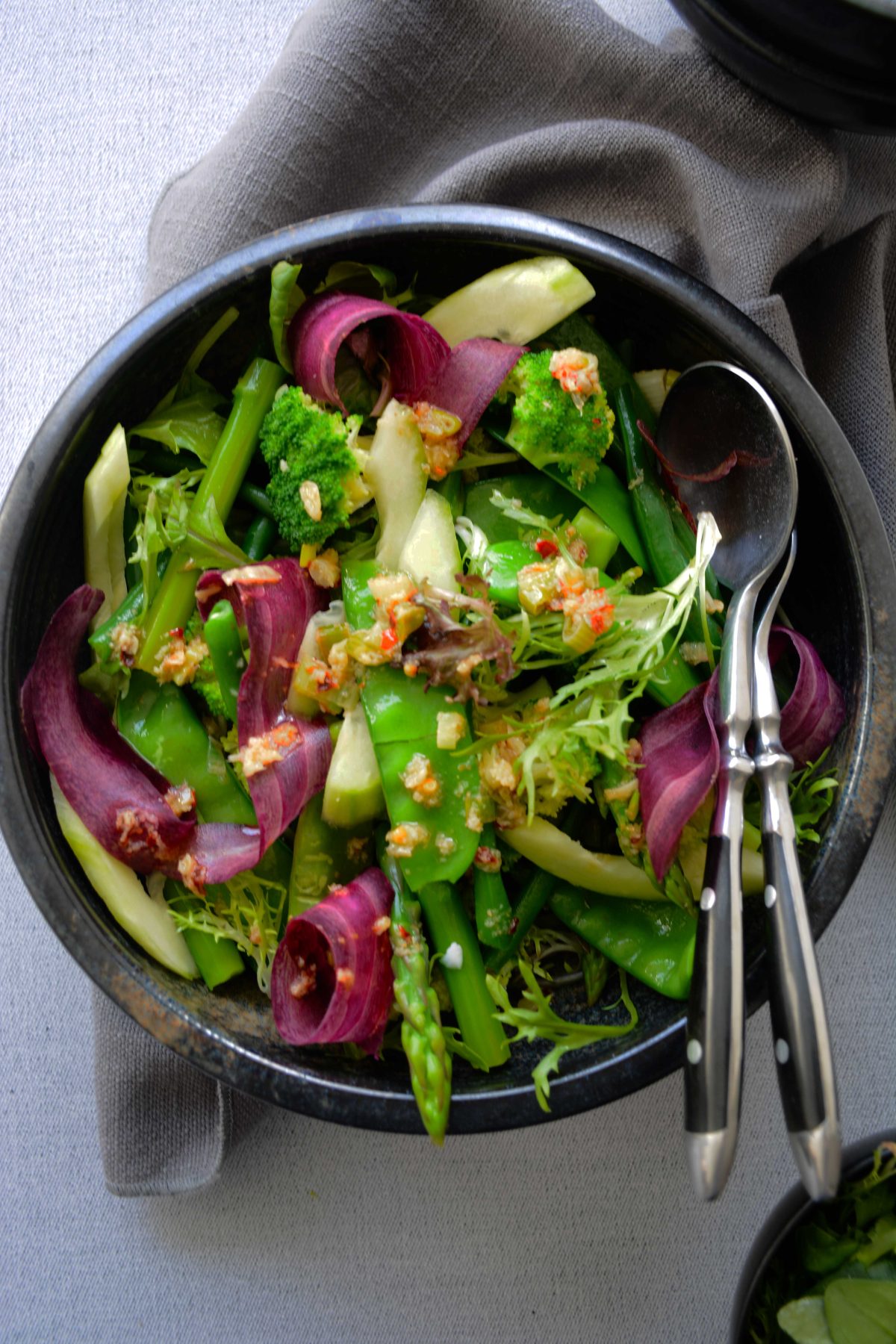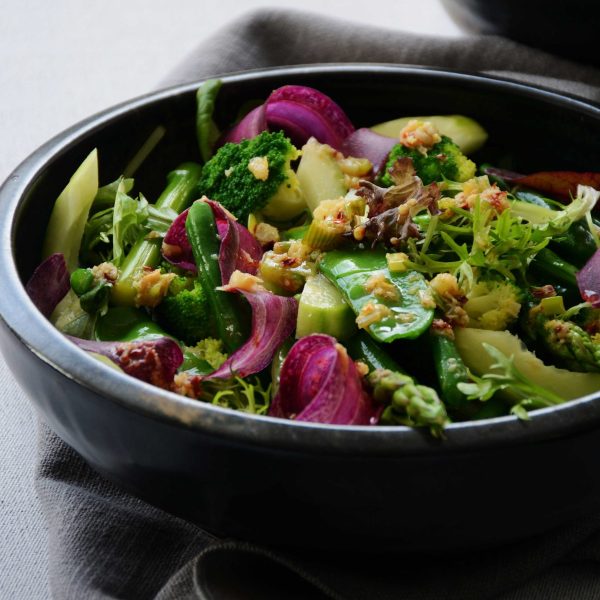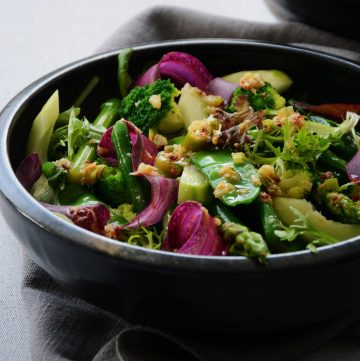 Print Recipe
Spicy Green Salad
Ingredients
1

medium broccoli; cut into florets

50

gm snow peas

6

green asparagus; cut into half

remove the thicker bottom part and peel the outer skin lightly

1

purple carrot; ribbons

no fancy equipment required; a peeler would do

8

green beans

Mixed greens; a good handful

1

lebanese cucumber; sliced diagonally

1

tbsp

fresh coriander leaves; chopped

1

tbsp

spring onion

green part
For the dressing:
2

tbsp

sesame oil

3

tbsp

sunflower/vegetable oil

2

spring onion

white part; finely chopped

2

garlic; finely chopped

2

dry chilli; broken into bits

reduce quantity if you desire less heat

½

tsp

coriander powder

½

tsp

ginger; grated

Juice of 1 lemon

Salt; to season
Instructions
Blanch the vegetables like broccoli, green beans, snow peas and asparagus. Remove into a bowl of ice cold water to keep it crunchy. After a few minutes, strain and keep aside.

Heat sunflower oil in a pan and lightly brown the garlic. Add the spring onions, dry chilli, coriander powder and ginger. Remove from heat, cool and add sesame oil and lemon juice. Season with salt.

Place all the vegetables in a bowl and add the dressing just before serving; toss through with love and care.
Notes
You can use any type of vegetable for this salad; so choose what's in season depending on where you live.