Published in 2011, Mangia! Mangia! celebrates authentic and traditional Italian food, food rituals and family dinners. The authors, Teresa and Angela, are Italian immigrants settled in Australia. Through this book, they hope to preserve the food rituals and recipes of their home town, Calabria, which might otherwise be lost to the modern generations.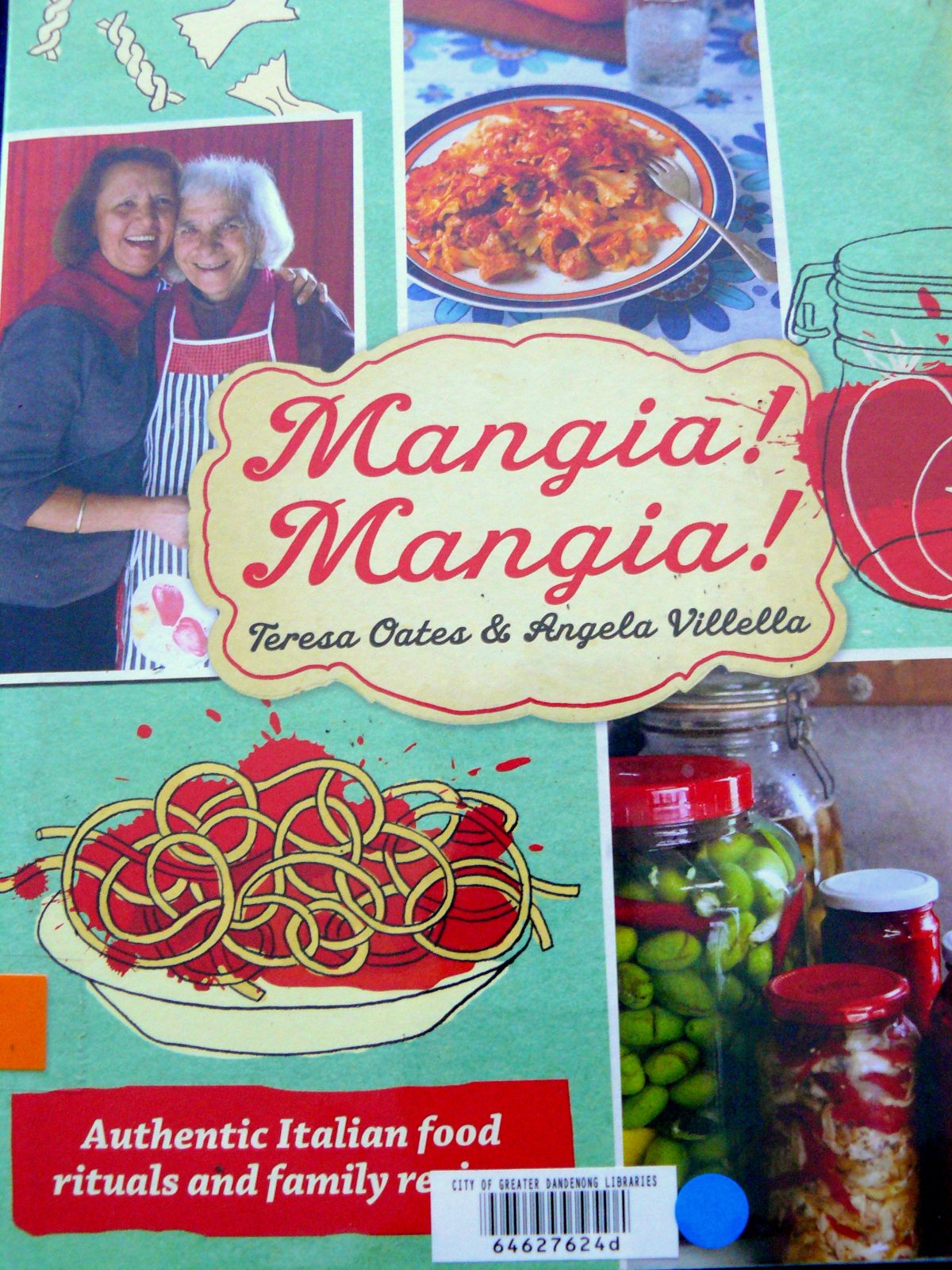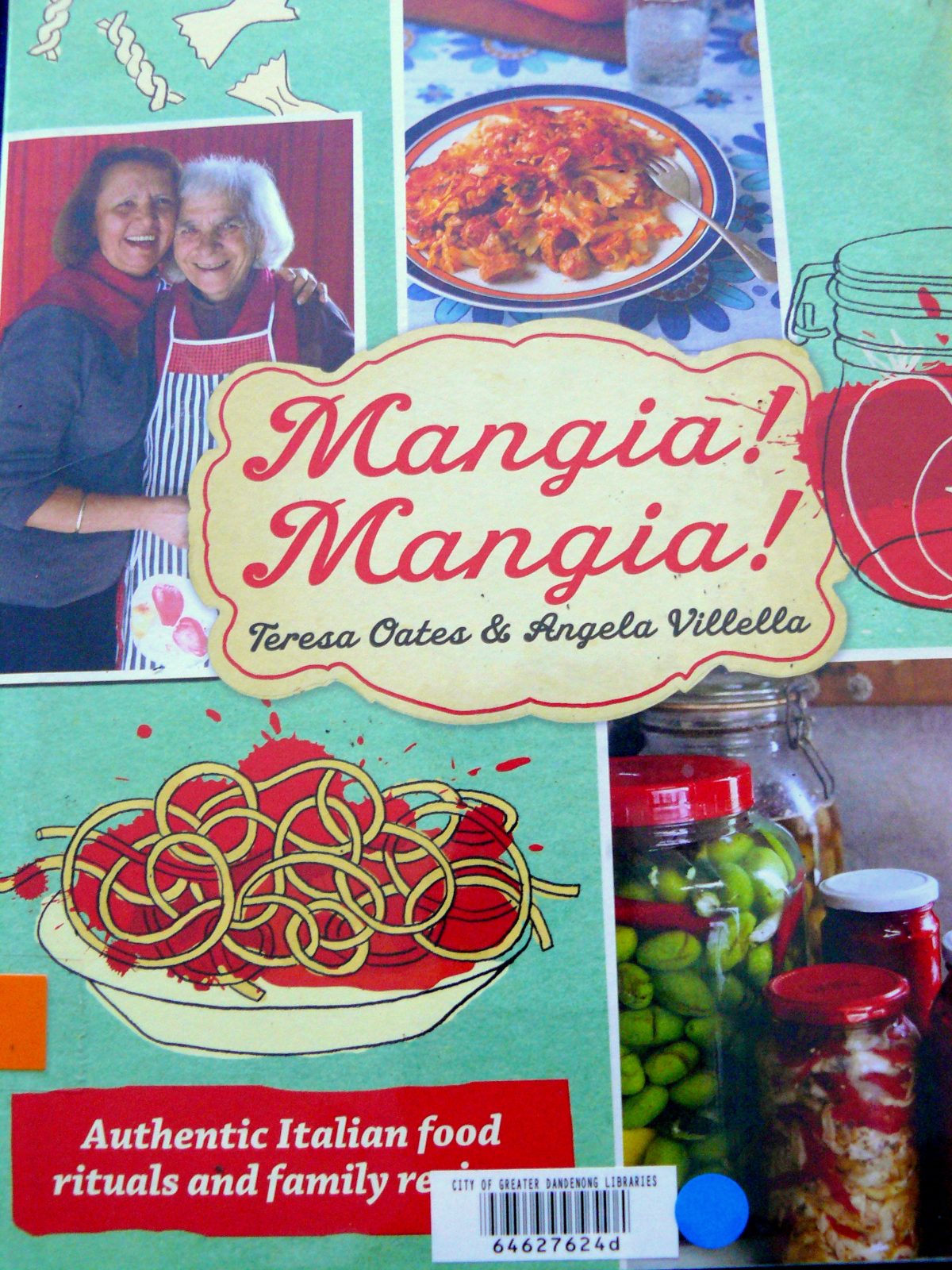 The writings are beautiful and poignant filled with anecdotes and fond food memories. It is a glimpse into their households and kitchens where food is prepared and served with passion, love, care, generosity and appreciation. Most of the recipes outlined in the book are treasured ones handed down over generations through the matriarchs and patriarchs of the two families.
This cookbook has an old world charm and you get transported through the photographs, writings and recipes to the heart of Italy. By the end of the book, you feel as if you have known the authors' families and have been a part of their households forever.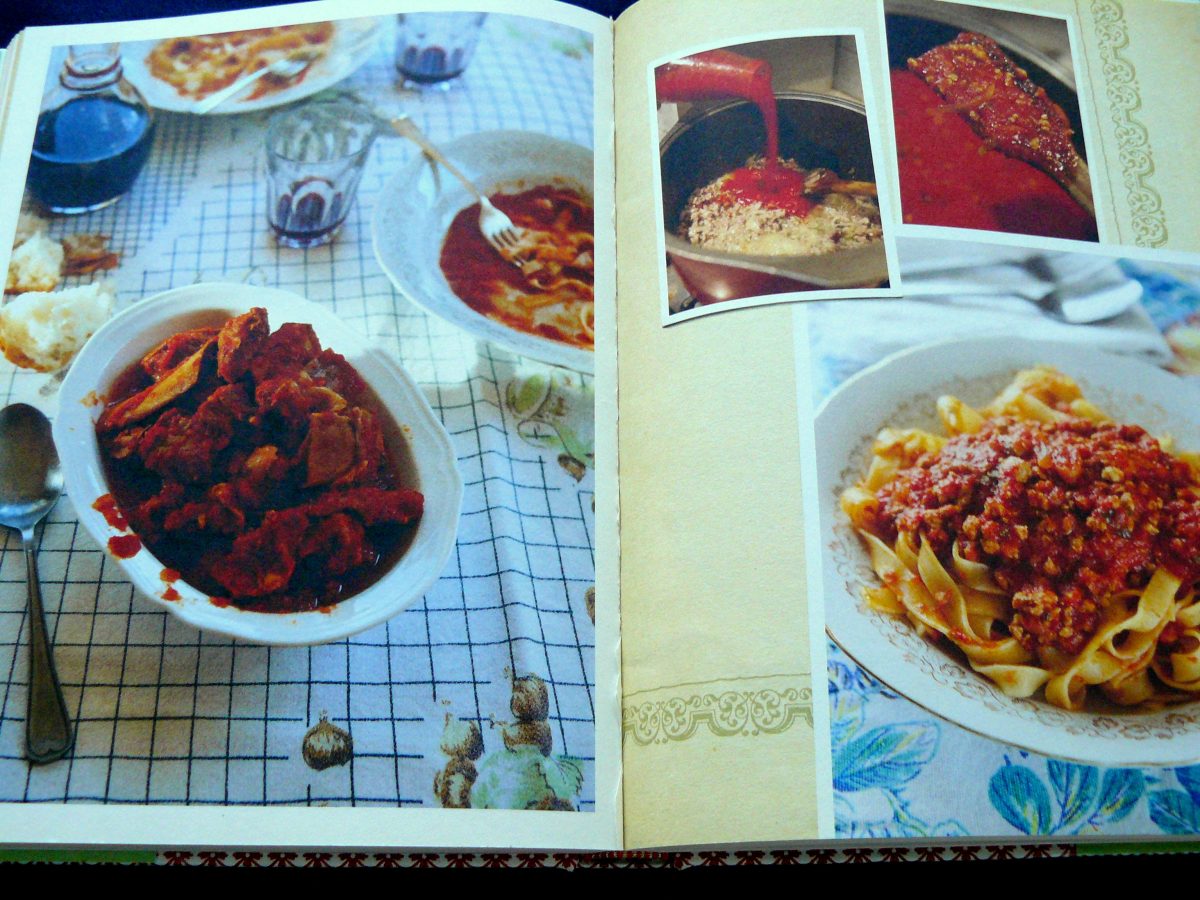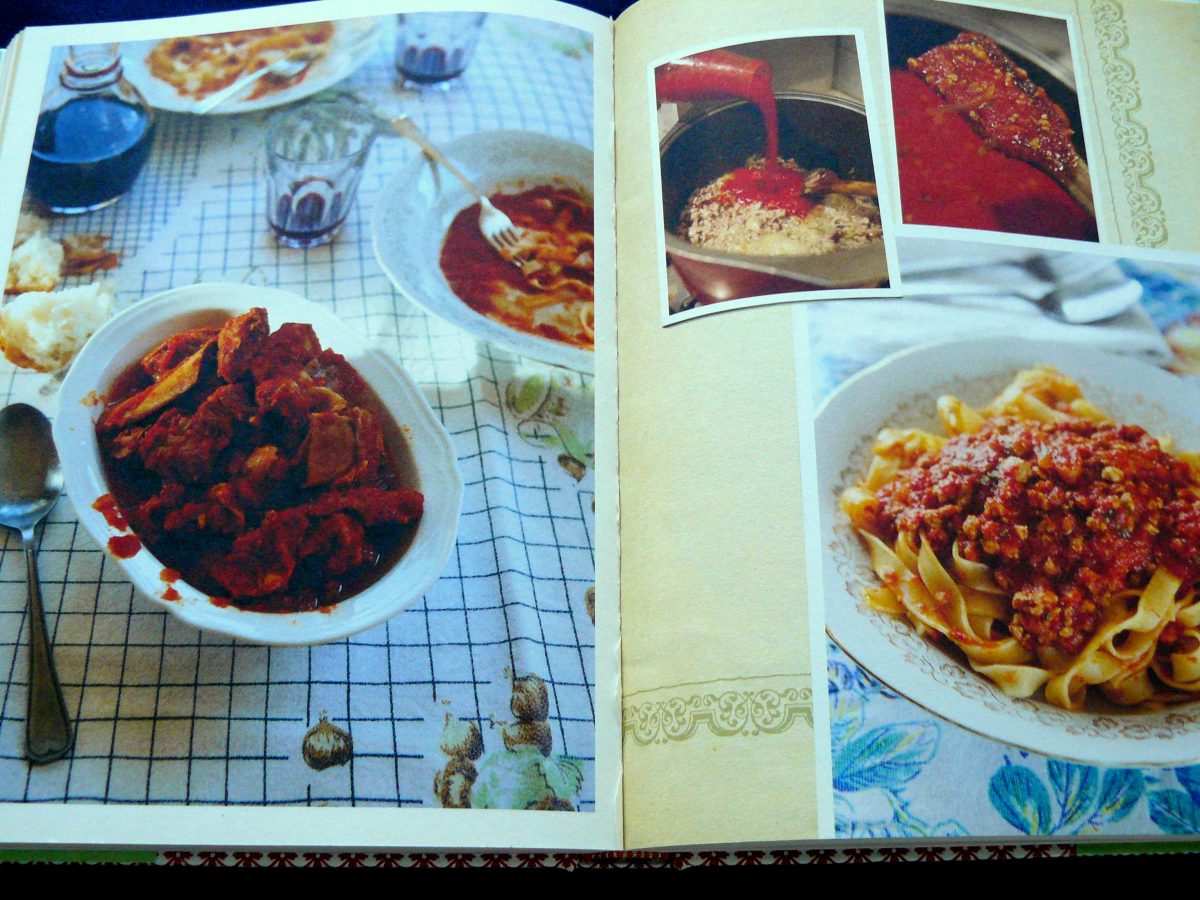 This book will be a treasure house for those who are seeking to learn traditional Southern Italian cooking. There are detailed recipes along with step by step instructions to make preserves and pickles, sun dried tomatoes, Salsa di Pomodori (tomato passata), Olive Verde (preserved green olives), Melanzane Sott'Oho (aubergines preserved in oil) etc…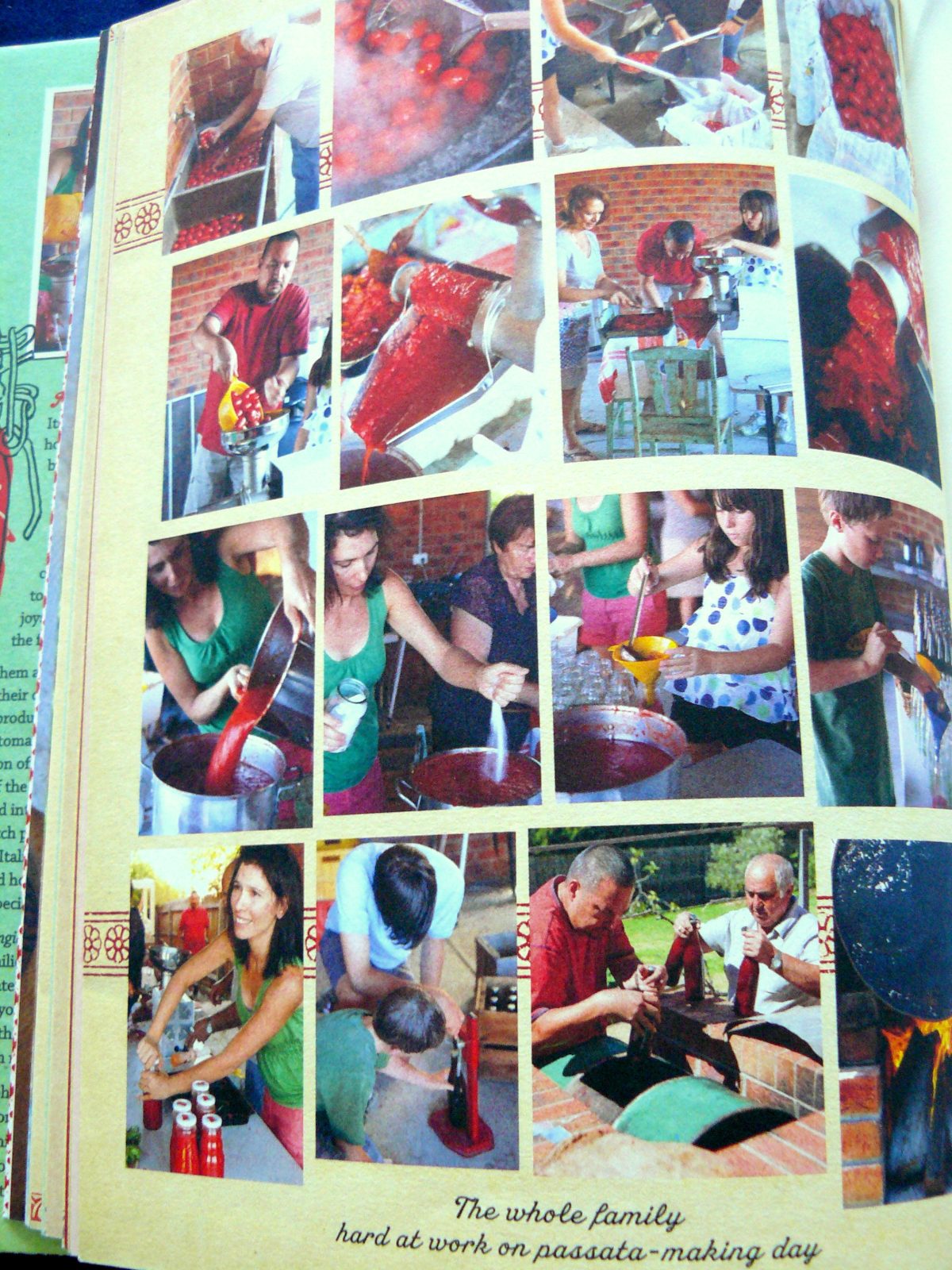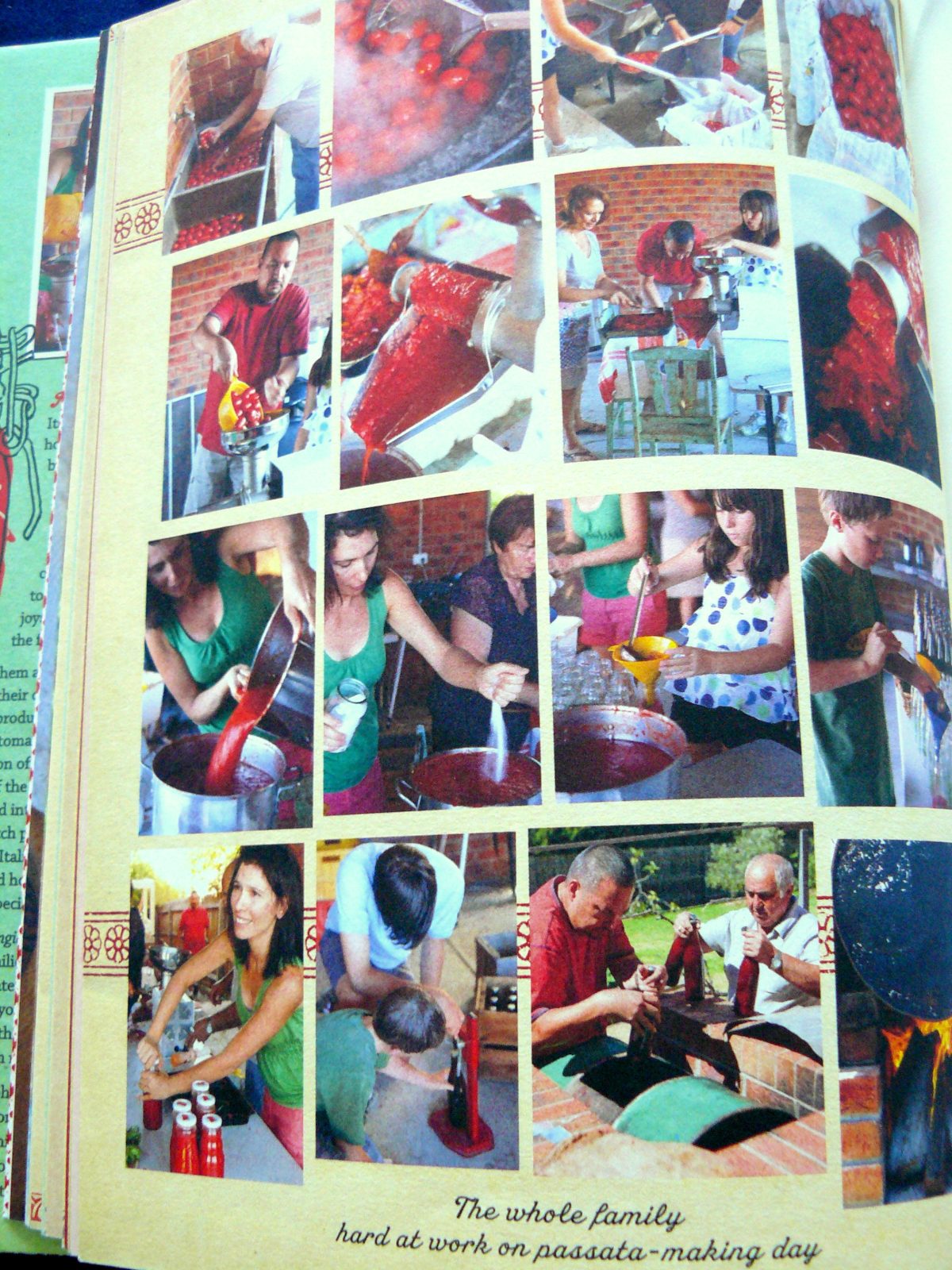 There is also an elaborate section on meats especially pig and how to slaughter, section and bone a whole pig. Using pictures and diagrams, Teresa and Angela teach us how to identify the different parts of a pig, how to utilize every single part of this beautiful animal and also how to prepare salami and sausages at home. There are also chapters dedicated to curing the different parts of the pork like neck, belly etc…
And of course, no Italian cookbook will be complete without a section on pasta. Apart from a bunch of recipes, you also get to learn a lot of basics like preparing the pasta dough and making different shapes and types of pasta at home.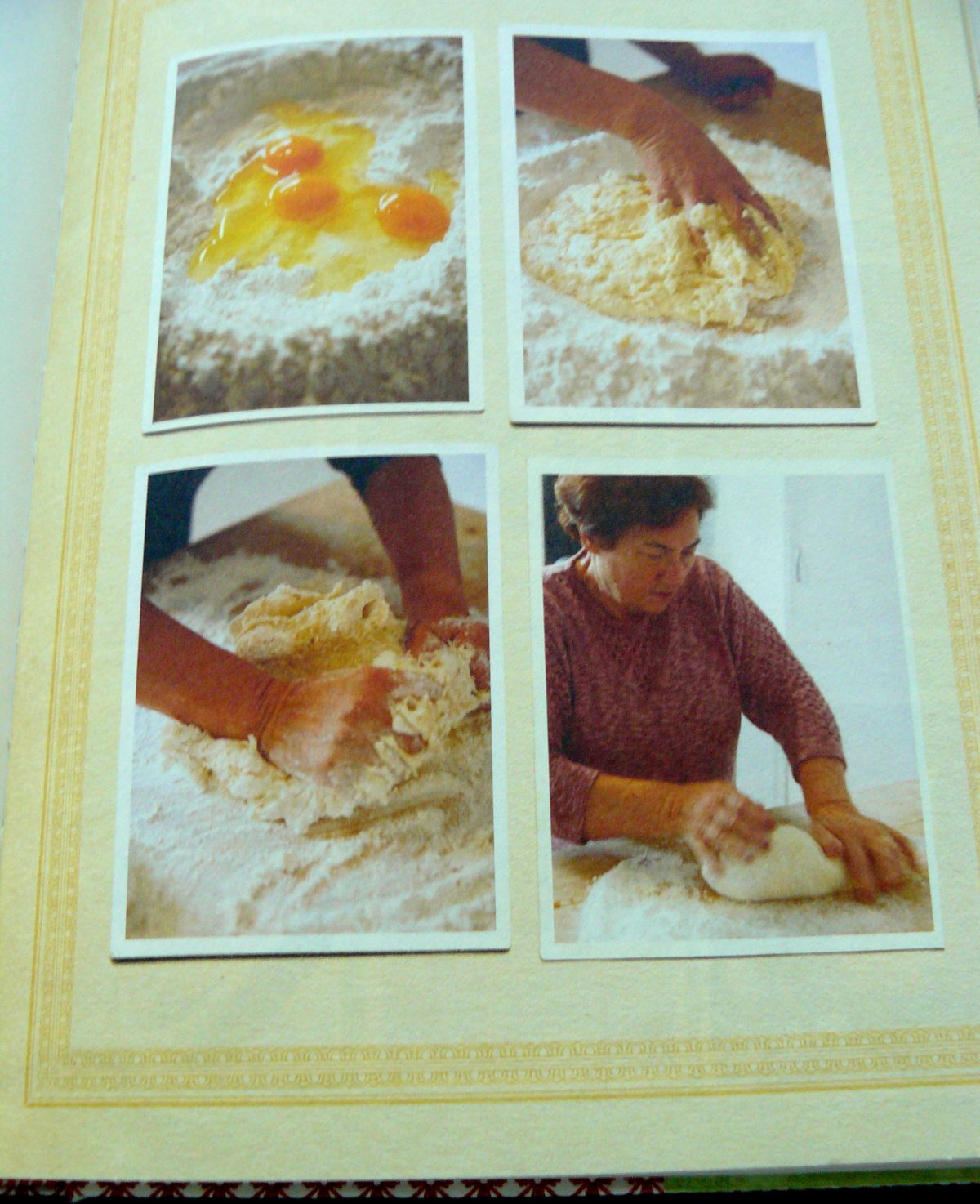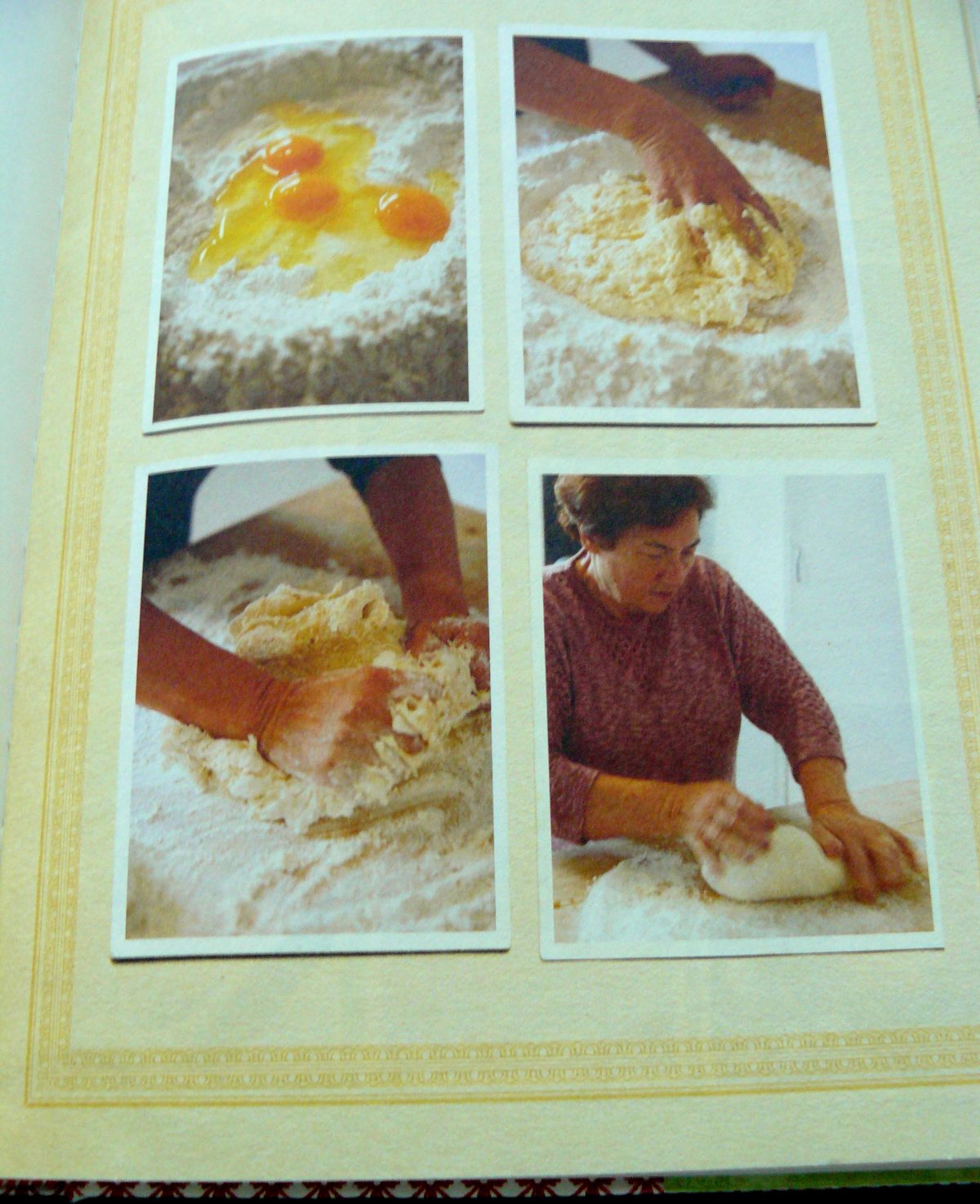 Vegetarians will find this book a delight because there are plenty of recipes minus meat. There is also quite an elaborate section on traditional Italian breads, sweets and desserts.
The photographs are beautiful, rustic and homely; depicting the whole family coming together to make the pickles, preserves tomato passata etc…..Italian to the core.