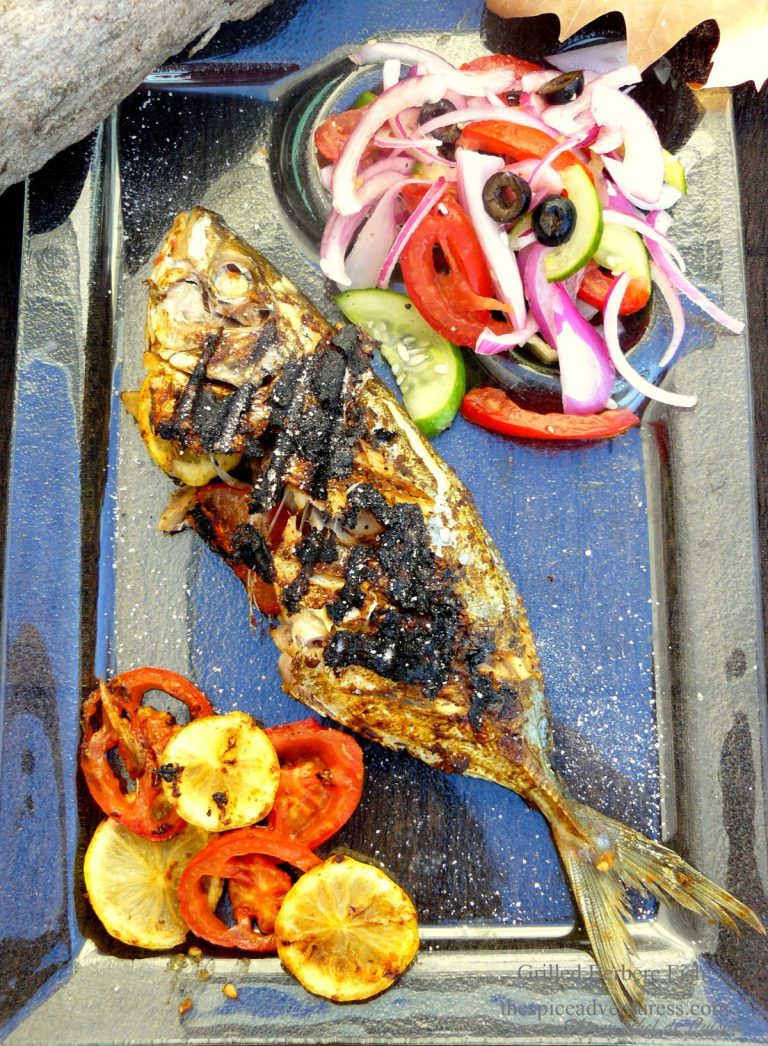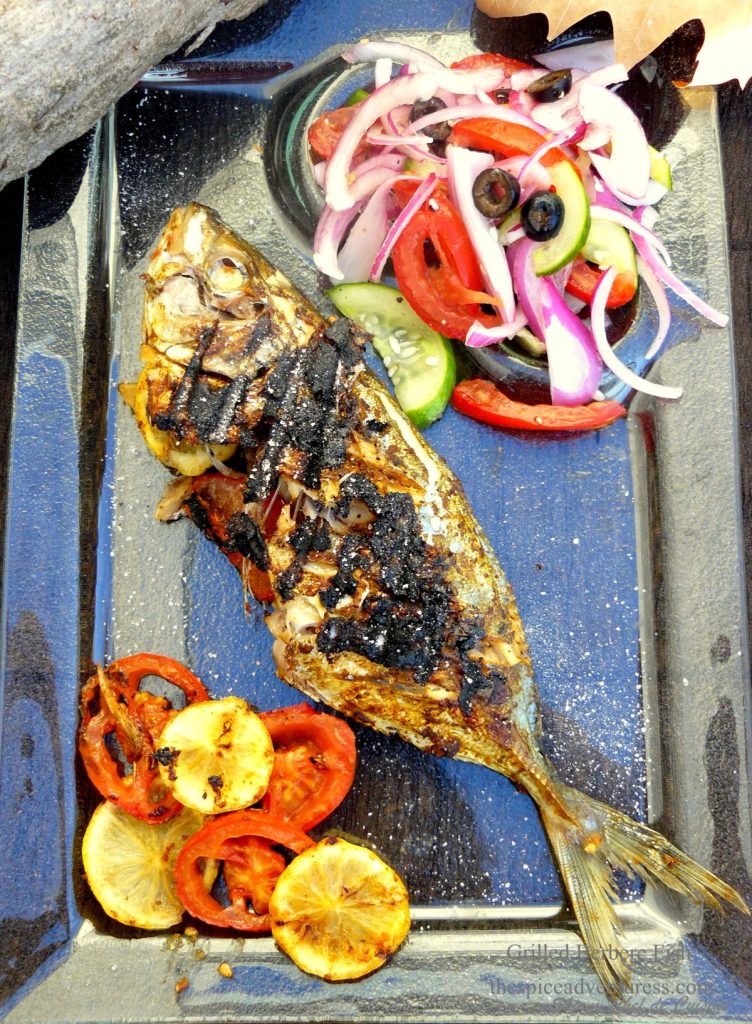 I have been quite an active member of several Facebook food groups. In fact, my decision to start a blog was inspired by the encouragement I received from these food groups. Though I am a member of more than a dozen groups, there are only a few that inspire me or are really close to my heart. A quick shout out to my foodie friends out there…..

Kannur food guide (KFG) – 'A home away from home', that's what KFG means to me. I was a total stranger to the group when I joined but now, it seems as if I have known most of them forever. A really warm, friendly and non-judgmental group, it is not just a place to have great fun-filled food conversations but also a place where you can forge great friendships.

Chef at Large (CAL) – I am a recent entrant to this food group. But this is my go to place for the most innovative and intellectual food conversations. There are many serious foodies in CAL and you will get to see a very high level of dishes here. The members here possess serious food talents and expertise; and I have gained immensely to broaden my culinary knowledge here. CAL is the brain child of Sid Khullar who is also the Managing editor for the food emagazine, CALDRON.

Home Chefs Guild – Another warm, friendly and interesting group where home cooking is truly celebrated. Again, I was a total stranger to this group but have made quite a few foodie friends out here. And during a casual chat with one of the group admins, Biji, we realized that we were actually neighbours back in my home town but never met then. The world is indeed a small place and the best way to bond is over food!

Today's dish features high on my fave foods list – grilled fish. And this time, I used the famous Egyptian marinade, Berbere paste to spice up my fish. Fiery, spicy and pungent, the Berbere paste can be used to flavour both meats and seafood. It has quite strong flavours and a little goes a long way; if you want it less spicy, reduce the quantity of paprika.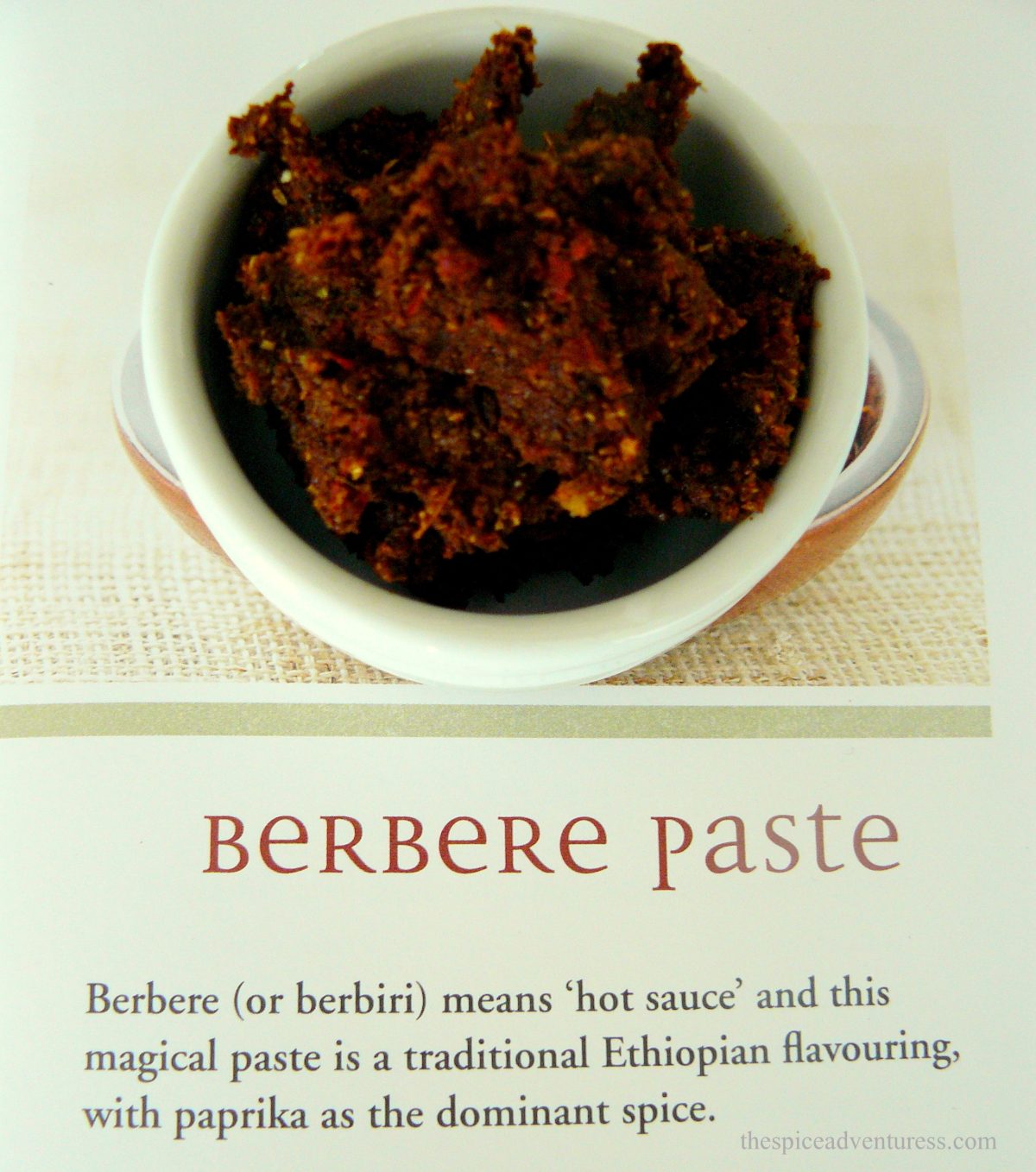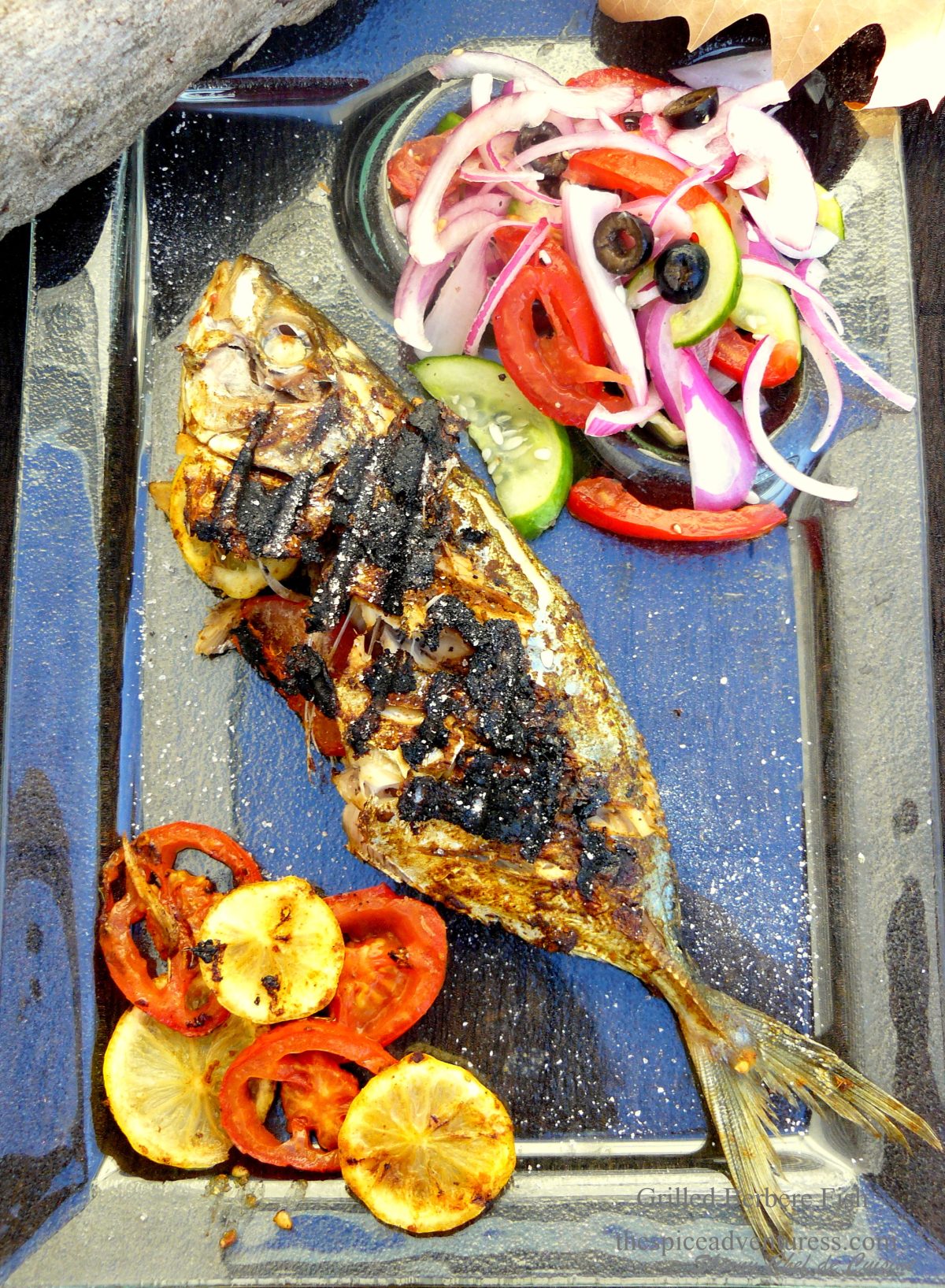 Berbere paste – Adapted from Tortoises and Tumbleweeds (Journey through an African Kitchen) by Lannice Snyman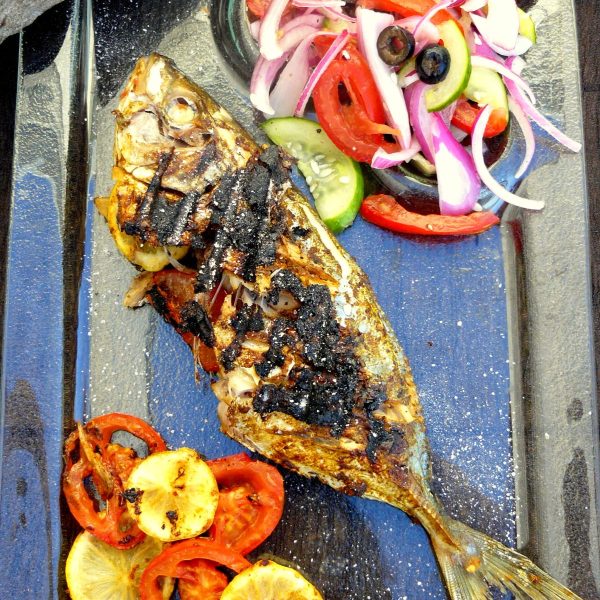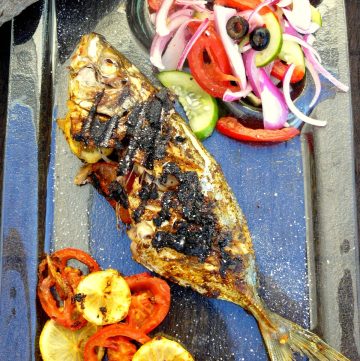 Print Recipe
Grilled Berbere Fish
Ingredients
Berbere paste:
2

tsp

Cumin seeds

6

cloves

1

tsp

cardamom seeds

1

tsp

Coriander seeds

1

tsp

red chilli powder

4

garlic cloves

2

tbsp

hot paprika

¼

tsp

turmeric powder

½

inch

cinnamon bark

½

tsp

black pepper powder

½

tsp

fenugreek seeds
For the fish:
1

whole fish

I used trout but any type can be used

Red tomato – 1

sliced

Lemon – 1

sliced

Salt – to season

Vegetable oil – for grilling the fish
For the salad:
Red onion – 1

finely sliced

Black olives – sliced

Lebanese cucumber – 1

sliced

Tomato – 1

sliced

Vinegar – 1 tbsp

Salt – to season
Instructions
To prepare the berbere:
Dry roast the whole spices till aromatic, cool and grind to a fine powder. Add the remaining powdered spices along with garlic and grind to a paste.
To prepare the fish:
Clean the fish well, wash and pat dry with a kitchen towel. Score on both sides and season with salt. Rub the marinade onto the fish and coat well. Line slices of tomato and lemon inside and over the top of the fish. Cover with foil and refrigerate for at least 2 hours or even longer as time permits.

For the salad, mix all the veggies and just before serving, season with salt and vinegar.

Heat the grill to high and drizzle vegetable oil. Place the fish with the lemon and tomato slices on top and grill for 10 minutes. Remove the lemon and tomato slices and carefully turn over the fish and grill on the other side till done.

Serve hot with the grilled lemon, tomatoes and salad.