A poem by Ann Weems that I found in a Christian prayer book a long long time ago…..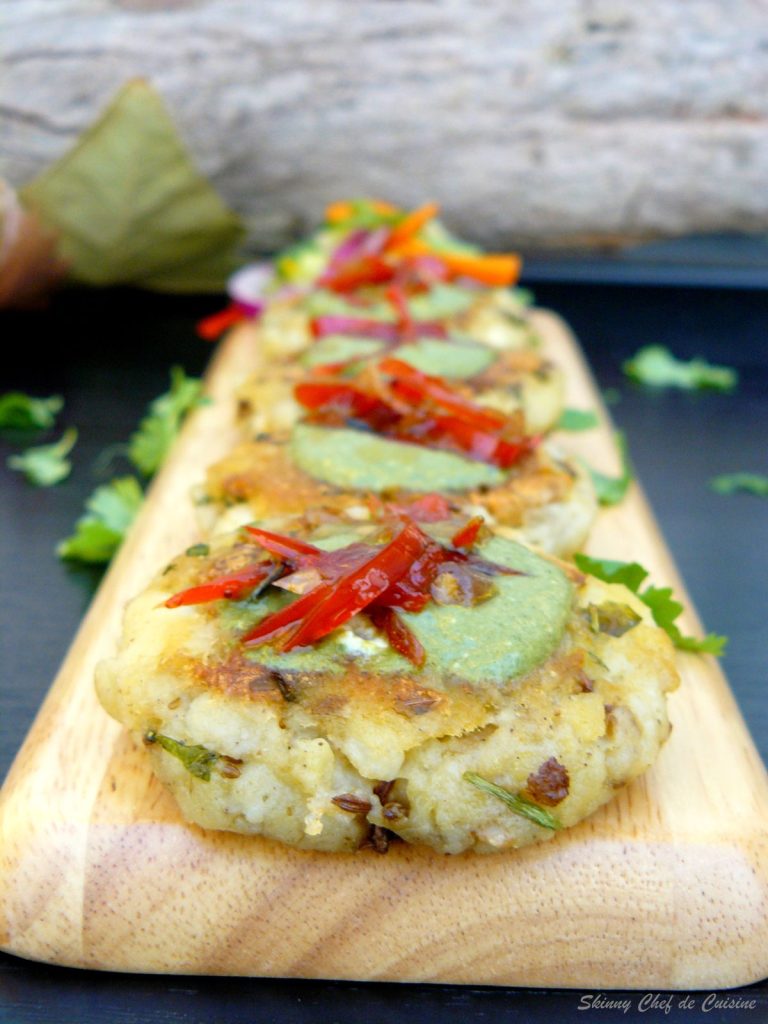 I celebrate children
who laugh out loud
who walk in the mud and dawdle in the puddles
who put chocolate fingers anywhere
who like to be tickled
who scribbled in church
who whisper in loud voices
who run – and laugh when they fall
who cry at the top of their lungs
who cover themselves with Band aids
who squeeze the toothpaste all over the bathroom
who slurp their soup
who chew cough drops
who ask questions
who give us sticky, paste covered creations
who want their pictures taken
who don't use their napkins
who bury their goldfish, sleep with the dog, scream at their best friends
who hug us in a hurry and rush outside without their hats
I celebrate children who are so busy living, they don't have time for our hang-ups,
And I celebrate adults who are as little children.
Today's dish, Karari aloo tikki (mashed potato patties spiced with cumin, asafetida, ginger and chat masala) is a celebrated and much loved Indian starter, especially in the northern regions of the country. The term 'karari' refers to the little town of Karari in Uttar Pradesh where this particular type of aloo tikki is popular. There is no onion or garlic in this recipe which makes it perfect for those who want to abstain from using the same.
As I mentioned earlier, karari aloo tikki is simple and easy to prepare, can be made in batches and frozen for future use which makes it perfect for parties and events. The level of heat can be adjusted by adjusting the number of green chillies.

Recipe Courtesy – Femina magazine