Onakka Chemeen Fry or Dried Shrimp Fry is a traditional preparation from Kerala (South India). The sweetness of the caramelized onions against the salty smokiness of the dried shrimps makes this a really flavourful preparation. A must try for dried fish lovers!

Dried, salted fish is an acquired taste. There are plenty of people who would cringe their noses at the smell and make nauseating facial expressions at the sight or mention of dried fish. And on the opposite end are those, like myself, who simply love dried salted fish, savouring it as a delicacy each time.
The process of salting and drying fish and other seafood is a very ancient one, a practice that started as a means of preserving surplus food, especially in the coastal regions. If you take India in particular, dried fish features heavily in the regional cuisines of Goa, Kerala, Maharasthra, coastal regions of Tamil Nadu, Assam, many regions of North East etc… In fact, the small town of Jagiroad in Assam has the largest dry fish market in Asia.
Dry fish has always been considered as poor man's food but these days, it is being increasingly explored and used as an exotic ingredient by many global cuisines. There are so many different varieties and types of fish and seafood that can be dried and consumed. And you can find a ton of recipes too using dried seafood. But my personal favourite is dried shrimps and especially this recipe where the shrimps are tossed through lightly fried onions, curry leaves and spices. Oh! I could just eat a bowl of this by myself.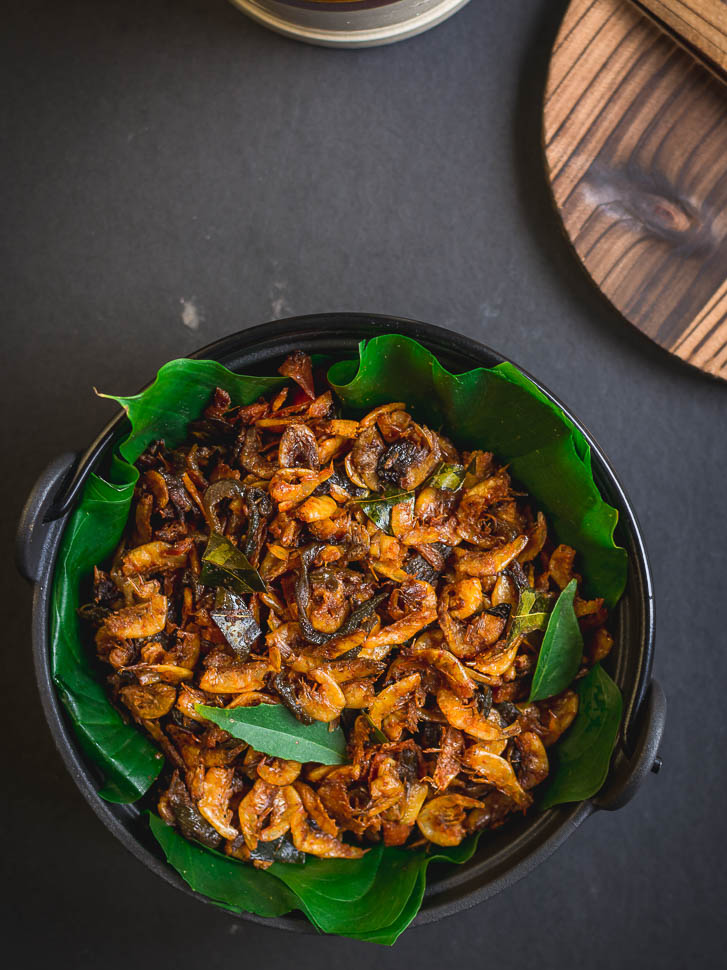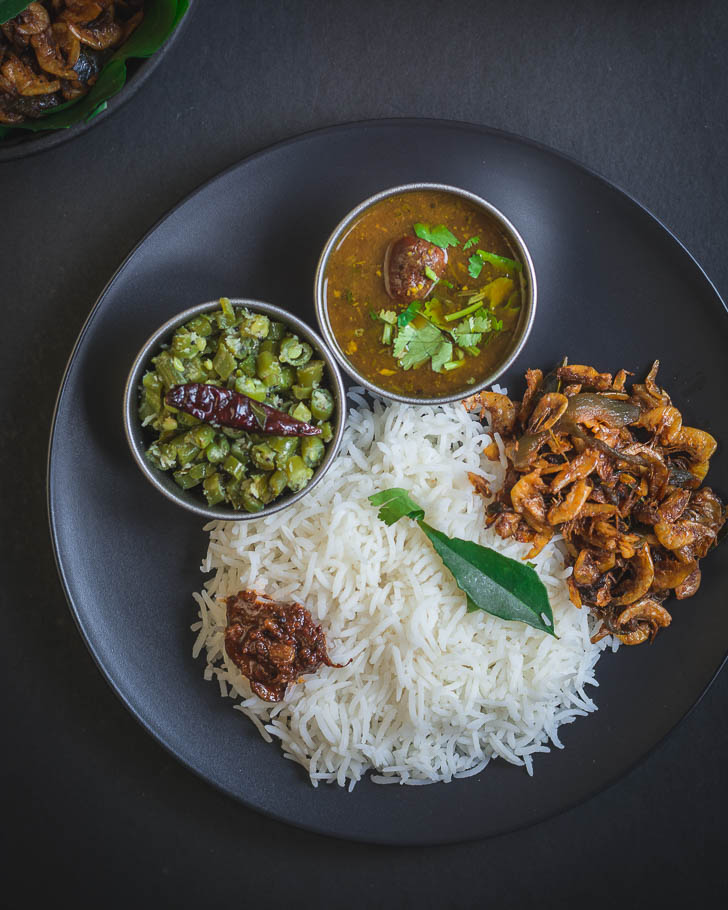 Onakka Chemeen fry is a Kerala style preparation and hence the use of coconut oil is a must to bring out the true flavours of the dish. The sweetness of the caramelized onions against the salty smokiness of the dried shrimps is simply to die for….
So if you are a fan of dried shrimps, then this is a recipe that you ought to try out.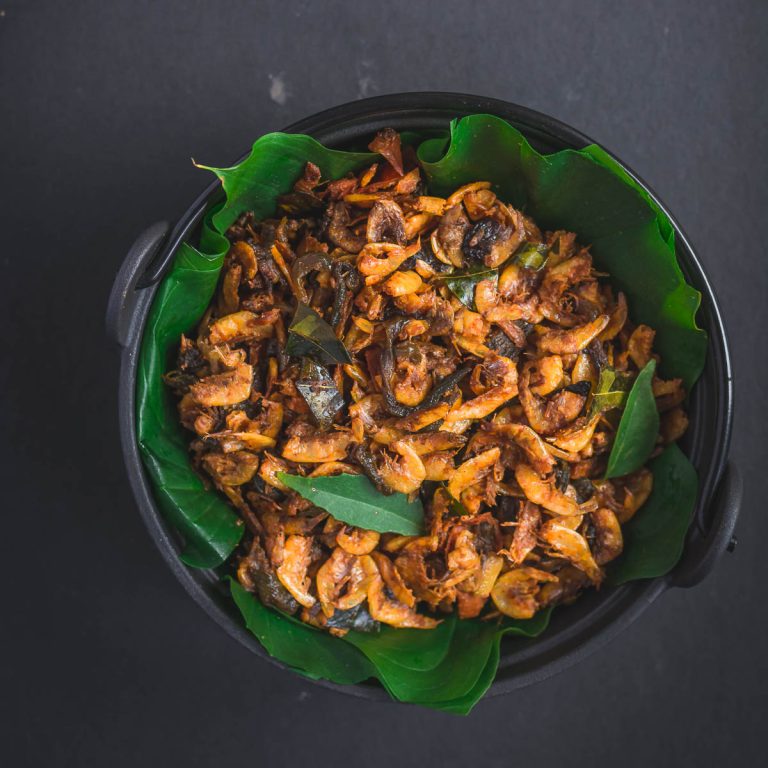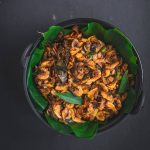 Print Recipe
Onakka Chemeen Fry (Dried Shrimp Fry)
Ingredients
Dried shrimp – 200 gm

heads removed and cleaned well

Red onion – 2 medium

sliced finely

Garlic – 3 cloves

crushed

Tomato – 1 small

deseeded and sliced finely

Red chilli powder – ½ tsp

Turmeric powder – ¼ tsp

Salt – to taste

Curry leaves – a handful

coconut oil – 2 tbsp
Instructions
Heat oil in a pan and add the sliced onions. Saute till it becomes light golden brown

Add the crushed garlic, curry leaves and tomato pieces. Saute again for another 2 minutes.

Add the spice powders and then add the dried shrimp. Saute on low heat for 5 minutes.

Remove from heat and serve hot.