My favourite protein has always been lamb and my love affair with it has only increased after coming to Australia. You get the most amazing cuts of meat here and I am trying to befriend the butchers at the Dandenong Farmer's market to learn more about butchery. And for those who live in Melbourne and have not visited this market, it is a great place for family and budget shopping. The fresh produce, vibrancy, colours and the market mayhem…makes it a true shopping adventure each time. Plus, there are plenty of activities and fun stuff for children on the weekends so you can double it up as a fun family outing too.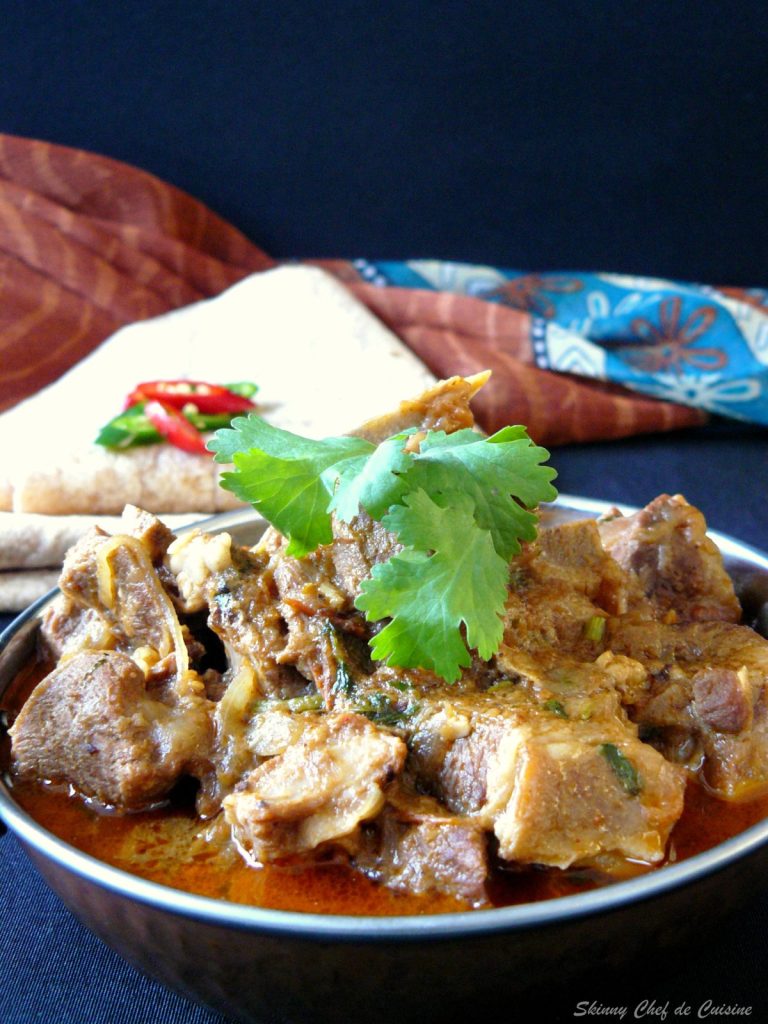 One of my other favourite hang outs in the market is the Sam's spice and grocery; you can find an extensive spread of spice blends from around the world here. Apart from spices, you can find a range of pickles, chutneys, condiments too.
The Dandenong Farmer's market also has some amazing eateries and cafes serving different cuisines like Indian, Chinese, Pakistani, Turkish, Mauritian, Dutch etc… to name a few. The Turkish café, Shish Delish is my personal favourite; you ought to try the chicken kebabs there. Want to know more; check out this space!

So, while I was at the market last week, I bought lamb deciding to make an old classic – laziz lamb handi. This is a traditional lamb preparation that originated in Punjab but went on to become a famous Pakistani dish too (post partition). Traditionally, the meat is prepared in a handi which is an earthenware or metal pot with a narrow mouth in which the lamb is cooked slowly with a medley of spices and aromatics.
Now, I do not yet possess a handi and prepared the dish in a regular pot but those who have one must definitely try out this dish in a handi as it helps to tie in and blend the flavours much more quickly. I used lamb pieces on the bone because I think the meat and the dish is much more flavourful when the bones are in but you can also use boneless pieces for this dish.

So without much further ado, here's how I prepared laziz lamb handi – succulent pieces of lamb cooked in a medley of aromatic spices and creamy tomato onion gravy.