I know that I have written enough about the dull, dreary winter out here in Melbourne but I continue to write about it because I have turned into the laziest, slouchiest (if there is such a word) person in the world. Instead of embracing the beauty of the winter whites, all that I can think of and do is – sleep.

Oh! I can sleep – hours altogether without a worry in the world. I enjoy late nights and then sleep into the late mornings, sometimes afternoons. But the euphoria of the long, relaxing sleep does not last long. The mountain of household and professional chores gets to me and before long, I get grumpy and moody (vehemently making a mental resolution to follow better and disciplined sleeping habits). And to repeat it all again the next day. Sigh!

During the weekdays, I do not get to indulge in this erratic behavior and try to maintain a semblance of normality. But with the winter and school holidays setting in, I am back to my crazy schedule which leaves me hardly any time to cook elaborate meals or even get creative and experimentative in the kitchen.

And my go to dish for such days is pasta. There are a zillion recipes that you can come up for pasta and many of these require very few ingredients. Pasta is extremely forgiving and versatile, ready to take up any flavours that you infuse into it.
Today's dish is penne with kransky and vine-ripened tomatoes; just as the name suggests, the main ingredients complimenting the pasta are the sweet and juicy vine-ripened tomatoes and the salty, earthy kransky. For those of you who do not know, kransky or Kranjska klobasa is a Slovenian sausage usually made from pork and seasoned with garlic, salt and pepper. This has a rich and meaty flavour and works really well with pasta.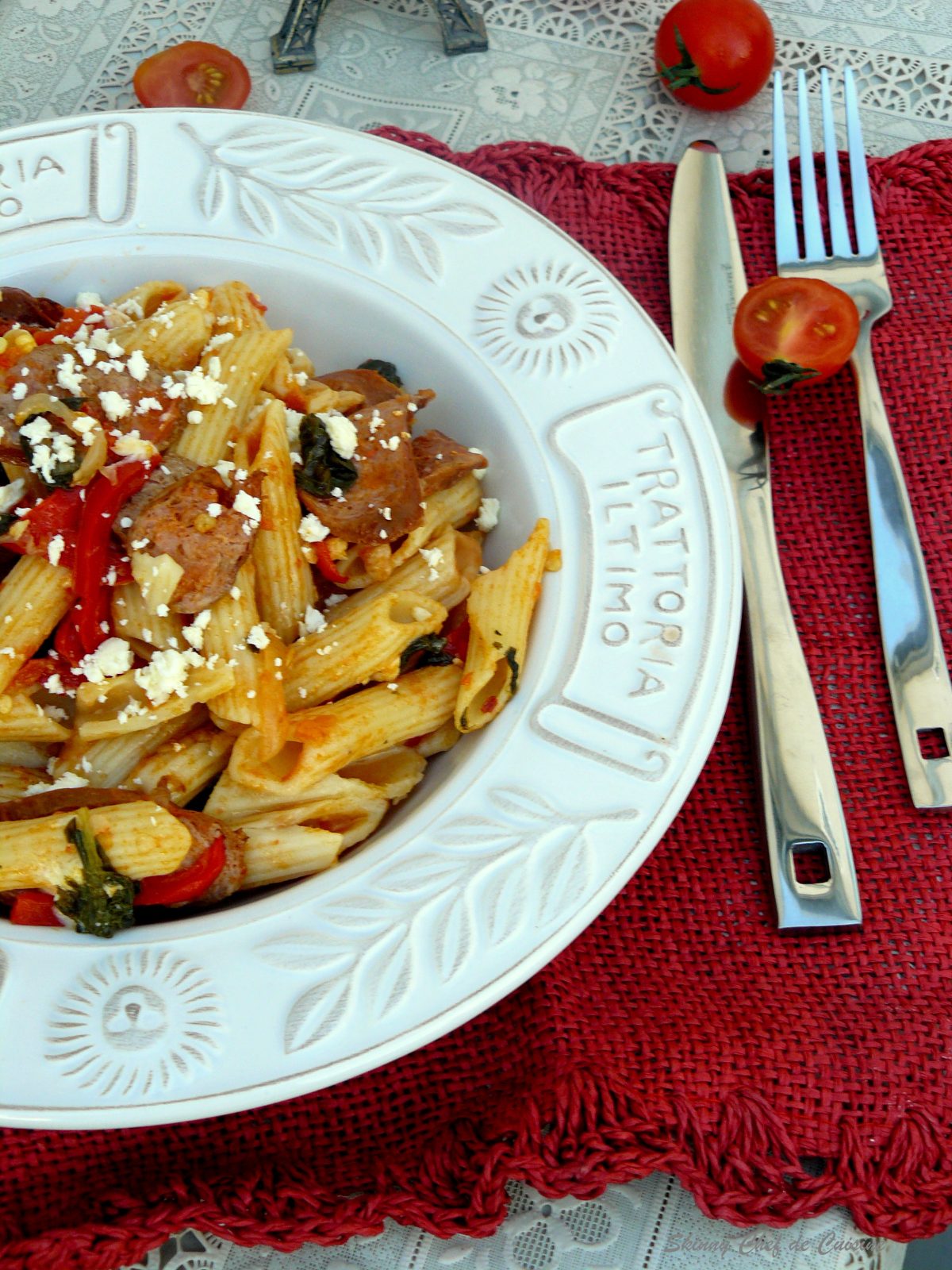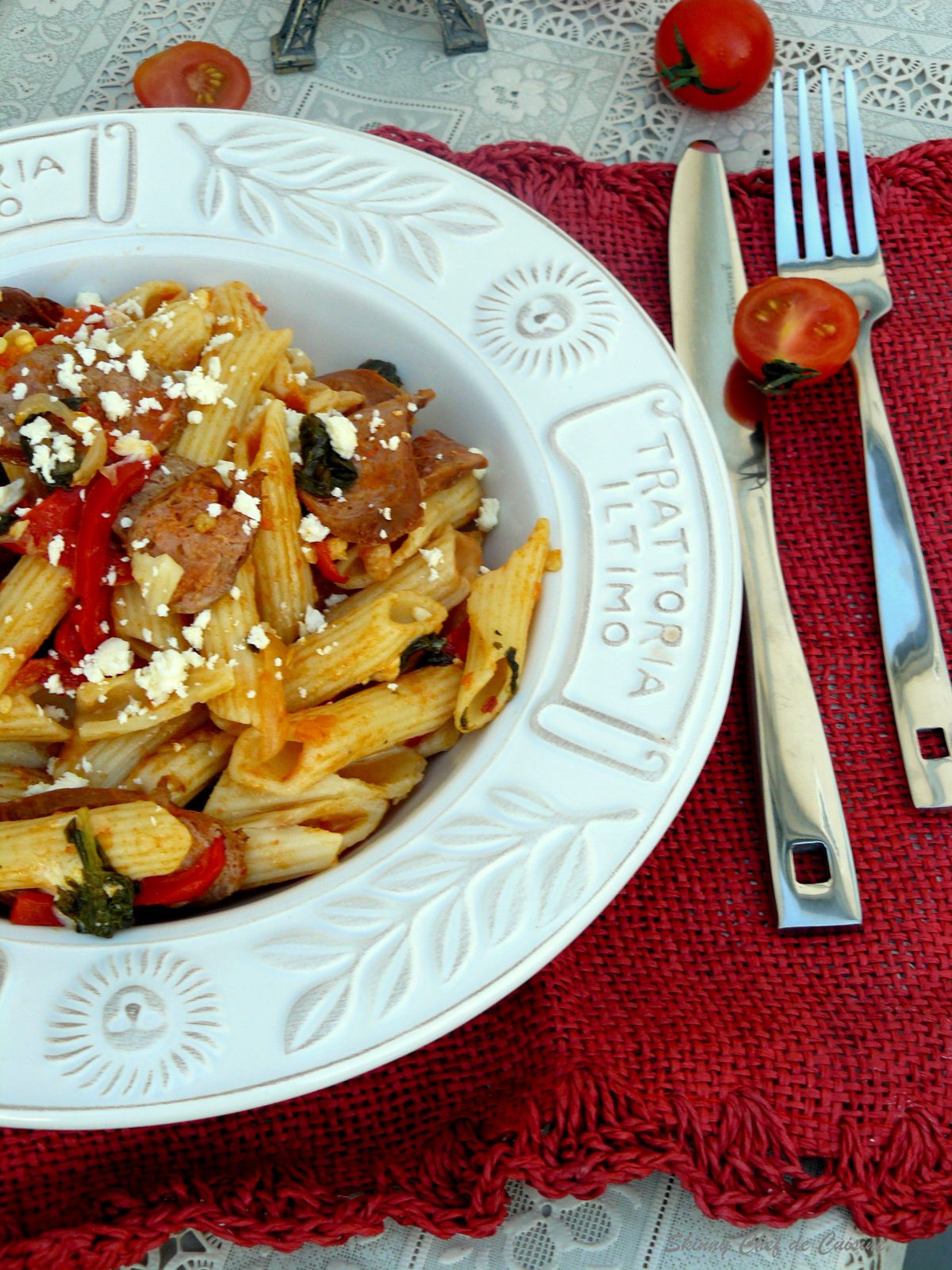 And before we head off to the recipe, let me tell you of a little perk-me-up that I received during the past week. I got a mail from the US chapter of the website, Sulekha.com saying that they would like to feature my blog on their website and also want to do a short interview for them. I was flabbergasted but happy too for this attention that my blog has received. So I did the interview, a very short one, and if interested, you can read it here.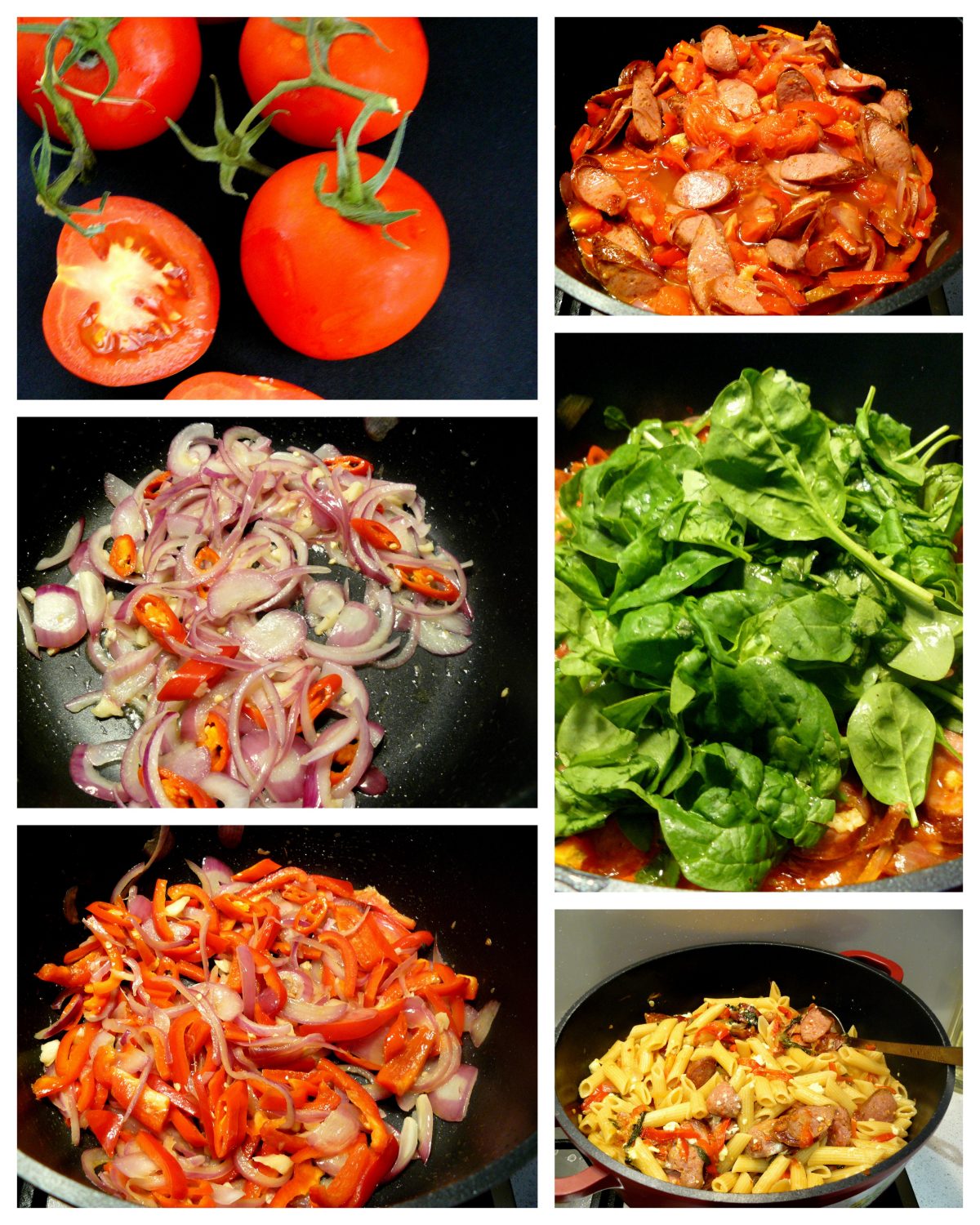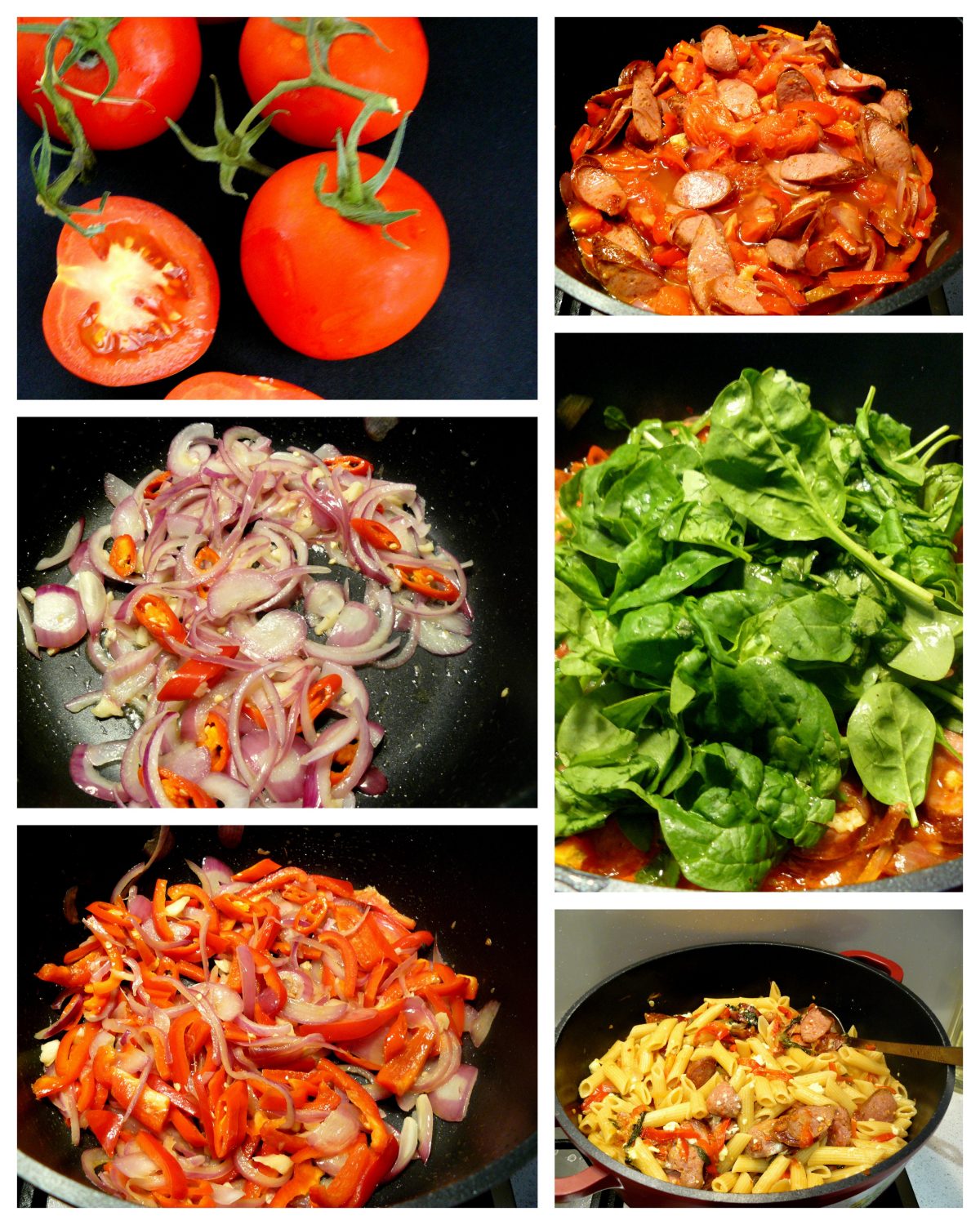 Recipe Courtesy – Woman's Day
Print Recipe
Penne with Kransky and Vine Ripened Tomatoes
Ingredients
500

g

penne

1

tablespoon

olive oil

1

red capsicum – deseeded and sliced

1

onion – sliced

2

garlic cloves – crushed

1

red chilli – sliced finely

4

kransky

or other continental sausage – thickly sliced

Vine-ripened tomatoes – 4

50

g

baby spinach leaves

90

g

feta – crumbled

Salt – to season

Black pepper – to season
Instructions
Cook pasta in a large saucepan of boiling salted water for 10-12 minutes.

In the meantime, heat oil in a large pan on medium. Sauté capsicum, onion, garlic and chilli for 4-5 minutes until softened.

Add sausage and cook, stirring, for 2-3 minutes until lightly browned. Add the tomatoes, and simmer for 5 minutes, stirring occasionally. Remove from heat and stir spinach through until it starts to wilt.

The pasta would have cooked by now, drain and add to the tomato-sausage mixture.

Toss well to combine; season with salt and pepper after tasting. Garnish with crumbled feta cheese.

Serve hot.