The holidays are over, school term has started and I am back from hibernation. My life feels much more normal, relaxed and disciplined from this week…with a determination to get my commitments back in order. This post was meant to be published later in the week, but since I have a lot of stuff going on in the next few days, I decided to post it today itself.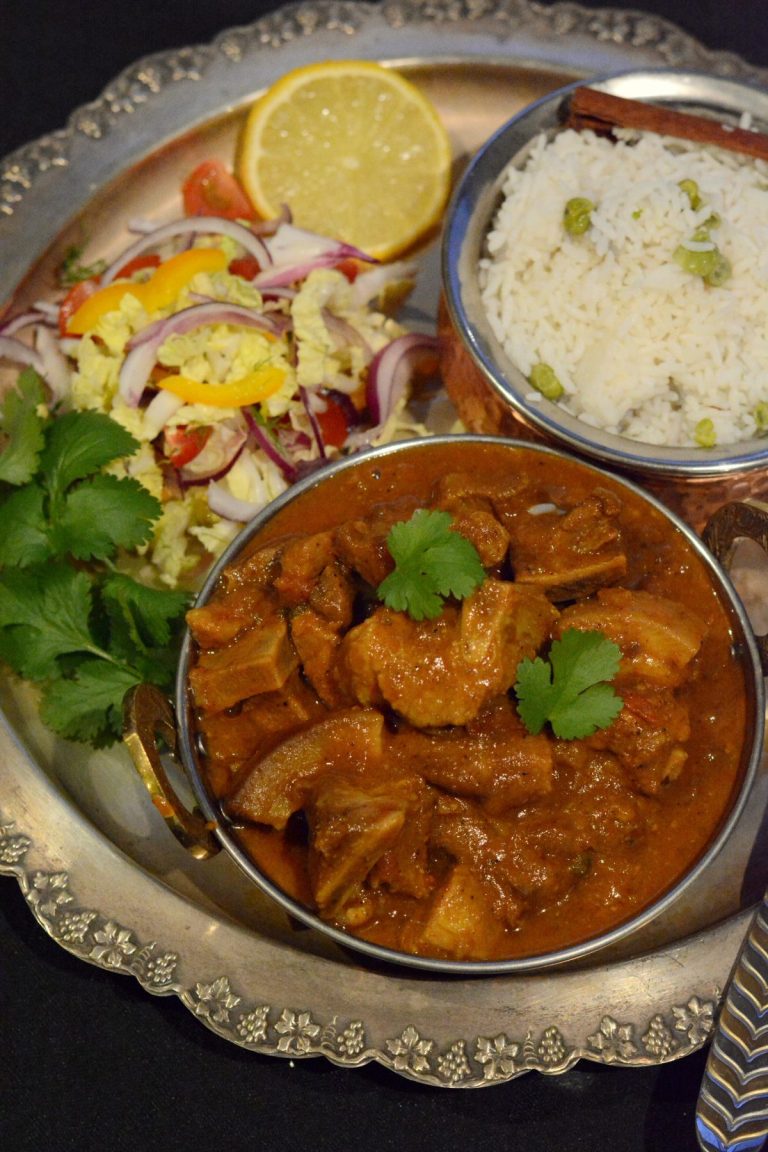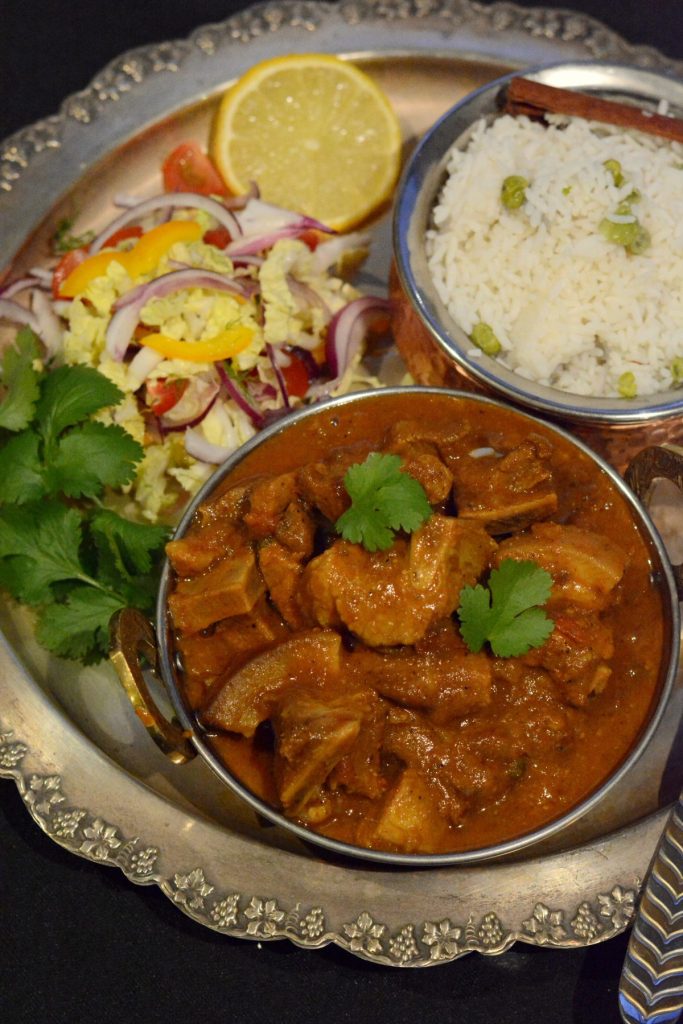 Today's dish is pork veenjaali – and I have absolutely no clue of the origin of this dish. I found the recipe on the website, Swapna's Cuisine and the first time I read the recipe, I knew this one was going to be an absolute winner. Reminded me of pork vindaloo with minor differences but I must say, the dish tasted different.
The secret to this awesome curry lies in the curry paste which infuses the pork with a sweet yet spicy and aromatic flavour. If your taste buds are low on the spice quotient, adjust the spices accordingly. This curry paste has found an indispensable spot in my pantry and I plan to experiment with it as much as possible.
So, here's the recipe for an Indian-style pork curry – Pork Veenjaali;