I think life has become a series of shopping lists, one after the other. Still getting over the effects of the Christmas list and it's time already for the 'back to school' list. Sigh!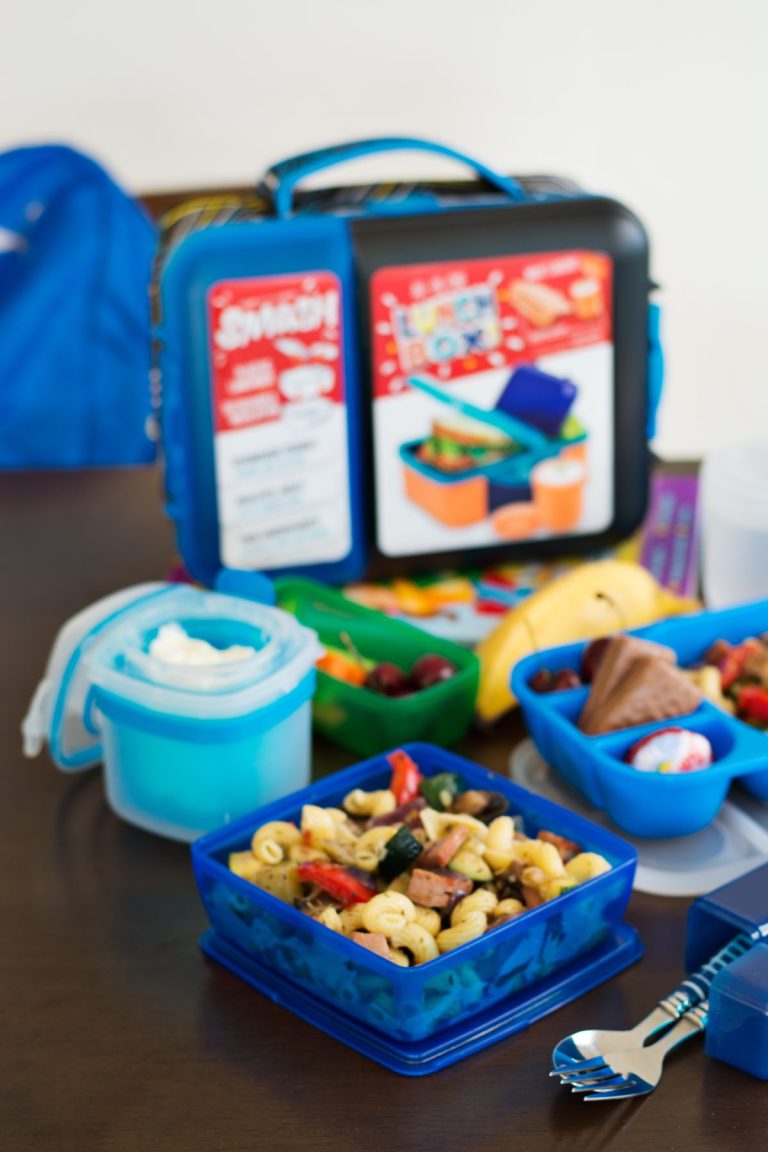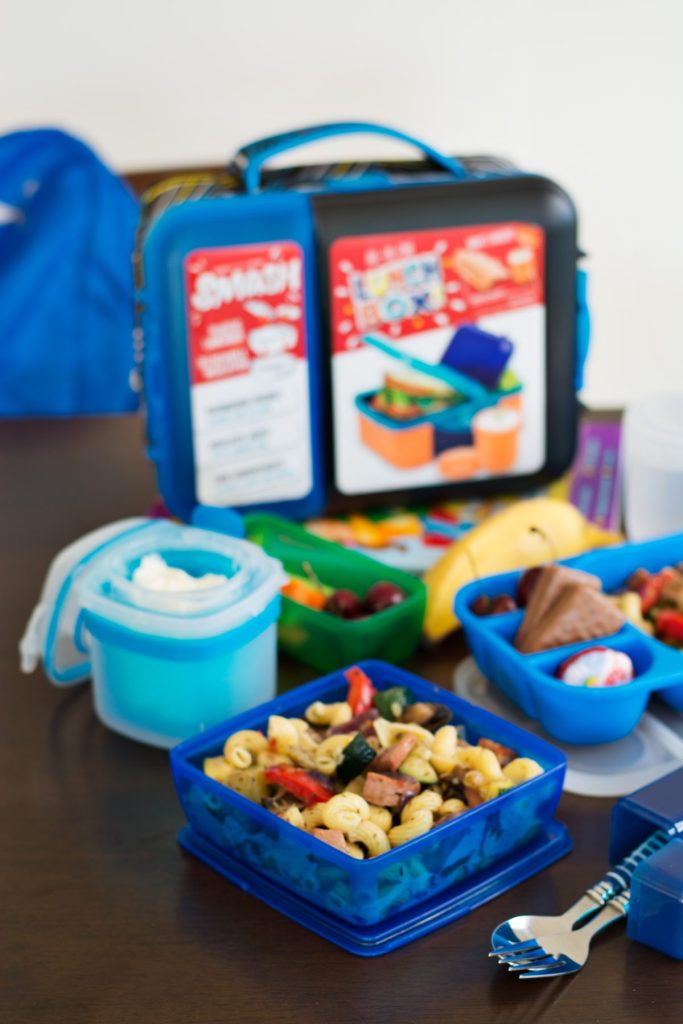 But in all fairness, life must go on and so does the shopping list. And one of the top spots in the back to school list is always reserved for a new lunch box.

Now we all agree that the lunch box is such an integral part of the school life. Apart from the fact that it is a source of nourishment and good health for our little ones, it is also an integral part of school memories. I can recollect so many fond memories when it comes to school lunches and so will all of you.

So presenting to you my favourite brand of lunch boxes from Smash. I discovered this brand two years back and haven't looked back ever since. In fact, I even wrote a blog post about it last year; there is also another easy lunch box recipe so do check it out.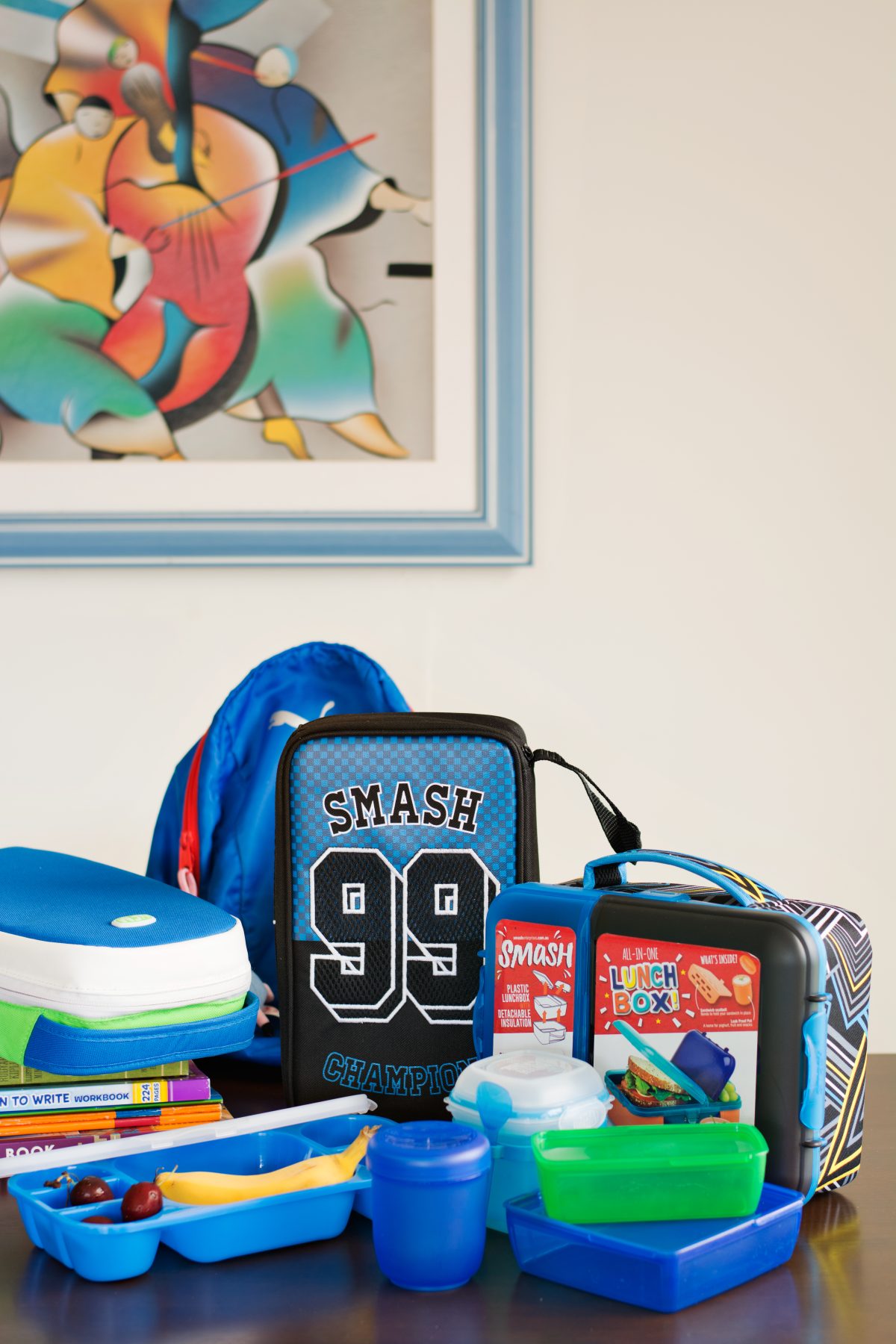 Smash is an Australian brand so that means they totally understand our needs and requirements better. All the products are BPA free and extremely durable and reliable. In fact, all the lunch boxes, drink bottles from last year are still in great condition and the only reason I would change is because I received these samples to test out. (The old ones will be donated to the local Red Cross, and I strongly urge you to do so too if your old ones are in reasonably good condition)

The new designs out this year are so bright and colourful making it real fun for the kids. Our favourite happens to be this one shown below…of course it has to be blue because Adi is in that phase where 'pink is for girls'. I like how the compartments are divided in this model and also the fact that there is an outer insulated case (removable) which also has the new Blue IQ antibacterial lining. The wipe-clean formula helps to keep the case clean devoid of any sort of mould or mildew, smells fresh and also protects the life of the lunchbox.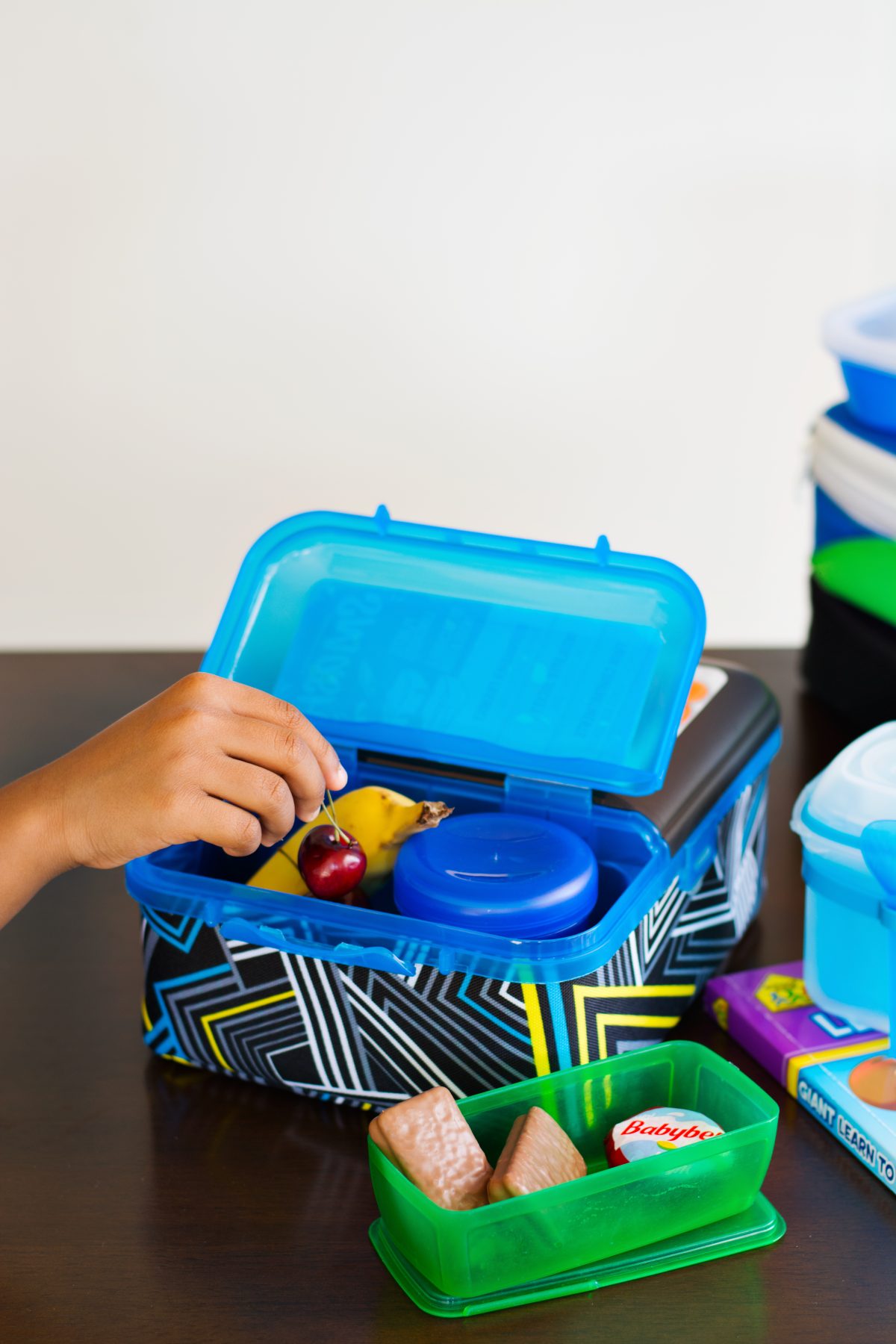 Smash has an extensive collection so there are plenty of choices for all sorts of lunch requirements. I love the add-on containers in various sizes, shapes and colours which mean that the food can be kept divided. The yoghurt container is so cool; it keeps it chilled and my son absolutely loves his during summer. The tube shaped box for wraps and rolls are so cool too.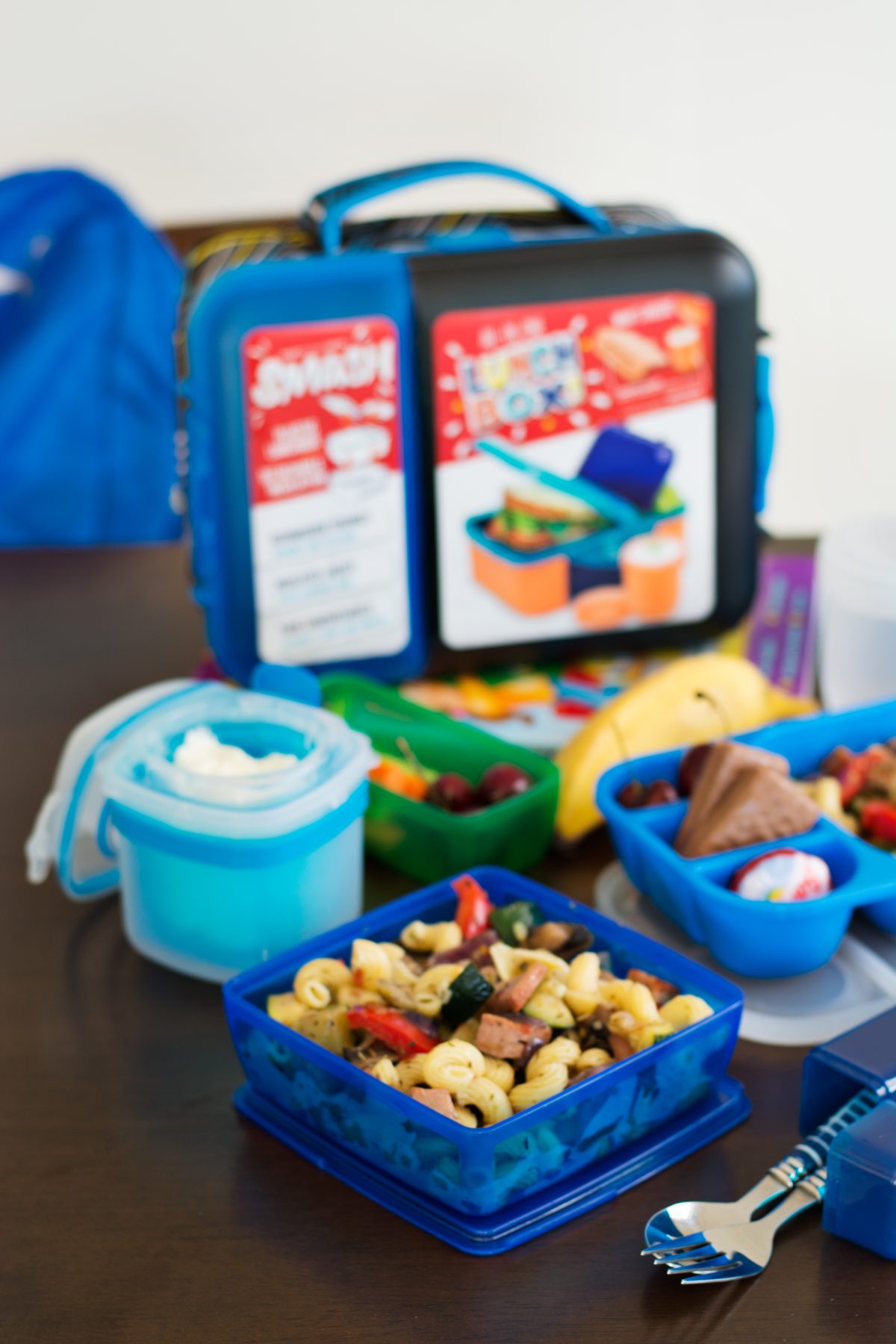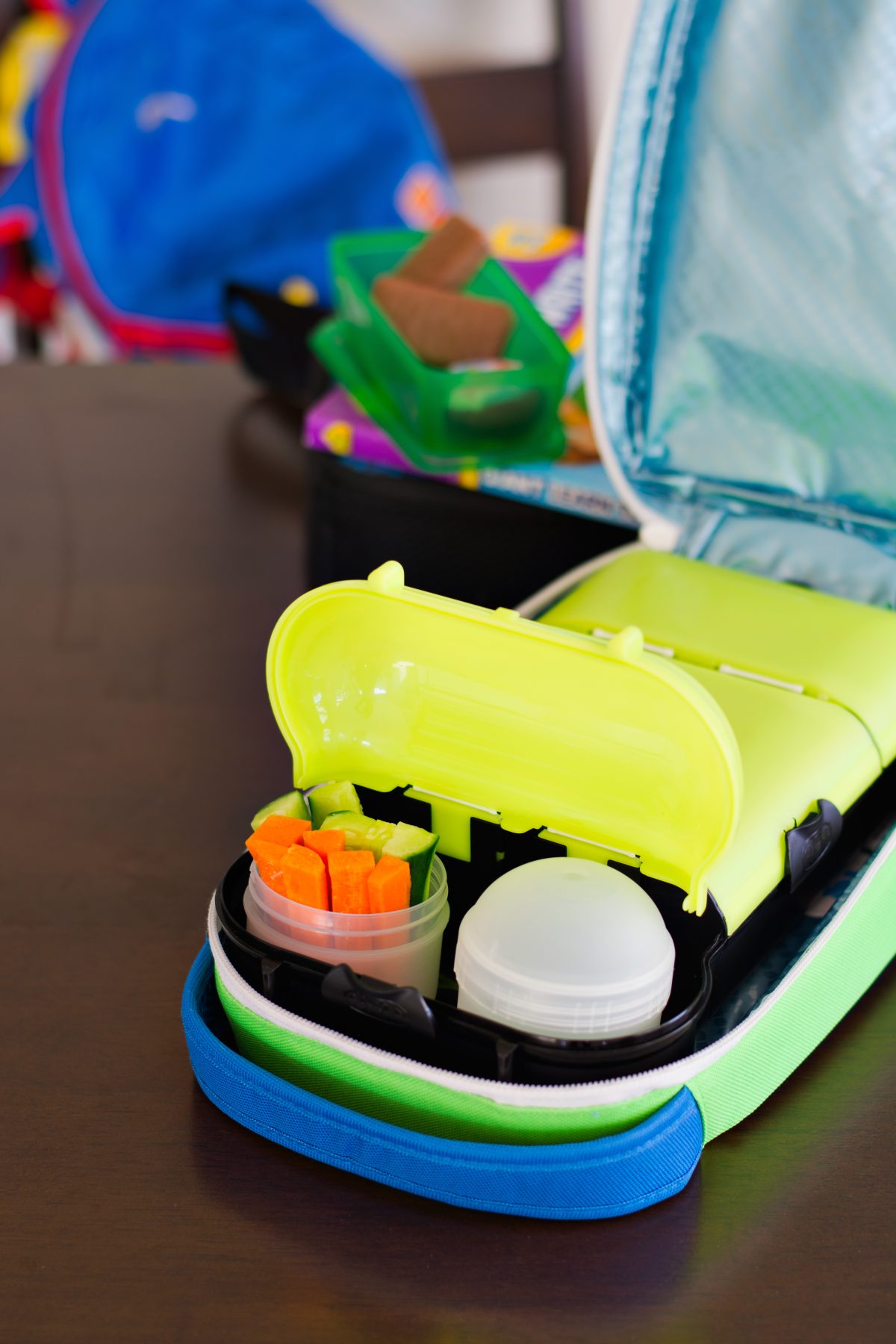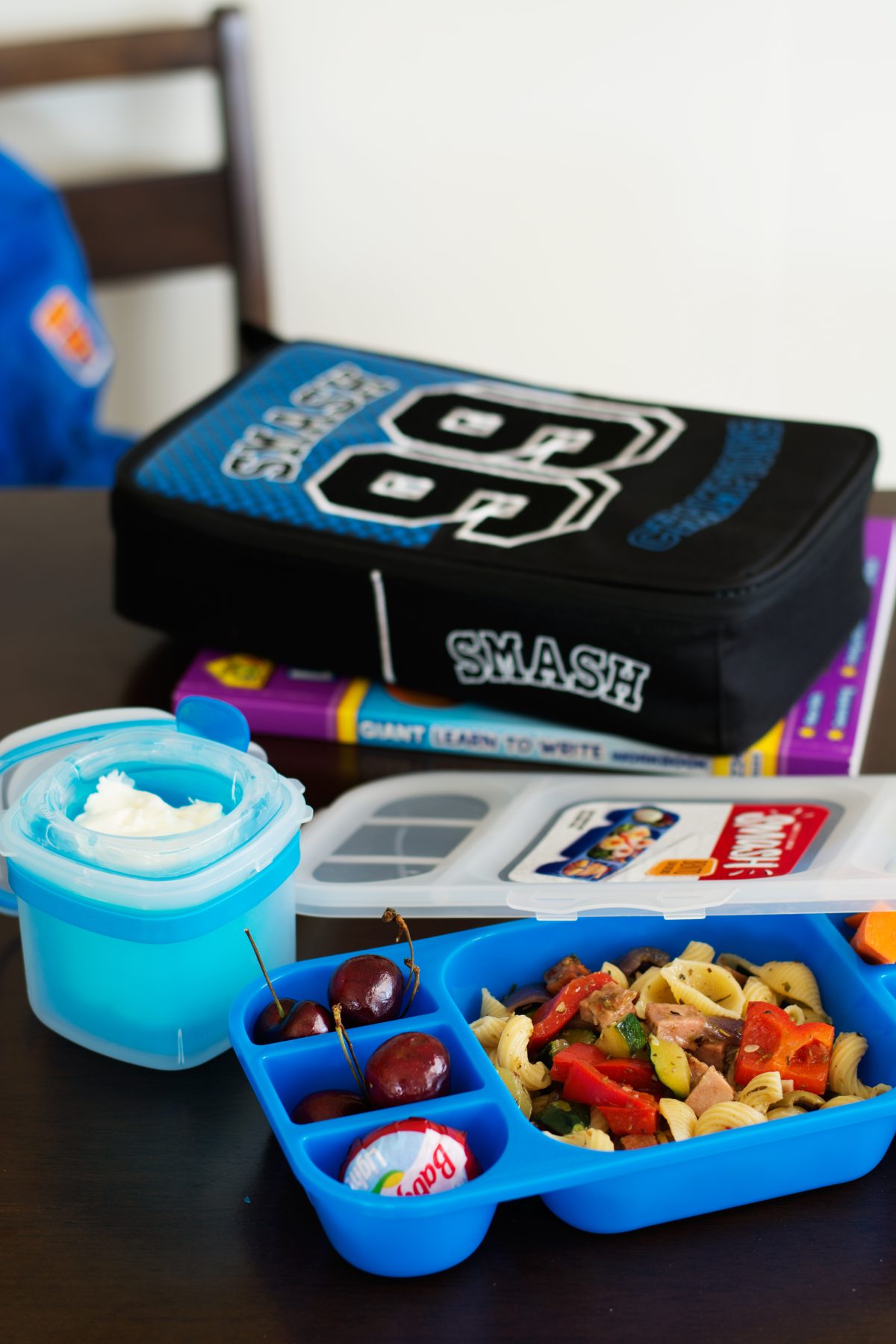 Smash has a good collection for the grownups too especially taking into account the male/female preferences. I remember my hubby cribbing about the lack of 'male' colours till we started using Smash. Now he has his favourite blue and brown case which I must admit is really cool.

I also love the 'Soup, Salad, Smoothie' containers that were launched this year. Extremely thoughtful designs; for eg: the salad container has a separate portion for the dressing which means goodbye to soggy salads for lunch. I have been using these containers a lot while travelling too. Sturdy and great for road trips.

Smash products are available easily at many department stores and leading supermarkets like Coles, Woolworths, Officeworks, Target, Kmart and David Jones.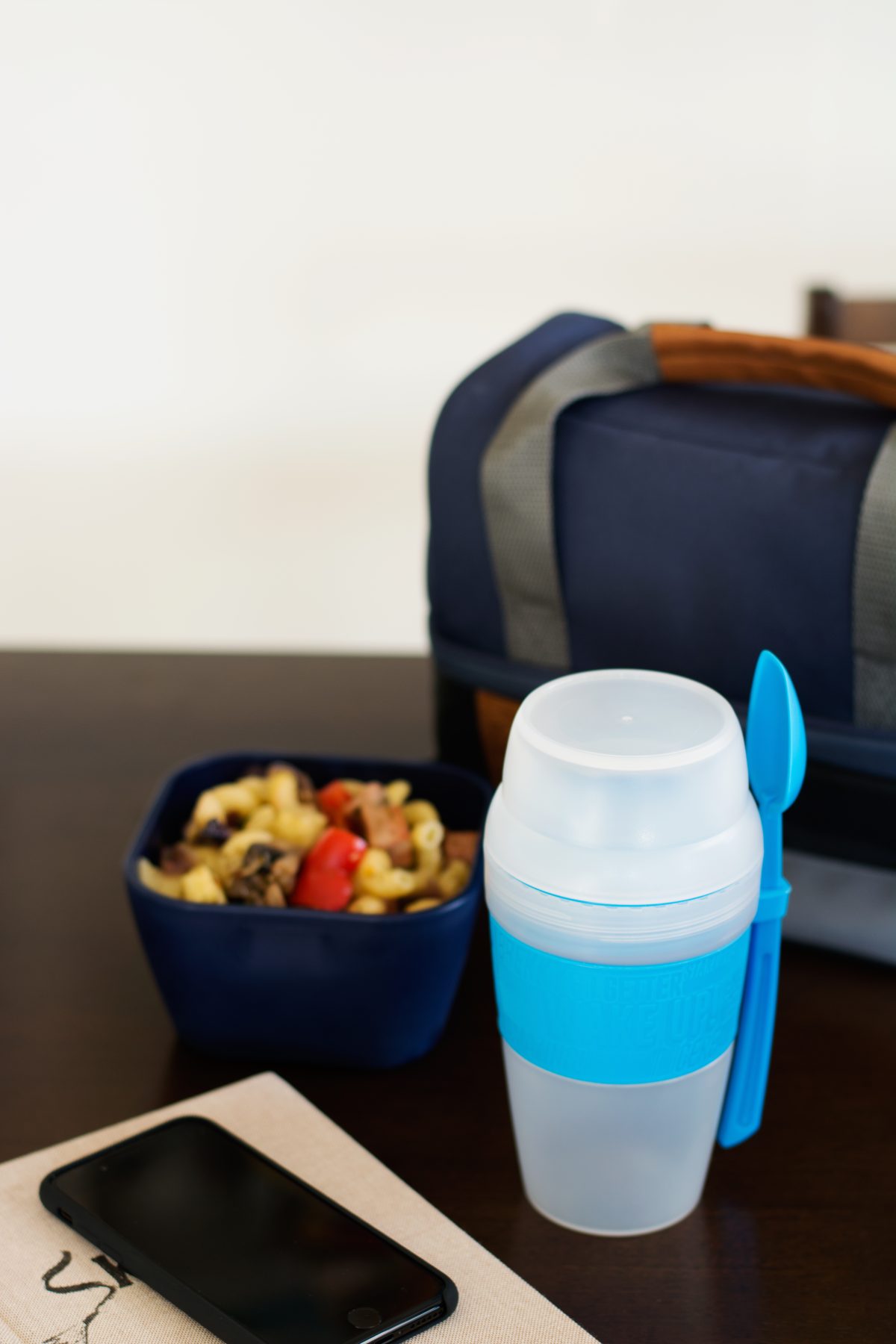 Now that we have chosen the perfect lunch box, let's go ahead with the perfect lunch too – a delicious easy to make Pasta stir fry with Mortadella and an assortment of vegetables.

For those who are new to Mortadella, it is basically an Italian sausage or luncheon meat that can be purchased from a deli. Often had as a cold cut like ham or salami in a sandwich, but I am going to lightly stir fry it for this recipe. If you do not have Mortadella, you can substitute it with ham, salami, sausages or any other kind of meat. Or even skip it all together if you want a vegetarian version. The only thing to remember while purchasing from a deli is to ask the staff to cut it into a thick chunk instead of thin slices.

Apart from the fact that this dish is ready in less than 30 minutes, I also like the fact that there is no sauce involved which makes it a great lunch box option; tastes great even when it has gone a bit cold. I usually prepare this pasta stir fry for dinner which doubles up for the next day's lunch for all of us. One dish for everyone in the family…..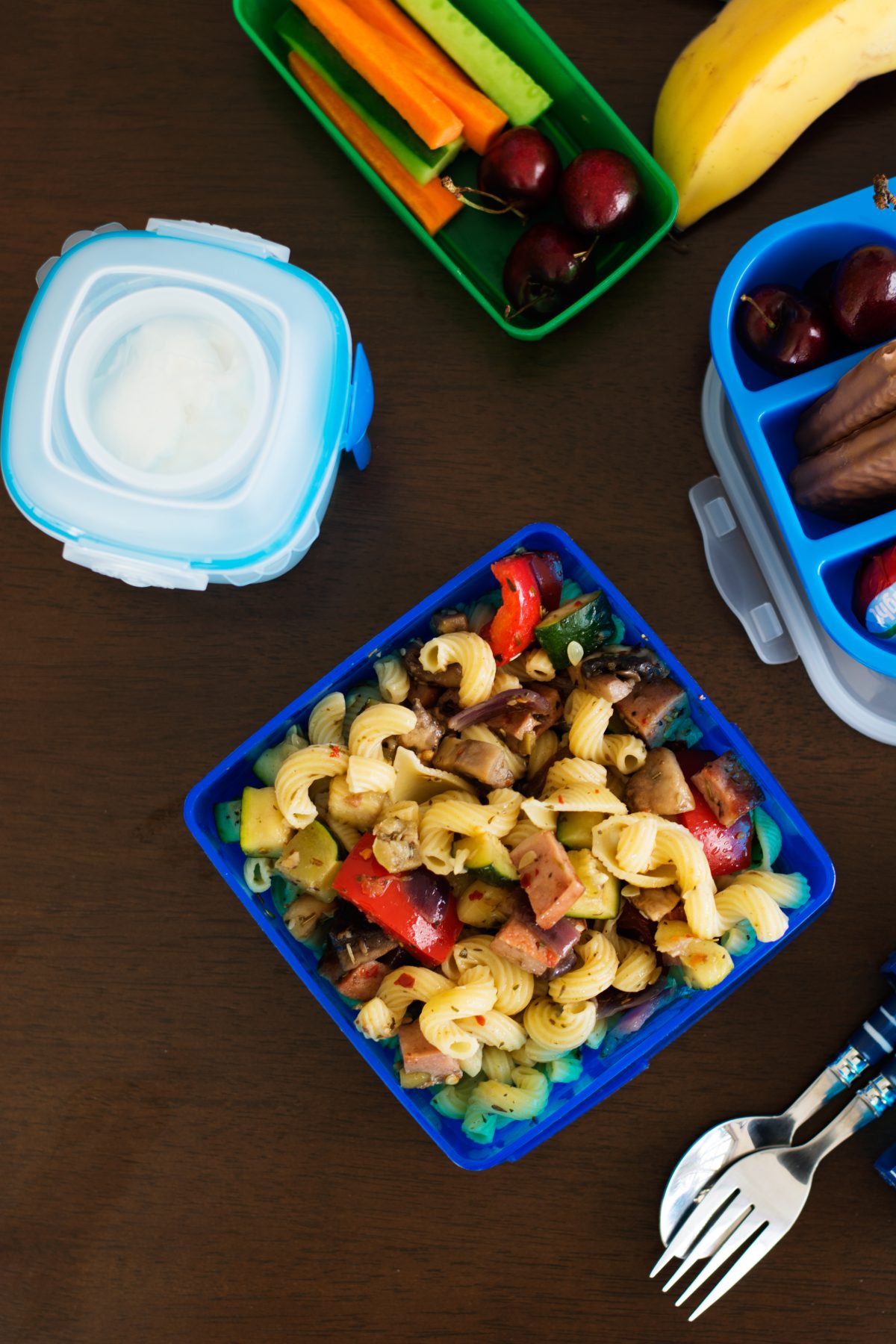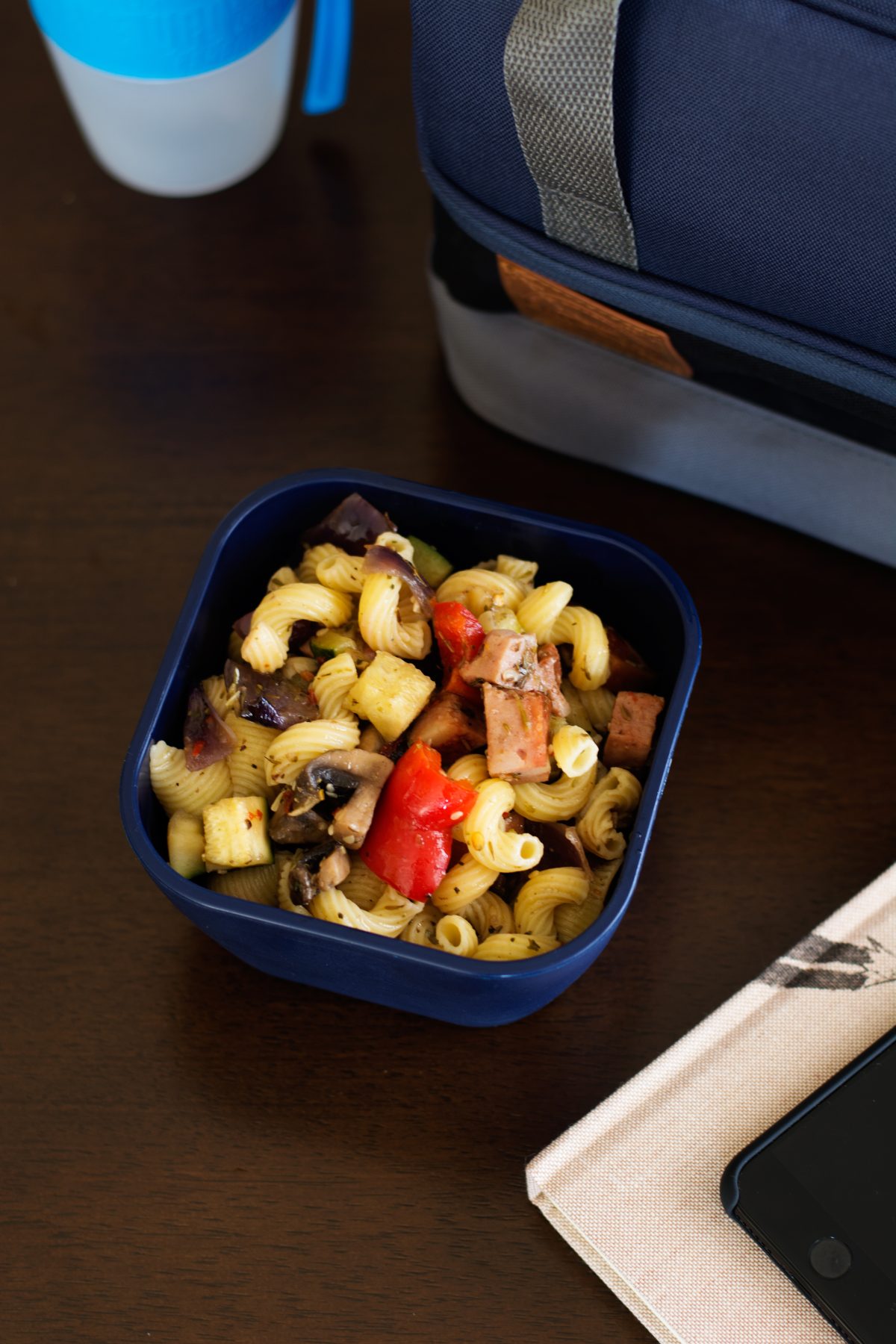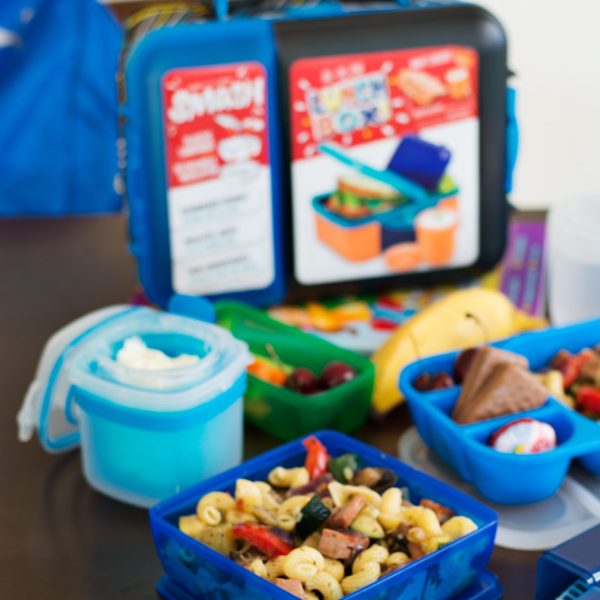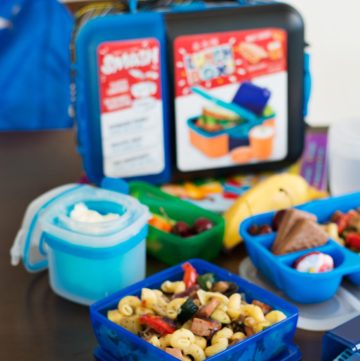 Print Recipe
Pasta Stir fry with Veggies and Mortadella
Ingredients
300

gms pasta curls

3-4

tbsp

olive oil

200

gms Mortadella

cut into a single thick chunk; diced

2-3

garlic cloves; chopped

1

large red onion; diced

1

cup

mushrooms; diced

1

red bell pepper; diced

1

zucchini; diced

1 ½

tsp

chilli flakes

adjust to preference

1

tbsp

mixed dried Italian herbs

a mix of oregano, thyme, rosemary

Salt

to season

Freshly milled black pepper; to season
Instructions
Cook the pasta as per packet instructions in salted boiling water and keep aside; reserve a little pasta water too.

Heat oil in a large pan and add the chopped garlic; sauté on low heat for a few seconds and then add the diced Mortadella; stir fry on high for a minute.

Next add the onions and mushrooms; continue to stir fry for another 30 seconds. Finally add the zucchini and bell peppers; mix well to combine and season with salt, pepper, chilli flakes and Italian herbs. Reduce heat and cook for a few seconds.

Add the cooked pasta with ½ cup past water and mix well to combine.

Remove from heat and enjoy; or ensure it's cooled well before packing into lunch boxes.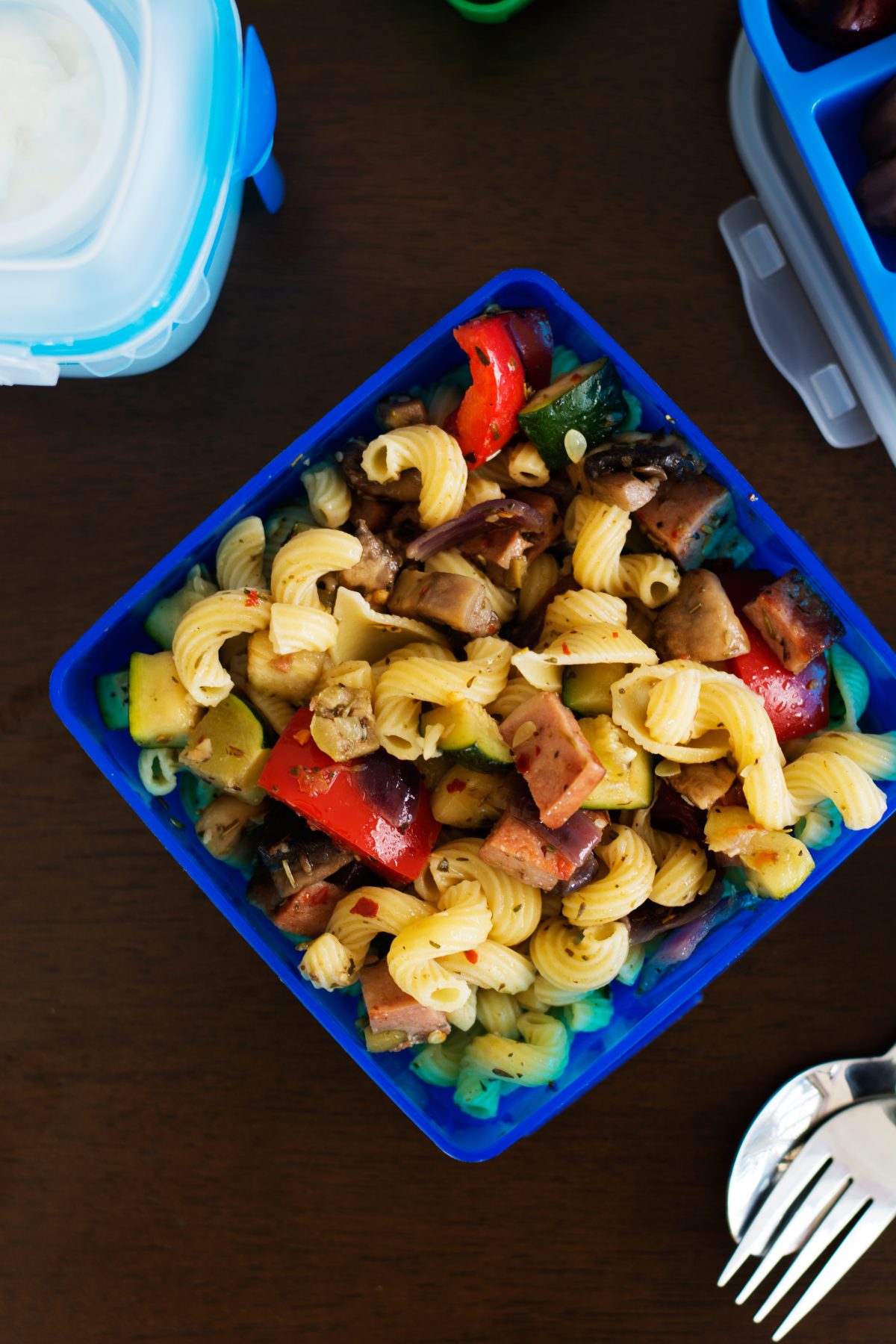 Disclaimer – This post has been brought to you in collaboration with Smash Enterprises but the opinions expressed and recipe are entirely mine.