The visit to Man Tong Kitchen was an impromptu and special one because it marked our 10th wedding anniversary. We were out in the CBD visiting friends and since our little fellow was getting bored, decided to stop at Crown for some gaming fun at the newly renovated Kingpin entertainment area.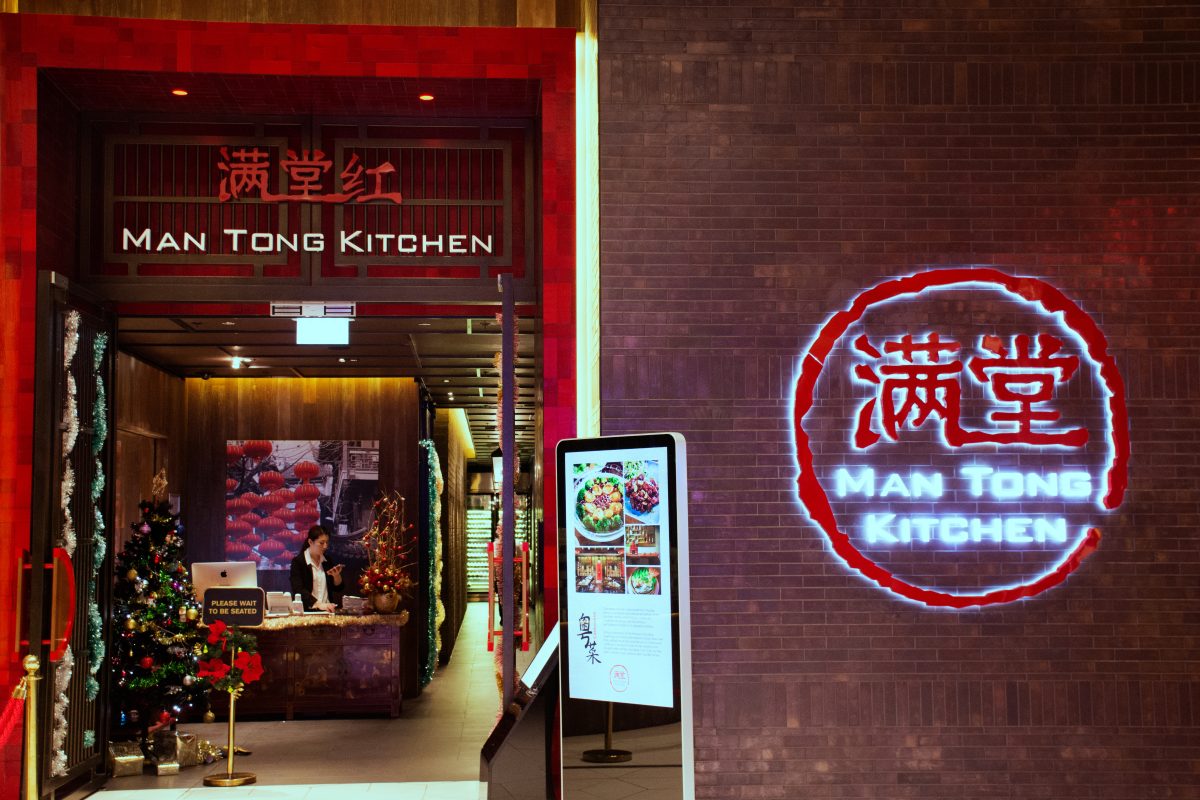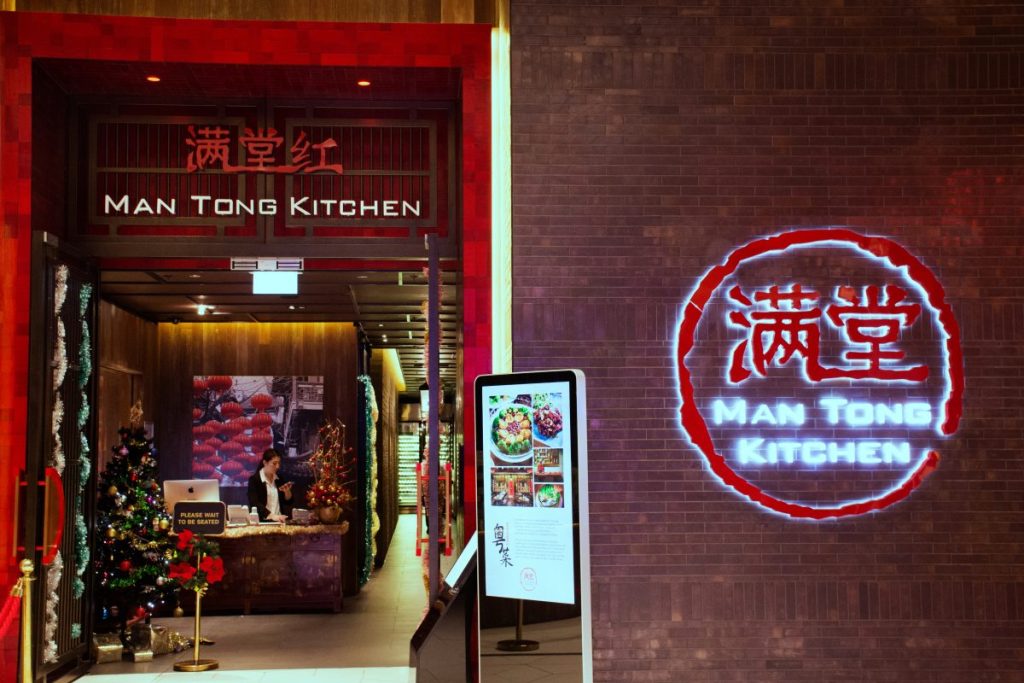 Like many, I was only aware of the food court and the high end restaurants but not the mid priced ones located on Level I. A spot of shopping at the retail area landed us in this area and we were delighted to see the dining options. And thus we decided to indulge ourselves at Man Tong Kitchen as a little treat to ourselves.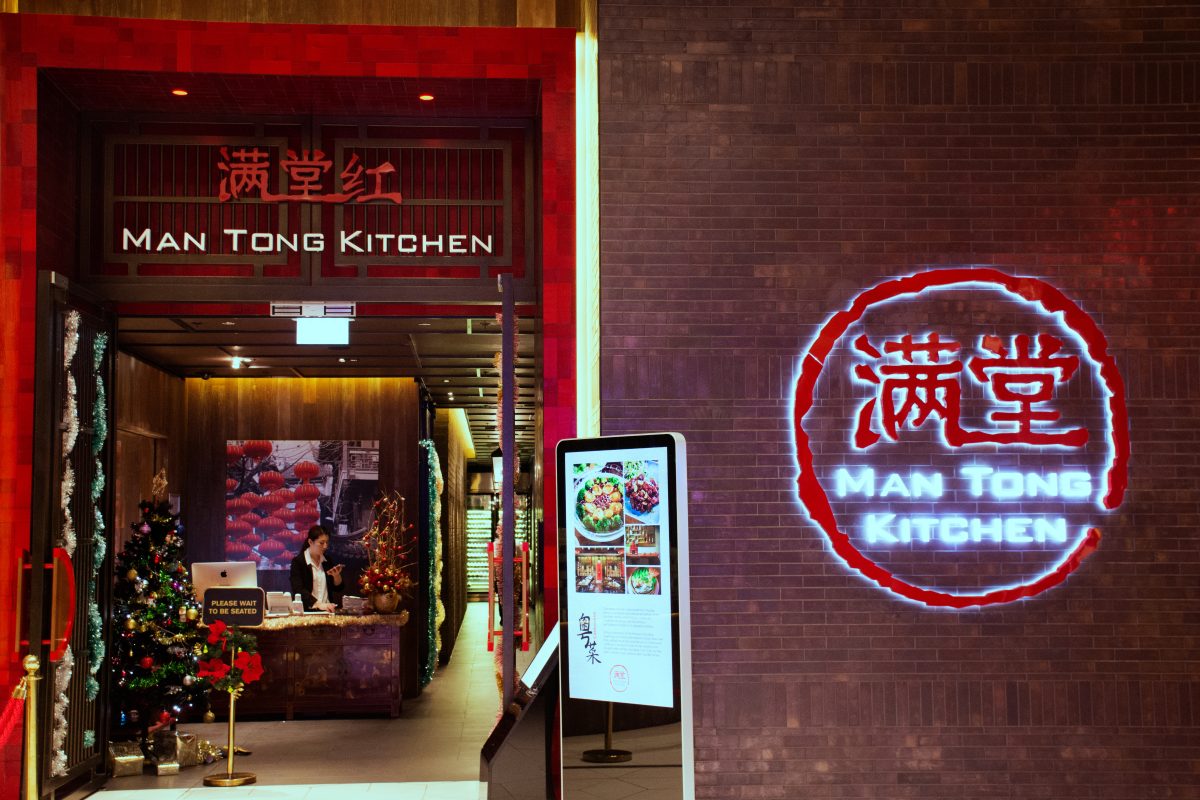 The first thing that strikes you on entering Man Tong Kitchen is the Oriental opulence…..classic with a touch of indulgence which makes you feel that you have arrived at a special place and makes this restaurant ideal for a celebration. The décor is beautiful with warm red hues and plush seating, a beautifully set up bar area and plenty of Oriental influences to look around in the form of figurines, vases etc….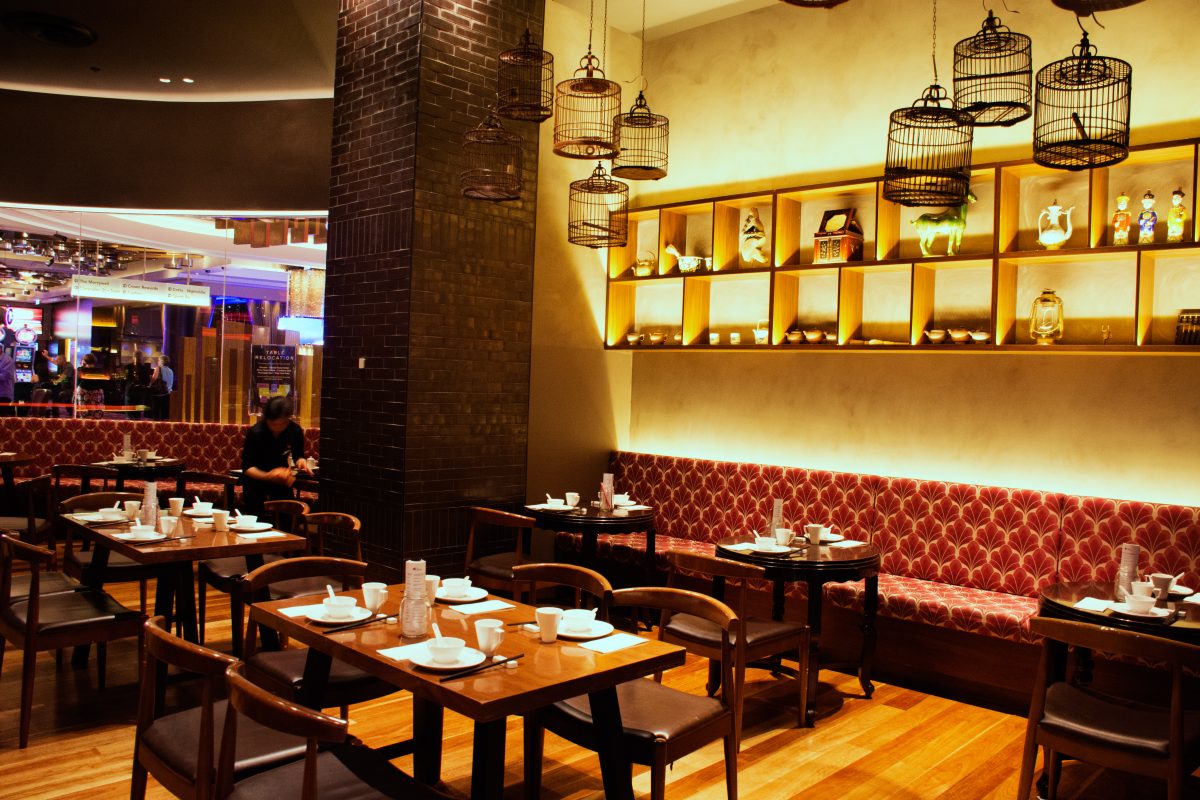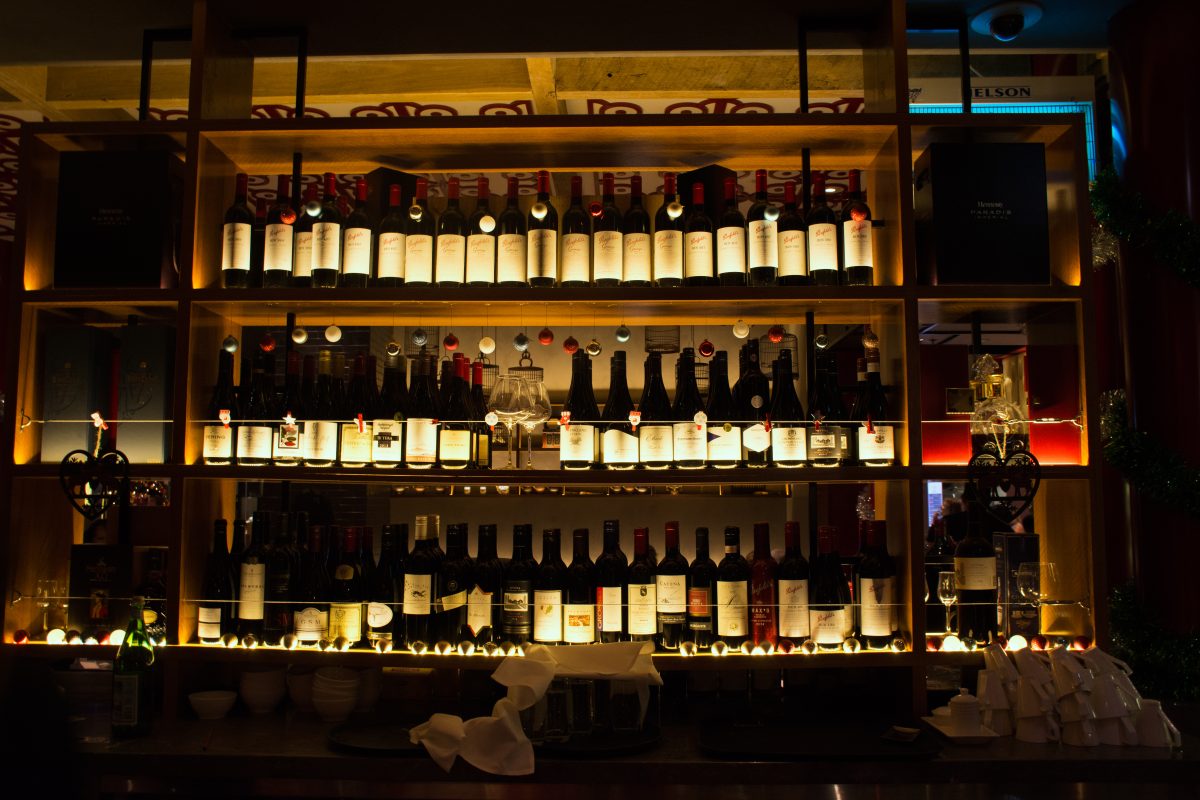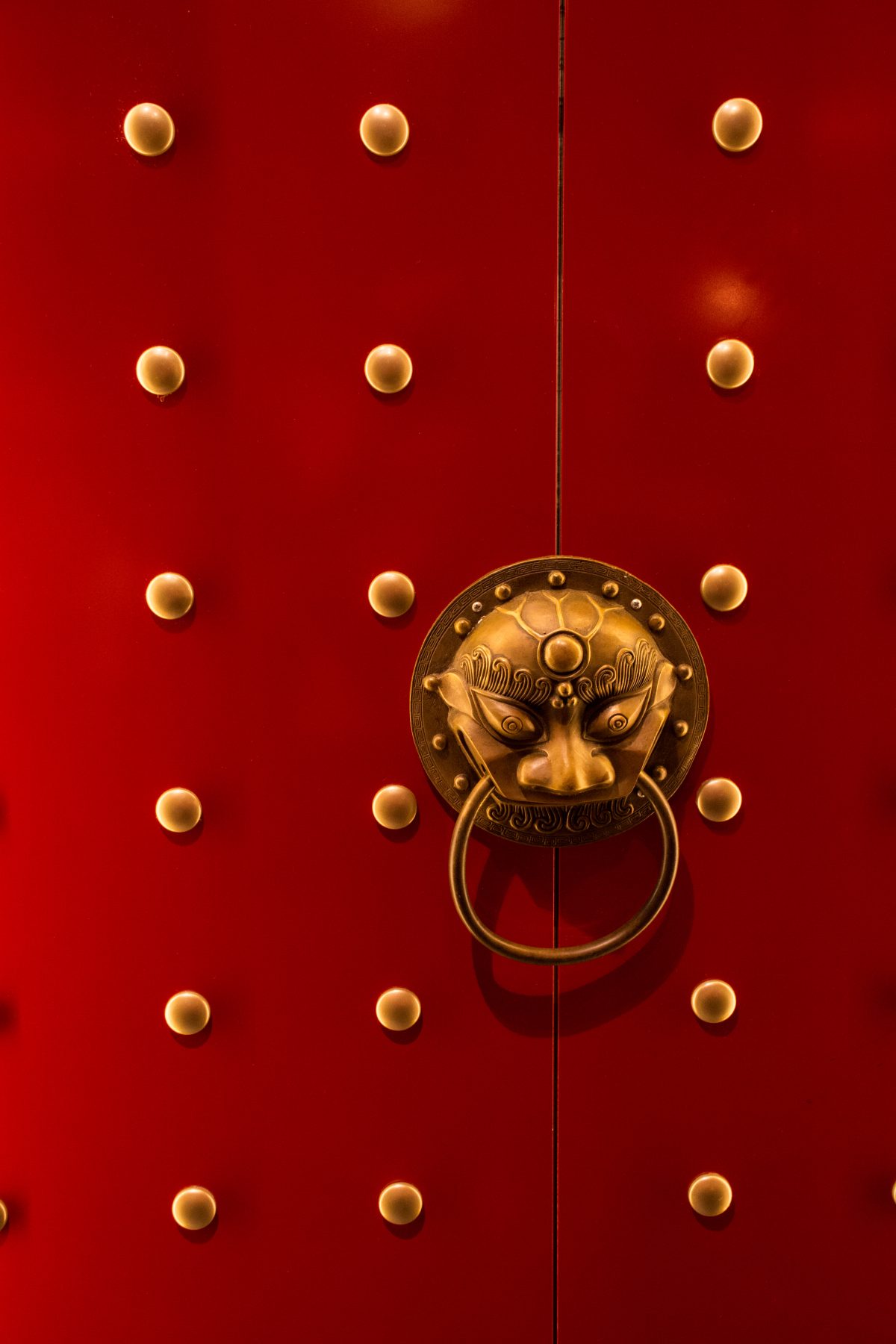 In spite of arriving without any prior booking, we were lucky to get seated immediately. But I would strongly advise calling ahead especially if you are a large group.

Soon the tea was bought out along with the refreshing towels; and the menus followed close behind.

The drinks menu at Man Tong Kitchen is extensive for wines but heavily leans towards Penfolds; clearly a brand association there. But there are also great options for other Australian wines. The rest of the list is pretty average but there are some really expensive bottles of whiskey if you have the cash to burn. I would have loved to see some Asian inspired cocktails on the menu but unfortunately there aren't any great choices.

So we stuck to the wine and went for a bottle of 2014 Yering Station 'Village' Pinot Noir, Yarra Valley. A classic Pinot with plenty of red and black cherry notes, earthy undertones and subtle hints of spice; paired beautifully with our choice of dishes for the day.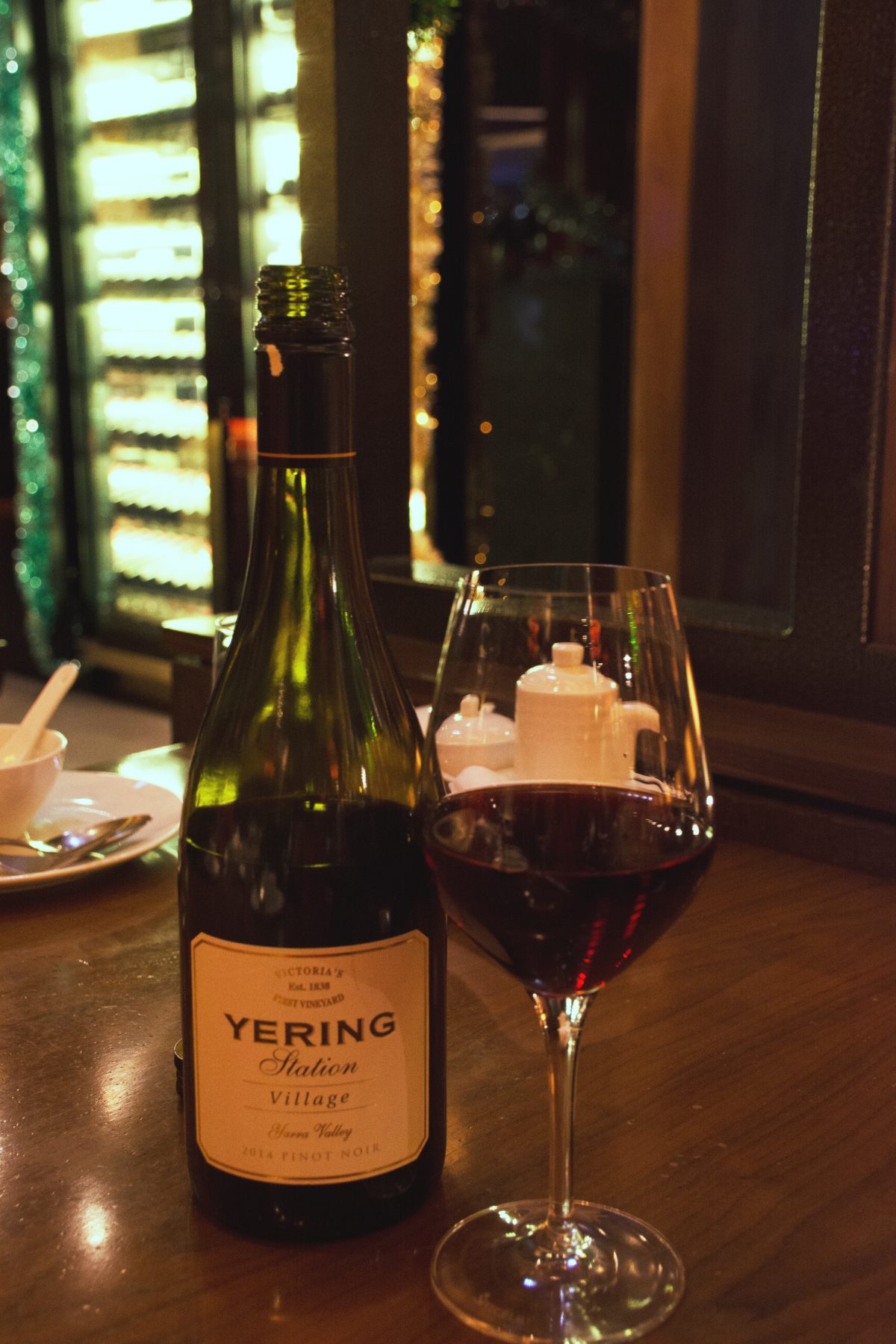 The menu at Man Tong Kitchen is quite extensive so I would suggest to take your time and go through or perhaps ask for recommendations. As for me, I love to ponder over the menu and picking out our favourite dishes to try.

It is almost impossible for us to eat at a Chinese restaurant without ordering dumplings; that's the gold standard dish for us. So we ordered the steamed Wontons with Szechuan Chilli Oil…..and boy, we were mighty pleased. Beautifully cooked wontons in a flavourful chilli oil dressing that had the perfect balance. Not overly spicy but with a perfectly balanced spice kick that even our 7 year old could enjoy. And that wine matched perfectly!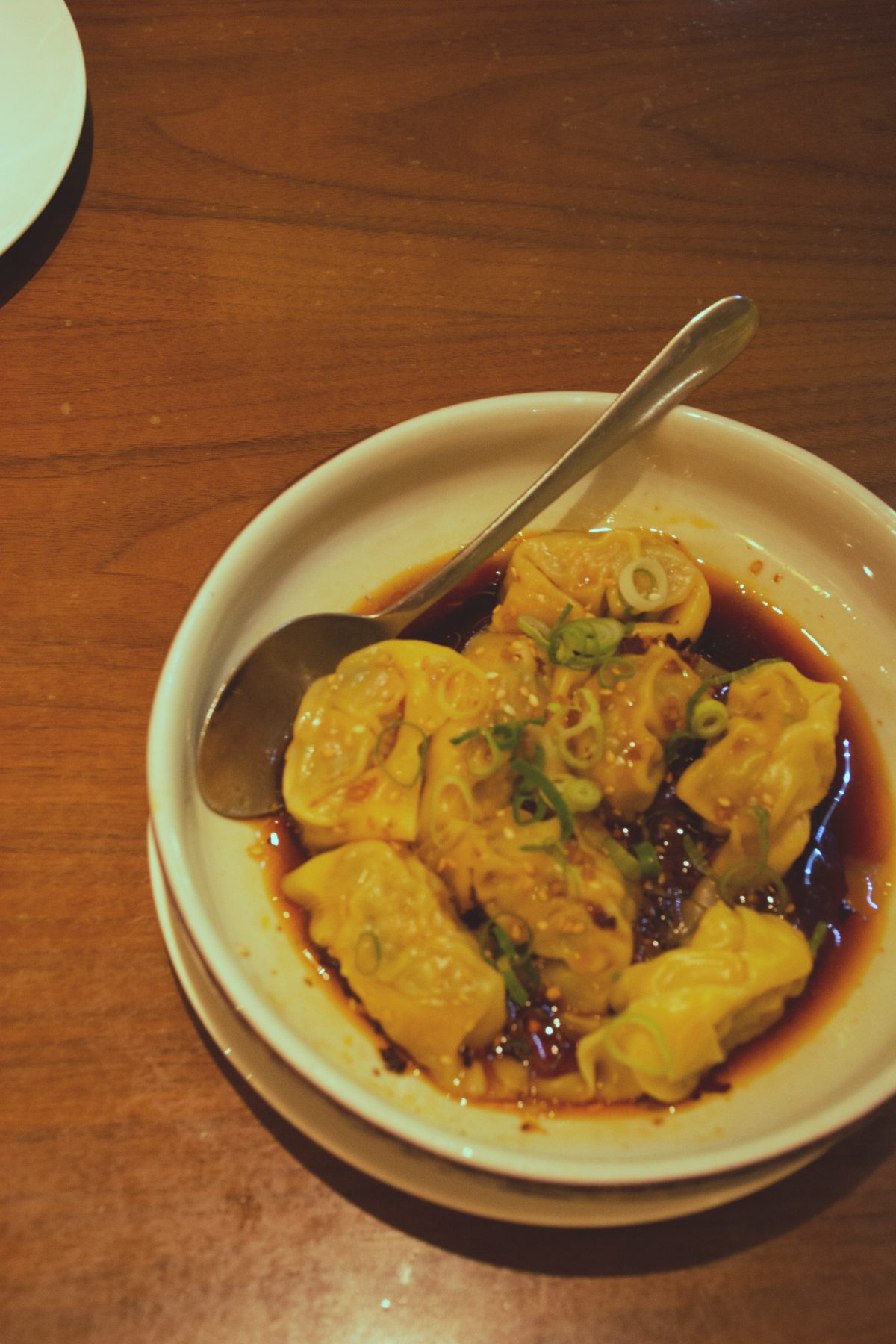 The next on the list was the Sizzling Curry Prawns. I must admit that the term 'curry' did intrigue me and one of the reasons why I wanted to try out the dish. Perfectly cooked tiger prawns tossed with bell peppers and onions in a mildly spiced curry sauce. Do not think of a spicy Indian curry but instead this had milder flavours but definitely with a kick of curry powder. Highly recommended…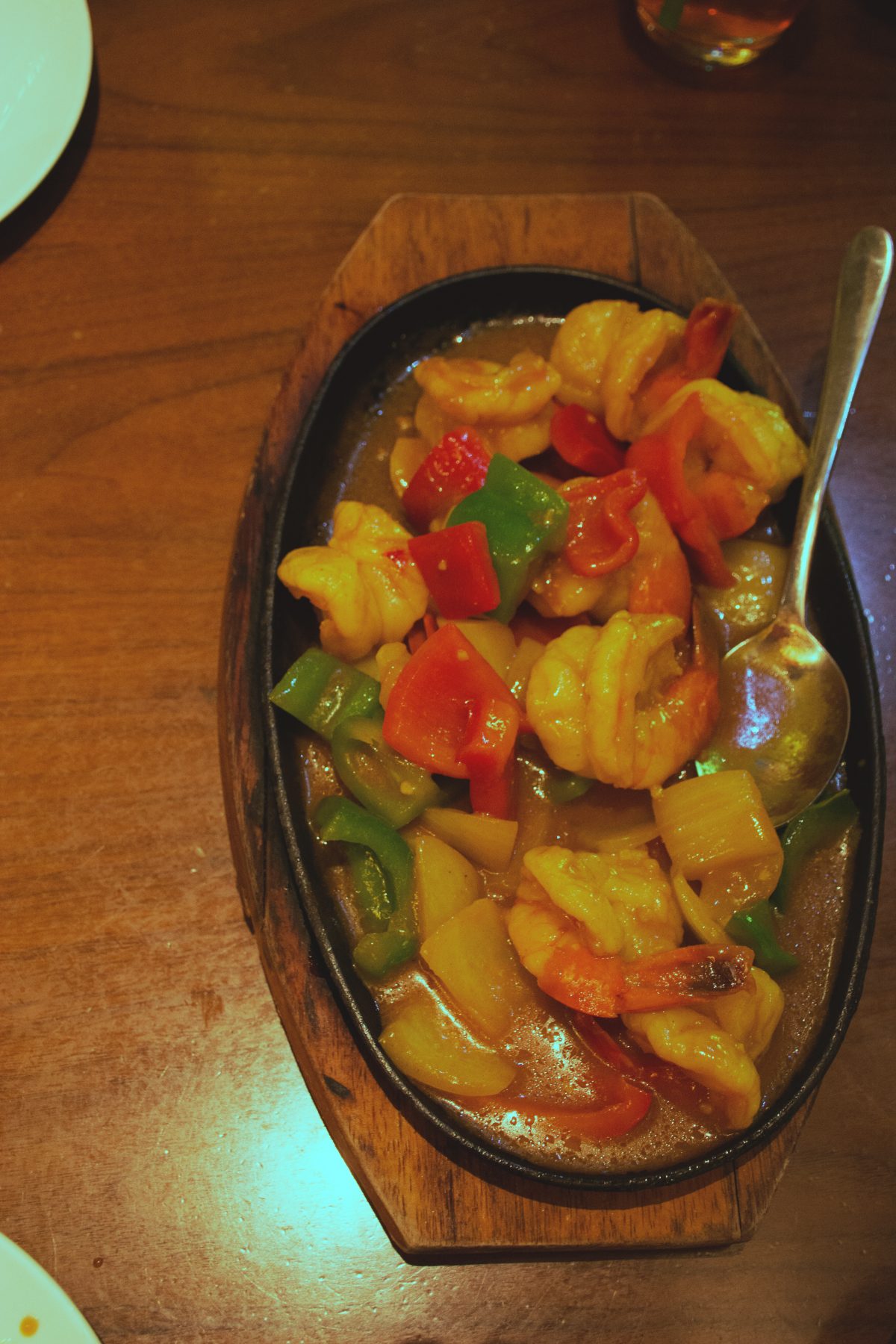 Given our fondness for spices, we continued on the Szechuan trail with the Szechuan style Fish Fillets in Chilli Oil. A humungous pot of perfectly cooked and succulent fish fillets swimming in chilli oil with Szechuan peppercorns. Again not too spicy that you cannot enjoy it but take care not to bite into too many of the peppercorns. Brilliant flavours done well…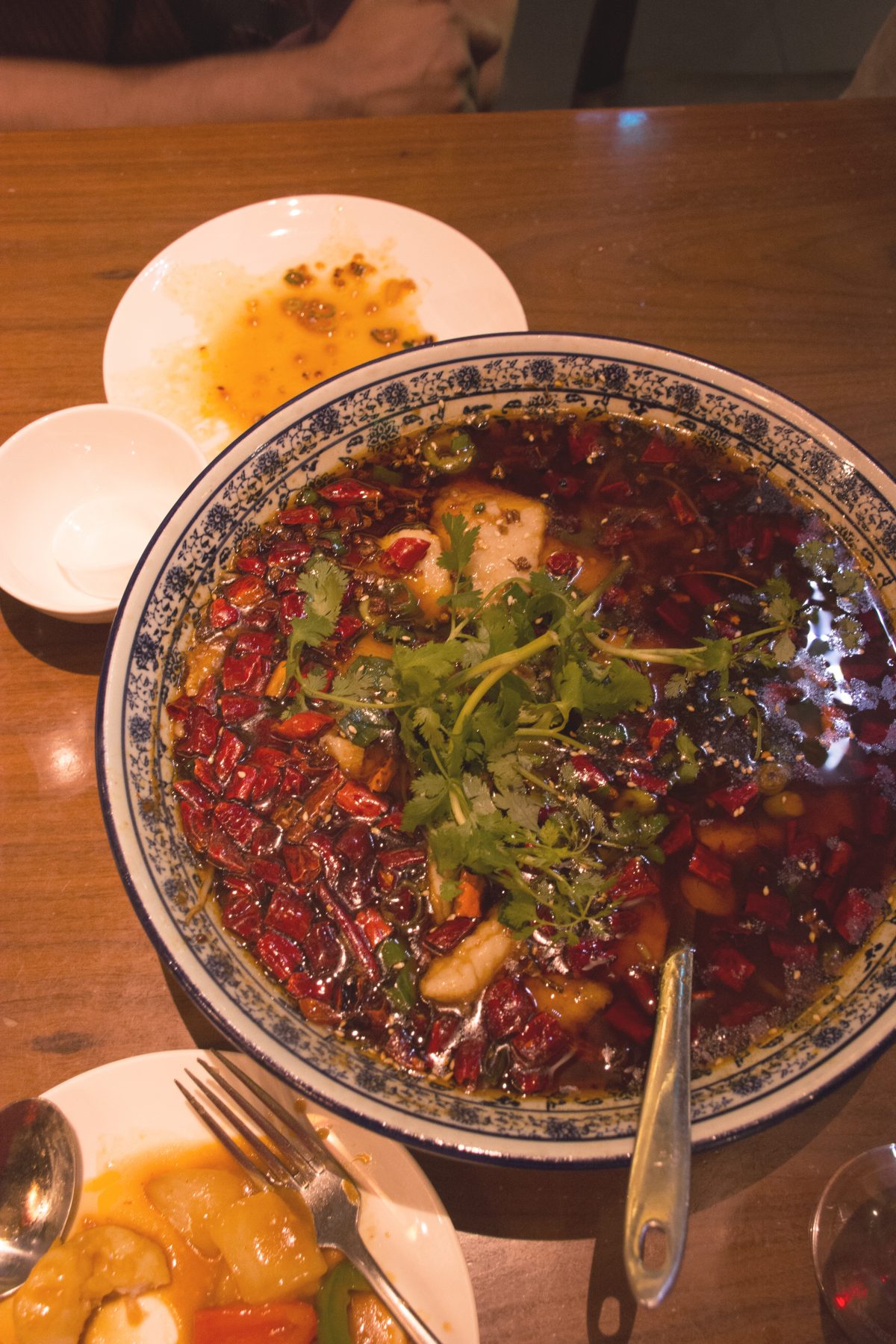 To go with it, we also got the Hokkien style Fried Rice with Seafood. A very different fried rice style to what we have had so far; this one had perfectly cooked seafood bites tossed through a flavourful sauce which was spooned over the rice itself. Not spicy at all so perfectly balanced out with the fish.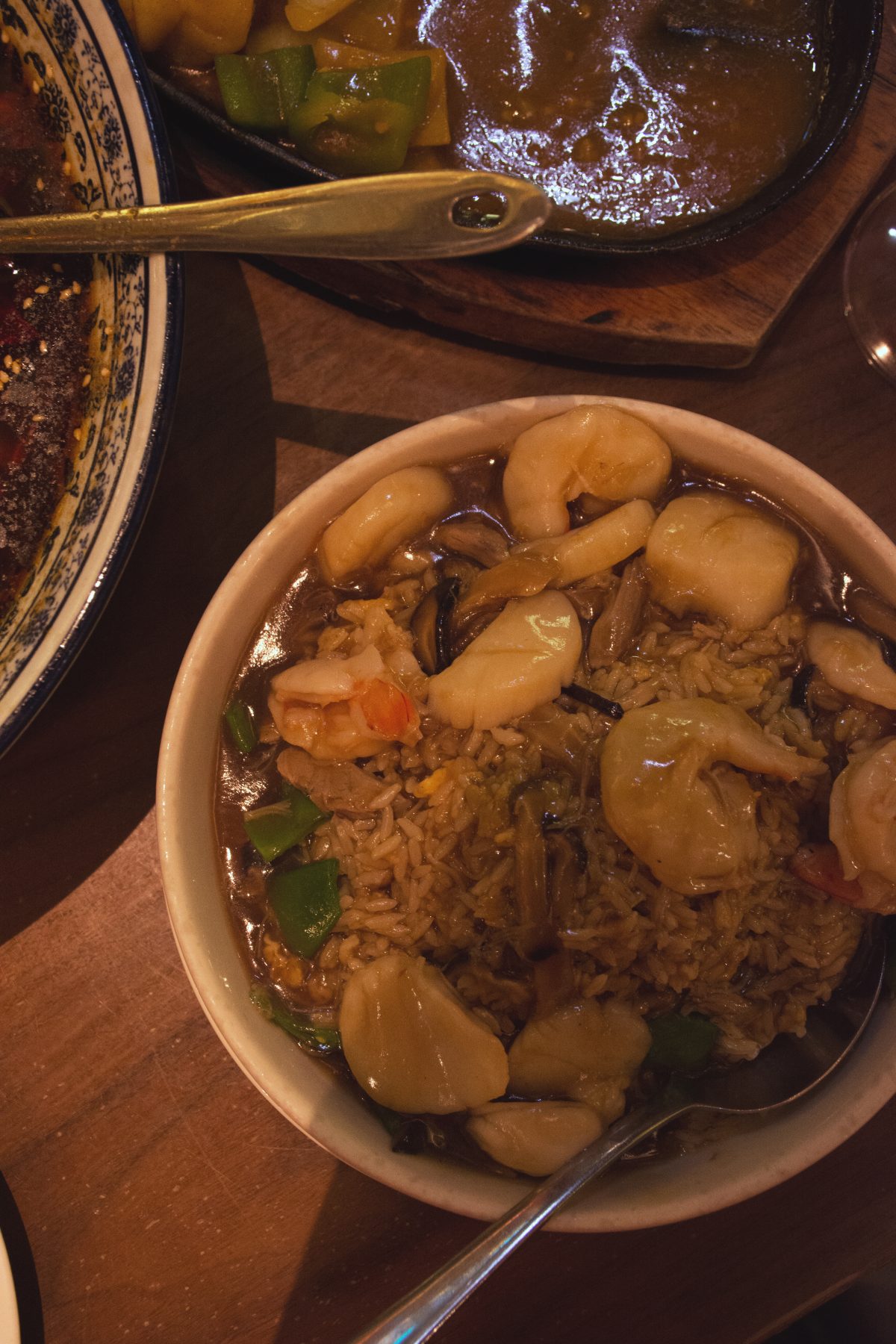 And as always we had feasted too much to take a look at the dessert menu but I did notice there were a few Chinese traditional desserts on offer.

In a nutshell, Man Tong Kitchen is a good place to indulge in classic Oriental flavours. The price is slightly higher but the quantity is good and the ambience more than makes up for it.

Man Tong Kitchen
Level 1, West End
Crown Entertainment Complex
Corner of Clarendon Street and
Crown Riverwalk
Southbank

Website: https://mantongkitchen.com.au/home