My first restaurant review!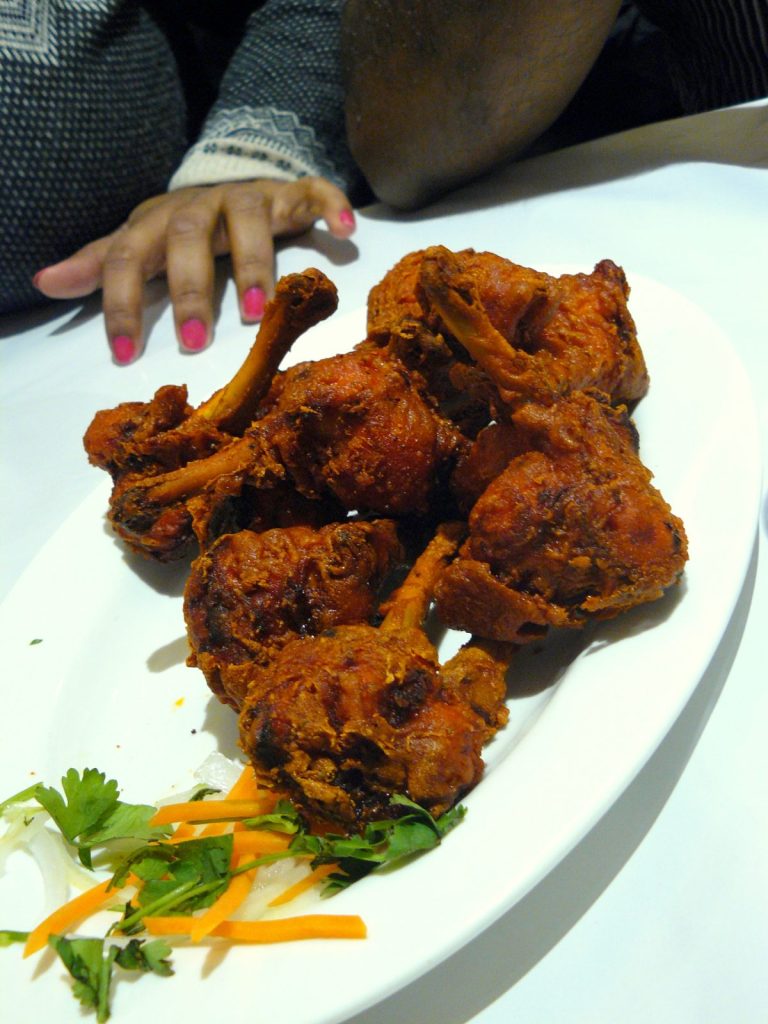 And before we get into it, let me say that I am not a professional reviewer or critic. I have a fair understanding and knowledge of food and cuisines, based on which this review is written. It is an honest opinion of what I felt about the food, ambience, service etc…

Spicy Dragon, located at Carnegie, is an easy place to get to as it is situated near the metro station. The cuisine is predominantly Indo-Chinese and hence you are likely to rub shoulders with many Indians here.
The Chinese would never understand what we have done to their cuisine!

There is not much in terms of ambience at Spicy Dragon. Mostly frequented by families and large groups, the place is noisy and boisterous. So if you are looking for a cozy, intimate dinner for two, then this is definitely not the place. But if you are part of a large group of friends with kids in tow, then you will fit in right with the crowd.

Weekends can get really busy at this place so it is strongly recommended to book a table ahead especially if you are a large group. We had booked one which ensured that we had a table waiting our arrival. Again, not much in terms of customer service; even on weekends, the place seems to be understaffed so expect a bit of a wait.

The bar is quite a basic one at Spicy Dragon, so we settled down with glasses of lemon lime bitter and the house reds.

The menu is quite extensive and you have a good choice of dishes to choose from. We started the dinner with two soups; a Chicken corn and Tom yum soup (again, with chicken). Both were quite average fare and nothing much to write about.
And for starters, it was a double round of Chicken lollipop. Anyone who has been exposed to Indian cuisine would know that this is the most ordered non vegetarian starter in any Indian restaurant. Perfectly fried chicken drumsticks coated with a mélange of spices, the dish didn't disappoint and I would strongly recommend it at Spice Dragon.
For the main course, we ordered two types of rich dishes; Chicken fried rice and Schezwan mixed fried rice. What I liked about the rice dishes is the use of plenty of vegetables especially those used in Chinese cooking which is not very typical for Indo-Chinese rice dishes. Both the rice dishes were flavourful but not the best I have eaten.
And the other mains were Chicken manchurian, Chilli chicken and Schezwan fish. The first two were again average but I did enjoy the flavours of the Schezwan fish; a nice hit of chilli but not too fiery, the fish was succulent, just cooked and coated with delicious schezwan sauce.

Spicy Dragon
3/23, Koornang Road
Carnegie, VIC 3163