Today, I am going to talk about a topic that is increasingly becoming important to me – buying locally.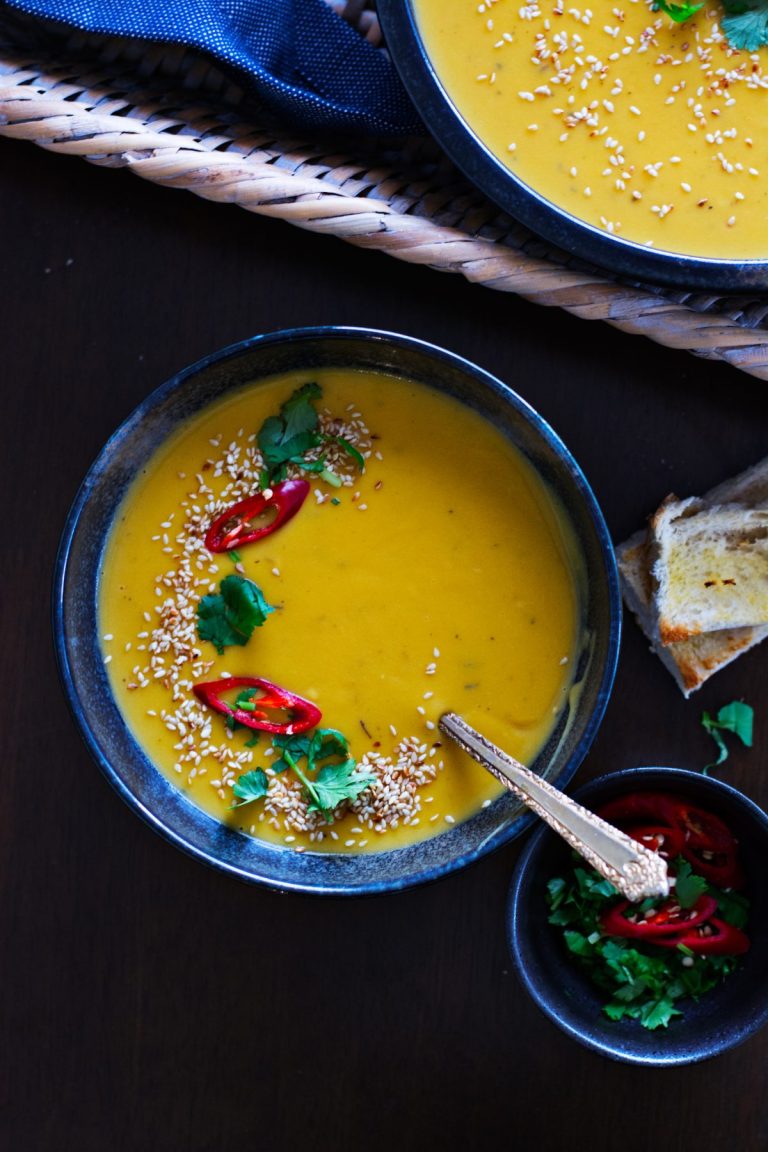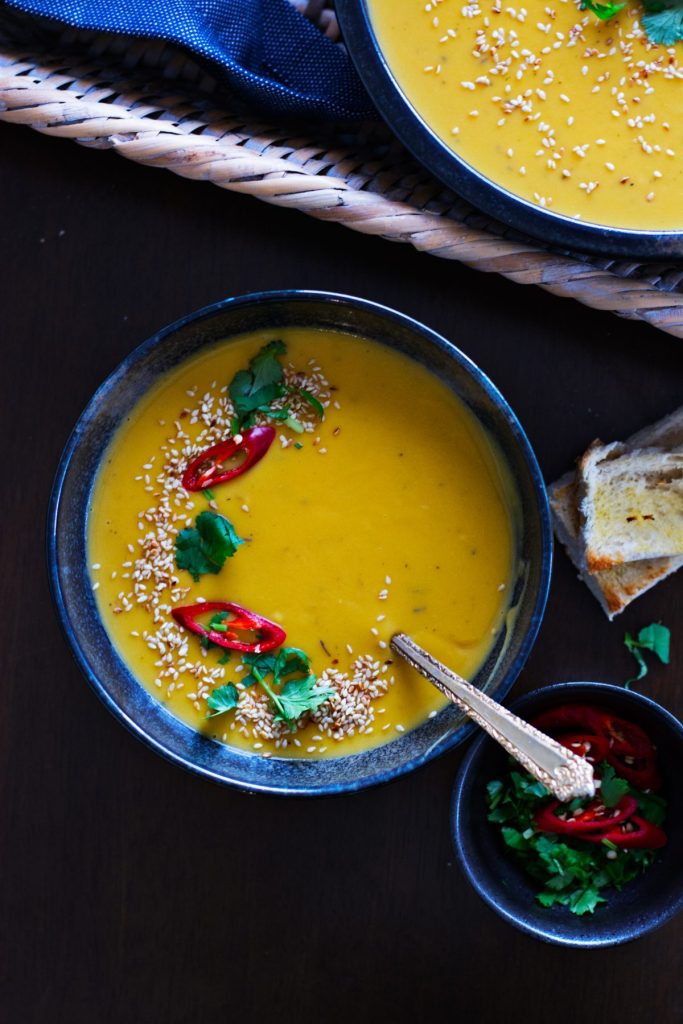 When I started off my life in Australia as a new migrant, my shopping habits were similar to scores of others – buy decently good products at the lowest price possible without a care where or how the product is sourced. But as my life evolved here, especially as my blogging journey took off, I started to become more aware of where my products came from, especially the produce and food I eat.

The benefits of buying local produce are immense. To start with, it is an immense boost to the local economy. It is giving back to the community, to the farmers, who toil so hard and relentlessly to bring us the best food possible.
It is about eating healthy; local and seasonal produce are much fresher and likely to have lesser chemicals than the ones bought in from other countries.

It is about supporting local and small business owners who are being forced to shut up shop due to the pressure of competing with foreign businesses and not finding enough customers for their produce.
I know that locally sourced produce can sometimes be slightly more expensive and there is no dearth for cheap imports too. And I also know money is important to all of us. But if you are willing to look around, attend local farmer's market than big chain supermarkets or food stores, you will find plenty of produce for reasonable prices that fit right into your budget.

And sometimes, it is ok to spend a few extra cents or dollars; look at the long term and not the short term benefits. So which ever part of the world you live in, take a little effort to find out where your food comes from and do your bit to support local farmers and businesses.

So, that's what I did for this recipe; visited the nearby farmer's market and bought a couple of locally grown small pumpkins and potatoes.

Today's recipe is a rich, creamy, luscious, Scandinavian pumpkin and potato soup flavoured with coconut milk, toasted sesame seeds and red chillies.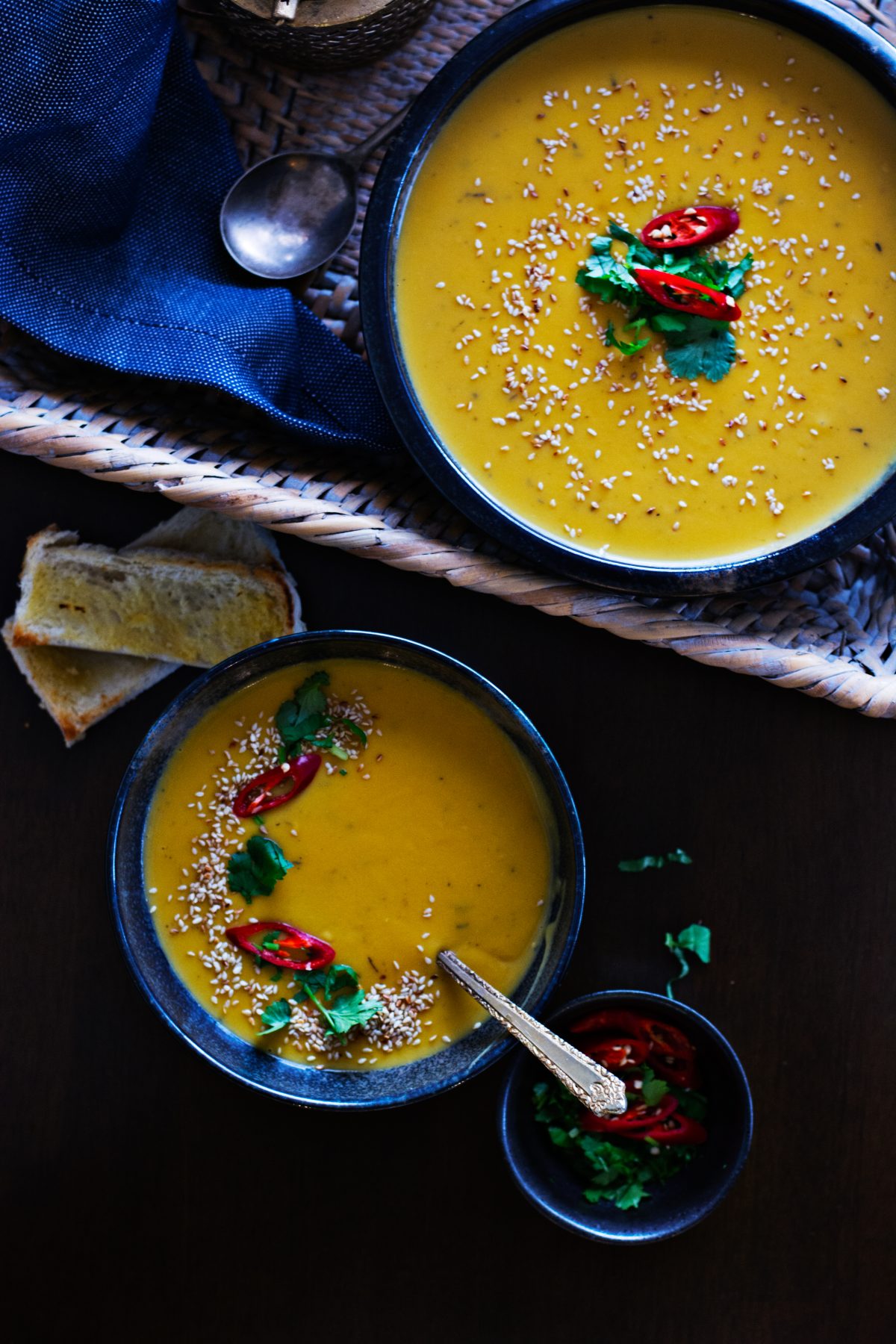 A simple and easy to make soup with robust flavours; you could call it a winter soup as it is a hearty and warming dish. But for me, it works in all seasons; I could enjoy a bowl of soup at any time of the day in any season.

For me, the highlight of this soup is the toasted sesame seeds, chillies and coriander leaf garnish. Silky smooth, creamy, sweet pumpkin and potato soup, flavoured with nutty sesame seeds, fiery chillies and the freshness of coriander leaves.

Recipe Courtesy – Le Creuset, The Scandinavian Way to Cook

Here's how you prepare Scandinavian pumpkin and potato soup;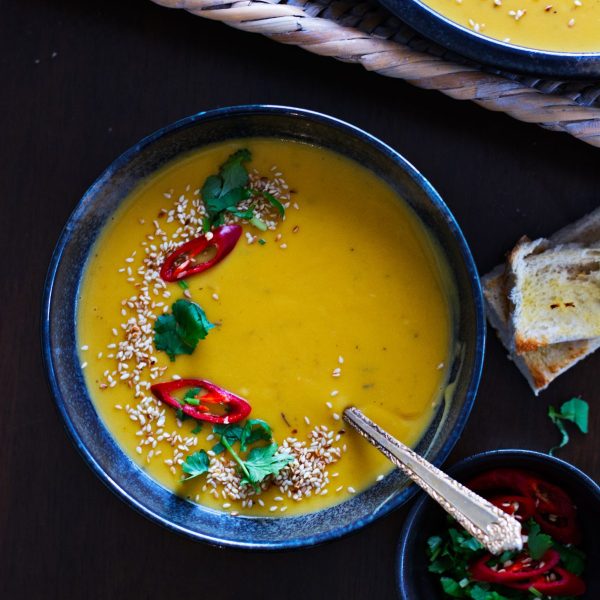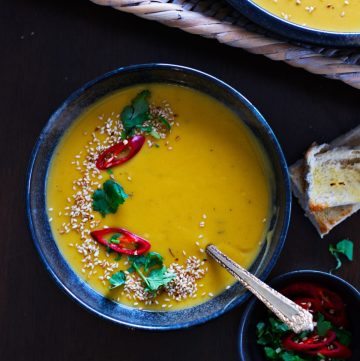 Print Recipe
Scandinavian Pumpkin and Potato Soup
Ingredients
500

gm small pumpkin

diced

3

large potatoes

diced

4

garlic cloves

peeled

2

medium red onions

diced

2

tbsp

olive oil

2

tsp

thyme

1

green chilli

finely chopped

2

cups

fresh coconut milk

1

red chilli

thinly sliced

2

tbsp

lemon juice

2

tbsp

toasted sesame seeds

2

sprigs fresh coriander leaves

finely chopped

Salt

to taste

Freshly milled black pepper

to taste
Instructions
Heat olive oil in a pan and lightly fry the diced pumpkin, potato, garlic and onions. Add thyme and chopped green chilli. Season with salt and pepper.

Add coconut milk and enough water to just cover the vegetables and slow cook for 40-50 minutes till the vegetables are tender and soft.

Toast the sesame seeds and keep aside.

Cool and blend the soup. Season with lemon juice, salt and pepper. (Make sure to taste the soup before seasoning and add accordingly.)

Garnish with toasted sesame seeds, red chilli and coriander leaves.

Serve hot with bread of choice.