Soup weather is officially here!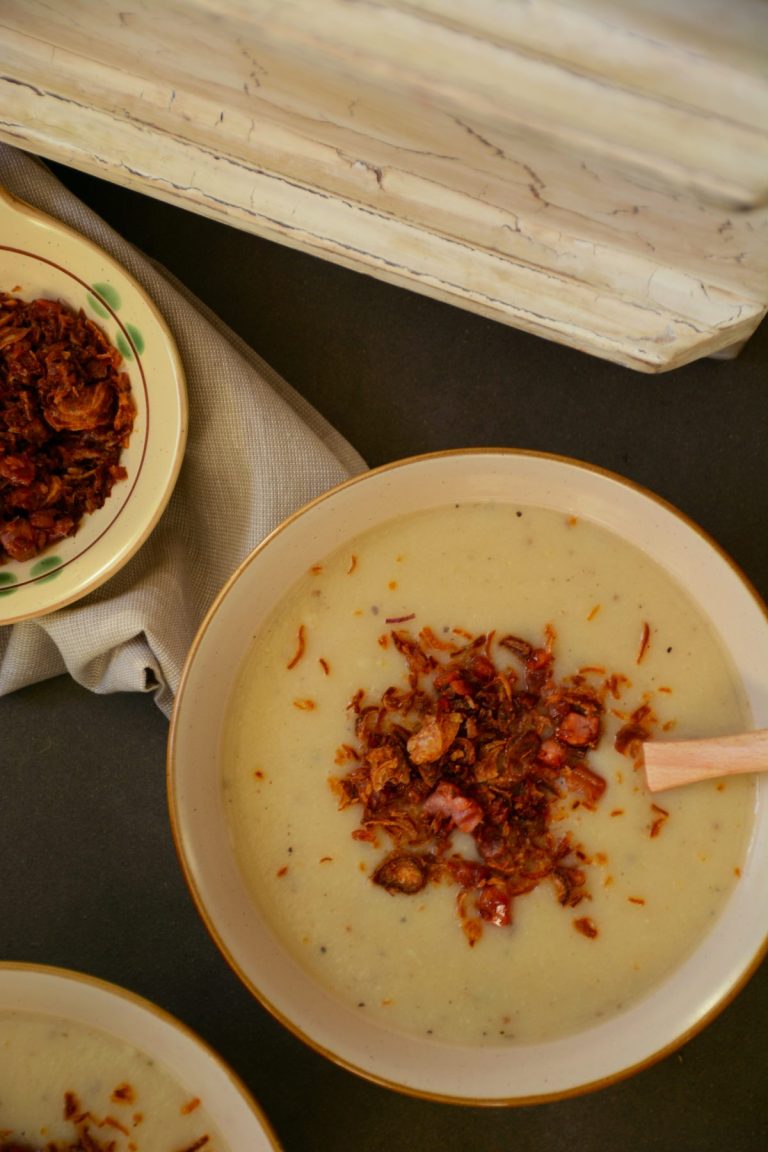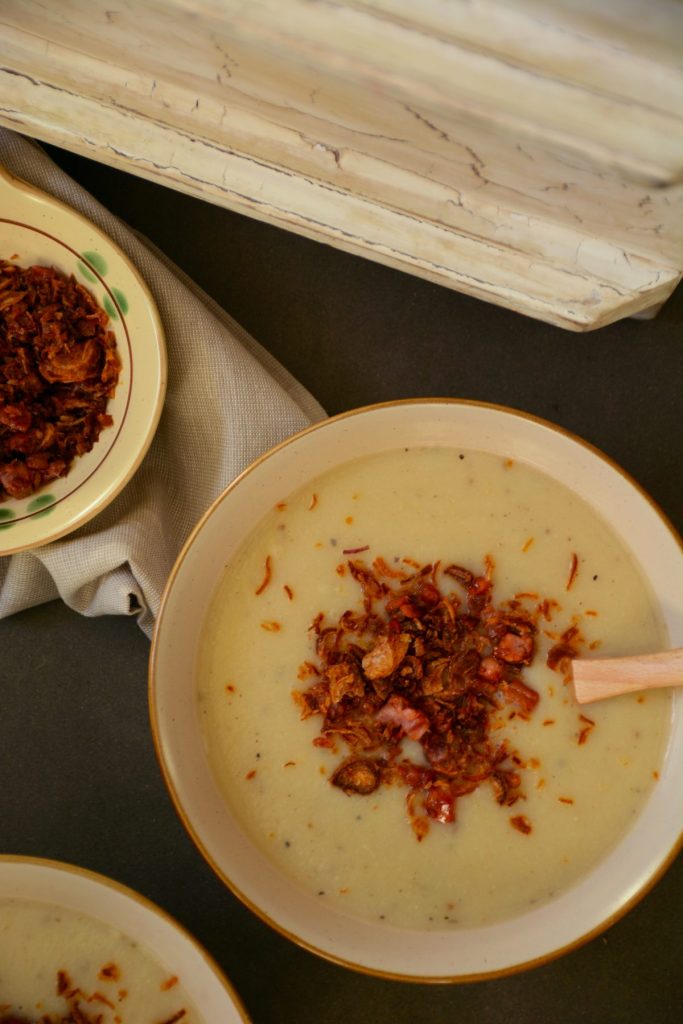 The days have been cold, wet and grey and since we were relying too much on this cheesy bowl of comfort, I decided to experiment with more soups this season. Like this super creamy and delicious Potato, Cauliflower and Leek Soup generously garnished with crispy bacon and shallots.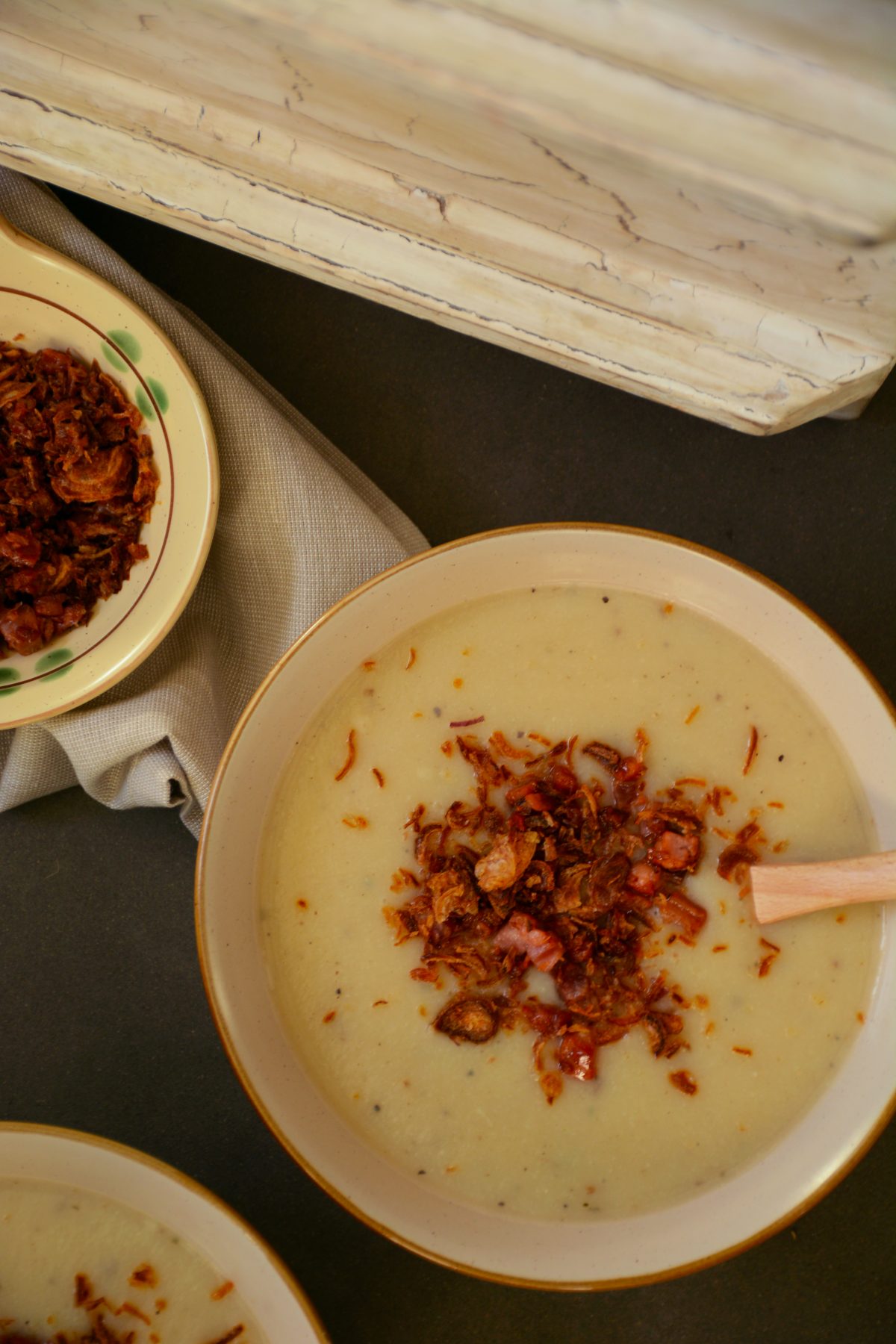 The weather also dictates for a good read and the book I just finished reading is a poignant drama 'Like I Can Love' by Australian author, Kim Lock.

My knowledge of Australian authors is slowly but steadily increasing especially when I signed up to do book reviews with Pan Macmillan Australia. I found it a great way to discover new authors and also expand my reading horizon considerably.

Set in South Australia, 'Like I Can Love' is a poignant, heartbreaking tale of two friends. The book is also an exploration of different kinds of love, the varying spectrums of this emotion which can be fragile, sacrificing and sometime destructive. It is a tale of how love can make us do the most unthinkable of things leaving a mark on our souls and lives forever.

Beautifully etched by Kim Lock, the book captures the essence of love and friendship amidst the background of South Australia. By the end of it, I felt that the characters are real almost becoming a part of my life, as if I have known them all my life. It is a simple book to read but one that is profound and beautifully written.

Kim Lock resides with her family in the Barossa Valley and hence there is ample evidence of the culture and lifestyle of regional Australia in her book. The book is gripping without being too heavy which makes it ideal if you are a fiction lover.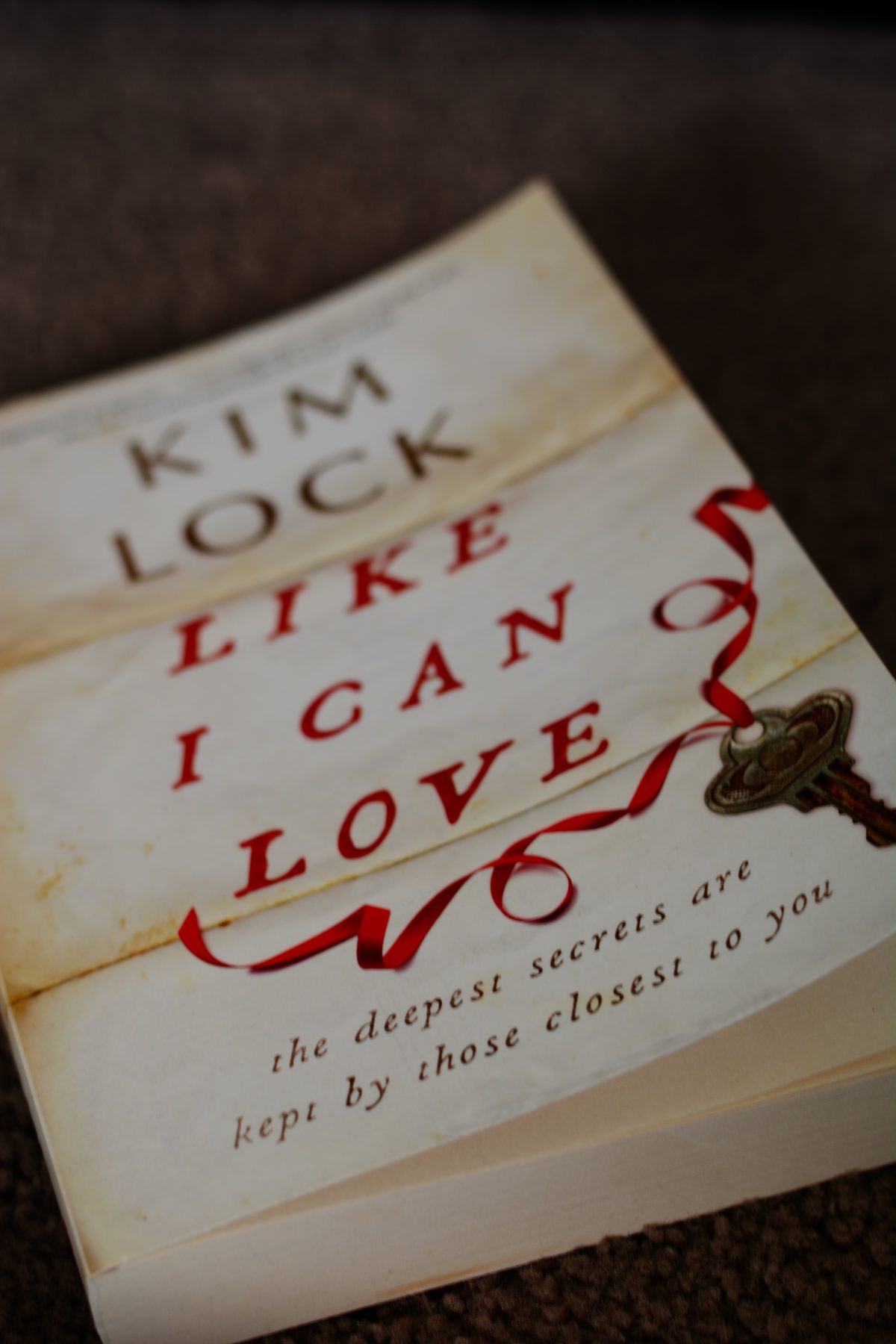 Let's also simmer away a pot of this delicious soup before you get too engrossed in the book.

Just as the name suggests, this is a Potato, Cauliflower and Leek soup. I wanted more oomph and comfort which is why the shallots and bacon make an appearance, but if you are a crouton person, here is a delicious one you can try out.

Spices ofcourse are my thing but I am sure you agree that potatoes and cumin is a match made in heaven. So mildly spiced with bay leaf and cumin which adds so much more flavour to the soup. No extra cream in this one as I found that it is quite creamy from the potatoes and cauliflower but if you wish to, you can add a bit as garnish or at the end of the cooking process.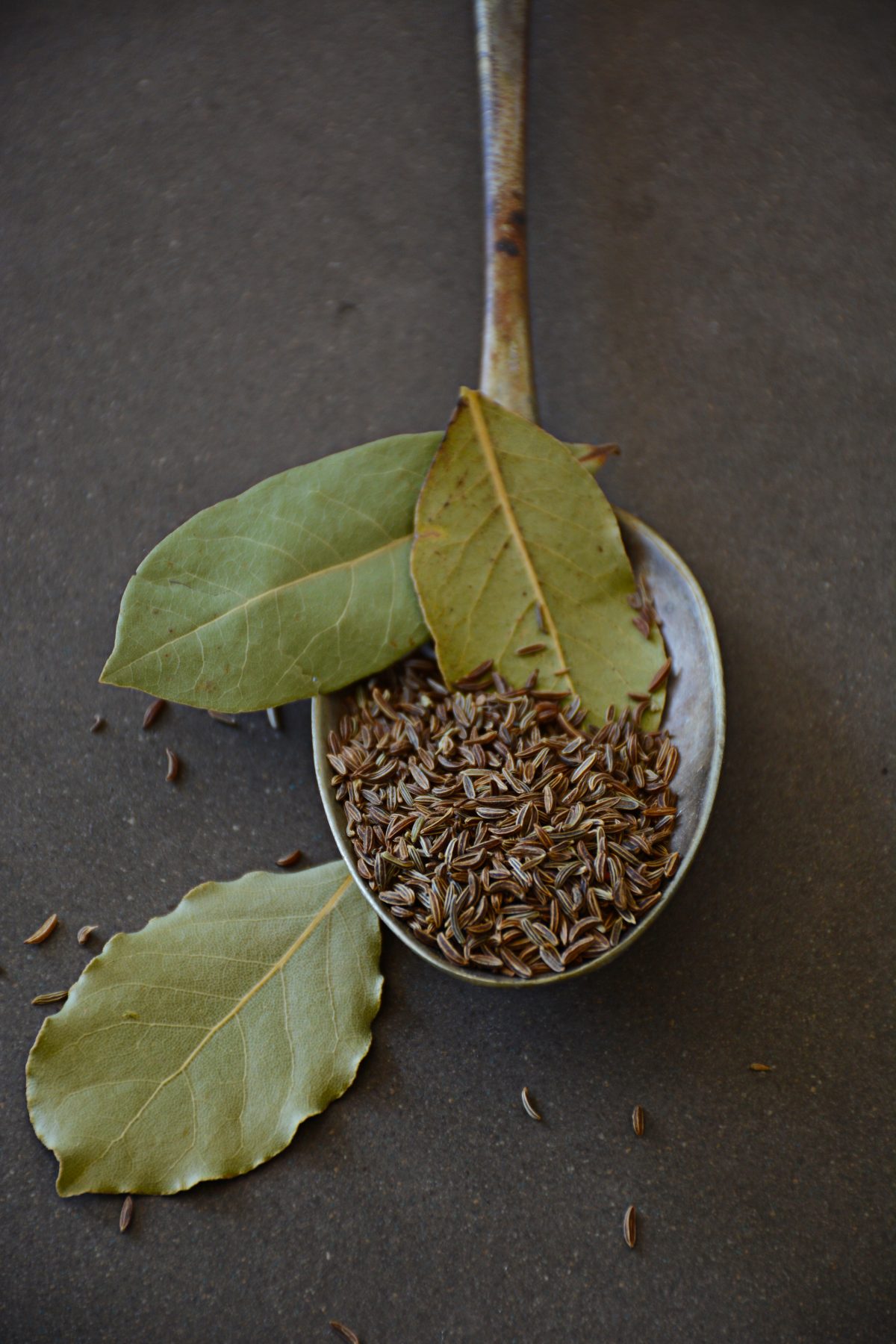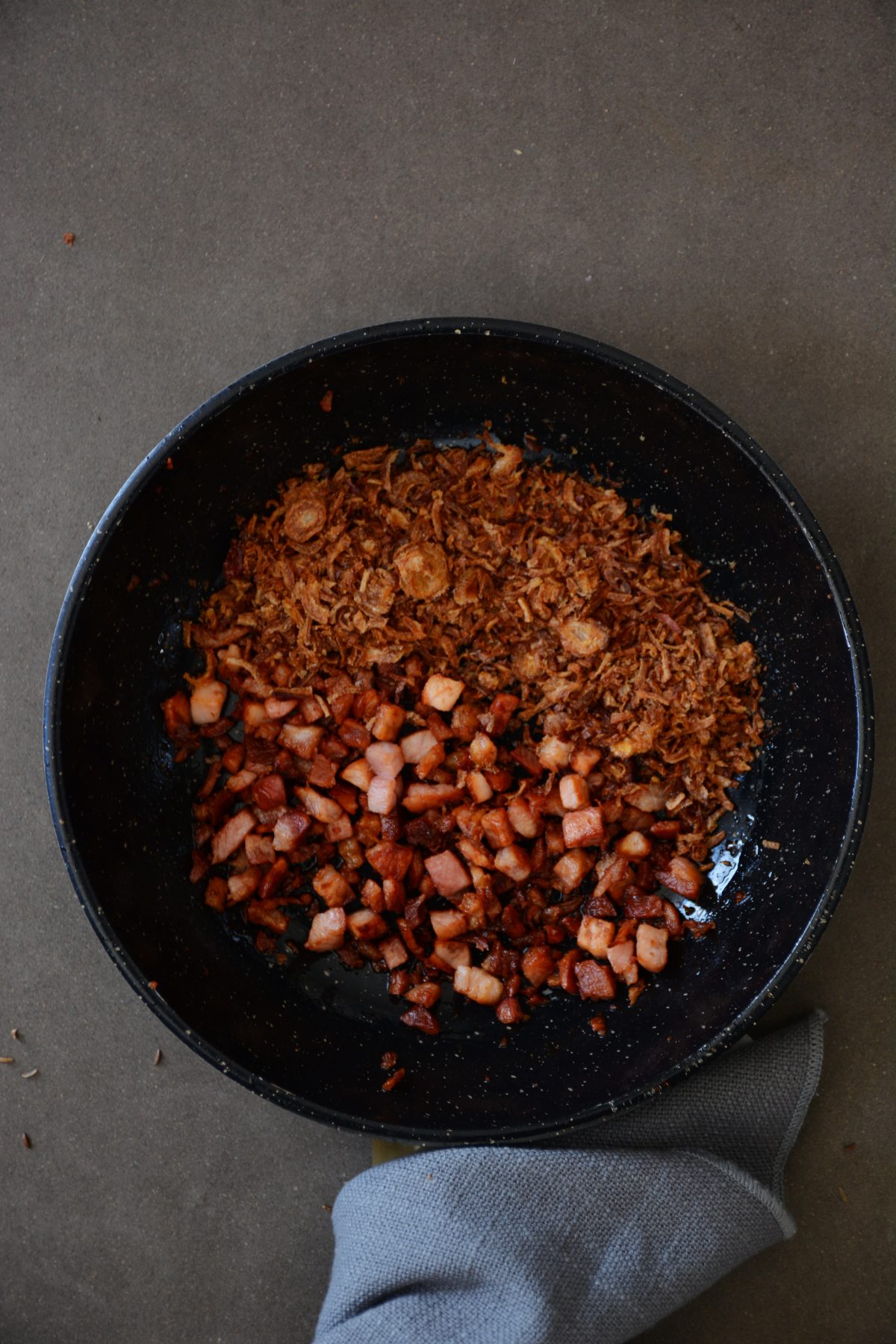 And of course, the crispy bacon and shallots……..yumm yumm yummmm!!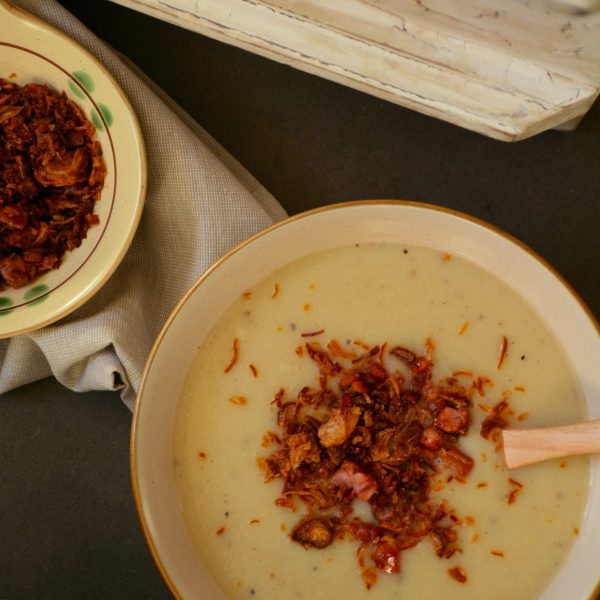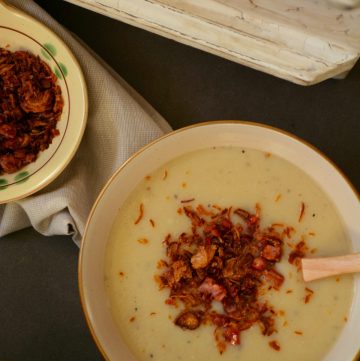 Print Recipe
Potato, Cauliflower, Leek Soup
Ingredients
100

gms bacon; chopped

50

gms fried shallots

2

large potatoes; diced

1

small cauliflower head; cut into florets

1

leek; finely sliced

3

dried bay leaf

1

tsp

cumin seeds

2

medium garlic cloves

2

tbsp

butter

Salt

to season

Freshly milled black pepper

to season

1

litre homemade chicken stock
Instructions
In a deep pan, add the bacon pieces and fry on low heat. No extra oil required as the bacon has enough fat which will render down and crisp it up.

Once the bacon pieces have browned and crisped up well, remove and drain on a kitchen towel. Keep aside.

In the same pan, heat butter and add the bay leaf and cumin. Cook on low heat till the spices are fragrant and then add the garlic and leeks. Sauté for about 2 minutes on medium heat but take care not to burn.

Next add the potatoes and cauliflower florets; season with salt (remember the stock has salt) and pepper. Mix well to combine and cook on low heat for about 2 minutes.

Add ¾ ths of the stock, check seasoning and bring to boil. Turn the heat down and cook covered till the vegetables are softened and cooked through.

Cool slightly and blitz till creamy. Add more stock if too thick.

Serve warm with crispy bacon and shallots.

Slurp it up!
Notes
I always have a stash of homemade fried shallots in my pantry which I used. You could use the store bought ones too.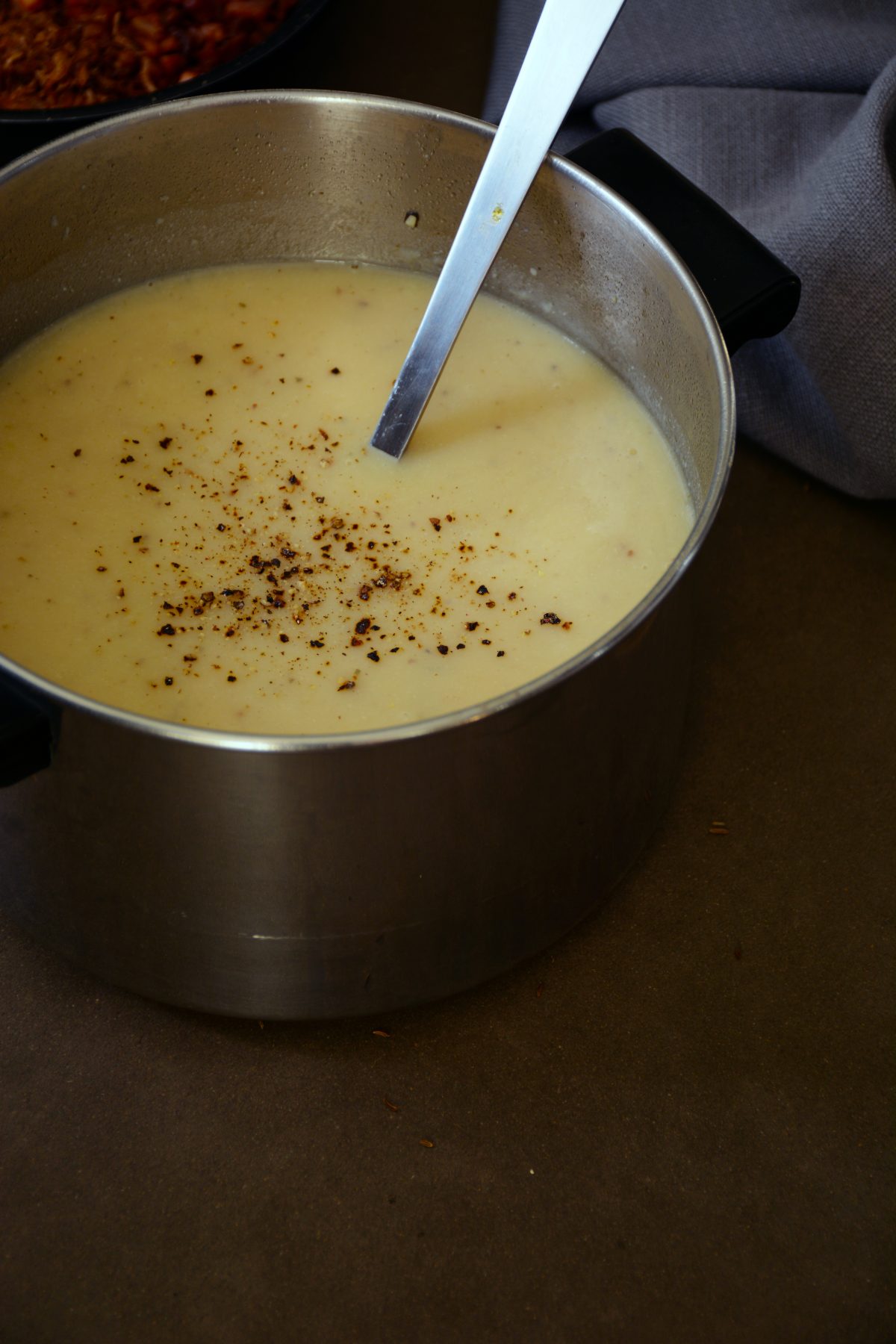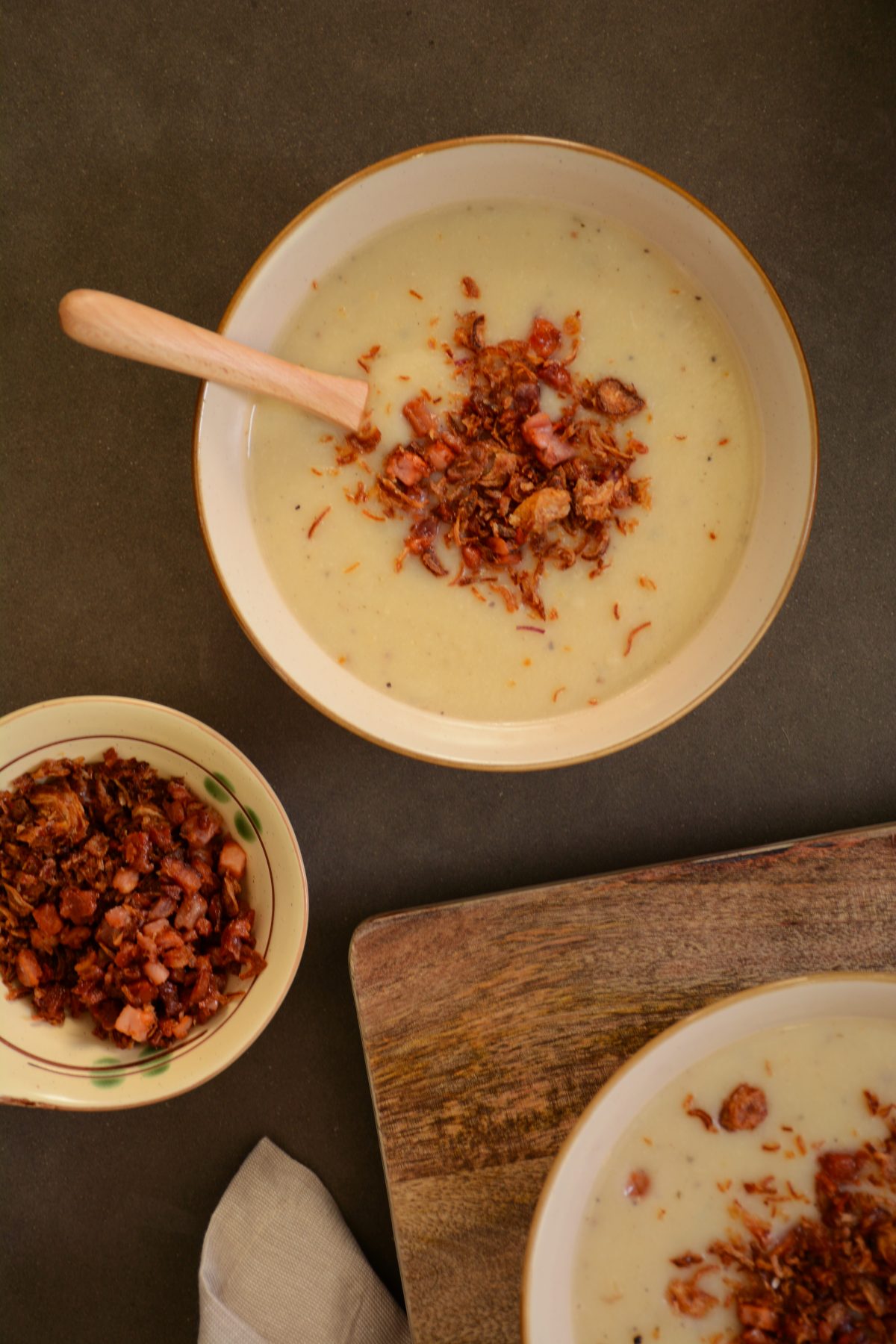 Pssst….I am having this soup second day in a row with a few drops of Tabasco hot sauce in it. Try it guys if you can take some heat!

Disclaimer – Not a sponsored post but the book was sent to me by Pan Macmillan Australia.